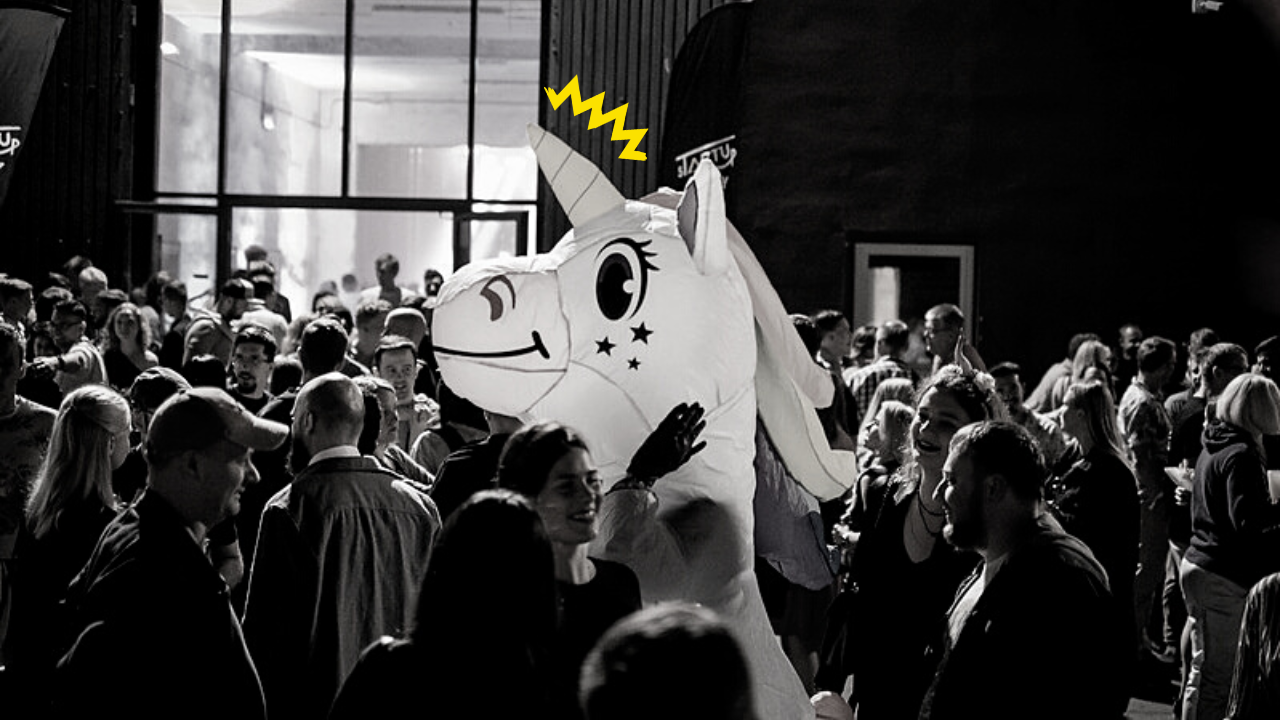 Your must-read guide to sTARTUp Day 2023 or how to have the time of your life
The most startup-minded business festival is happening already this week. We are excited to welcome you and other startup-minded people to Tartu and help you get the most out of your sTARTUp Day experience. Take a couple of minutes to read the following tips and you'll be ready to roll!
1. Pick up your badge early
You can collect your badge at the venue on 16 and 17 March starting from 8 AM, or for speedier entry, already on 15 March at one of the locations listed here.
Before collecting your badge, follow the link in the ticket email (sent from Fienta), assign the ticket and fill in your name, company and position – these will be printed on your badge. Keep your wristband and badge with you at all times during the event.
2. Take a walk to the venue
sTARTUp Day 2023 is taking place in the familiar setting of University of Tartu Sports Centre at Ujula 4. Check out the venue map. The venue is open on 16 and 17 March from 8 AM to 6 PM.
As it's just a short walk from the city center, we recommend walking or taking a bus to the venue. Courtesy of the City of Tartu, bus rides are free with the sTARTUp Day wristband during the festival days. There is a limited number of paid parking spots available at the venue.


3. Create your personalized program
We know, there's A LOT going on during the festival. Use the filters for easier navigation in the schedule, and bookmark your favorite sessions in the Brella app. This year, the stage program is not streamed online.
Don't forget our 30+ side events from ice-hole swimming to product showcase events, many of which take place already on 15 March.
Reserve some time to visit the festival demo area showcasing 70+ innovative organizations, and check out the next wave of amazing startups at the pitching stage, which in addition to the sTARTUp Pitching semifinals will host six other pitching tracks over the two days.
4. Schedule a meeting with your next business partner
Fill in your profile in Brella and let the AI magic match you with other attendees with aligned interests. Next, schedule 20-minute meetings in our matchmaking area powered by Karma.VC.
5. Supercharge your festival experience with Brella app
As you probably gathered from the previous tips, if you don't have the Brella app yet, it's a good idea to download it from Google Play or App Store. Join the event in Brella, using the link received by email. In the app, you can find relevant contacts and arrange meetings, create a personalized festival schedule, access main event info, venue map and latest announcements.
6. Enjoy food and return your dishes
You can find awesome caterers serving food and drinks at the food court located next to the Pitching stage and Matchmaking area. Please note that we only use only Ringo reusable cups and dishes in the festival area, including at the afterparty. Please do not throw them in the garbage bins but return to the collection containers.
Instead of bottled water, free drinking water is available at sTARTUp Day for everyone. Bring your own bottle or use Ringo reusable cups for a refill.
7. Make sustainable choices
Sustainability is high on our agenda as festival organizers, and we invite you to help our efforts by making sustainable choices wherever possible. Prefer public transport or carsharing, be mindful when picking up merch and avoid single-use plastic and other disposable items during your stay.
8. Please leave pets at home
Unfortunately, pets are not permitted at the venue by the venue operator, so please leave your furry friends at home.


9. Rock at sTARTUp Night
The biggest networking party in the sTARTUp City, sTARTUp Night, will take place in Kammivabrik (Teguri 28A) on 16 March at 8 PM. Expect a great show and live music, a pop-up bar with food and drinks and a few surprises. And of course, endless opportunities for networking and having fun, making it an event not to be missed!
10. Enjoy yourself
The festival days are going to be busy, but we hope you'll still have some time to experience the unique spirit of Tartu by taking a stroll in the Old Town or visiting one of the city's restaurants or cafes. Allow for chance encounters with other amazing guests, and most of all, have the time of your life.
And while at it, don't forget to collect memories and share them on social media, using the hashtag #startupdayfest and tagging our account @startupdayfest.
Are you ready for an epic festival ride? We sure are. See you at sTARTUp Day!
Articles you might also like: