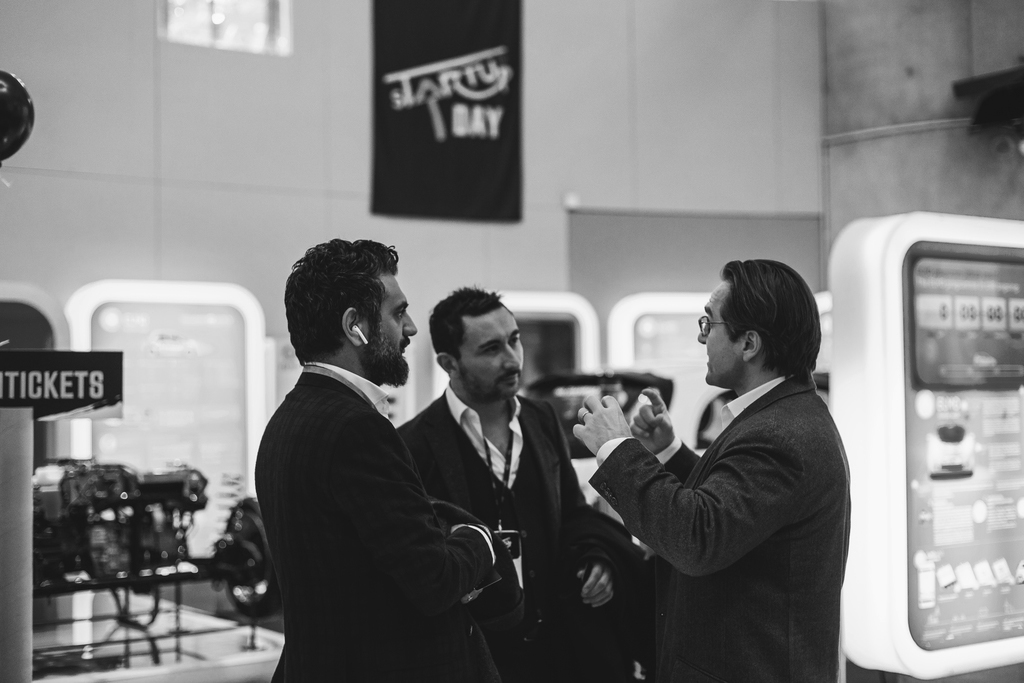 INVESTOR
Estonia is the springboard of unicorns. Skype.
Bolt. Transferwise. Playtech. What's next? Come and see yourself!
We are providing you access to 350+ startups. You can meet the teams behind the startups in the demo area. You'll hear their ideas at the pitching stage with 150+ pitches during the 2 festival days. To get even closer to the startups, you can book 1:1 meetings via a matchmaking app or meet them at the Elisa UP speed dating area.
And of course, let's not forget networking with other investors. You'll have a chance to exchange ideas with 100+ investors from all over the world!
What's in it for you?
Ϟ
Find the next unicorns
To find the one for you, you need to meet nine of those that are right for somebody else. Luckily, our matchmaking app will help you to find exactly what or who you are looking for. You'll get early access to our matchmaking app, and we will handpick startups for you according to your criteria.
As an additional perk, we will provide you a database with all the participating startups – the one that's missing from your portfolio might be on the list.
Ϟ
Investor Day & special side events
sTARTUp Day & EstBAN are bringing the investor scene of the Nordics and Baltics to Tartu for a must-attend event – Investor Day. This year, among other topics, you can take a deep dive into mindfulness and impact investing while networking away with other investors.
Moreover, sTARTUp Day will treat Investor ticket holders with exclusive side events like VIP reception, morning coffees, and special seminars.
Ϟ
Access to the VIP lounge
At the venue, you and the other VIP guests can take some well-deserved downtime at the exclusive VIP lounge. The best view of the main stage will be all yours!
Ϟ
Special stage program
Besides a chance to delve into subjects ranging from psychology to space technology, you will find reverse pitching, honest stories about investments, and field-specific talks from our program.
Additionally, you should keep one eye on the pitching stage during both days to get a full scoop of the startups present.
Ϟ
Network among the biggest investment funds in the region
EstBAN
,
FiBAN
,
Flashpoint VC
,
EQT Ventures
,
EBRD VC
,
70Ventures
,
Creandum
,
Marubeni Corporation
,
Lifeline Ventures
,
GrayBella Capital
,
Buildit
,
European Investment Bank
,
Inventure
,
SmartCap
,
Expon Capital
,
United Angels VC
,
Trind VC
,
Spring Capital
,
Change Ventures
,
Tera Ventures
,
Superhero Capital
,
NordicNinja VC
,
Verge HealthTech Fund
,
SpaceFund Inc. / The EarthLight Foundation
,
Dynamo Ventures
,
500 Startups
,
Karma Ventures
,
Startup Wise Guys
,
Funderbeam,
Superangel
,
Innovestor.fi
and many others ...