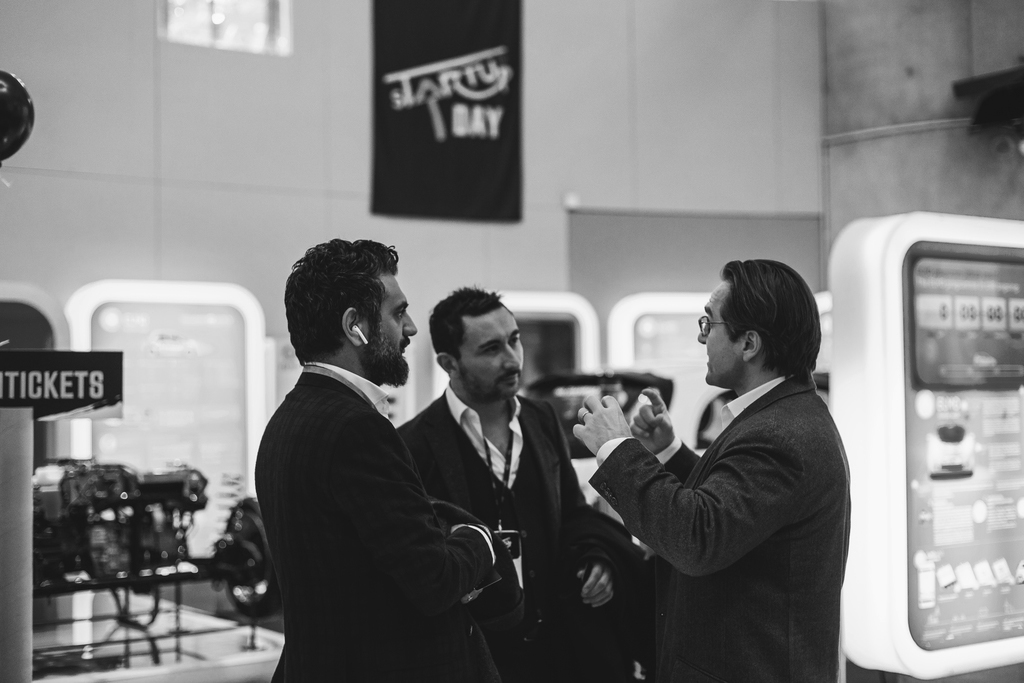 INVESTOR
Estonia is the springboard of unicorns. Skype.
Bolt. Transferwise. Playtech. What's next? Come and see yourself!
What's in it for you?
Ϟ
Find the next unicorn
We are providing you access to 350+ startups, 75% of whom are seeking an investment*.

To find the one for you, you need to meet nine of those that are right for somebody else. Our matchmaking app, startup database, and speed dating eliminate a lot of the guesswork to help you find exactly who you're looking for!


We'll provide you with a database of all the participating startups and a generated list of the startups that match your criteria – find the missing piece from your portfolio.
You'll also get access to our matchmaking app three weeks before the general public – contact hottest startups, speakers, investors and other VIPs before all their meeting slots are booked up.
Ϟ
Speed dating
Are you ready to find your perfect match? Head to the speed dating area for 1:1 interactions with startups who are looking for funding in your field of expertise. They'll have 3 minutes to pitch their idea and who knows, you might just fall in love! Find more information about
speed dating here
.
Ϟ
Investor Day
Investor Day is all about you – together with EstBAN, we're organizing an exclusive meetup structured in a way that you'd feel both elevated by and busy with new ideas, still leaving enough room for networking.

Find out more about Investor Day here.


Ϟ
VIP lounge & side-events
We know you work hard to give businesses the financial springboard they need, so let us treat you like the VIP you are.
At the venue, kick back and take some well-deserved downtime at the
VIP lounge,
equipped with food, coffee, and fast Wi-Fi. You'll have the best view of the main stage from the VIP balcony – get inspired by world-class speakers while sipping coffee and networking with like-minded professionals. Can it get any better than that?
Your time is valuable, so we've tailored exclusive
side events
that meet your needs – join us at the VIP reception, region tours, coffee mornings and networking events with like-minded executives, investors, and speakers.
Ϟ
Network among the biggest investment funds in the region
EstBAN
,
FiBAN
,
Flashpoint VC
,
EQT Ventures
,
EBRD VC
,
70Ventures
,
Creandum
,
Marubeni Corporation
,
Lifeline Ventures
,
GrayBella Capital
,
Buildit
,
European Investment Bank
,
Inventure
,
SmartCap
,
Expon Capital
,
United Angels VC
,
Trind VC
,
Spring Capital
,
Change Ventures
,
Tera Ventures
,
Superhero Capital
,
NordicNinja VC
,
Verge HealthTech Fund
,
SpaceFund Inc. / The EarthLight Foundation
,
Dynamo Ventures
,
500 Startups
,
Karma Ventures
,
Startup Wise Guys
,
Funderbeam,
Superangel
,
Innovestor.fi,
and many others ...
* based on sTARTUp Day 2020 statistics.