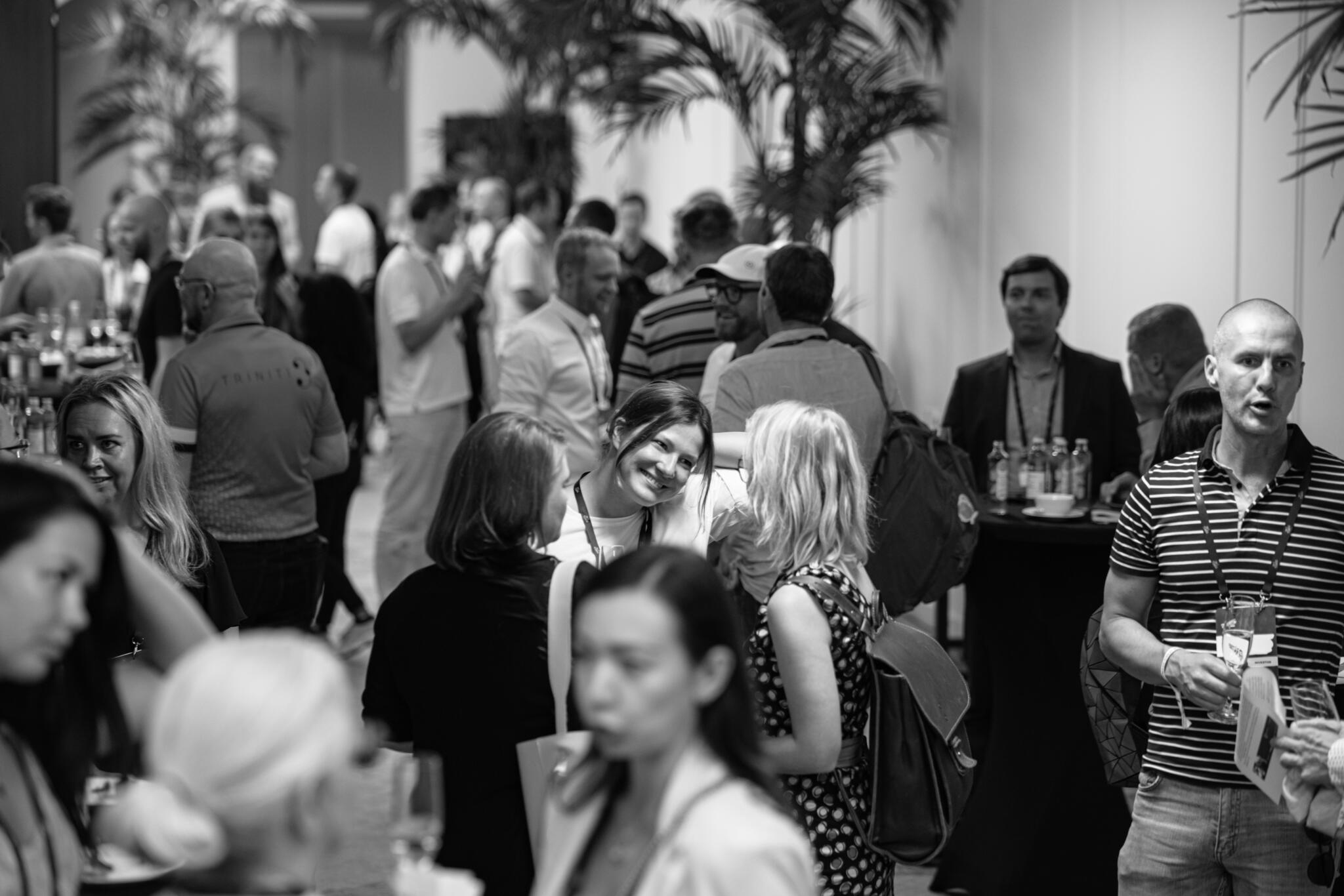 INVESTOR DAY
powered by:
Investor program
Investor ticket holders are invited to Investor Day on March 15 at the Kammivabrik factory (Teguri 28A). Investor Day is an exclusive investors' meetup to share experiences, learn from each other, and create meaningful contacts. Structured in a way you'd feel both elevated by and busy with new ideas while leaving enough room for networking.


Agenda
15:00 Gathering for Investor Day
15:30 Opening words
15:40 Keynote and Q&A with
Dominnique Karetsos
- SexTech entrepreneur
16:10 Networking
18:30 Closing of Investor Day
''
Dismantling the Vice Clause: Why now is the time to invest in the next trillion $ industry''
by Dominnique Karetsos, CEO & Co-Founder of Healthy Pleasure Group
The inability to dismantle the Vice Clause, which has plagued the SexTech sector since it was formed in the mid-2010s, is a tale as old as the time of an evolving cycle of wealth and the proliferation of consumerism. But now we have a multi-trillion dollar industry behind what we now know as Sexual Health & Technology, the IP branch of what is the oldest industry in the world, the sex industry. As we near a decade of SexTech, we have multiple billion-dollar categories known as FemTech, Menopause, Erectile Dysfunction, and more. In short, it's either been family planning or porn and everything in between.


In 2016, the terms Femtech and SexTech were coined, and these sectors, largely driven by women, have been on the rise since. However, as sexual health was considered vice until 2019, innovations in this space saw minimal investment until the rise of COVID-19 saw a steep rise in consumer demand and sales.


Now the Sexual Health & Technology industry is estimated to reach $37.2 billion dollars by 2023 and women's health is projected to be a trillion-dollar industry by 2027. In her keynote, Dominnique Karetsos will discuss how the Vice Clause has impacted investment and what considerations investors need to know when following the future consumer and global supply.
Venue
Investor Day will be held at the Kammivabrik Factory located at Teguri 28A, Tartu. For a detailed location, see the map below.
Parking
If you arrive by car, we can offer limited parking space in the parking lot situated next to the venue. In case there isn't enough room you can park your car on the nearby street. You can also explore other parking opportunities in Tartu via the
Autlo app
.