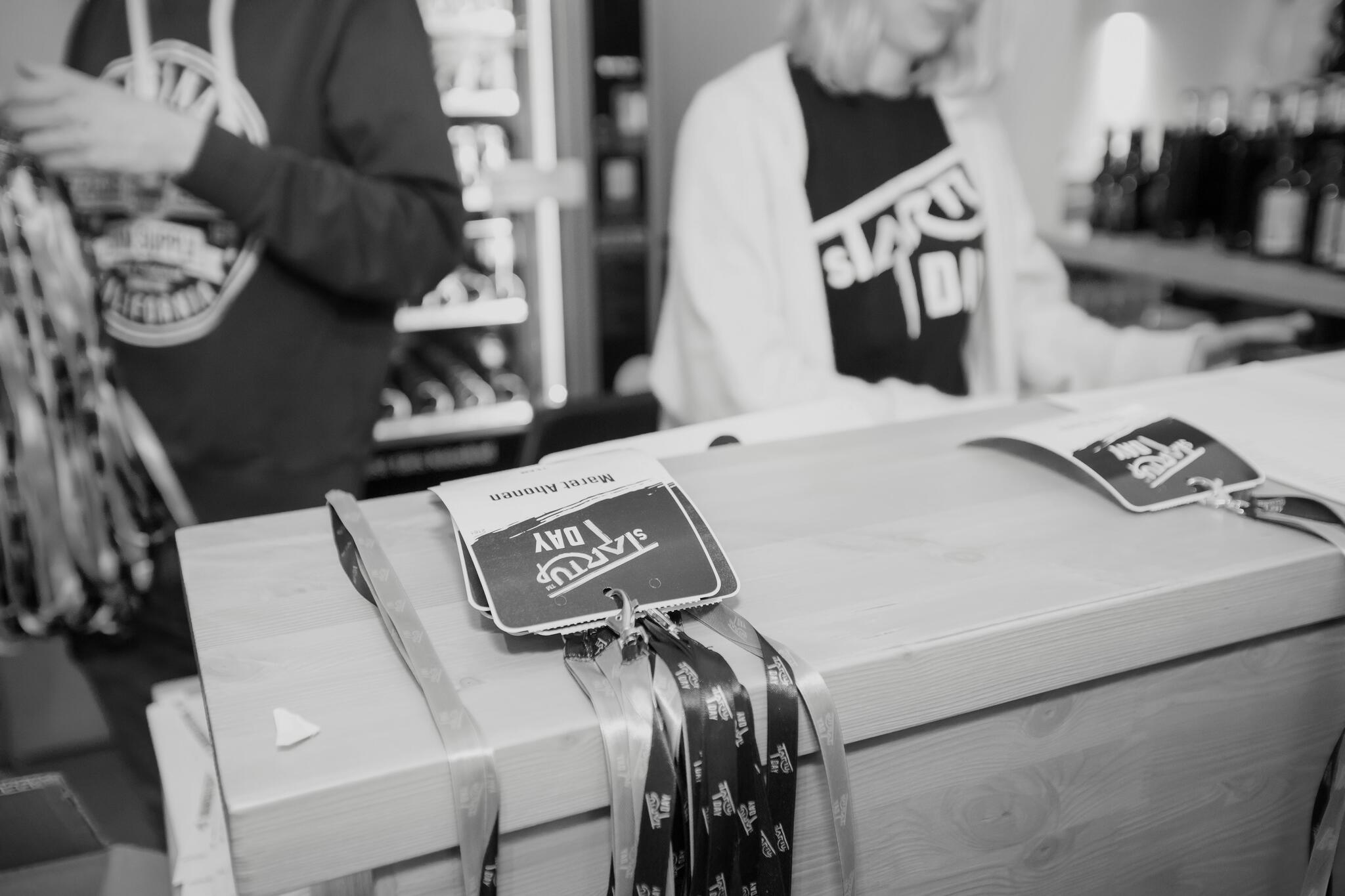 BADGE INFO
To get into the sTARTUp Day 2022 festival, you'll need a badge. PLEASE FILL YOUR TICKET REGISTRATION FORM BEFORE ATTENDING THE EVENT. Down

below are all of the checkpoints you can pick one up at once you arrive in Tartu!
Please note that
The University of Tartu Academic Sports Club (the venue)
gives out badges
throughout the festival on August 24–26.
Places you can pick your badge up on August 24



1. The University of Tartu Academic Sports Club, Ujula 4A

-
from 9:00 to
18:00
2. Caffeine, Küüni 5b
–
from 12:00 to
18:00
3. Festival Hacking at Spark Demo, Narva mnt 3
–
from 8:30 to
10:15
4. Executive day at V Spa & Conference Hotel, Aleksandri 2
–
from 10:30 to
13:00
5. Investor Day at Hotel Lydia, Ülikooli 14
–
from 14:15 to
16:00
6. VIP Reception at Humal, Riia 4
–
from 19:00 to
22:00