Side events
We're currently working on the program for sTARTUp Day 2021 and we promise to make it bigger and better than ever before!

We'll share updates as soon as we can – until then, take a look at last year's side events to get a taste for what we have planned.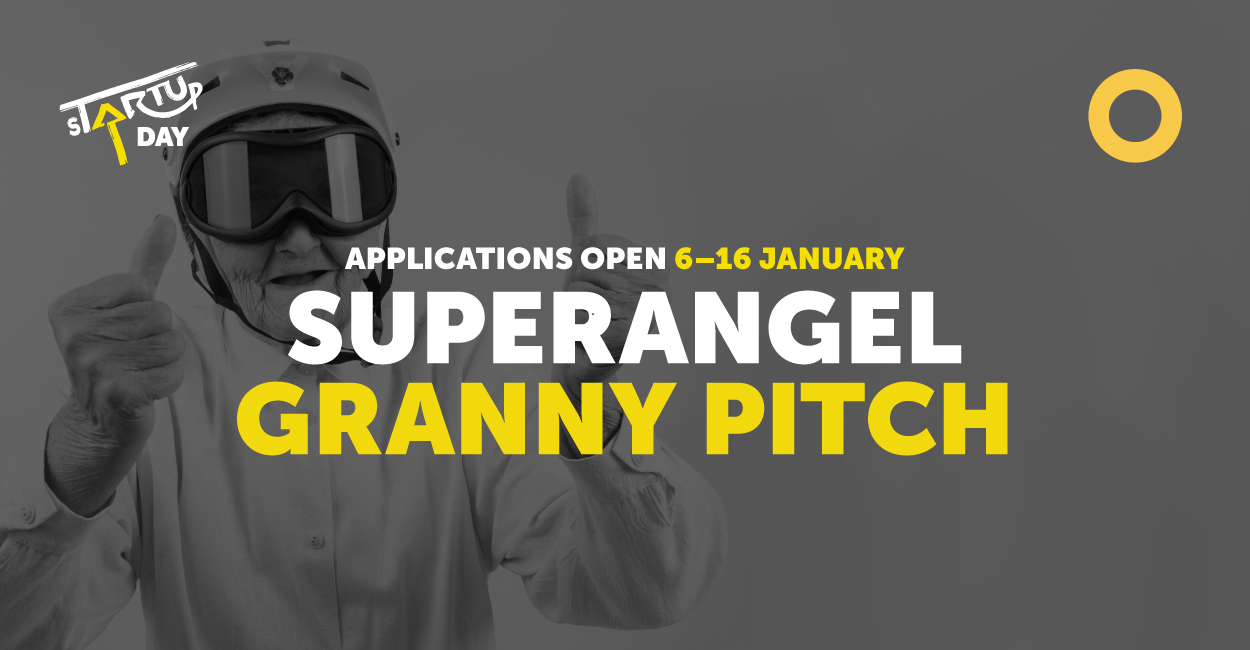 Superangel Granny Pitch
18 January
Can you make your startup pitch so simple even grannies understand? For the first time in Europe, Superangel Granny Pitch...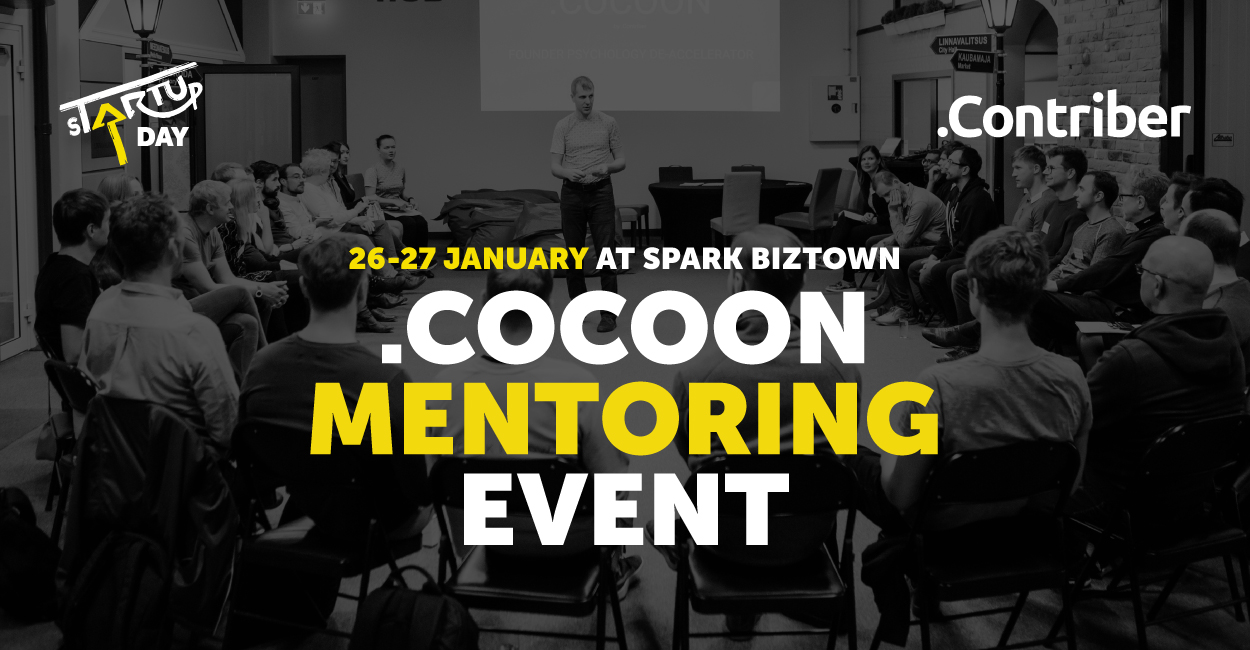 .Cocoon Mentoring Event
26. January 9:00 – January 27 18:30
SPARK BizTown
.Cocoon program is designed for startup founders who want to scale their business and grow as humans. They start from your startup's...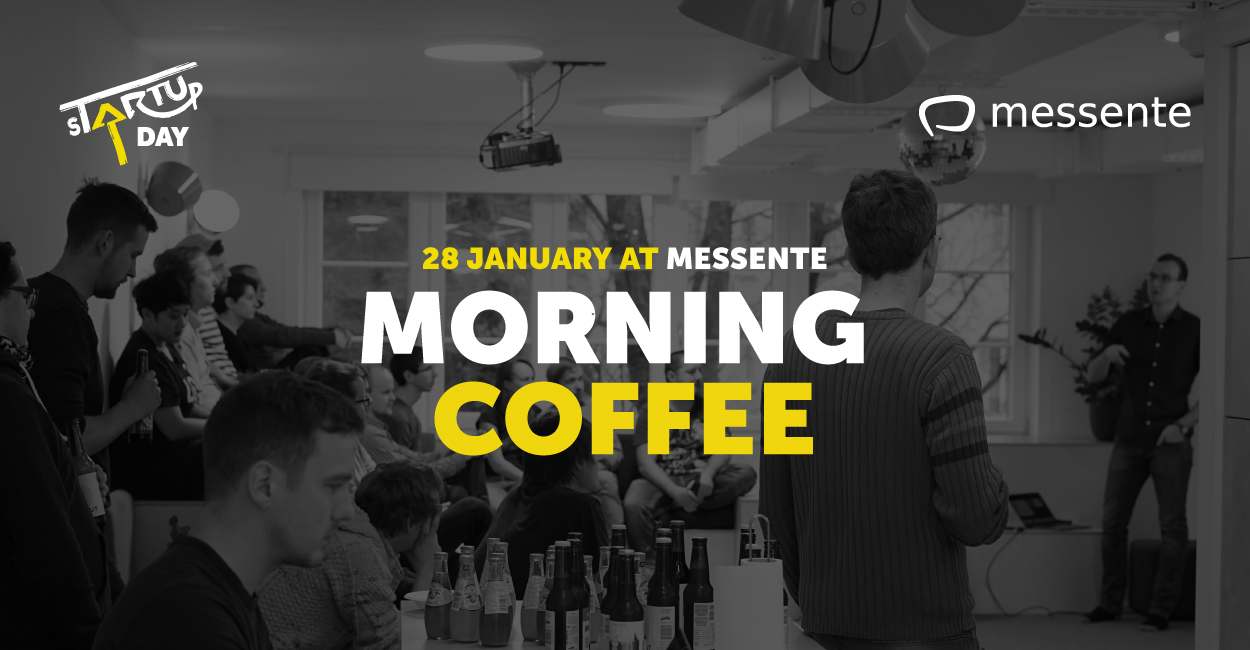 Morning Coffee: (Fool)Proofing Microservices
28. January 9:00–10:00
Akadeemia 3
Besides having a nice hot (or cold, we don't judge) cup of coffee in the morning, let's make sure your...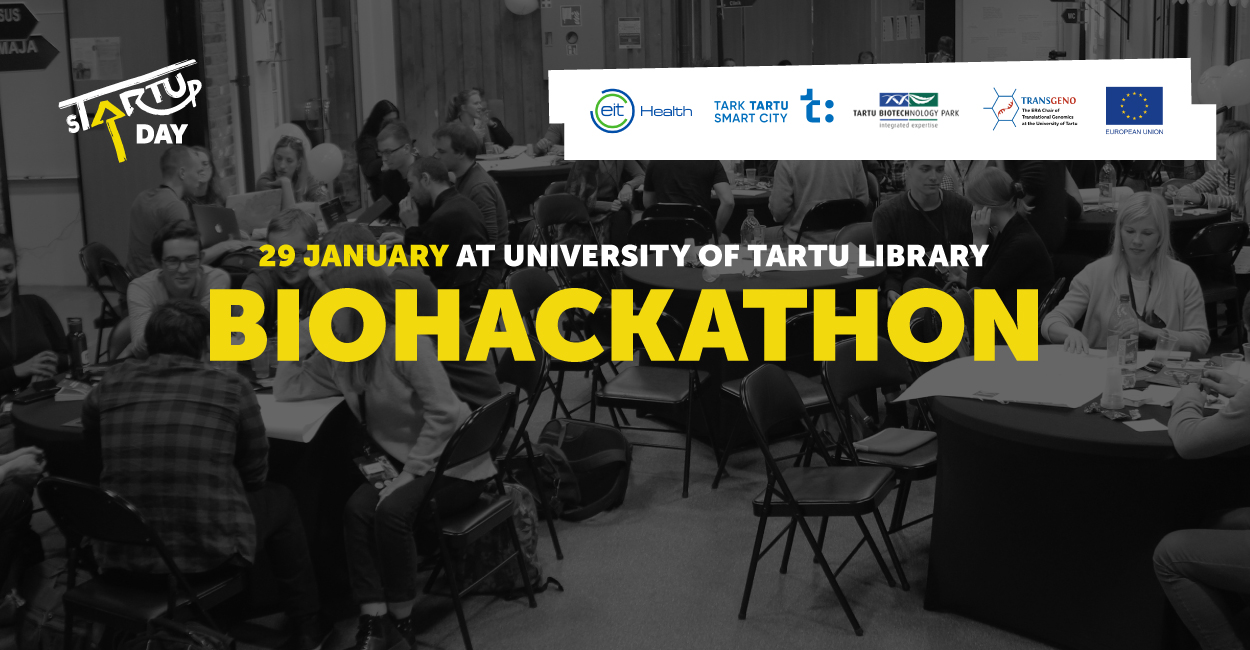 BioHackathon
29. January 10:00–18:00
University of Tartu Library
BioHackathon 2020 will bring together students and starting and established entrepreneurs in the field of life sciences focusing on business...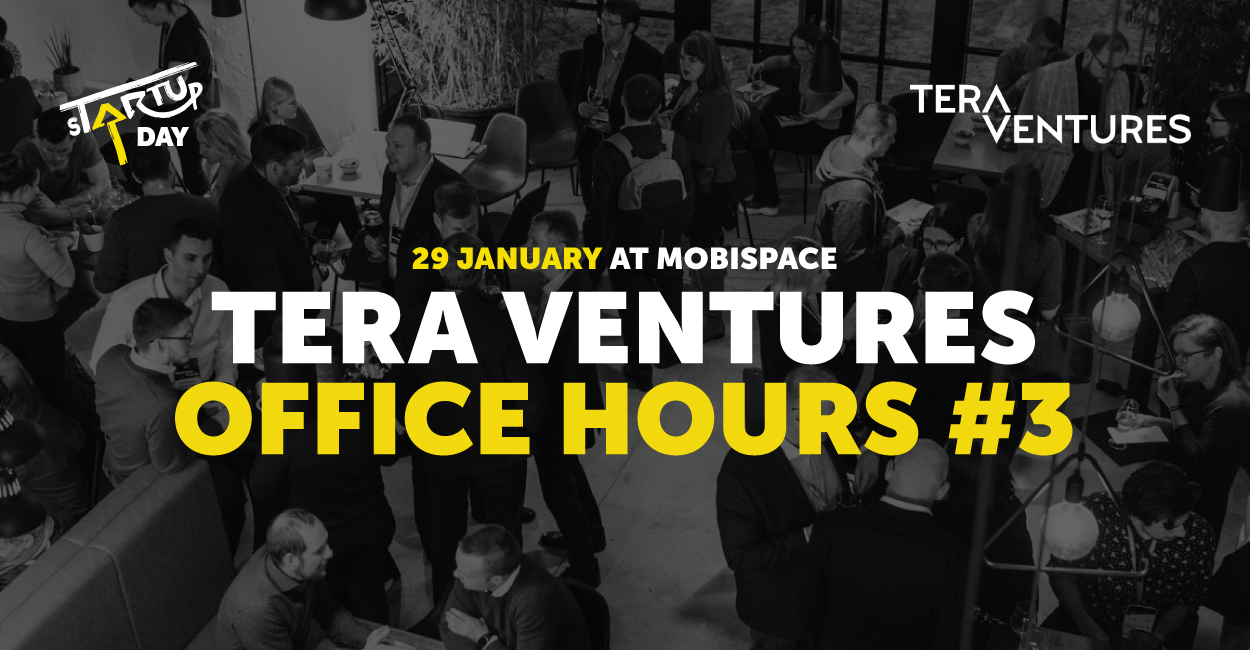 Tera Ventures Office Hours #3
29. January 10:00–15:15
Mobi Lab
sTARTUppers from Tartu – Tera Ventures is coming there for you! If you are working on the next big thing...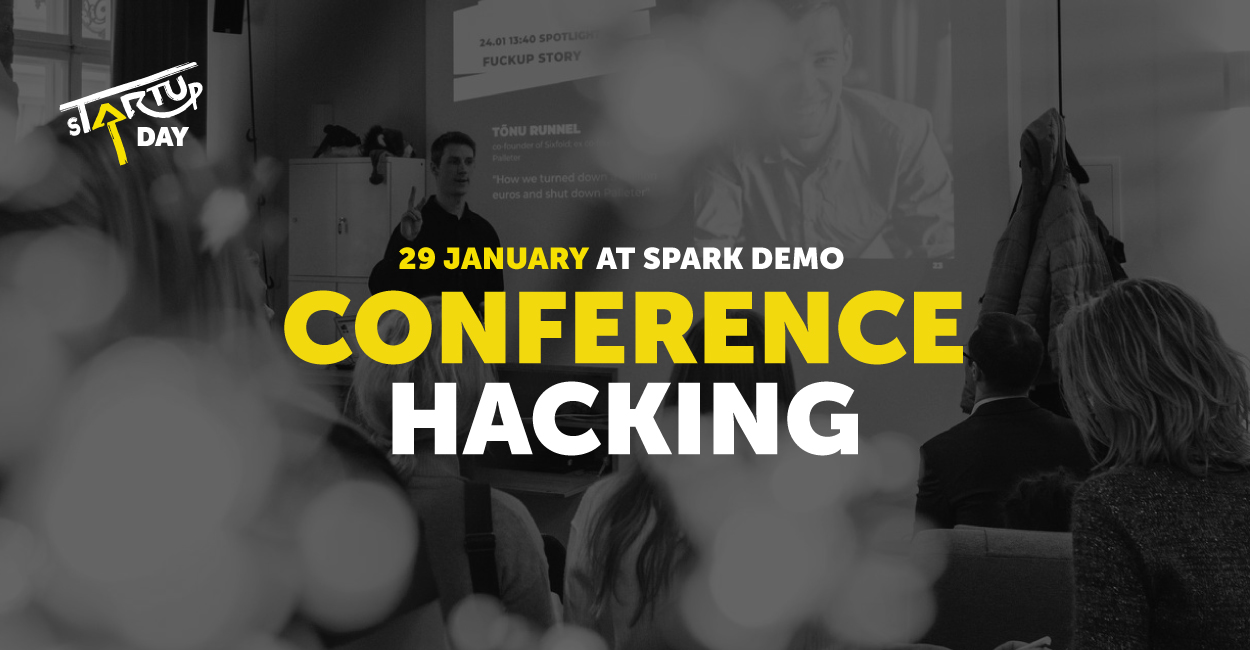 Conference Hacking
29. January 11:00–12:30
SPARK Demo
At Conference Hacking, we'll give you the know-how on how to make the most out of sTARTUp Day 2020. There...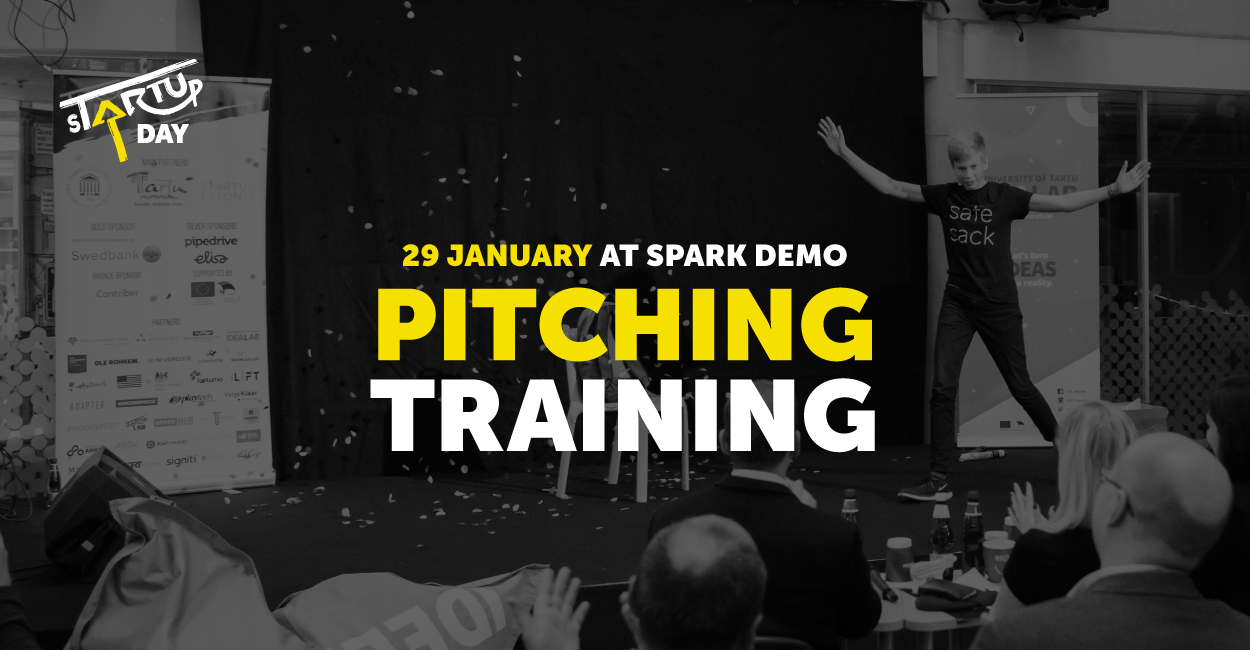 Pitching Training
29. January 12:30–13:30
SPARK Demo
In this one-hour workshop, our own resident mentor Vaido Mikheim will give you practical tips how to: Ϟ keep calm...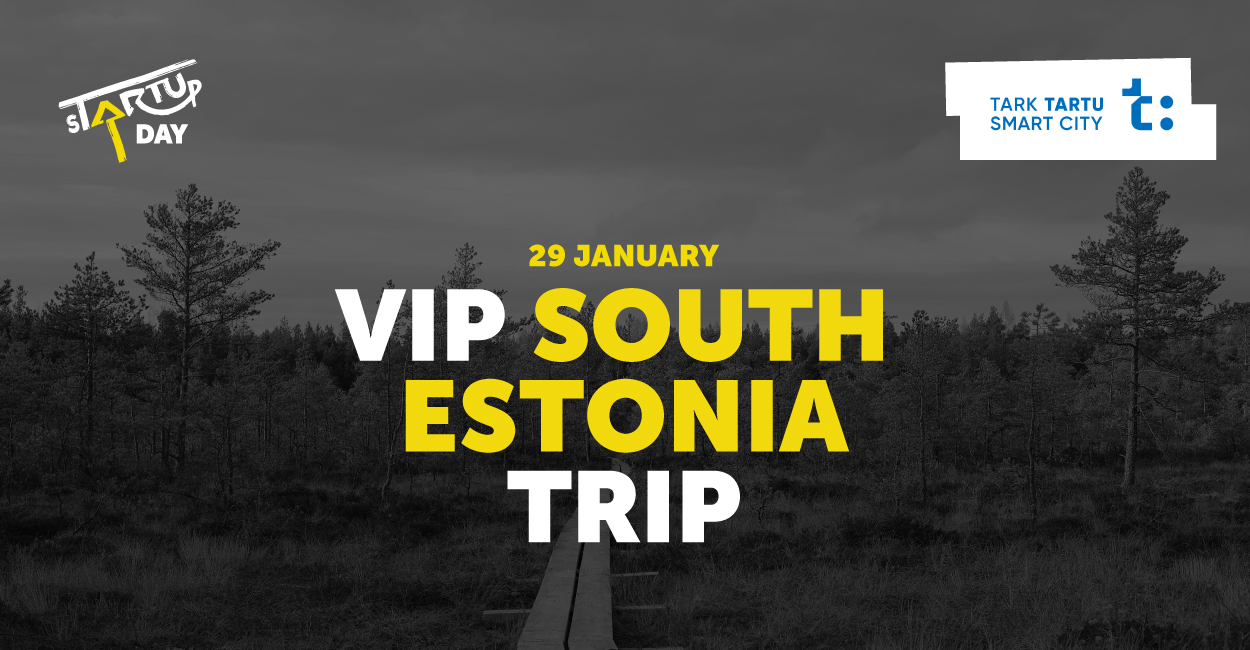 VIP South Estonia Trip
29. January 12:00-18:00
As a thank you to the speakers and executives, we'll be treating them to a trip around South Estonia. Together...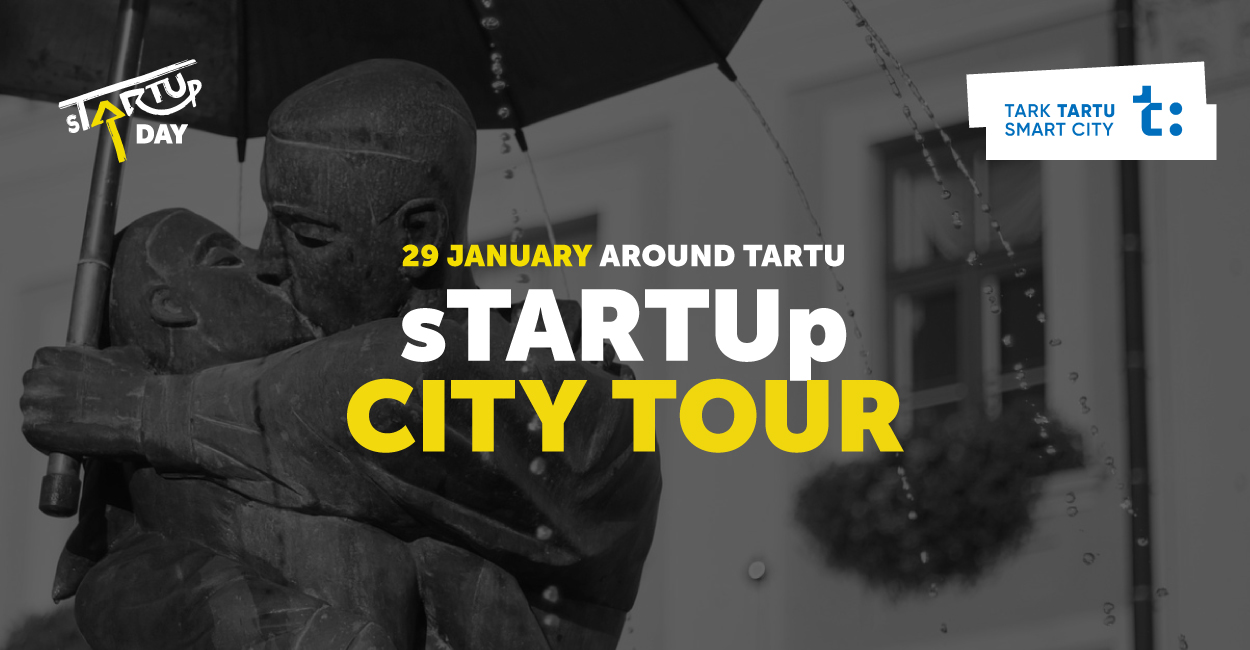 sTARTUp City Tour
29. January 13:30–15:00
Town Hall Square
Welcome to the sTARTUp City – let us show you around! Tartu's history stems back many centuries and the best...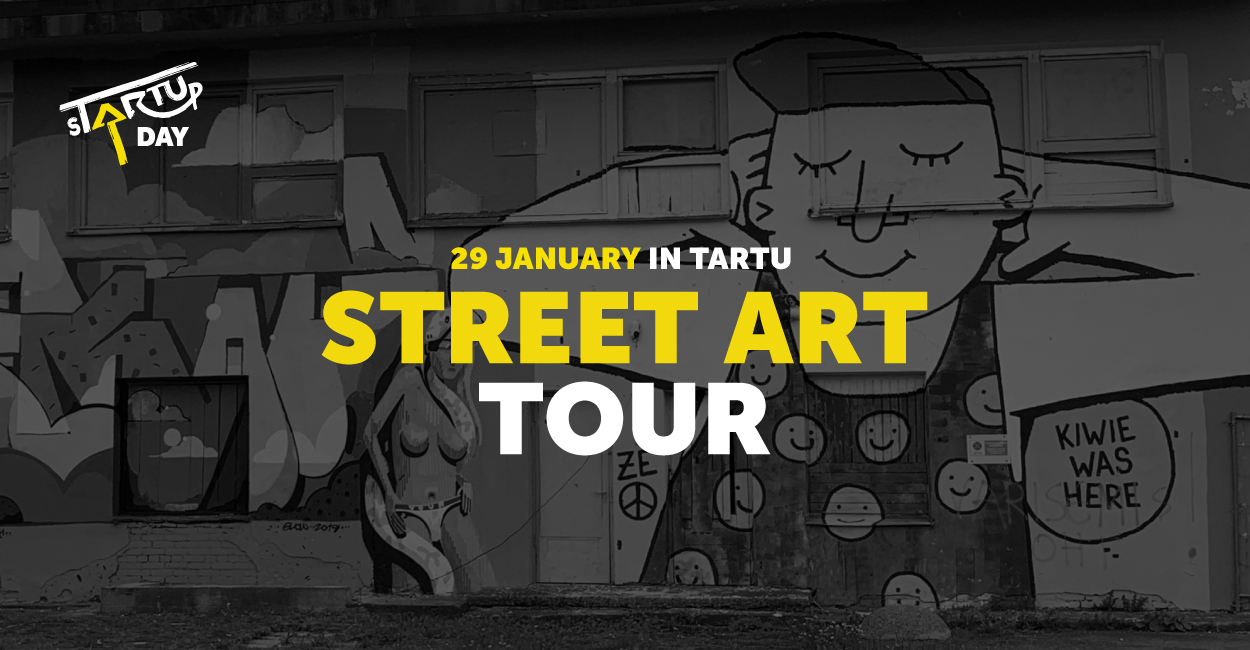 Street Art Tour
29. January 13:30-15:00
Town Hall Square
The streets of Tartu are covered in street art and who better to introduce you to it than Sirla, the...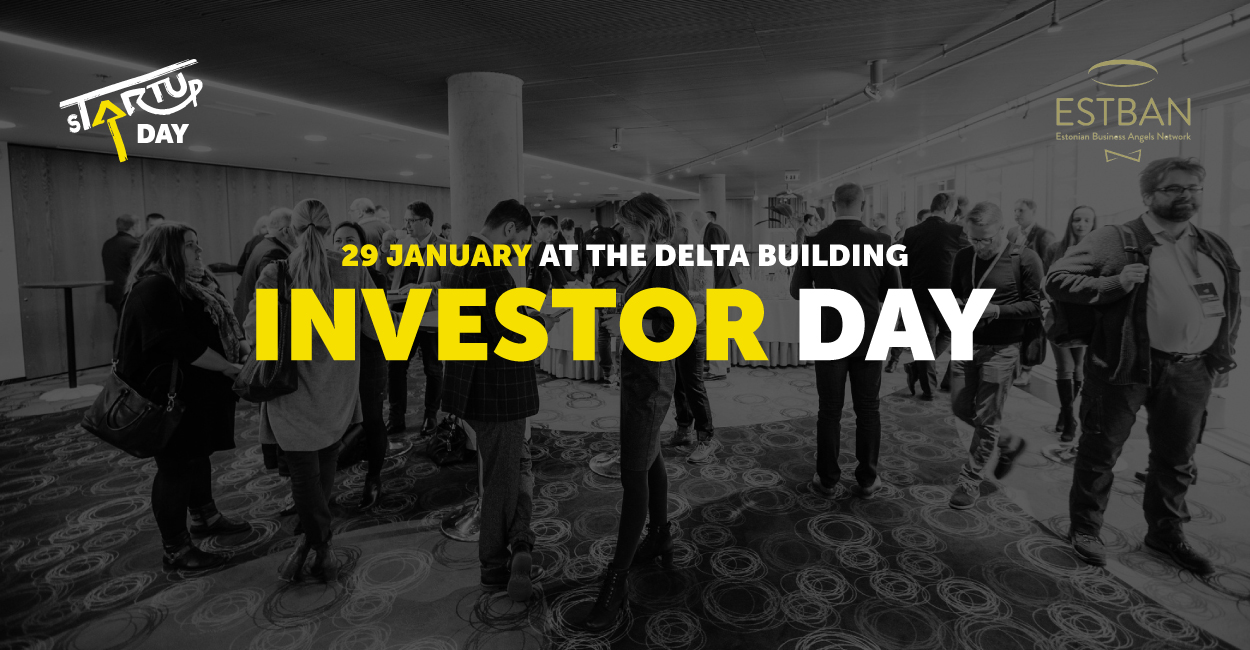 Investor Day
29. January 15:00–19:30
Dorpat Hotel
It's an exclusive investors' meetup to share experiences, learn from each other, and create meaningful contacts. It's a networking event...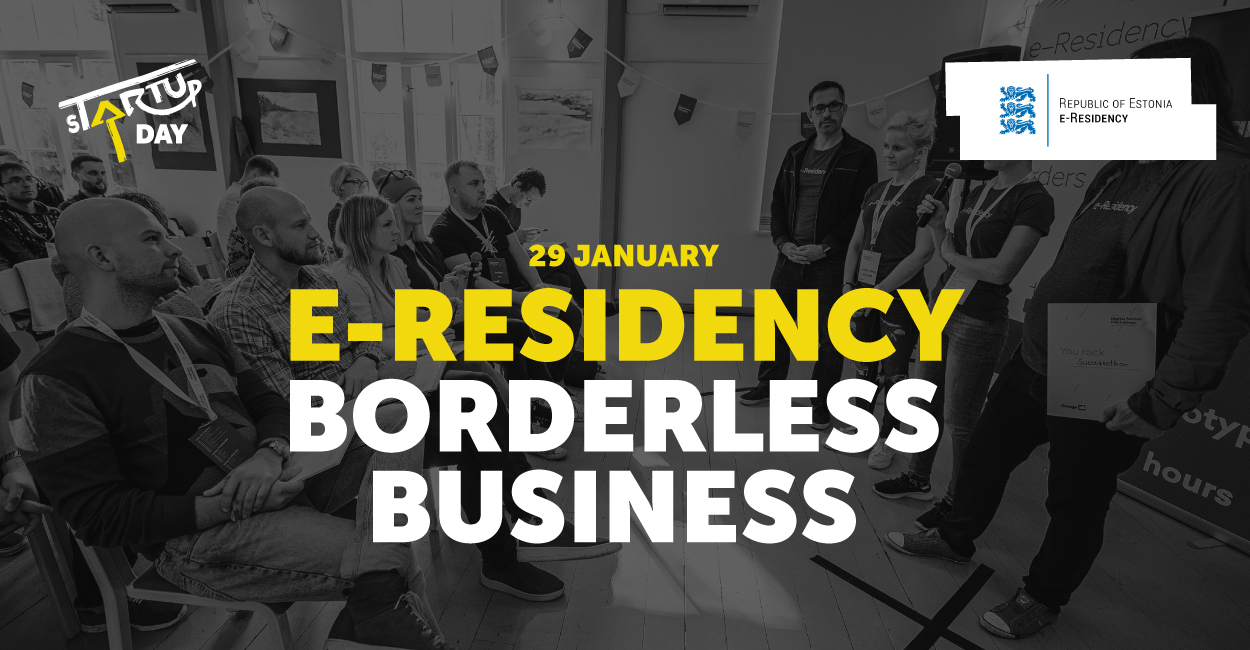 e-Residency Borderless Business Workshop
29 January 18:00–20:00
Aparaaditehas, Hall of Love
Join us for an event to learn more about running a location independent business by using e-Residency. Attendees will meet...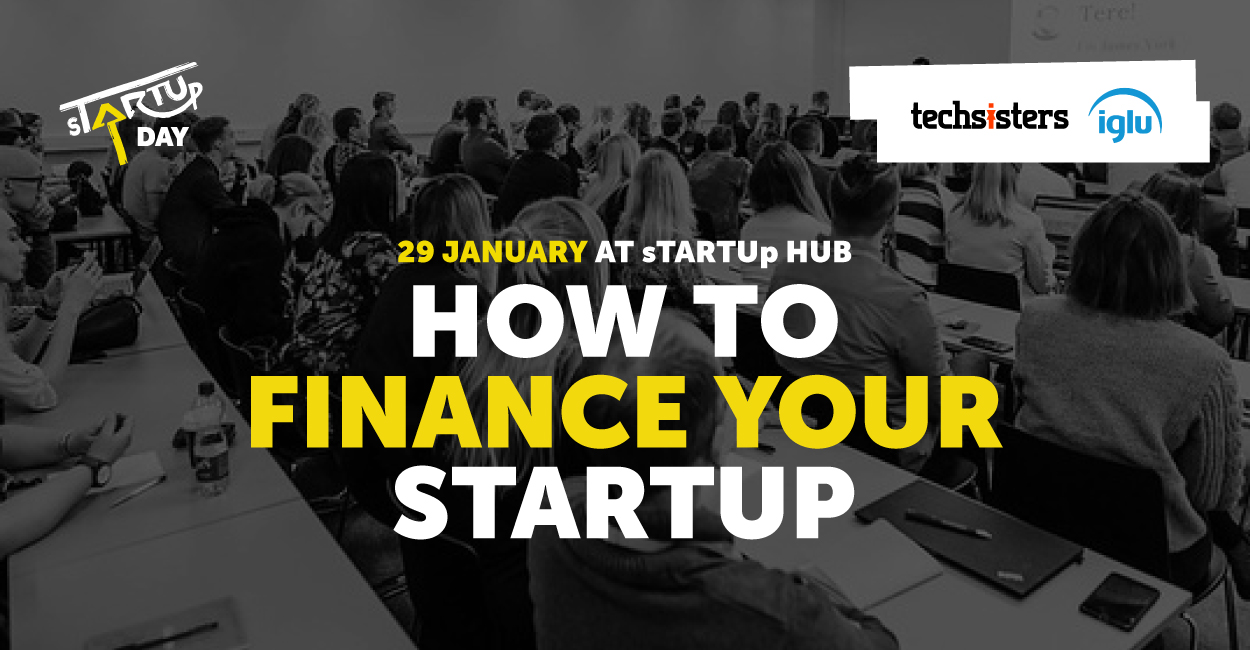 How to Finance Your Startup
29. January 18:00–21:00
sTARTUp Hub, Raekoja 16
Tech Sisters will help you make the most out of the knowledge will gather in Tartu. Anu Oks, Stanislav Ivanov...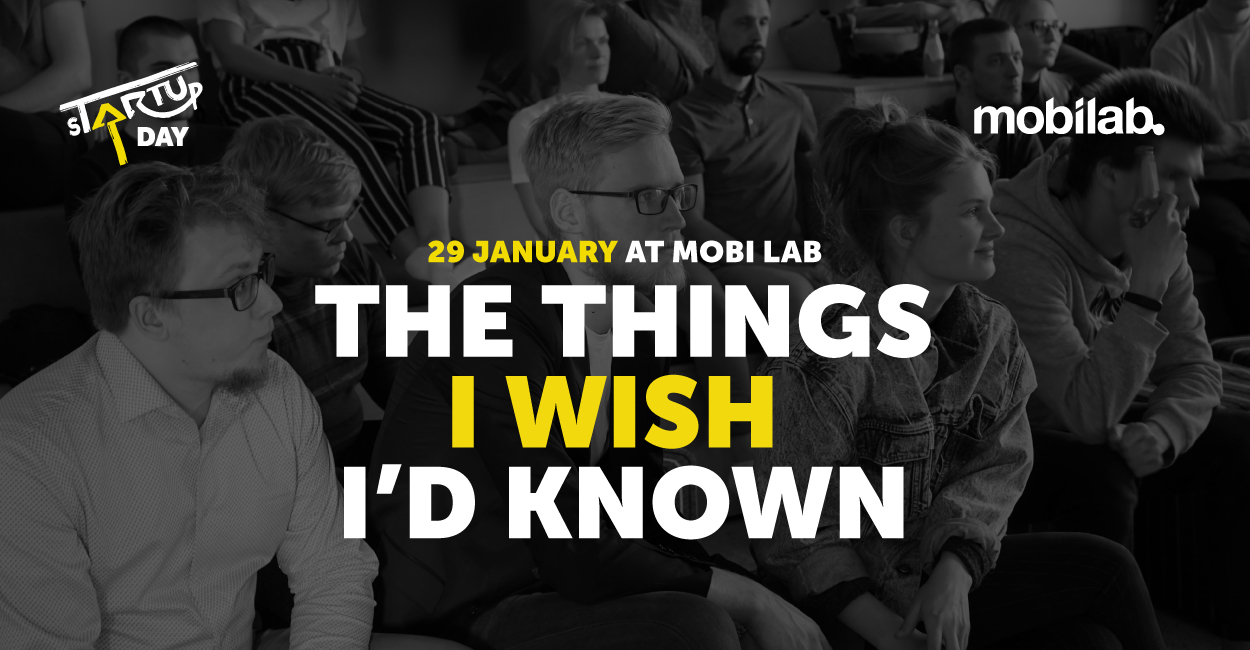 The Things I Wish I'd Known
29. January 18:15–20:30
Mobi Lab, Akadeemia 3
The obstacles you face after starting your own business might seem endless. Or even make you doubt. To smoothen your...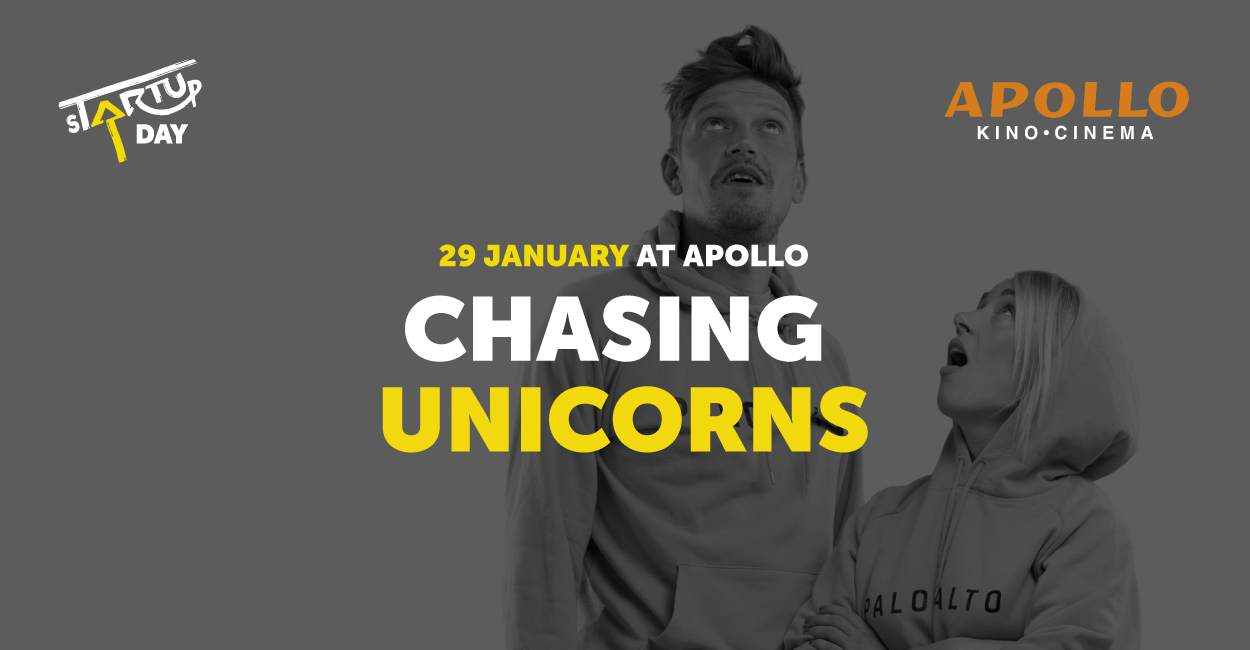 Chasing Unicorns
29. January 19:00–21:00
Apollo (Lõunakeskus)
At a special sTARTUp Day screening of Chasing Unicorns, you can join Tõnu and Õie on their journey to Silicon...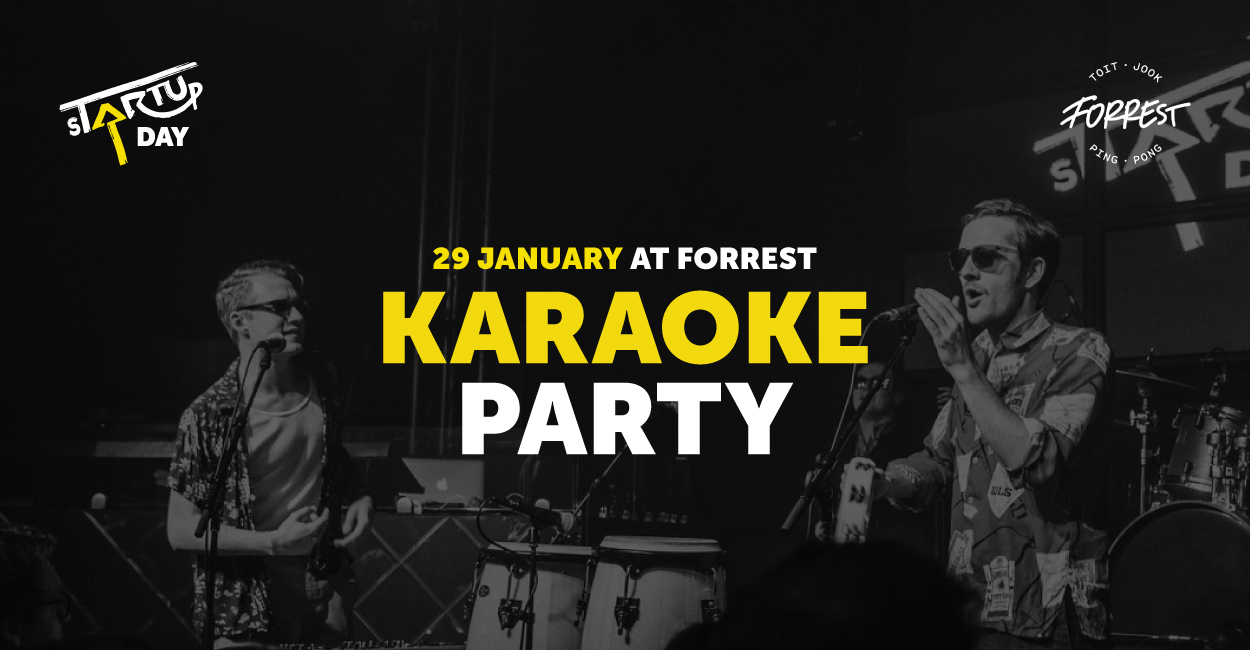 Karaoke Party
29. January 20:00–00:00
Forrest
Singing (on or off key) improves breathing—and that's good for many parts of your body and brain. According to a...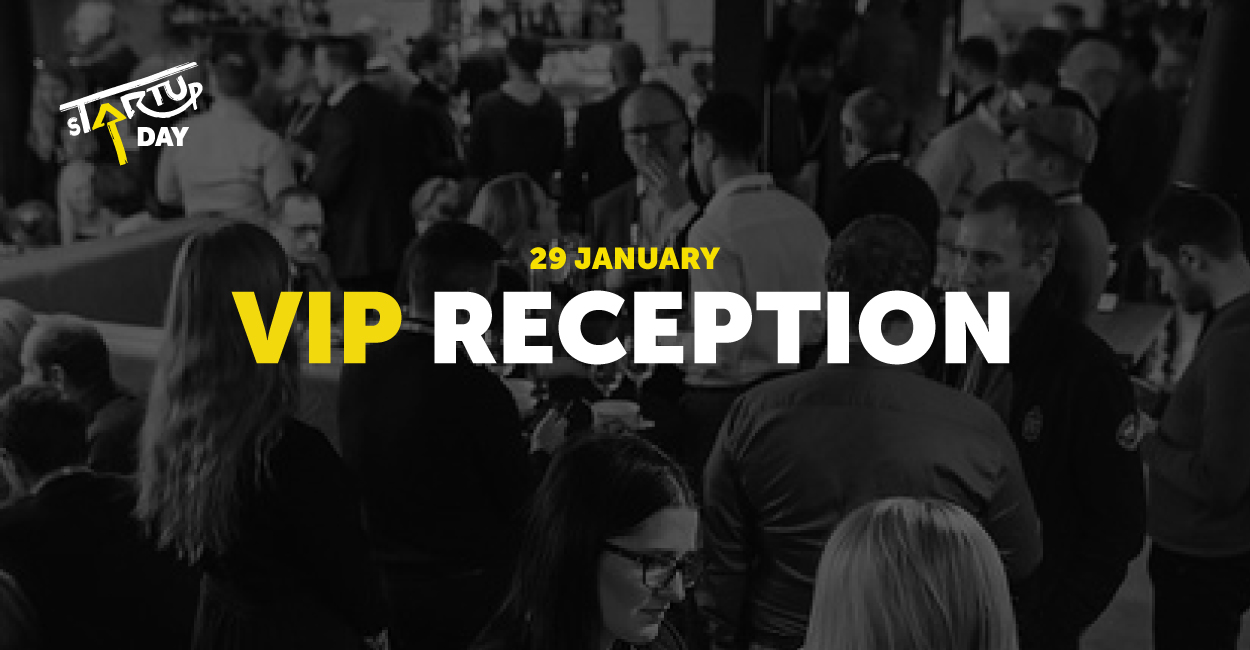 VIP Reception
29. January
Investors, executives and speakers are invited to an exclusive night of networking with other VIPs in an informal setting. Complete...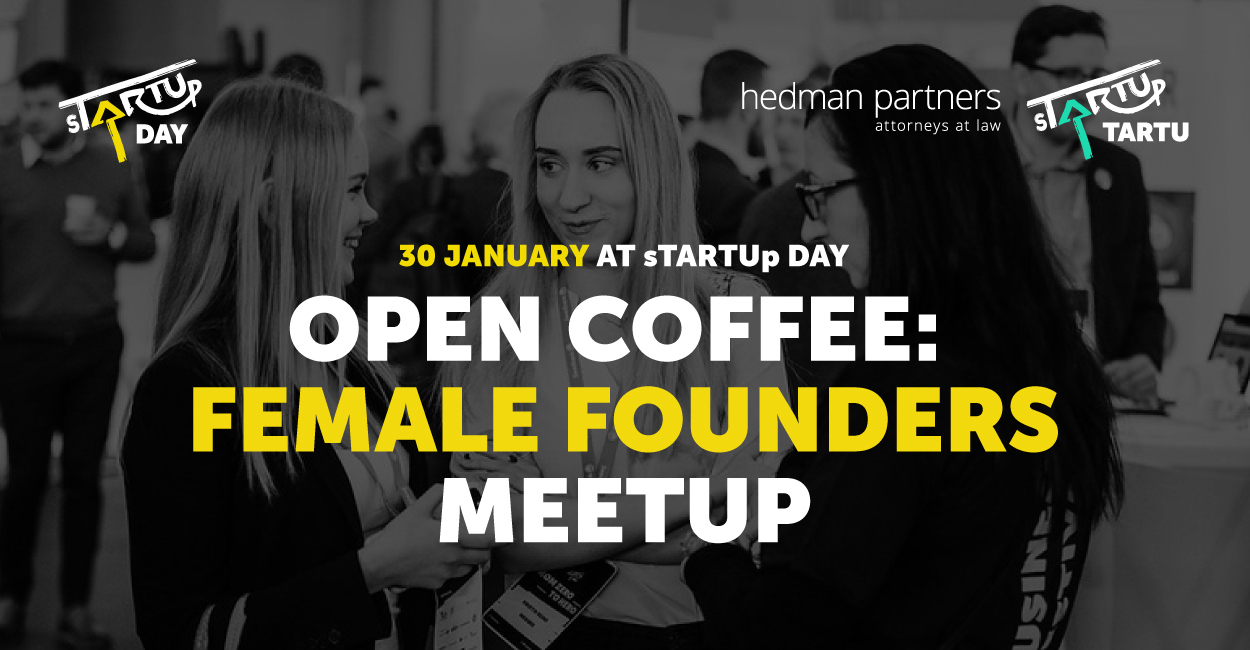 Open Coffee: Female Founders Meetup
30. January 9:00–10:00
Inspirational pitches from power women of the Estonian startup scene, cosy atmosphere of sTARTUp Tartu area and coffee and snacks...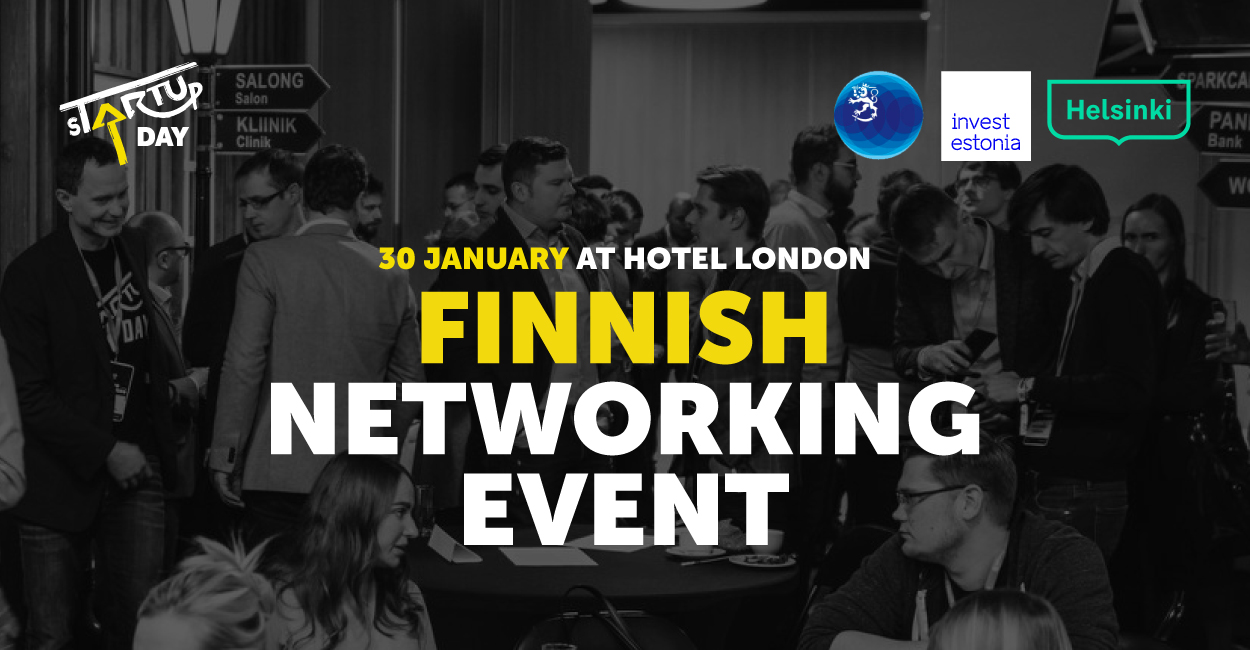 Finnish Networking Event
30. January 18:00–21:00
Hotel London
The Honorary Consul of the Republic of Finland Mr. Verni Loodmaa has the honour to invite you to the sTARTUp...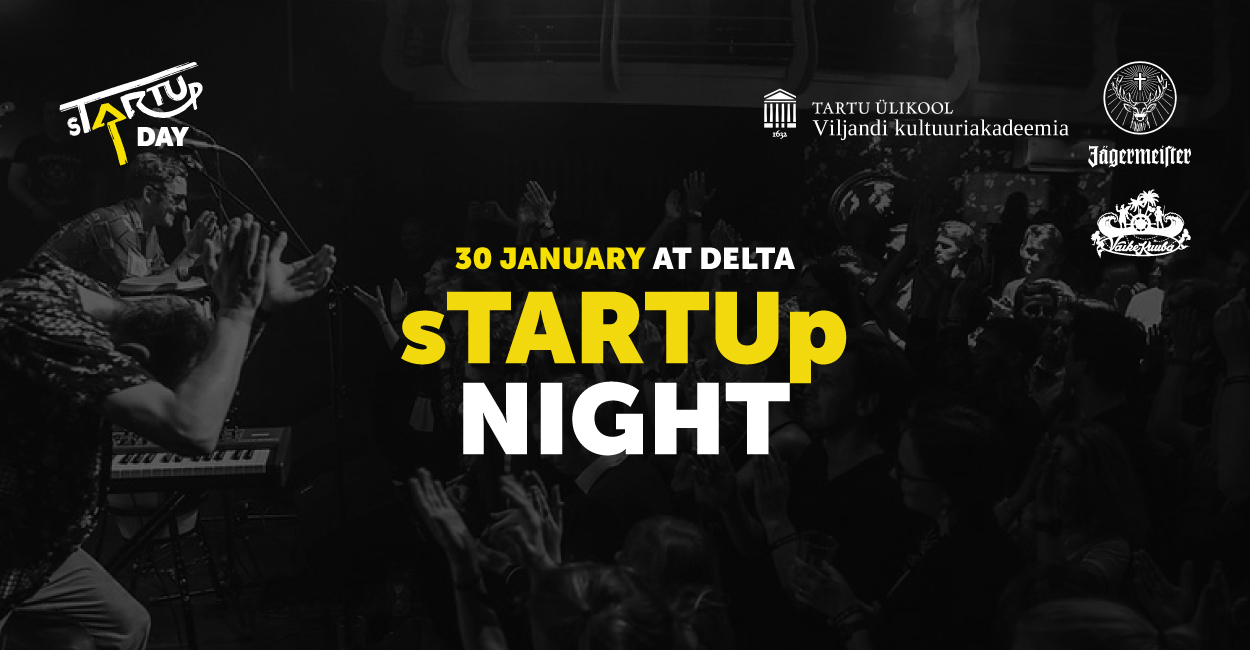 sTARTUp Night
30. January 21:00–02:00
Delta
The afterparty is bringing together the coolest festival visitors, good music and LOTS of surprises at the first-ever parking lot...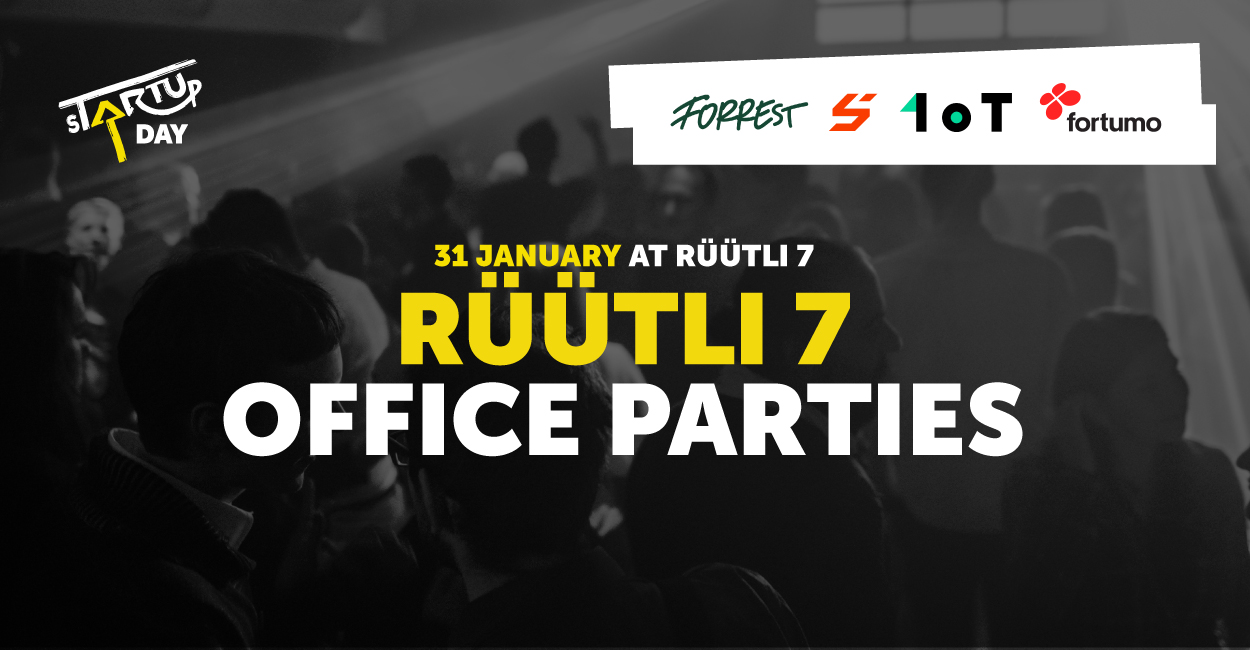 Rüütli 7 Office Parties
31. January 20:00–02:00
Rüütli 7
Fortumo, Stagnation Lab and 1oT will be opening their doors for an epic house party with a different theme in...