Side events
Welcome to the sTARTUp City!

On August 25, before the main conference days, join us at side events all around the city. From workshops to tours and parties, whatever you're interested in, we've got you covered.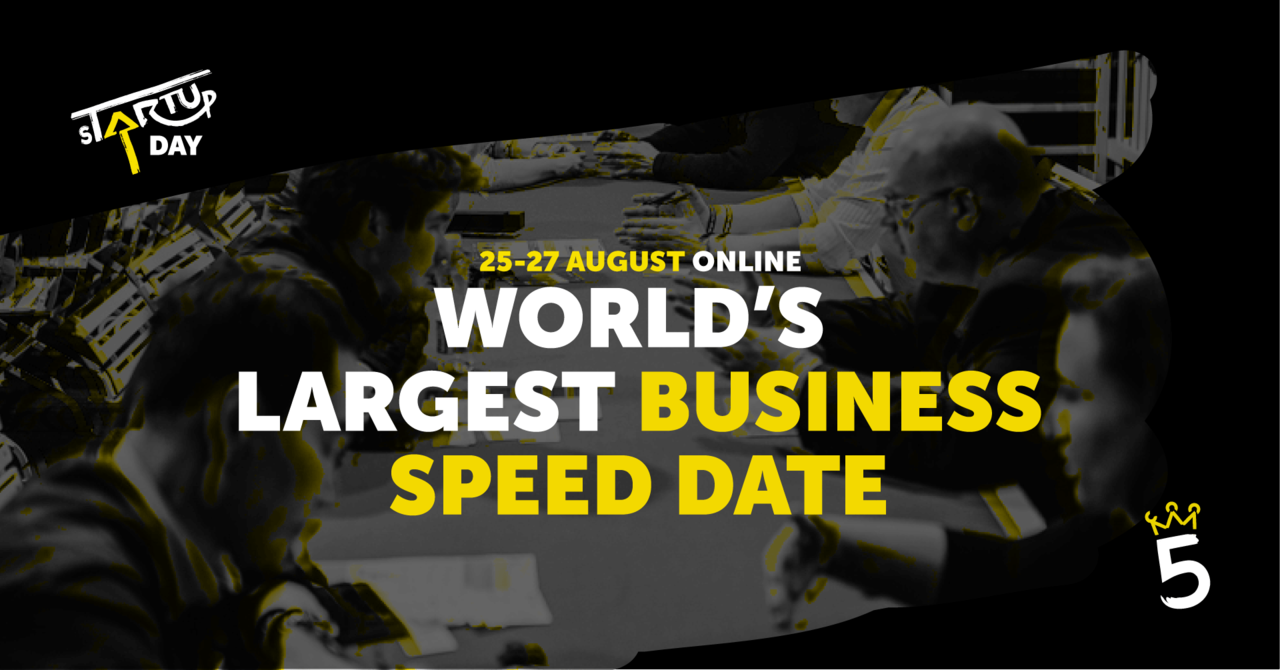 World's Largest Business Speed Date
25 August
Online
A great connection is like a marriage. It all starts with a first date. sTARTUp Day 2021 is bringing together...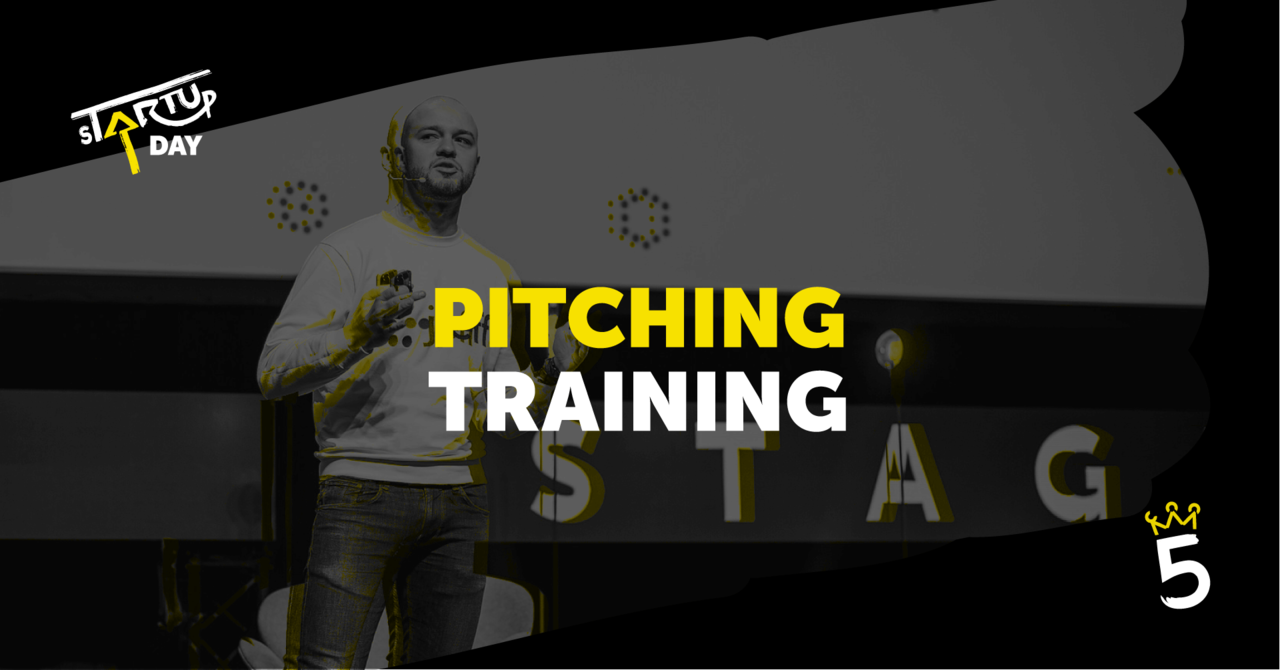 Pitching Training for TOP40 Startups
NB! This event is only for sTARTUp Pitching Powered by EstBAN TOP40 startups. Do you have what it takes to...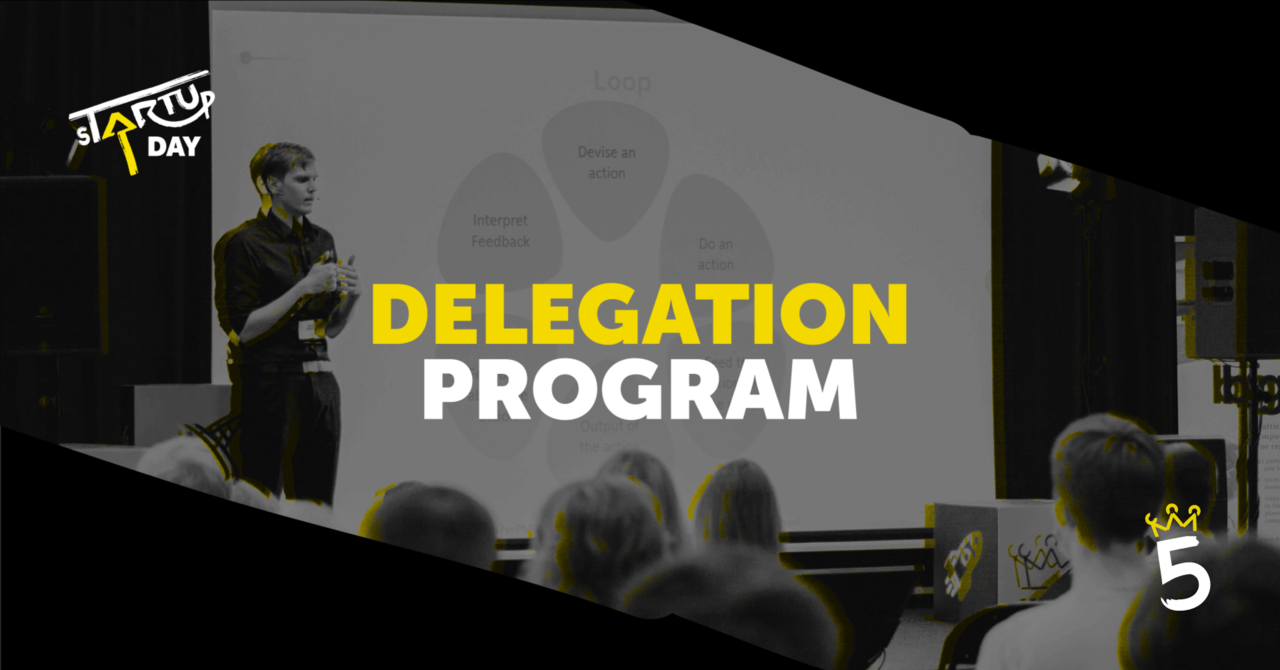 Delegation Program
Tartu
We are happy to host delegations and bigger groups thinking of visiting TARTU, Estonia and joining sTARTUp Day 2021. Make...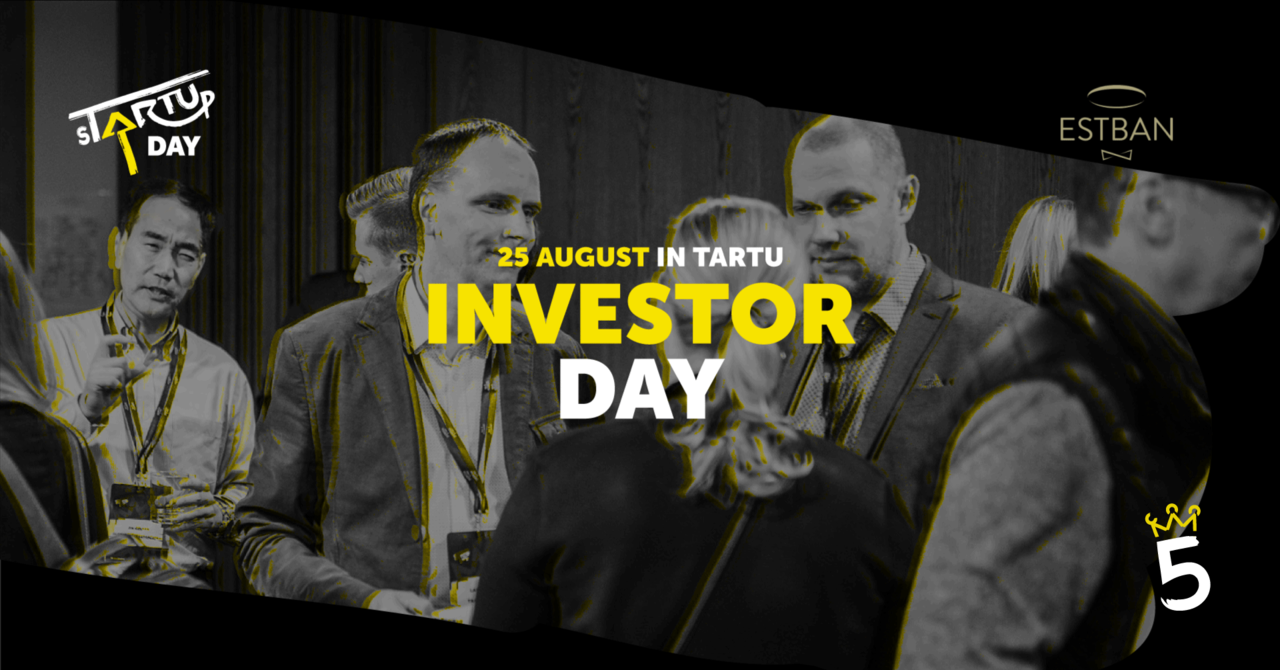 Investor Day
25. August 12:00-17:30
Investor Day is an exclusive investors' meetup to share experiences, learn from each other, and create meaningful contacts. Structured in...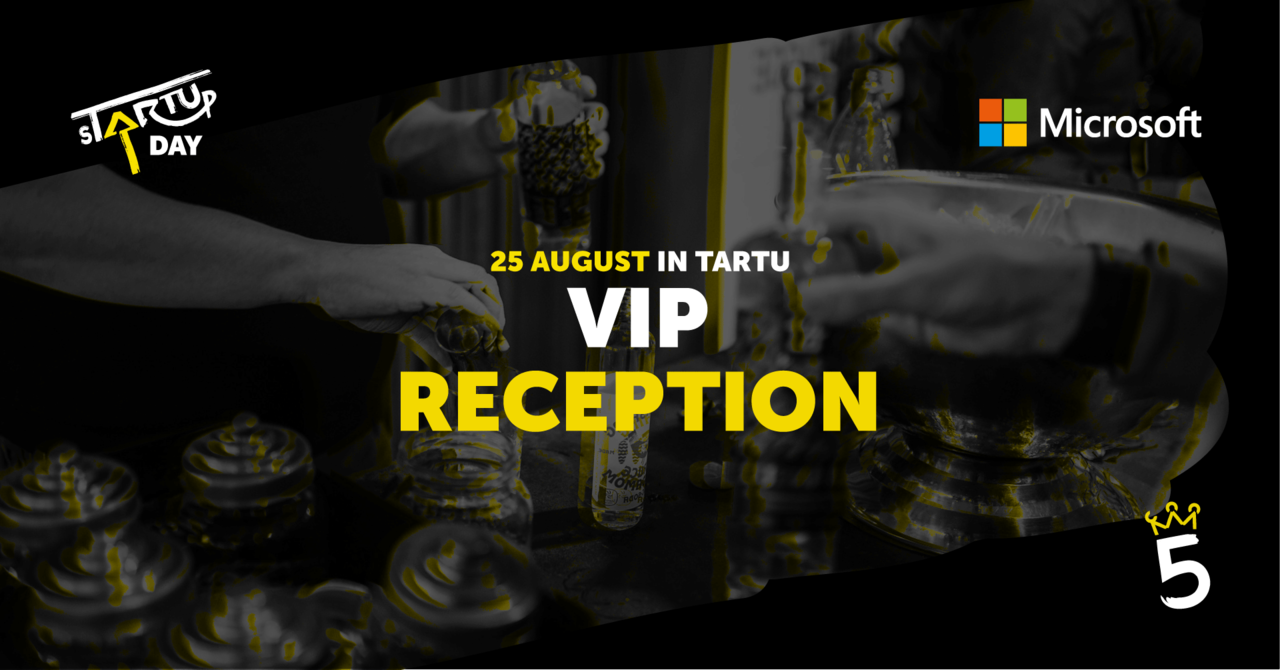 VIP Reception
25. August 19:00-...
Investors, executives and speakers are invited to an exclusive night of networking with other VIPs in an informal setting. Delicious...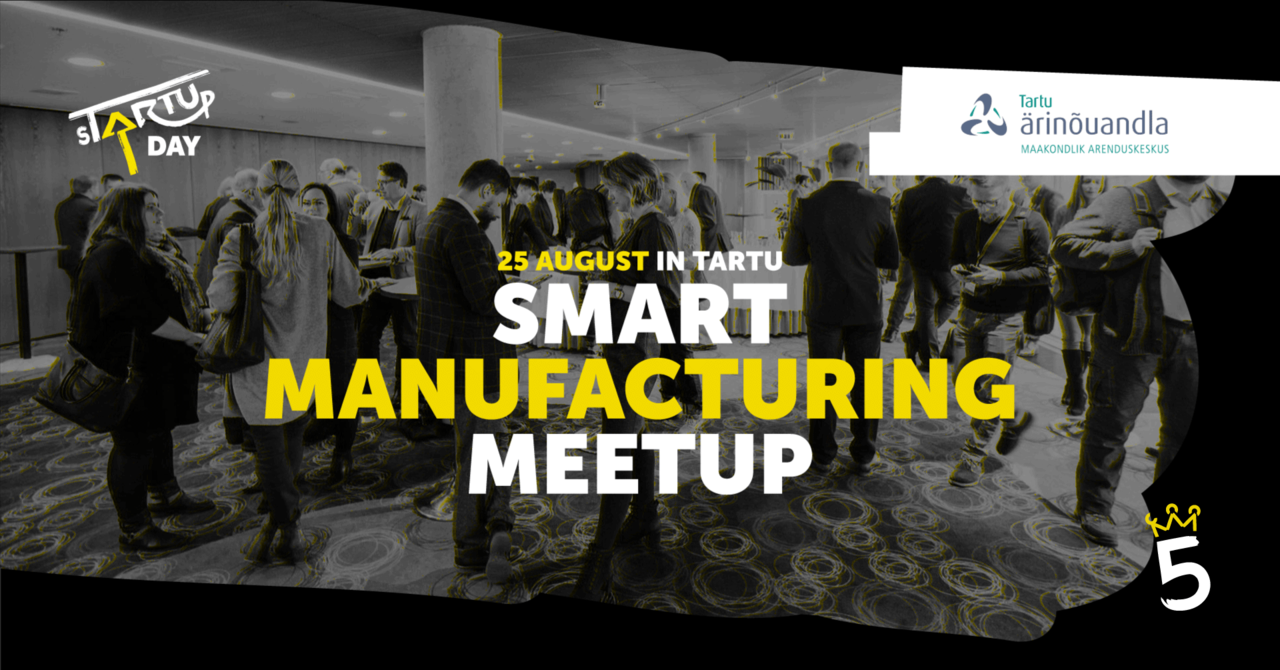 Smart Manufacturing Meetup
25. August
VSpa (Riia mnt. 2)
NB! Entrance with a separate ticket. Smart Manufacturing Meetup is a place where executives can find new ideas and have...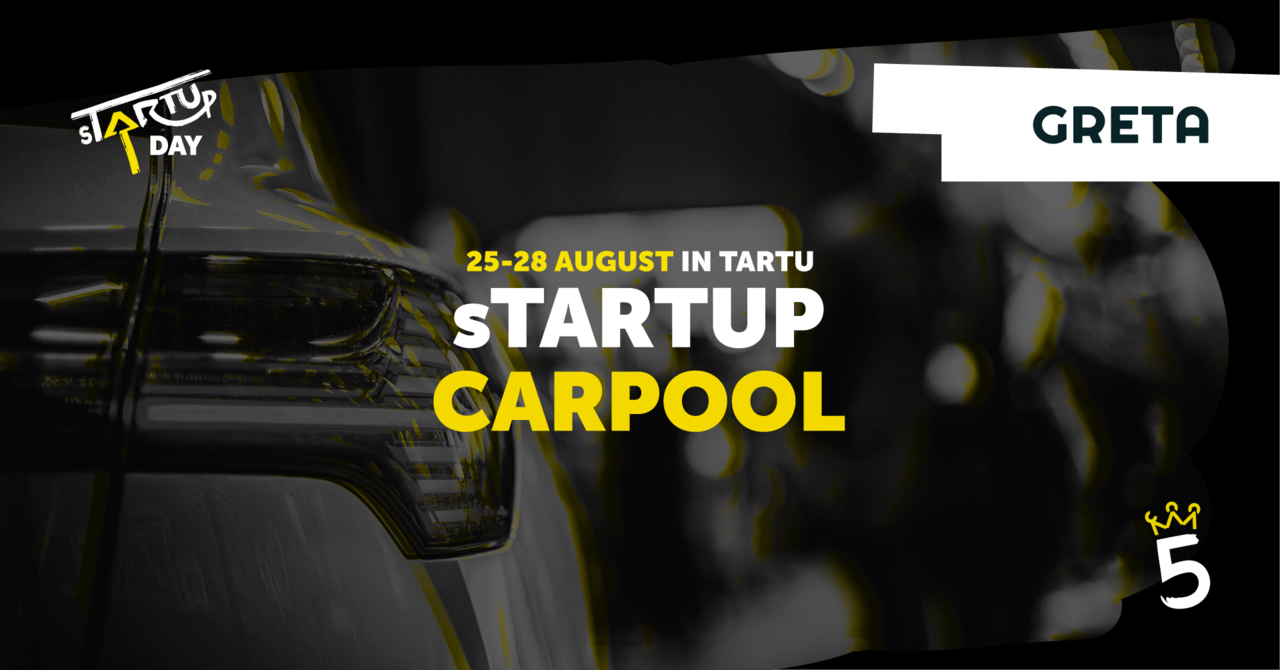 sTARTUp Carpool with GRETA
25. August
Greta enables you to travel door-to-door whilst splitting the cost of the ride. Save time, money and make new friends...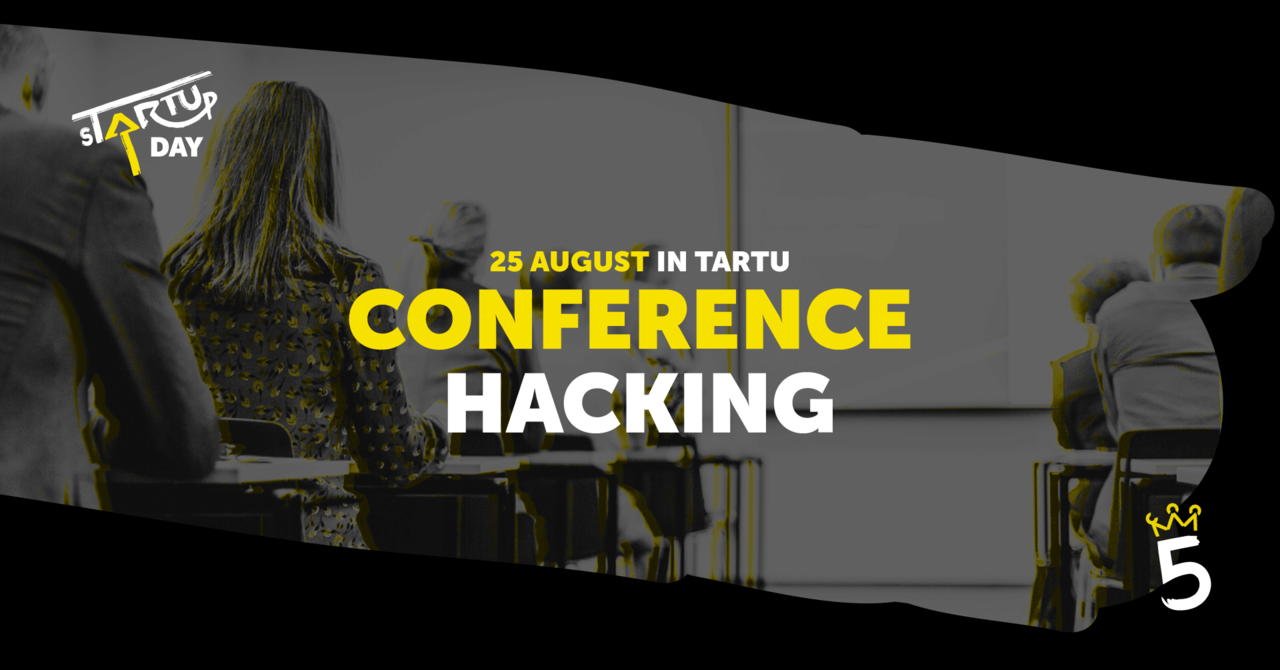 Conference Hacking
25. August
SPARK Demo (Narva mnt. 3)
At Conference Hacking, we'll give you the know-how on how to make the most out of sTARTUp Day 2021. There...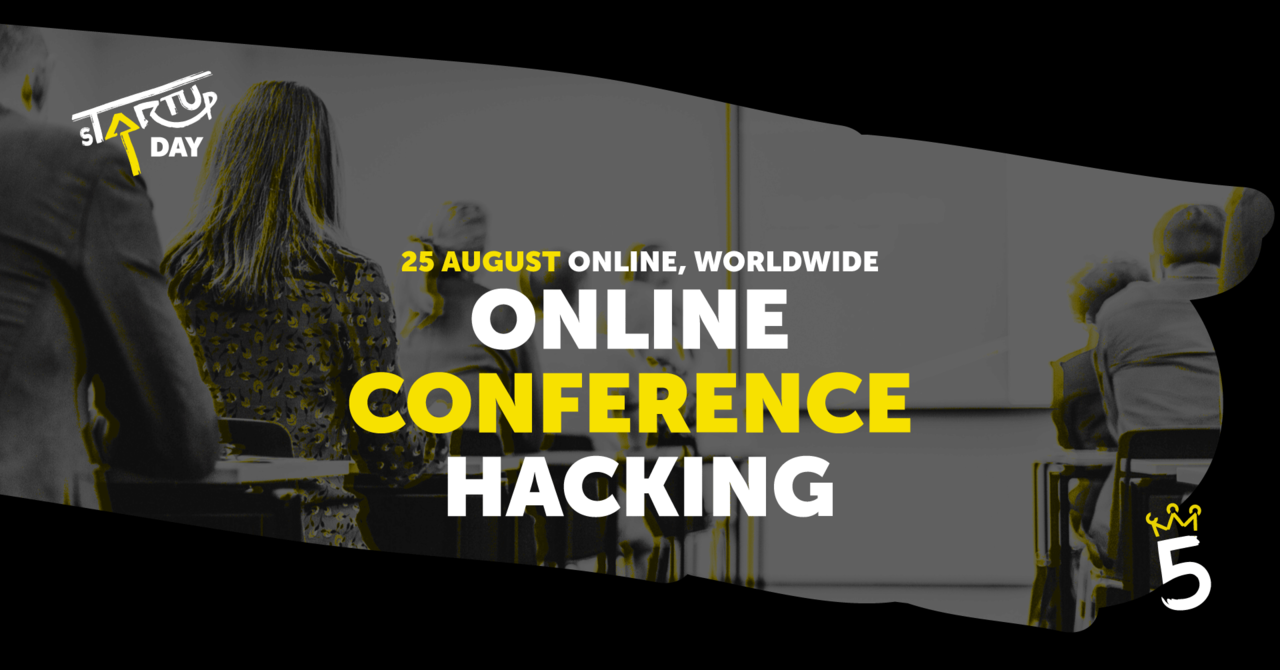 Online Conference Hacking
25. August
Online
Making the most of an online conference is a brand new struggle most of us haven't had to have any...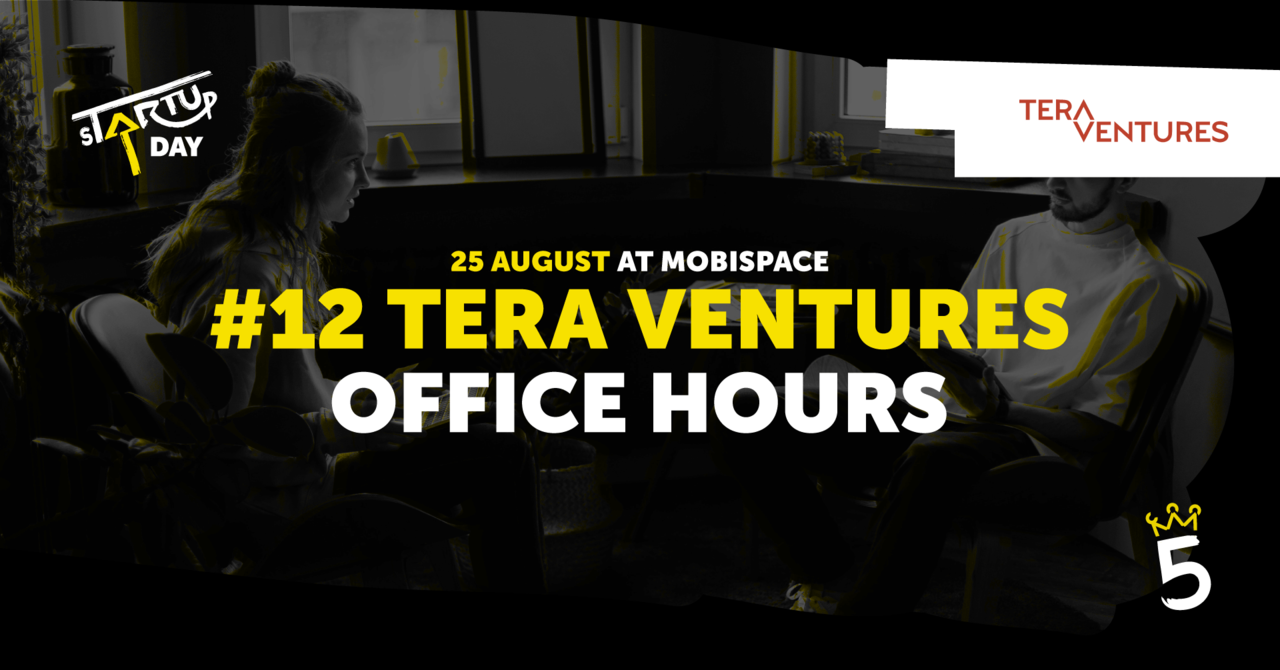 #12 Tera Ventures Office Hours
25. August 9:00-15:15
Mobispace
Hey, sTARTUppers - Tera Ventures is coming there for you! Do you have business ideas that solve real-world problems or...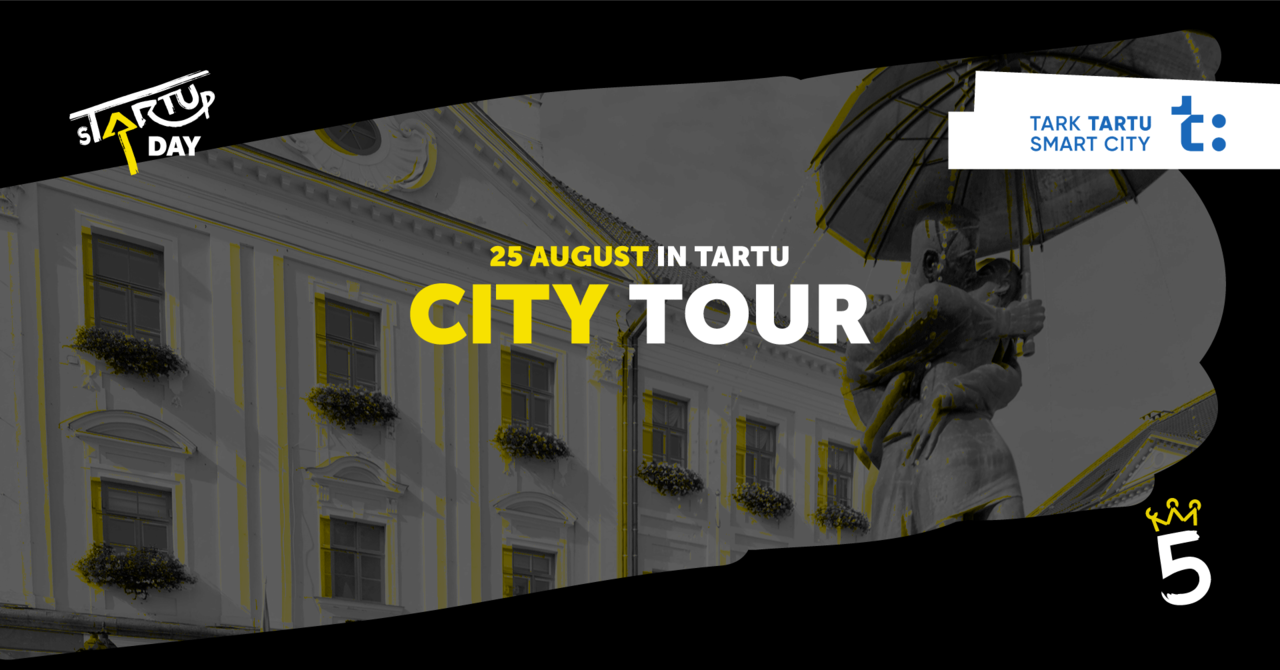 sTARTUp City Tour
25. August 12:00-14:00
Starting point: Turu 9
Welcome to the sTARTUp City – let us show you around! Smartovka art tour in Tartu is focusing on the...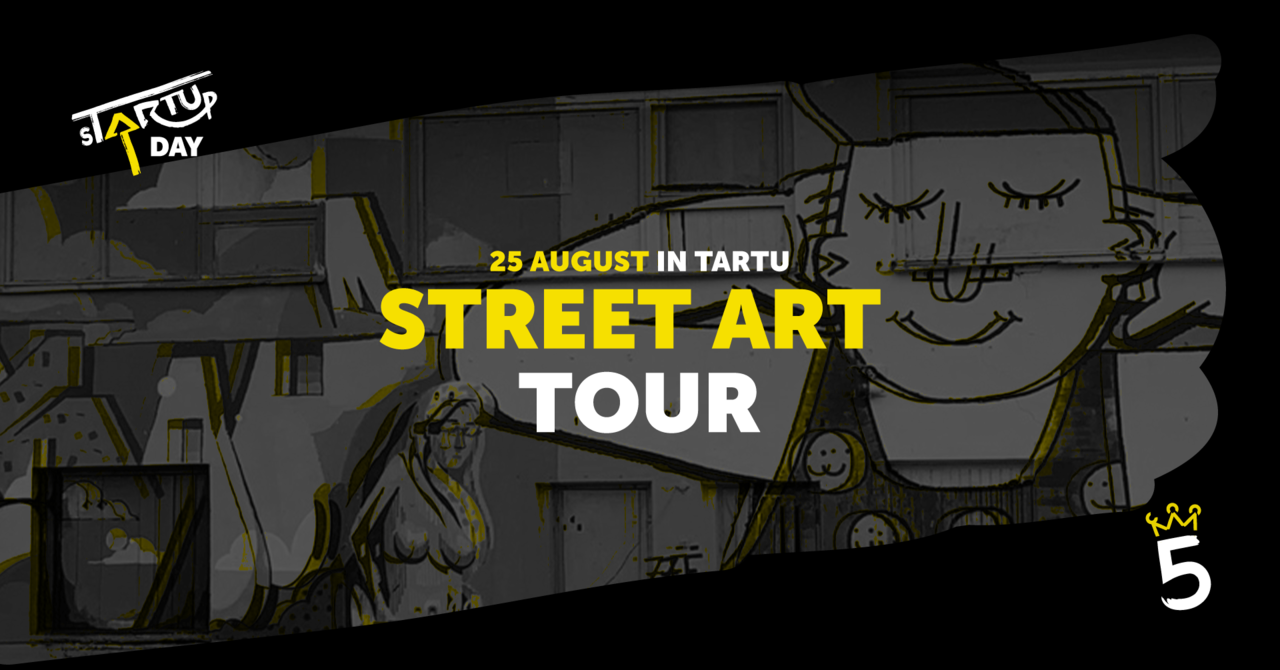 Street Art Tour
25. August 10:00-12:00
Town Hall Square
The streets of Tartu are covered in street art and who better to introduce you to it than Sirla, the...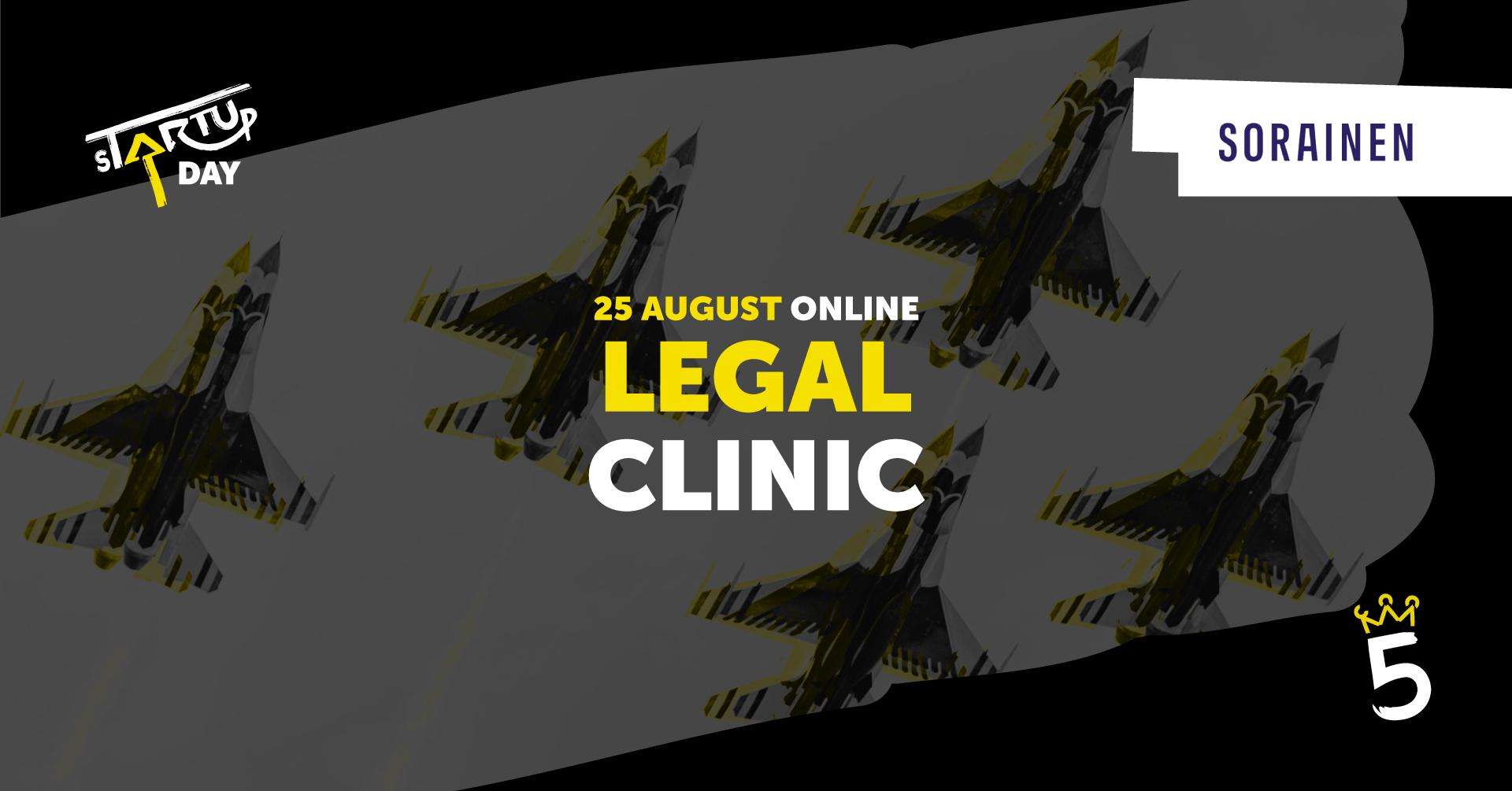 Sorainen Legal Clinic
25. August 12:00-17:00
Online
Do you know, how to make sure legal matters help, not hinder, the success of your start-up? Join us in...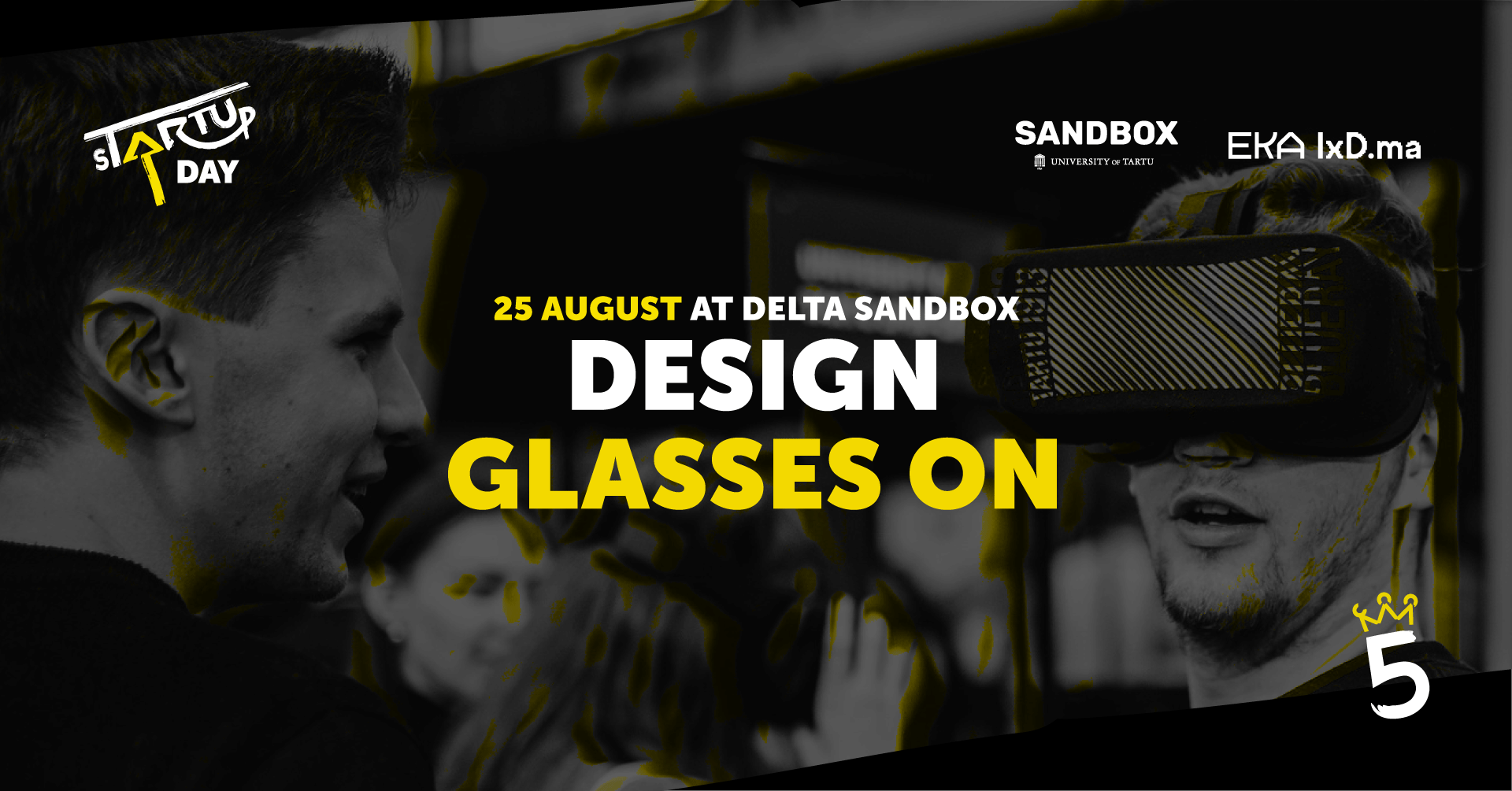 Design Glasses On: Digital Product Development
25. August 14:00-17:00
Delta Sandbox
In this workshop, we will go through the three key pillars of Design Thinking: empathy building, ideation and rapid prototyping,...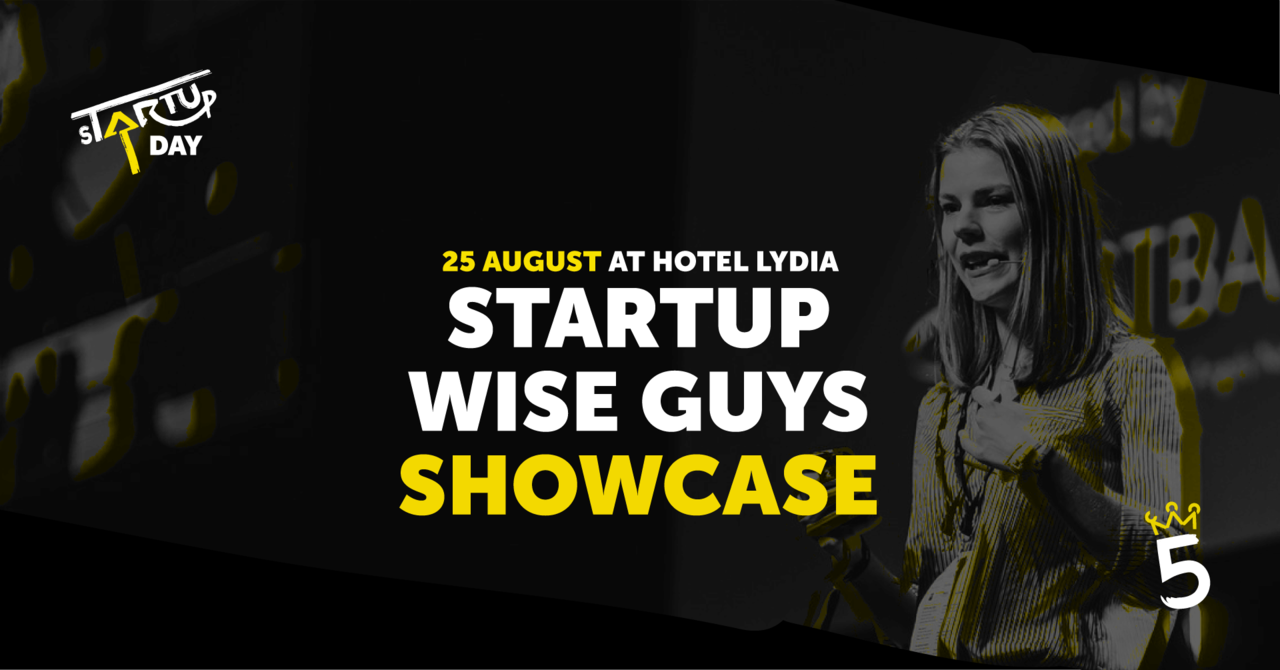 Startup Wise Guys Showcase
25. August 17:30-20:00
Lydia Hotel
Showcase of 10+ international startups in SaaS, Cyber, and Sustainability verticals from the most recent batches of Europe's Hottest Accelerator...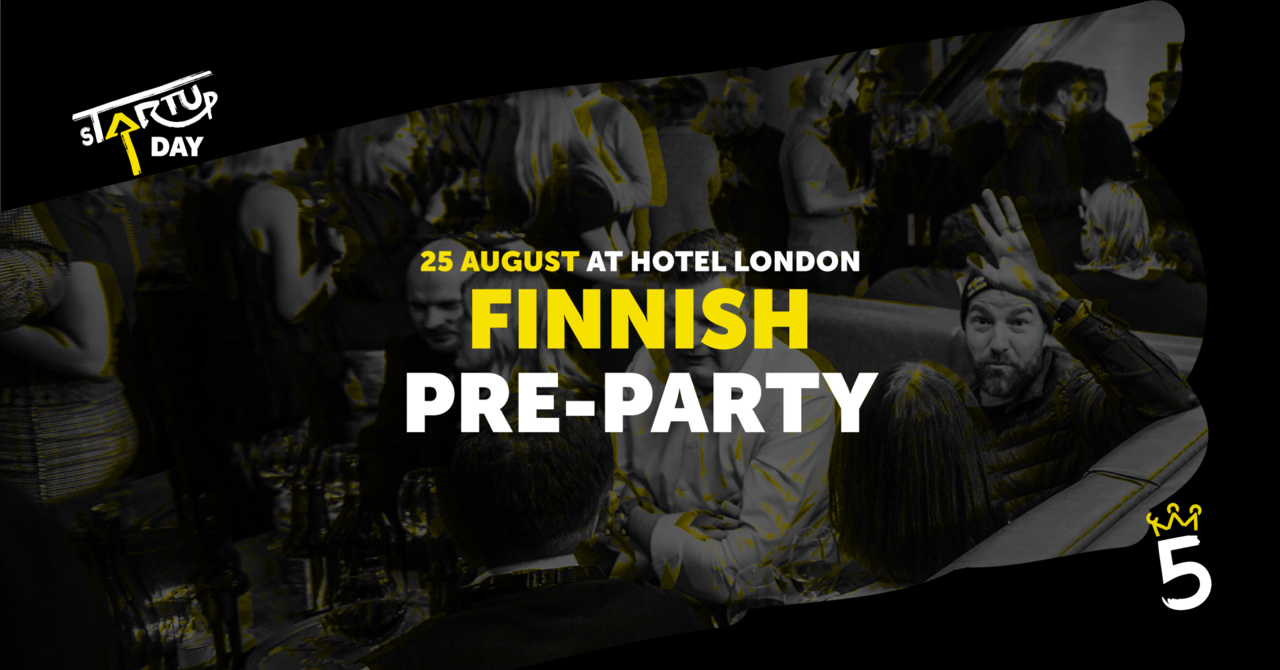 Finnish Pre-Party
25. August 17:00-19:00
Hotel London
Finnish pre-party hosted by Embassy of Finland in Tallinn, Invest in Estonia and NewCo Helsinki Invitation only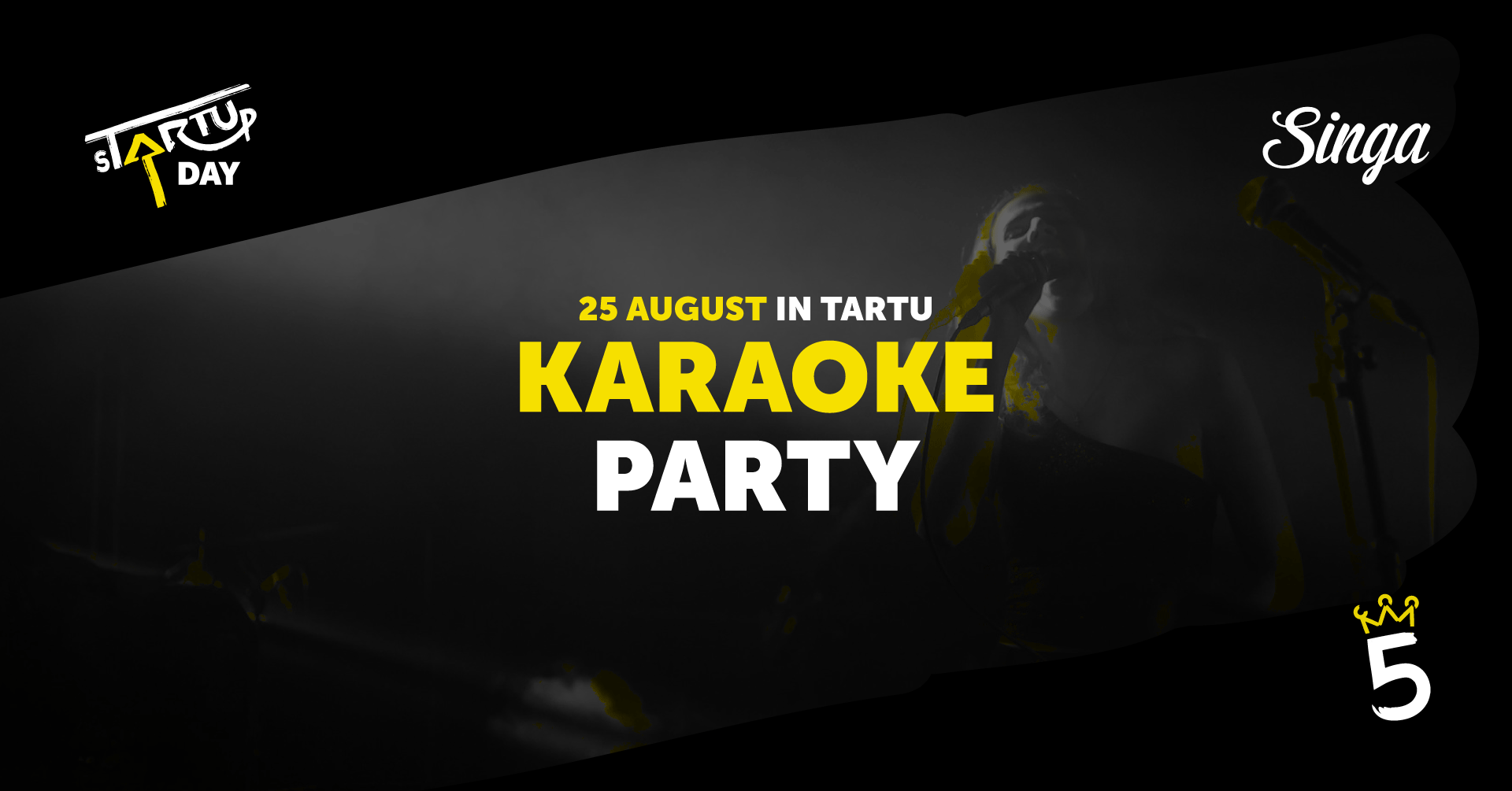 Karaoke Party
25. August 19:00-00:00
Powered by Singa - a Finnish startup company who are building the future of karaoke! Singing (on or off key)...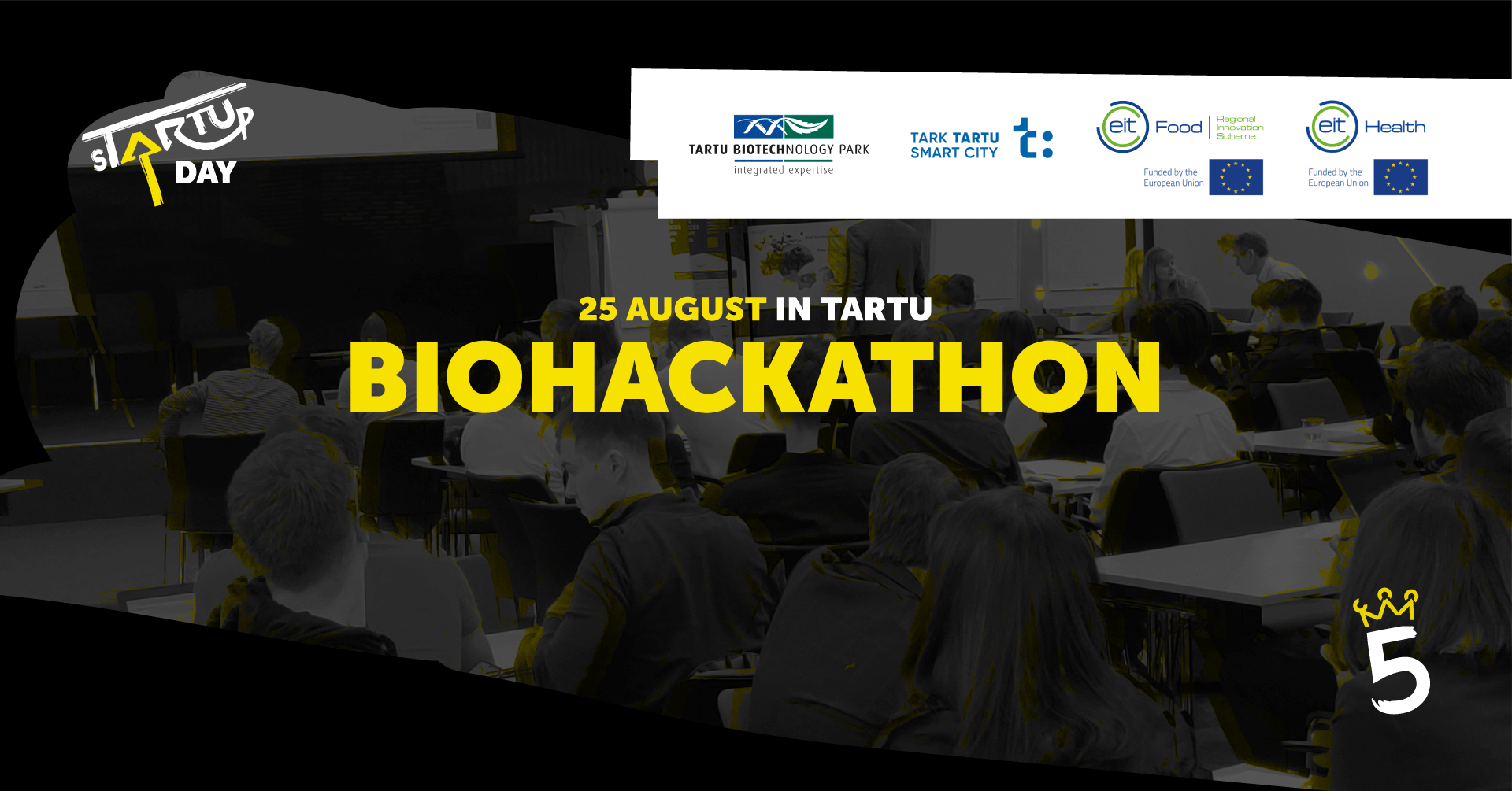 BioHackathon
25. August
BioHackathon will bring together students and starting and established entrepreneurs in the field of life sciences focusing on business development,...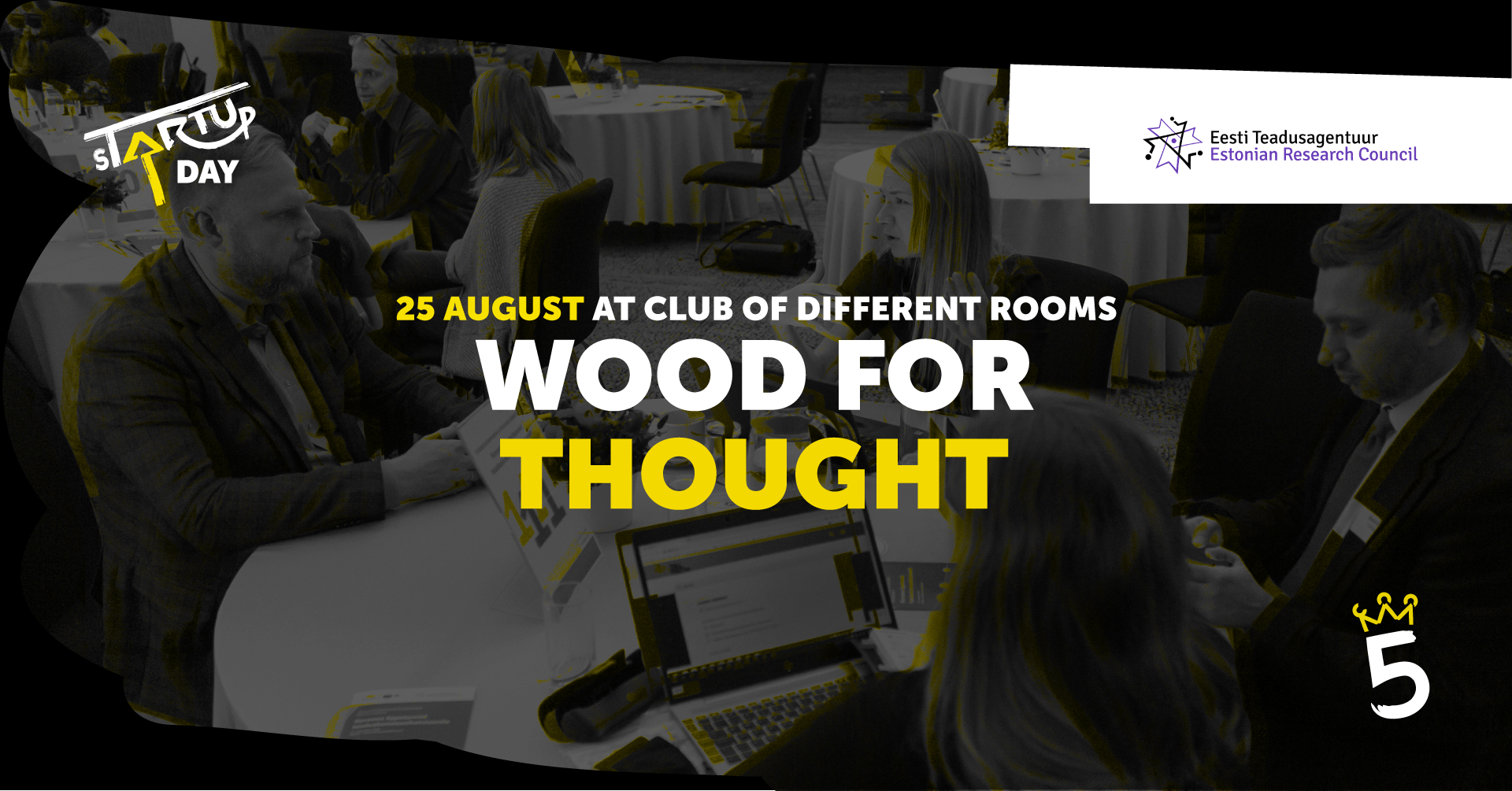 Wood For Thought
25. August 17:00-19:00
Tartu Erinevate Tubade Klubi
A world cafe style event with a keynote speaker that will focus on how to better valorize wood and transform...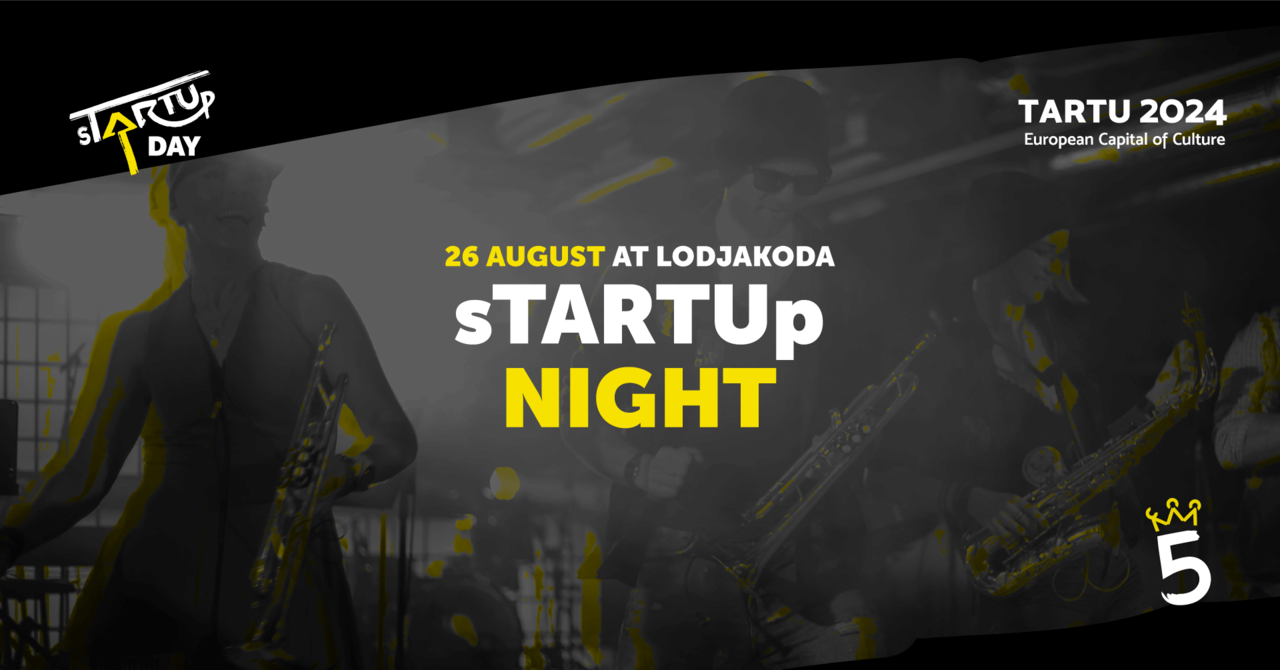 sTARTUp Night
26. August 20:00-...
Lodjakoda, Ujula 98
Our legendary sTARTUp Night wraps up the second day of sTARTUp Day by bringing together all of our amazing participants....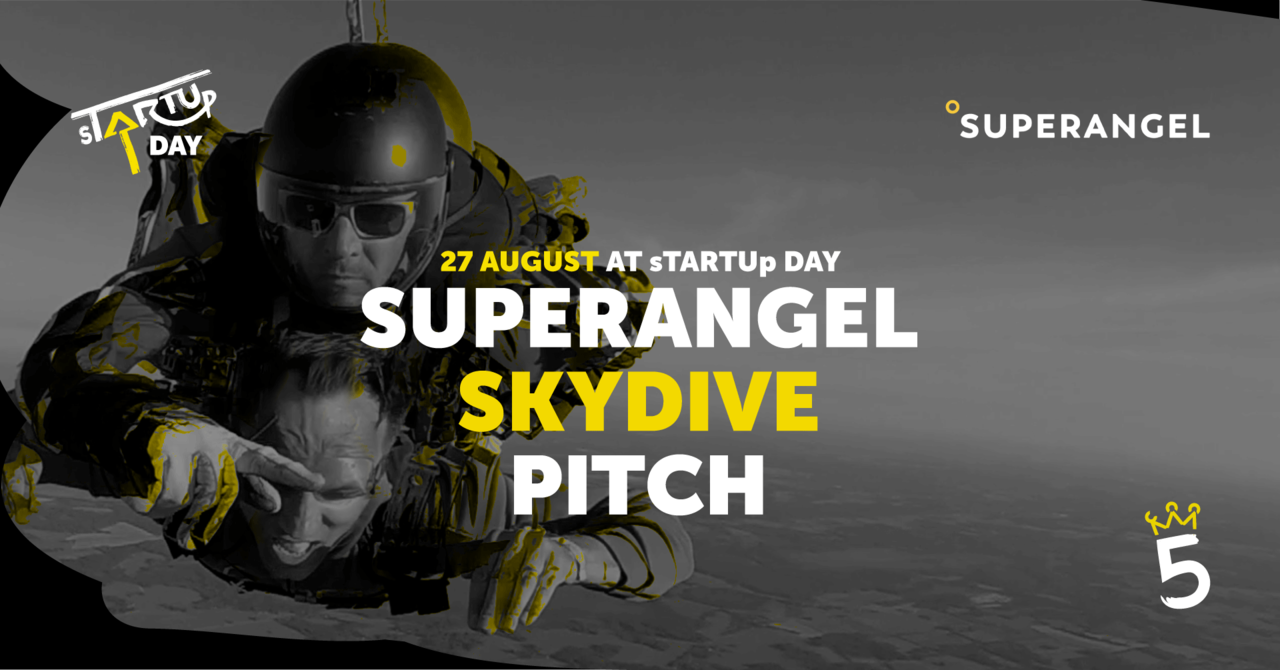 Superangel Skydive Pitch
27. August 13:20-13:50
sTARTUp Day Starlight Stage
The sky is no longer the limit - Superangel Skydive is a pitching competition which separates the best from the...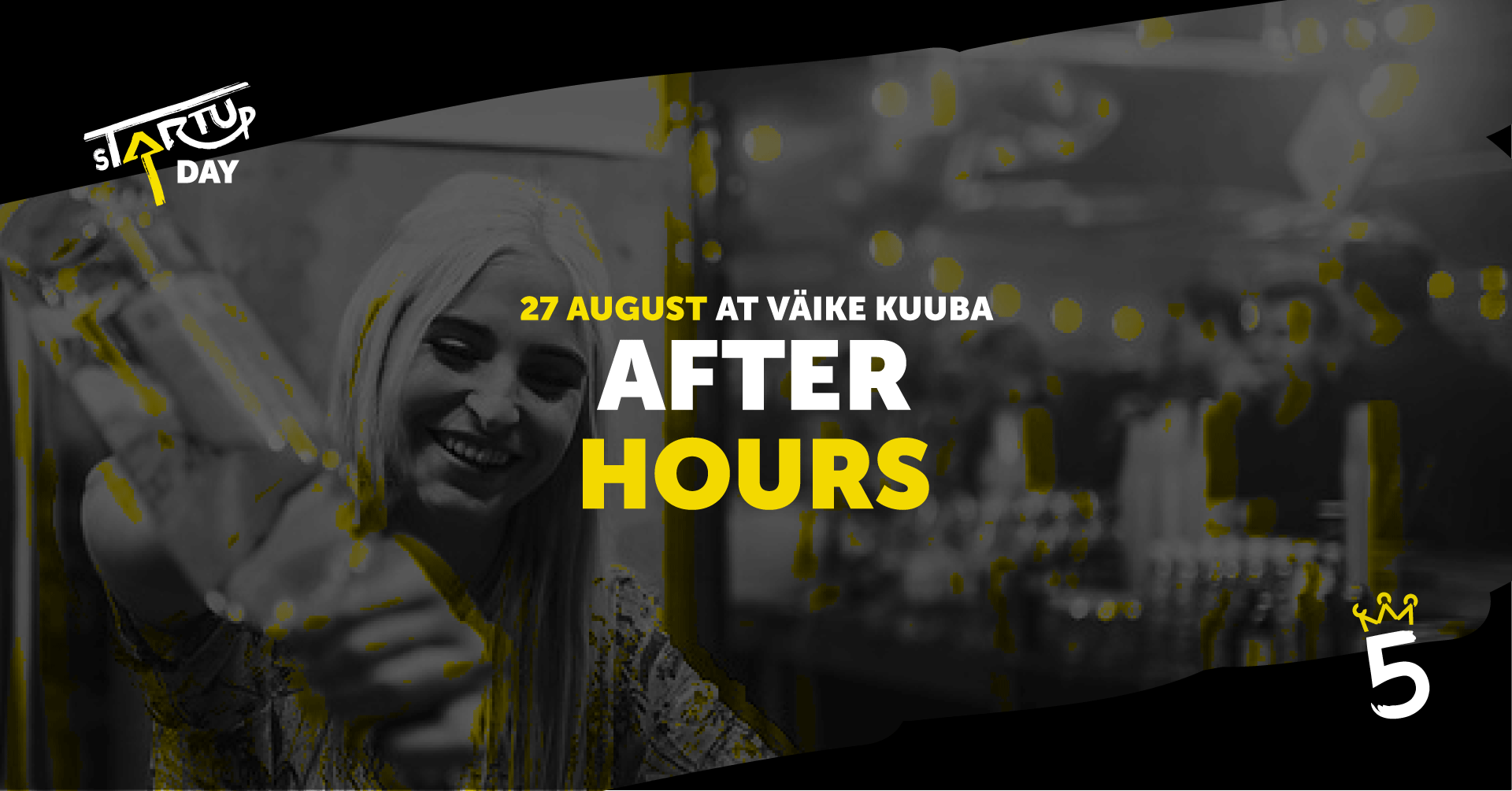 sTARTUp Day: After Hours
27. August 18:00-...
Väike Kuuba, Tartu
sTARTUp Day is over for this year. It's time to wrap up and share your post-event emotions with fellow visitors....