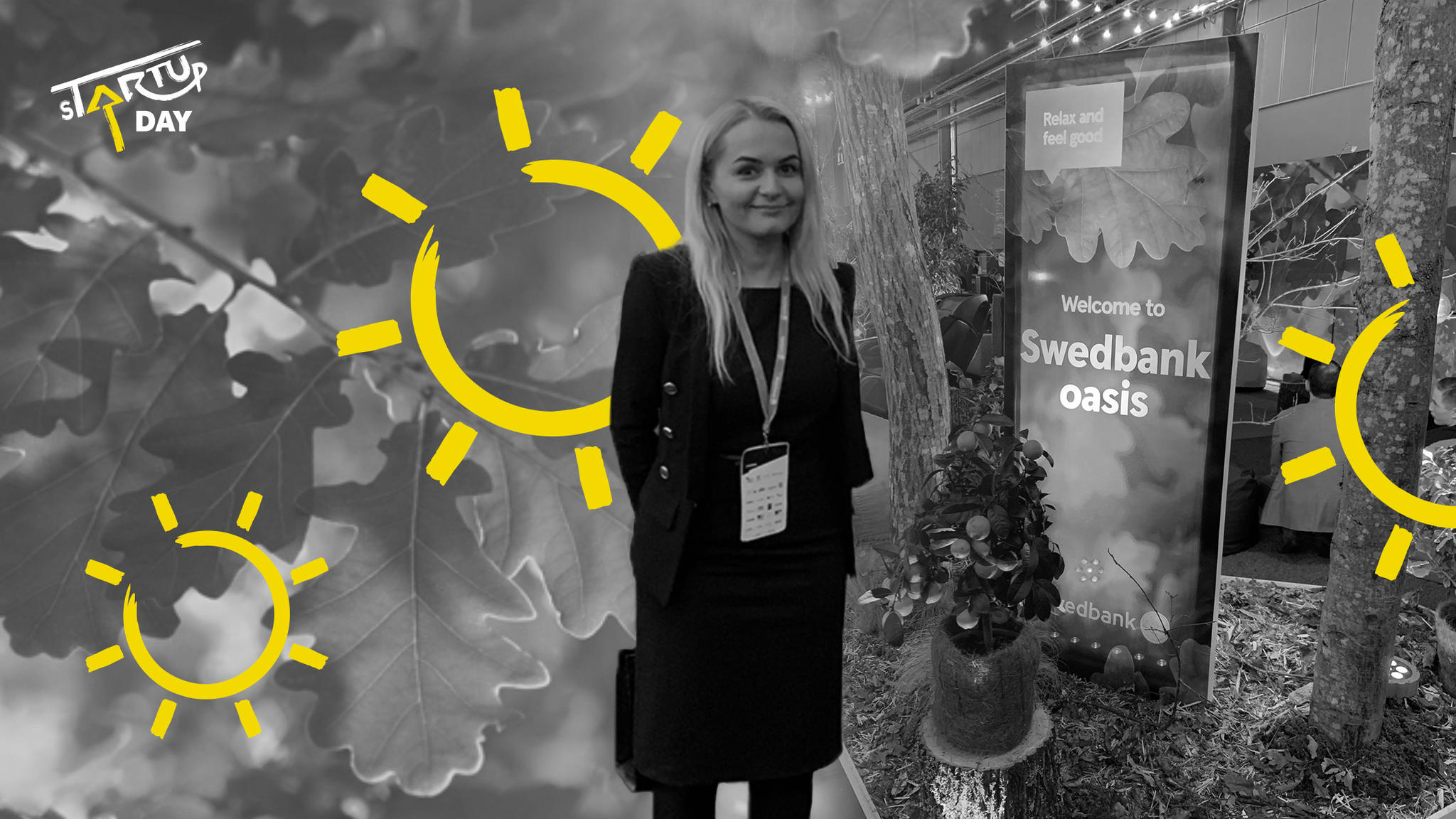 Swedbank Has Stepped Into the Co-Organizers Circle
We have some great news – Swedbank is now one of the 9 co-organizers of sTARTUp Day!
Swedbank has been with us since the very beginning as a partner. This year, we are delighted that they have decided to take a step further and join the community, the co-organizers circle that includes the city of Tartu, University of Tartu, Tartu Science Park, Contriber, Tartu Biotechnology, Tartu Business Advisory Services, Tartu Centre for Creative Industries, and Ole Rohkem.

In addition to hosting a tranquil Jungle Oasis in the festival area this year, where guests could go to relax and take some time for themselves in the middle of all the festival commotion, Swedbank has also organized Scavenger Hunts for two years, where they hid 80 festival tickets nationwide. This year we're planning on working together on something even more exciting!

"sTARTUp Day has turned into the most important trendsetter in the Baltics in the fields of startup and innovation. Until now we have been partners, but starting this year we have the huge honor of being co-organizers of the festival!" Liisi Himma, Head Of Corporate Banking at Swedbank Estonia says.

"sTARTUp Day is a festival where in addition to startups and investors, we welcome young people who have just started their path in entrepreneurship as well as traditional business leaders. I hope that Swedbank joining us as organizers will encourage traditional businesses to work together with startups and innovate," Andres Kuusik, co-founder and idea author of sTARTUp Day says.

Thank you, Swedbank for believing in our vision. We look forward to all the things we can accomplish working together!

Swedbank is the largest bank in Estonia as it has more than 900,000 private and 132,000 business customers. Swedbank's goal is to help people and companies keep their finances in order over the long term.

Articles you might also like: