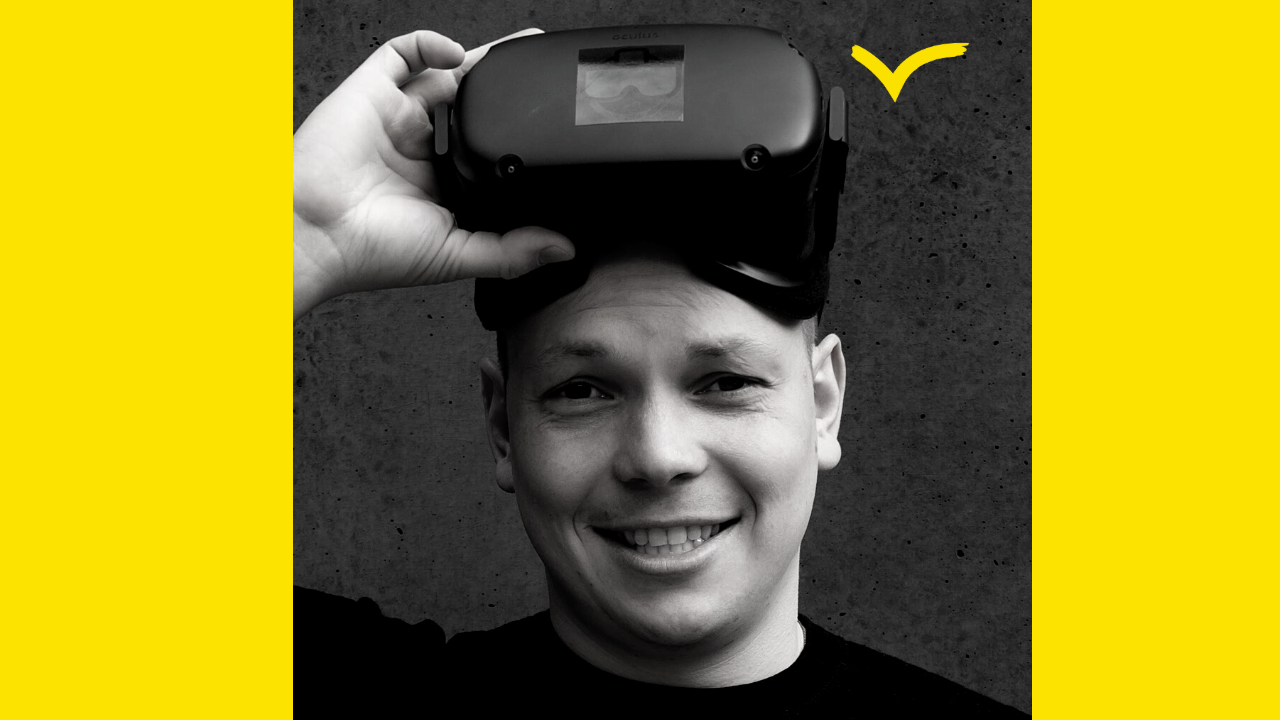 Kristen Tamm from Futuclass on innovating education with VR and building an EdTech startup
Futuclass is a Tartu-based EdTech startup on a mission to make learning more engaging with the help of virtual reality. We talked to CEO and Co-Founder Kristen Tamm about why schools should adopt more virtual reality solutions, what's holding them back and the challenges of building an EdTech startup.
Futuclass's curriculum-aligned chemistry and physics lessons give students an opportunity to conduct chemical experiments or create atoms in virtual reality (VR), while their School Kit, consisting of headsets, pre-curated content and instructional materials, allows schools to quickly implement VR in the classroom.
Could you tell us a bit about the backstory of Futuclass – how and when was the company started?
My journey in the VR world dates back to 2017 when we started operating VR game arcades in shopping centers in Tartu and Tallinn. Over three years, we clocked around 40,000 hours of VR play, which gave us a pretty good insight into what teenagers who frequented the arcades were doing in virtual reality. So, along the way, we began to build VR content, mostly marketing and entertainment experiences, for other companies.
At the time, there was a popular game called Job Simulator. It was set in 2050, robots were doing all the jobs and the only way to experience being a car mechanic or an office worker was to go to the Job Museum. What we saw kids doing in the game was all kinds of things that you couldn't do in real life – for example, pour coffee into the fax machine – because they wanted to see what would happen.
So we thought, what if we could let them play around and have fun while also learning something useful? We started prototyping Futuclass, went to the Prototron competition, and then to xEdu accelerator in Helsinki, and that's how the ball got rolling.
Where are you today?
First, we have developed gamified chemistry and physics lessons for 7-9 grade students that take place in VR – altogether 13 learning modules – that can be bought both by schools and private customers.
The modules are currently available in Estonian, English and some also in Chinese because we want to test the Chinese market. You can buy them globally on the two leading VR platforms, Pico and Meta, with most private customers currently based in the US.


However, our main clients are schools that purchase the modules together with the Futuclass School Kit. Each kit includes six VR headsets and allows schools to start using VR tools easily. We have been selling the Futuclass School Kit to Estonian schools for three years, and this fall, we are officially launching in the European market.
Together with the kit, we give schools access to our Teachers Portal. First, this is where we pair a device with a lifetime license for Futuclass content. Secondly, it's where we share a lot of materials, such as instructions, troubleshooting guides, lesson suggestions, etc. In addition to Futuclass content, the kit is packed with many other educational VR apps we have partnered with. Such as Gadgeteer, PaintingVR, safety simulations and many others.
In addition, we run a 6-week mentor program for people responsible for implementing the technology, usually the school's educational technologist or Head of IT. Each week, we have a call with them and give a home assignment, and by the end of the program, the participants will be able to hold a workshop and spread the knowledge in their schools.
What are your next plans?
At the moment, we have two focuses. First, we are going to add value to Futuclass School Kit by partnering with other studios. This means that in addition to our own modules, we will add to the kit 10-15 pre-curated apps that will cover more than Chemistry and Physics lessons. We've already signed distribution deals with several well-known studios that will get access to schools this way.
In addition, we want to take our own learning modules to the next level while preparing for our next funding round. Together with the University of Tartu, we want to develop a new version of our VR module template where we add socio-economic context or what we call activation.
At the moment, our lessons have voiceover instructions, hands-on mechanics for performing tasks level-by-level, in-game questions and scoring. In the new version, we want to add the larger context – where you can find the phenomenon in real life and why it matters. For instance, we could take plastic pollution in oceans and work it back from there, explaining how plastic is produced and how chemistry knowledge could help us solve the problem.
Why should schools adopt VR tools in the classroom?
The answer is simple – engagement. Kids cannot learn unless they are interested, and they are not interested unless they are engaged. I can tell that when VR kits are used in the classroom, everyone – even the guys usually sleeping in the back row – is totally focused on learning. Of course, benefits come directly from the content or the specific learning experience designed for the students.
We've done surveys among teachers about why they use VR, and the main reason is students' motivation and engagement.
Students are motivated to learn chemistry, which is supposedly the most hated subject at school. Secondly, they say that students can grasp complex abstract concepts much quicker thanks to the 3D visualization, for instance, of particles you cannot see in real life.
We conducted an experiment with 7-graders who had never studied chemistry and saw that after a 30-minute lesson in Futuclass, they could largely solve reaction equations, which many students still don't master at the end of high school. The hands-on aspect has proven very effective.
VR technology has also shown great results for kids with ADHD. Because you are in your designed virtual environment with your task and cannot leave there, for example, start scrolling your phone. The isolation we feared might be a problem has, in fact, proven an advantage.
Also, we see that Apple, Meta and other tech giants are investing heavily in this sector. From a pragmatic viewpoint, it makes sense for students to be familiarized with the tech that will be part of their everyday life. Learning to use the tools will create opportunities for them in the future.
How many schools are currently using VR tools? What's the main obstacle preventing them from doing that?
Currently, Futuclass is used in 35 schools or about 10% of secondary schools in Estonia. About 90% of those schools have purchased VR kits with grant money, and the remaining 10% with donations from alumni, parents etc. Very few schools owned VR devices before Futuclass came to the market. So the reason why we started selling VR kits came from a direct need.
However, I'd say the number one obstacle is not the lack of devices. Rather, it's the teachers' big workload and mediocre digital literacy.
Students have absolutely no problem using the devices – it's the teachers who are afraid to use them.
Secondly, it's the lack of content. If a school purchases a device, they expect it to be in use all year round in different age groups. At the moment, we still have very limited content available in Estonian; in addition to Futuclass, the Rescue Board has commissioned safety-themed VR simulations, and Mondo has created a music board. I also know of an art teacher who is teaching certain topics, such as creating graffiti, in VR.
So, we need more content aligned with the curriculum. This is the problem we are trying to solve by adding partner content to our School Kits.
How do you see the evolvement technology impact the role of the teacher?
When we think of the role of a teacher, I think it will move more towards being a mentor and a guide, while the learning tools will be heavily impacted by technology, whether it's computers, VR or AR, AI tutors or something else. It's no longer efficient for a teacher to stand in front of the class and present the same information they've done for the past 30 years, while you can find the best description of the topic from the Internet if you have the slightest wish.
What is the most difficult aspect of building an EdTech startup? Do investors see potential in EdTech? Or does the sector mostly rely on public money?
EdTech is a complicated market, where sales cycles are long and involve a lot of stakeholders. Also, markets, at least in Europe, are scattered. In many countries, there is a list of EdTech solutions greenlighted for public money funding, so first, you need time to get on that list and only after that will schools take interest in your product. These are the challenges that EdTech startups must have a playbook for; otherwise, sales just won't work.
As to investors, there are angel investors who invest in EdTech out of a sense of mission. Likewise, there are some EdTech funds in Europe. So there are investors, just fewer of them. Which is unfortunate because we'd all like our kids to be smarter, but creating new EdTech products is directly related to funding.
Indeed, there is public funding – we have also created several of our modules with grants. The problem with grants, though, is that you have to give a very detailed description of the outcome in your application while trying to create an innovative product. This is not really aligned with agile product development, where you are perhaps doing hundreds of user tests. For instance, we have had a hard time explaining why we opted for a different design solution than initially planned, while it was the outcome of user tests.
On the plus side, Estonia has a very strong and close-knit EdTech community. We have a lot of EdTech startups who have come through all kinds of challenges, pivoted and are successfully exporting their services. There is a great database of all Estonian EdTech startups on the EdTech Estonia website.
Articles you might also like: