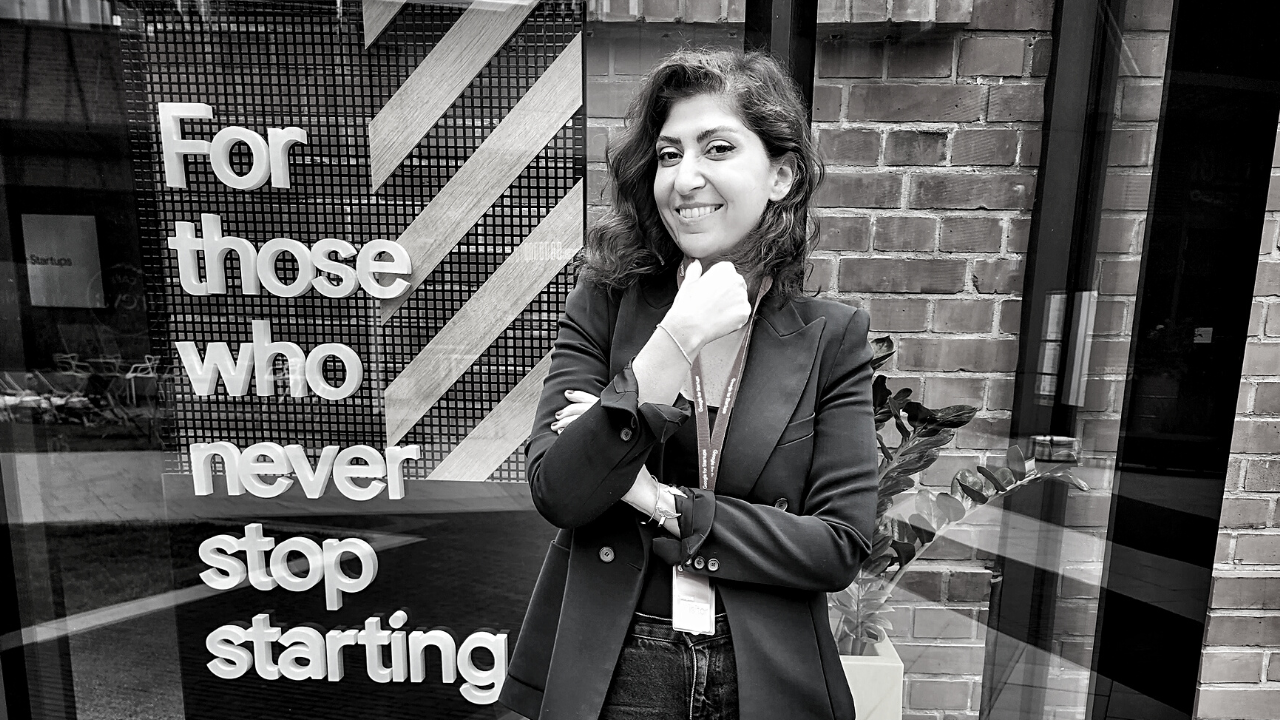 Online selling guru Krystel Assi: e-Residency changed my life
sTARTUp Day seminar host shares 'hacks' on putting your e-commerce business on the fast track.
Right now it feels like the sky is the limit for Krystel Abi Assi, as her company was just accepted into the Google for Startups program. Only 20 were chosen out of the 250 participating companies and the Assi-founded Sellers Society is now proudly representing both Estonia and e-Residency in the accelerator.

The founder of Amazon Sellers Society has been through an incredible journey, from selling supplements online to helping other entrepreneurs thrive on Amazon. All with the help of e-Residency – a program that boosted her sales by 200%.

This article from our partner e-Residency was first published in Estonian in Kaubandus.ee.
Why 90% of Amazon sellers never make it big
Krystel's journey started in London, where she studied to become a nutritionist and became a partner in an online company selling food supplements. After a few failed attempts at getting the business off the ground, she discovered Amazon – and something clicked. Or in her own words: "I fell in love with Amazon's platform and business model, and started promoting it to pretty much everyone I met."


Having suddenly found herself possessing a valuable new skill set, she sold the supplement business and the Amazon Sellers Society was born in 2019. "Around 2000 companies join Amazon every day, but 90% of those never achieve great sales numbers," she states. Competition is fierce and most fail to correctly assess the demand for their products – or simply don't seem to reach the customers. "To get the most out of the platform, you also need knowledge and skills to market yourself."


Much like her clients, Assi's brand new consultation company was searching for a market match. Dubai proved perfect at first, as there was no real competition for the novel service in the Middle Eastern market at the time. As the Society grew, international clients started to appear – including companies from the European Union – presenting Assi with a complex set of regulatory obstacles and threatening to hinder her dreams of global expansion.
"For example, because I'm from Lebanon and we were operating from the United Arab Emirates, we couldn't use Stripe as a payment tool. All this limited the company's growth," she explains. Luckily, the solution was just a web search away.


Unlocking the EU market with e-Residency
"I'm not kidding when I say that e-Residency changed my life," Assi proclaims. The Estonian digital ID card took some time to arrive due to Covid, but after finally logging in with it, everything moved at the speed of light: "It took me just a day to establish a company and open a business account. It was incredibly easy, especially compared to other countries where both of these processes require a lot of paperwork and weeks of waiting."

Since then, Amazon Sellers Society is an Estonian company, and a booming one at that.
"We were finally able to work with international customers and our sales numbers skyrocketed by nearly 200%. That's why it surprises me when Estonians ask if the e-Residency program is actually useful. It changed everything for our company! This journey has been incredible and I am so grateful to Estonia and the e-Residency program," Assi says.
Entrepreneurs are self-starters by nature, she believes, and can usually find a solution to any problem, "but we also need a little bit of support": "If you are born into a nationality that limits your opportunities as a businesswoman, the e-Residency can be a great lifeline."


Help with setting up her business came both from the e-Residency team and also from the network of companies providing support services to e-residents – the Marketplace. "We started a company with the help of Xolo. They already knew exactly what we needed and how to help us," she fondly recalls. "I got to meet the e-Residency team during the Dubai Expo and felt like I already knew them. You can clearly see that they care about their customers."


Sense of a startup community
While e-Residency is meant for doing business from anywhere in the world, many entrepreneurs end up relocating to Estonia for the startup-minded business environment. So did Krystel Assi, after learning about the startup visa, which welcomes EU outsiders to reside in the country for longer working periods.
As she now spends more time away from the Emirates, Assi has become an active member of the Estonian start-up scene and has found something she was lacking back home: "We have met a lot of inspiring entrepreneurs. It was a surprise because even though there are many entrepreneurs and start-ups in the Emirates, there is no sense of community like here in Estonia."
Seminars powered by e-Residency at sTARTUp Day:

Thursday, 25 Aug 11.30-12.30 From start-up to scale-up: Future-proof your cash flow with a solid payment system by Leon Aldoshin (Payoneer).
Friday, 26.08 kell 10.30-11.30 Grow fast and global: Kick-start your digital sales journey by Krystel Assi (Amazon Sellers Society)

Did you know that sTARTUp Day 2022 has the most extensive seminar program ever, filled with practical insights from top experts? Find all the seminars in the festival schedule.
Articles you might also like: