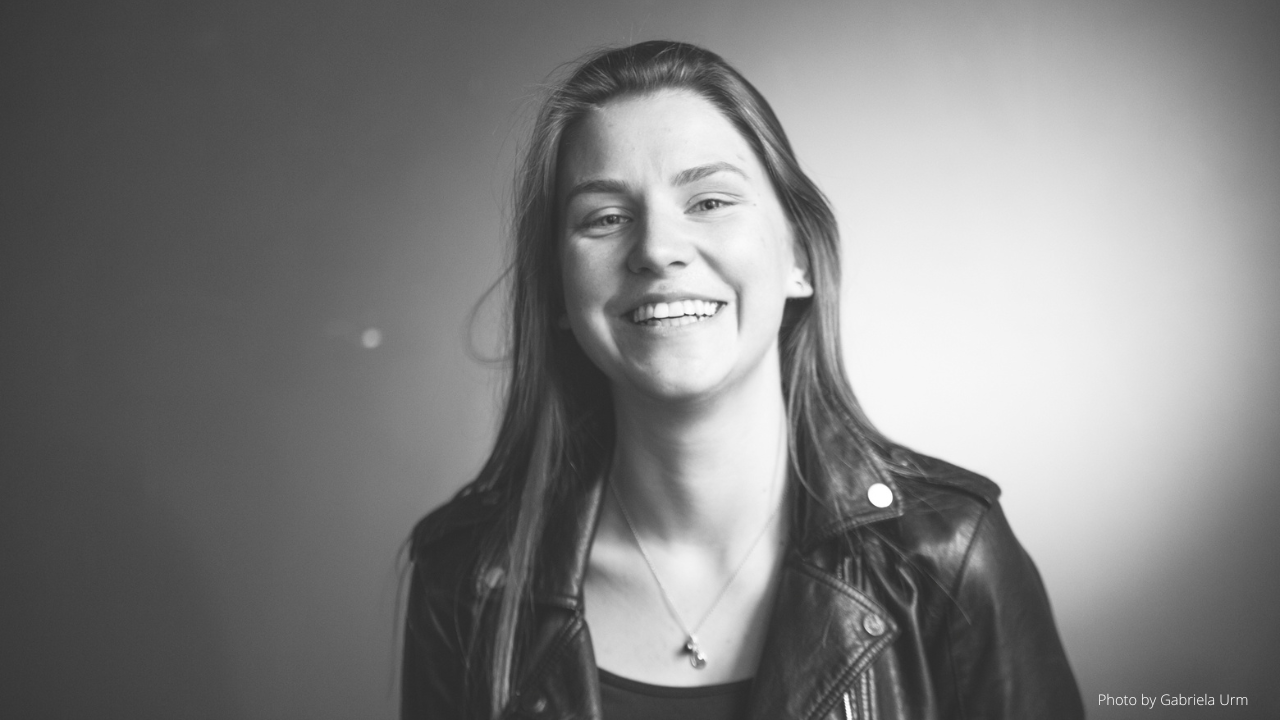 Marii Ingriin Saaremäe on bringing back the good old Refresh conference in a whole new way
In January 2023, Refresh, the biggest product, UX design and front-end conference in Estonia, is returning after a 4-year hiatus. We had a refreshing chat with Marii Ingriin Saaremäe, Head Organizer of Refresh, about the upcoming conference and more.
Ingriin is a graduate of the University of Tartu Viljandi Culture Academy and joined the sTARTUp Day team three years ago as the creative force behind the business festival. Now, she is on a mission to unite the local product community by providing them with a long-awaited opportunity to come together and recharge with fresh inspiration.
Tell us a bit more about the Refresh conference. Why and for whom is it a must-go event?
Refresh is the largest product development, UX design and front-end conference in Estonia. Previously organized in 2015-2018, the key conference in the product field is coming back to discuss what has changed in this world in the past 4-5 years.
We are expecting up to 1000 product managers, designers and developers under one roof so they can recharge with fresh inspiration and global know-how on creating products that users love. We will have many international speakers on two stages, hands-on seminars, networking opportunities and innovative companies in the demo area.
In short, everyone involved in designing user experience and visual aspects of the technology should come to Refresh to pick up new knowledge and connect to the larger community.
What are some things that you are excited about regarding the Refresh conference?
The good old sTARTUp Day team is bringing one more awesome and relevant conference to Tartu to gather an awesome and impactful community. So what is there NOT to be excited about?
But of course, also the speakers, like Kaspar Raats from Volvo or Merve Cankiz Coruh from Producter, to mention a few. They are all top-notch, and I can't wait to hear what they have to share. ;)
How will Refresh be different this time around?
Well, other than the event being organized by a whole new team and in a whole new city, we are adding an extra day for seminars ONLY. On 27 January, almost ten specialized seminars will offer the opportunity to dive deep into what is important to UX and front-end designers and product managers right now.
What's one nugget of wisdom that you'd share with all future conference organizers?
Trust your team. They know you, and they know what they are doing. Together everything is possible. That is also the reason why we need these kinds of conferences – human connection and communities are more important now than ever.
What are some of your highlights from being involved in organizing sTARTUp Day, the largest business festival in the Baltics?
I've been on the team of three festivals organized by two Head Organizers. I really loved to feel the trust of the Head Organizers – they both gave me free hands to do whatever I thought would fit their vision as organizers.
This proved to me how true the saying is "Trust opens up new and unimagined possibilities."
Their trust in all their team members has definitely been one component that has made the sTARTUp Day festival as awesome and wholesome as it is.
What is important to you in life?
Family, culture, self-development and new adventures.
What are some interesting things you have done in your life?
As a big fan of TV shows, movies and mostly theater, I always love to lose myself in them, and because of that, one of my co-workers said to me: "Ingriin, think of Refresh as your theater." And I think that perspective puts organizing Refresh on the top of my "Interesting things I've done in my life" list.
The product, UX design and front-end conference Refresh will take place on 26–27 January 2023 in Tartu. Find out more about the event at https://refresh.rocks.
Articles you might also like: