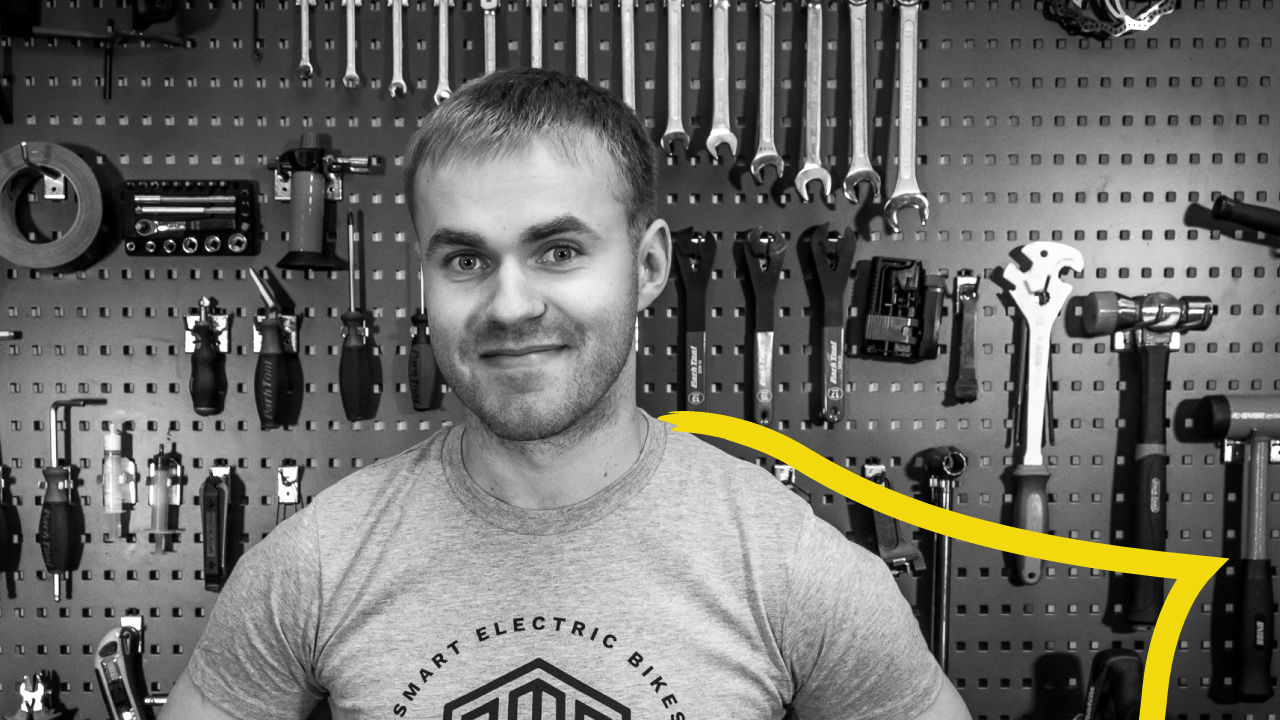 Ardo Kaurit - the Estonian Young Entrepreneur of the Year!
Ardo Kaurit started building electric bicycles with two friends 5 years ago. At first, it was more of a side-hobby besides motor racing. Today Ardo is CEO and one of the three founders of Ampler Bikes, which has thousands of people riding their bikes. Today Swedbank and the Estonian Chamber of Commerce and Industry have recognized Ardo as Estonian Young Entrepreneur of the Year.
There is a saying "Don't reinvent the wheel". You are doing that by reinventing the bicycle, an object that has been unchanged for centuries. What sparked the idea to start manufacturing electric bikes?
Bikes are good at what they do, but with the new technologies around, these can be even improved upon. We did not invent a bike nor an e-bike, but we felt that we have some unique value to add to improve "one of the best inventions ever". We did not even start with a business idea, we just felt excited about the concept and after trying it out, we were sure that this is something very special.
The road to success is usually with ups and downs. During your road to success, were there moments where you thought that you are going to fail and this whole thing will not take off?
There are ups and downs, there is no good without bad and vice versa. There have been plenty of hard times, but having a great team and a whole bunch of determination (together with some times even stupid self-confidence) have kept us going. Usually, time and money have been the most scarce resources that are making our days extra tough. In the early days, roughly 10 out of 10 people did not think that building a 2 500 € bicycle was a good idea.
What motivated you the most at the beginning of your journey when you just started with Amplifier Bikes?
All the founders are product people, technology-driven and have entrepreneurial mindsets. The thought about building a company and a brand and a factory etc was just so exiting along with the fact that we really also loved the product.
During challenging or hard times, what has helped you to keep your focus on the end goal?
Most probably, the fact that I really believe that we are doing good for many, we are honest and open, and all that we do is what we think really matters. Ampler is a great bunch of good people and they are always there to support when needed.
Could you please describe the situation or moment at the beginning of your journey with Ampler Bikes when you for the first time realized that you are into something that has great potential? (For example, it could be something that the potential customers said or something based on the feedback/product research
).
I believe the first moment like this was when our parents and grandparents were testing the first prototype and we saw the raw emotions and pure happiness that came from just taking a short test ride on the streets.
Every brand has a promise. A promise is a statement made by a company to its customers, stating what customers can expect from their product and service. What is Ampler Bike's promise to its customers?
We take care of our customers and stand behind our products. Ampler is always standing on your side, taking you further, 365 days a year.
What does the future hold for Ampler Bike? Where is Ampler Bike in 10 years? What is your grand vision?
To cover the whole world with Ampler Bikes and be the first choice urban commuting solution. We want to create the whole Ampler experience so good that it will be the very first thing you think about if you need to move from one place to another in an urban environment (and build A LOT of bikes).
The Young Entrepreneur of the Year award is given by Swedbank and the Estonian Chamber of Commerce and Industry to recognize active young entrepreneurs who have been particularly noted for their innovation and entrepreneurship. The previous winners have been Robin Saluoks from E-Agronom, Kristel Kruustük from Testilo, Markus Villig from Bolt and Indrek Ulst from Mooncascade.

Hero of the Week is a column focused on inspirational entrepreneurial people around us – their journeys, success stories and lessons learned from failures; goals, inspiration and everything in between. Get inspired and be the Hero of your own life!
Articles you might also like: