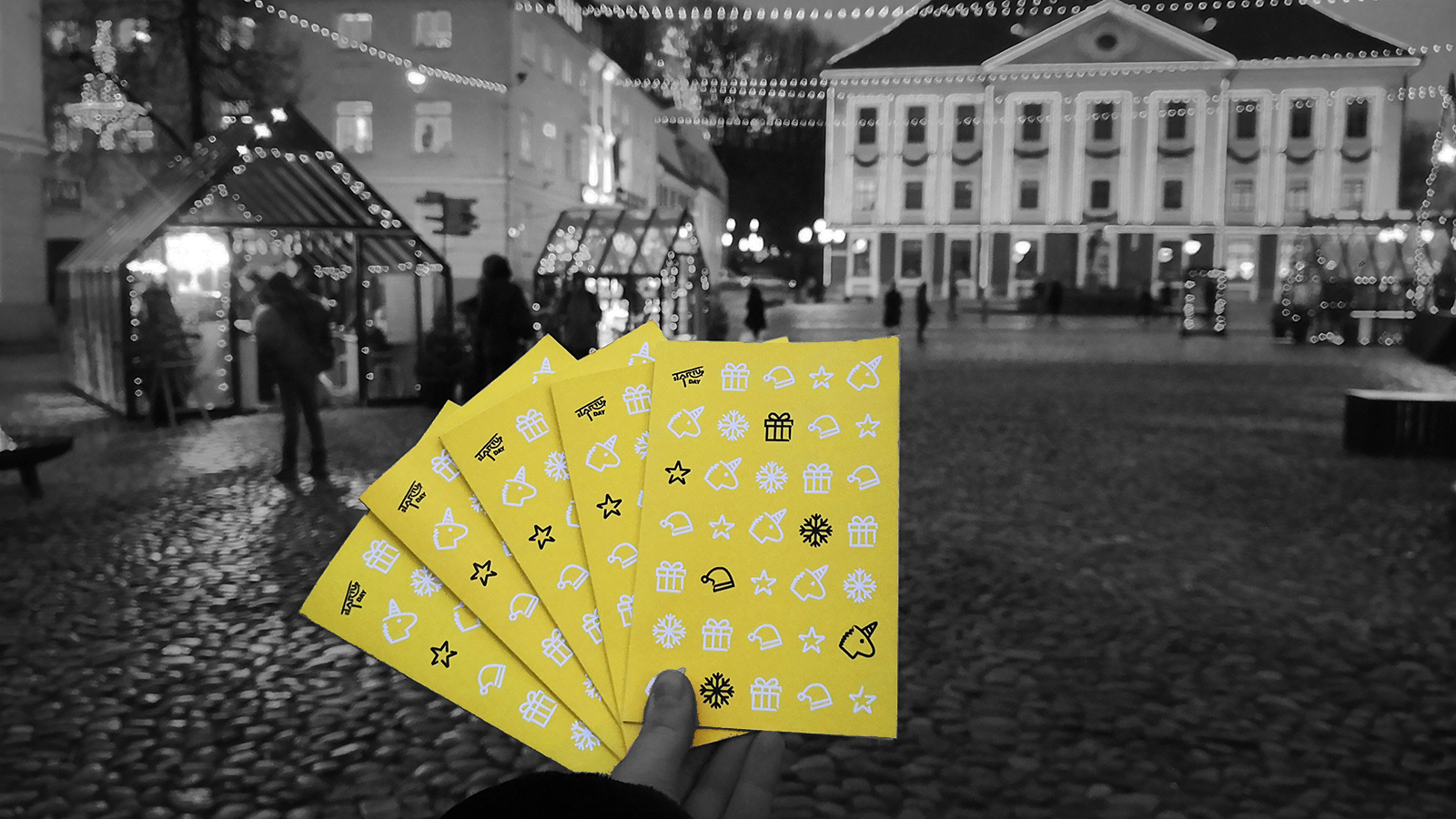 The best gift ideas from Estonian startups
Ho. Ho. Ho. What are the similarities between Christmas and sTARTUp Day? Both are getting closer and closer and bring a lot of excitement. As Christmas is only 10 days away, some of you may feel a little overwhelmed about what to give to your family, friends, colleagues or even the youngest family members.
Don't worry, we've got your back!

We have put together a list of the coolest Estonian startups' products and services. The good thing with startups is that they often have the craziest origin stories you can tell when handing over the gift. Also, it is a great way to support local entrepreneurs. So make yourself a cup of tea, grab some gingerbread and pick out the most extraordinary gifts for friends and family.
Who doesn't love to pick fresh basil to make your salad extra delicious or add fresh rosemary and thyme to your exquisite roasted lamb? But having a garden can be quite tricky when living in a city. And well...in winter, the temperature may drop under -20 degrees in Estonia, so that's another hurdle. Click & Grow builds self-growing indoor gardens that bridge the gap between modern life and nature. The smart garden is perfect for people who are super busy, as it has automated watering, light and nutrients. You can grow herbs, flowers and even mini tomatoes!


We all have that one friend who is always whining about going to the gym and eating healthy. Fitlap is a platform that provides you with a personal nutrition plan and simple workout you can easily do at home. In addition, you can follow your progress and create a shopping list to get all the healthy stuff you need.
Taking out the trash and sorting biowaste can be annoying and unpleasant for some. Or maybe you just don't have the possibility to do that. Wastefox makes bioboxes that turn biowaste into fertilizer in just a few weeks. A useful gift that helps to save the environment and makes everyday life easier!


Do you know someone whose car is always muddy and dirty? Give them an UpSteam gift card! UpSteam is a mobile car wash that comes right at the doorstep and makes cars shine wherever you want. It is also eco-friendly, as they use biodegradable substances and over 10 times less water than the regular car washes.
From time to time, we all like to be a bit fancier and drink cocktails or smoothies with a straw. But as the environmental consciousness has increased, many of us have ditched the plastic straws. Suckõrs produces reusable and biodegradable drinking straws from reed that grows on the shores of Estonia. You can wash them in the dishwasher or use a special straw brush. Also, they look really rustic and cool!

Did you already see the post about sTARTUp Day team's festival uniform? This year we collaborated with k u u l design – a unisex clothing brand that creates high-quality, minimalistic and boundary-pushing designs. The perfect gift for someone who admires comfy statement pieces!


How to make learning more playful? Jutupliiats is a startup that makes interactive books and pens that make learning numbers and words more entertaining. You can make an order according to the child's age and you will be sent an educational book every two months. It is the perfect combination of a paper book and a digital device.


If your loved one worships the principle that less is more and adores timeless accessories – Lentsius Design is your answer! Behind the scenes of Lentsius Design you will find daughter and father who create Scandinavian chic pieces. They are head over heels for new materials, shapes, sustainability and incorporating technologies. And all the products are hand made in Estonia!

In addition to startups, there are also so many awesome student companies in Estonia. Usually, they start by thinking about their own problems and how they could solve them. The four boys at KIFT were annoyed by bulky wallets, so of course – they started to create a wallet that meets their own needs! Their main material is oak wood, which makes the wallets natural and robust, but also elegant and lightweight. And the design is just super sleek and on point! By the way, the adjective "kihvt" means in Estonian cool, fun and stylish.

Looking for a gift for a travelholic? Bold Tuesday's mission is to keep that travel spark alive. You can get cool shirts and tote bags with brilliant texts on them. And of course, travel maps! Maps that you can color or peel off the countries you've visited and many more. In fact, if you want every day to be a holiday and celebrate the small things in life, check out their 2020 calendar. Yep, we know, so much cool stuff can make you indecisive. But don't worry, they also have e-gift cards!
And if you want to see more of your friends and family at sTARTUp Day 2020, why not get them a
ticket
for Christmas! It's surely one of the most educational, inspiring and high-ROI gifts you can give to someone.
If you would like to put your purchased ticket under the Christmas tree, let us know via
Facebook message
,
Instagram DM
or
info@startupday.ee
- and we will send you a nicely designed ticket via snail mail! If you're in Tartu, you can also collect it from our office (Raekoja plats 16).
----
sTARTUp Day is organized by the University of Tartu, Tartu city, .Contriber, Tartu Science Park, Tartu Centre of Creative Industries, Tartu Biotechnology Park, Tartu Business Advisory Services, Ole Rohkem, and Swedbank.


sTARTUp Day is sponsored by the European Regional Development Fund, Enterprise Estonia (EAS), Visit Estonia and Startup Estonia.
Articles you might also like: