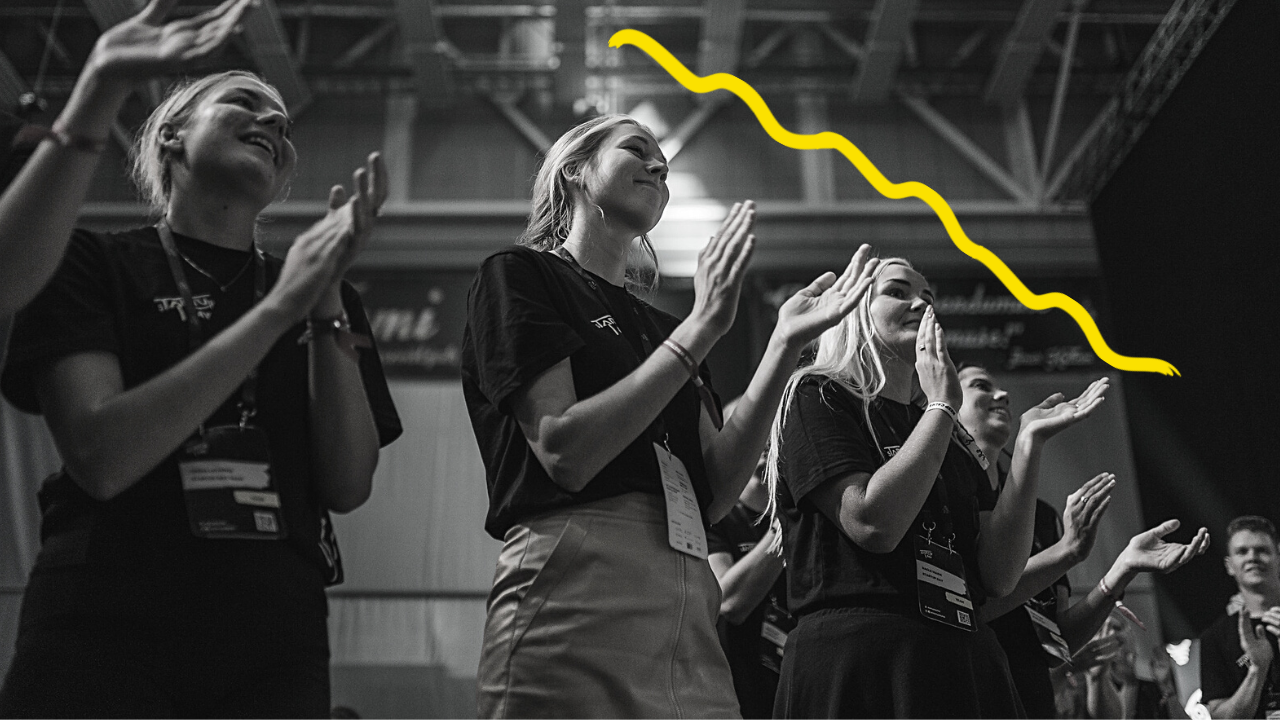 Our most popular interviews from 2022
Here are the TOP 10 most popular interviews published on the sTARTUp Day blog in 2022 – in random order. Revisit these inspiring conversations with founders, investors and other startup ecosystem members.

Catching Up with Cihat Kahraman from VSight One Year After Winning sTARTUp Pitching 2021
"The problems will always be here, so it's all about how fast you react and adapt to the new environment and, in some cases, how long you can hold your breath. There will always be something that's not working. But also, the hard times are where we grow and become better if we survive."
(Read the interview and watch Cihat speak at sTARTUp Day 2022.)
Marcel Gasser: "It's impossible to get to know who you truly are without meditation."
"How you communicate determines how effective or productive you are. I would say that 75% of our tasks or interactions with other people are related to miscommunication, misalignment of expectations, values, and trust. So instead of productivity, it is about how to communicate effectively, internally and externally."
(Read the interview and watch Marcel talk at sTARTUp Day 2022)
Avely Marjapuu and Toomas Häide from Naine.fit: Success starts with baby steps, both in business and fitness
"Becoming an entrepreneur overnight and going all-in with your savings is one way to do it, but there are far better ways. For example, you could start bringing your idea to life while still working full time. We got lucky with our decision; it was a bold one – but not everyone is lucky all the time."
(Read the interview and watch Avely and Toomas talk at sTARTUp Day 2022.)
Gleb Maltsev on The Art and Science of Pitching in Times of Uncertainty
"Dating is not a perfect analogy [for pitching], yet it's a useful one. For example, if you don't open up to some extent and show vulnerability, it's hard to build the initial trust and get to the next meeting. But that doesn't mean you must reveal every dirty laundry item on your list. It needs intrigue, momentum, and a sense of adventure—not unlike the art of Jackson Pollock."
(Read the interview.)
Marii Ingriin Saaremäe on bringing back the good old Refresh conference in a whole new way
"Trust your team. They know you, and they know what they are doing. Together everything is possible. That is also the reason why we need these kinds of [tech] conferences – human connection and communities are more important now than ever."
(Read the interview. The product, UX design and front-end conference Refresh is taking place on 26-27 January 2023. Check out more details at https://refresh.rocks/)
Christoph Klink from Antler: Creating the right conditions for building great teams
"There are multiple ways of measuring success. Just looking at the valuation or market capitalization is definitely not enough. However, obviously, it is one of the metrics that we need to look after as investors. Apart from that, we look at success in a way that is very individual to the founder and their journey. One of the first things, after we invest in a company, is to sit down with the founders and carve out what success will look like for that company."
(Read the
interview
and watch Christoph
talk
at sTARTUp Day 2022.)


Let's Meet Heidi Kakko and Martin Goroško – EstBAN Syndicate Lead Investors at sTARTUp Pitching
"You can look at it in two ways – first, in order to win a lottery, you have to buy a ticket e.g. participate in the pitching competition; second – startups have to be in a constant pitching mode. A pitching competition should not be something you will prepare specifically, but you have to be pitching-ready whenever there is a chance – whether on the large stage or explaining one-to-one while queuing for a beer."
(Read the interview.)
ESA expert Gertrud Talvik on the European space industry and becoming an astronaut
"The strengths of Estonian space companies are in Earth observation applications, cybersecurity, artificial intelligence applications, and e-governance applications. These strengths can be transmitted to secure satellite communications and data relay ‒ which is currently one of the next bigger concerns."
(Read the interview.)
Designer Liis Tiisvelt from iLLIMOR loves making sustainable apparel for startups
"Of course, if you're in a vibrant startup world yourself, you have a thousand things to take care of – growing your business, finding investors or sponsors, getting noticed with the right message. You may not even think about clothing, but it's actually a visual marketing tool that moves around and stands out when you wear it."

(Read the interview.)



Ilia Gogichaishvili on "The Road to NASDAQ New York"
"There is a record amount of money sitting on the sidelines waiting to be invested in new projects. To give you an idea, there is an estimated $590bn dry powder available to VC funds globally as of September 30, 2022, according to Pitchbook data. Companies with good ideas, solid teams, and strong plans are still getting funded, but now investors are paying more attention to the path and timeline to profitability, even in the early-stage world."
(Read the
interview
.)
Articles you might also like: