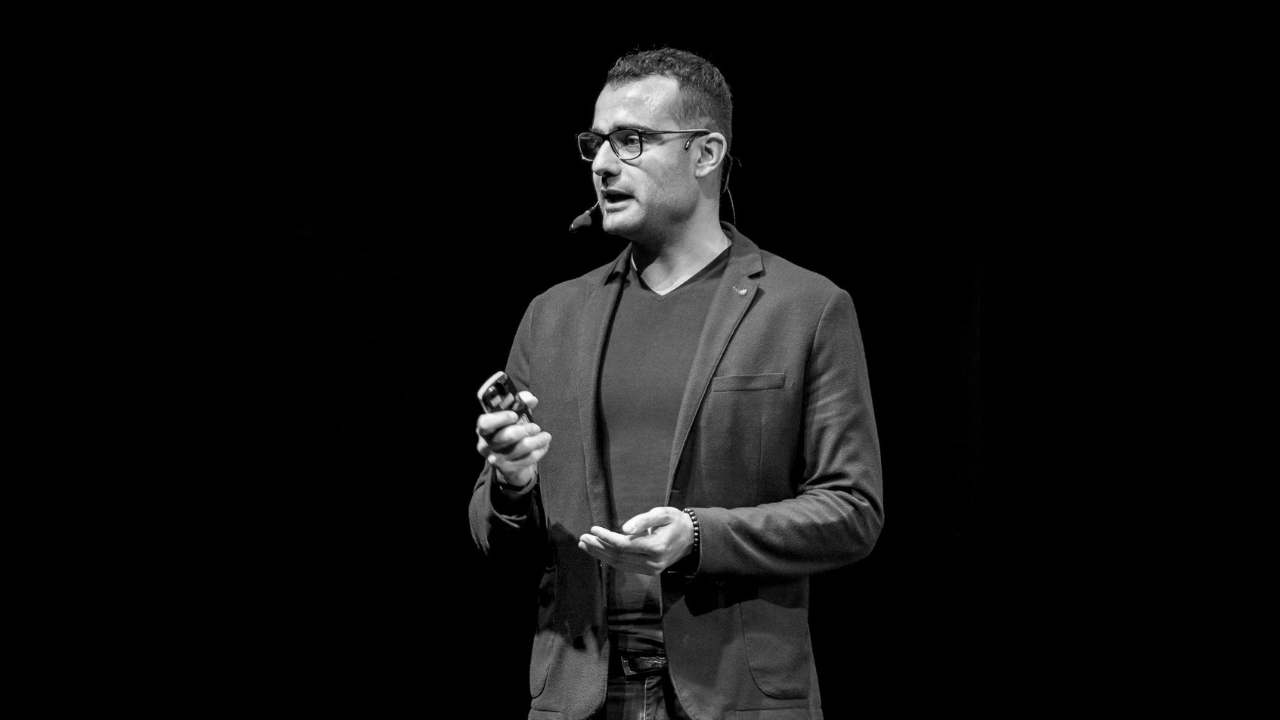 Catching Up with Cihat Kahraman from VSight One Year After Winning sTARTUp Pitching 2021
Cihat Kahraman is the Co-founder and CEO at VSight, a Remote Service and Collaboration platform with Augmented Reality, and the winner of the sTARTUp Pitching 2021 competition.
We caught up with Cihat one year after VSight's success at sTARTUp Day 2021 to learn about the team's challenges and successes since then, as well as Cihat's thoughts on navigating the current economic climate and some great tips for sTARTUp Pitching 2022 participants.
You will be stepping on the sTARTUp Day stage for the first time this August, as last year you pitched online because of travel restrictions. Still, you managed to wow everyone and win the sTARTUp Pitching competition. What did the trick?
I think VSight's success did the trick. We had all the pillars to be successful: a good team, good results, and a wonderful product. I was just amplifying a lot of these things in my pitch.
Also, I had done a lot of pitches and was prepared for many of the questions that could come from the audience. In 2019, we were part of the Startup Wise Guys SaaS acceleration program, where we worked on our pitches daily.
What did winning sD Pitching help you accomplish? Were there any benefits to participating besides the investment?
First, the timing was perfect for us. We were in the funding process, and it was a very good opportunity for us to get visibility and attract investments. We were initially planning to raise a smaller round, but after the sTARTUp Day, we ended up raising € 775k at the end of last year.
Also, the competition was very important for us in terms of marketing and PR. In the Baltics, wherever we go, we hear, "Oh, you guys are from sTARTUp Day last year" ‒ many people know us from there. As our team doubled its headcount since the festival, it was also very important for us to attract new talent ‒ to show what we were doing and how we were doing it.


What advice would you give to founders participating in sTARTUp Pitching 2022 or other similar contests?
First, rehearse a lot to get comfortable with your content. Also, get some real, harsh feedback from other people ‒ try to find someone who would actually improve you.
Three minutes is a very short time. You cannot say everything in three minutes, so it's a lot about focusing on your most powerful points and leaving the audience with some more questions.
Also, focus on the emotions rather than numbers ‒ what you are trying to deliver and which emotion you want to bring to the other side. Finally, be natural. I think these are the most important things ‒ there's not much else you can do.
What have been your team's most significant milestones and challenges since last August?
Doubling our headcount in a very short time was quite challenging and gave us the reason to restructure the company and how we work. Currently, we have 24 team members in Lithuania, Germany, and Turkey.
Because of COVID and the war, the market is changing very quickly, and we also have to adapt to the results of it. We have done a couple of market trials, for example, in the US, that we are currently assessing. We have closed around 45 new customers and acquired customers in five new countries, which is very important to us as we are trying to expand. Today, we have customers in 29 countries, with Germany as our most important market, followed by France, Austria, Denmark, the US, and Norway.
We have also finished and are about to roll out a new product called VSight Workflow. Our core product still is VSight Remote for Augmented Reality remote help and maintenance. However, field workers sometimes also need step-by-step instructions on how to do a specific procedure, and it is difficult for them to handle these instructions on paper while doing the actual task. Our workflow application will help field workers to do those procedures with augmented reality step-by-step instructions. It will allow enterprises to build a digital knowledge base for their training and future reference.
There are currently dark clouds hanging over the economy. How does it affect you, your clients, or investors?
It affects every person, so first of all, you have to deal with your own psychology. After that, you have to manage the psychology of the team and boost their motivation. At VSight, we are trying to be very open and transparent about the steps that we are taking and what is going on.
On the clients' side, sales cycles have been a bit longer because some of our customers have had to deal with much more basic requirements, like transportation or lack of some very important materials for their businesses. But the good thing is everything is being solved and the world is adapting.
On the investors' side, we had a lot of investment requests, and from the beginning, we tried to be very careful about picking our investors.
Right now, we are seeing the benefits of it ‒ we are very happy with our current investors Startup Wise Guys, EstBAN, and .Cocoon Ventures. They are very supportive, and we can ask them for any kind of help, so we are very lucky on the investment side.
It's great to hear you are reassured about our adaptability to crises, which, as you said, will always be part of our life.
The problems will always be here, so it's all about how fast you react and adapt to the new environment and, in some cases, how long you can hold your breath. There will always be something that's not working. But also, the hard times are where we grow and become better if we survive.
As to the startup ecosystem in general, then most probably, it will be harsher in the coming year because of the economy. But I think that with every challenge comes an opportunity. And we, as startups, are very good at solving those kinds of challenges.
Where do you see VSight in 5 years?
I don't want to use the buzzword that everyone is using right now, but I think VSight will be the pioneer of the industrial metaverse. The convergence between IoT, machine data, and extended reality will have a huge impact on industrial productivity, and I think VSight will be the key solution in that productivity boost.
We are already crushing all the limits of human possibility. For example, there is nothing to stop a person from transferring their knowledge to someone in another part of the world, or even in very harsh environments or a war zone. We will help many enterprises cope with various problems and build a better, more efficient, and greener world. After all, fewer site visits by car and plane will also mean a smaller carbon footprint and allow people to focus on more important problems than commuting. So that's our duty and our mission to solve.

How many companies currently realize the opportunities in augmented reality? Who are the frontrunners?
When talking about enterprises we can see that the result is already there ‒ the productivity boost for the companies is already proven. It is not a pill that will solve all problems, rather it's about investing in the technology, doing small trials, and about the mindset. And here, the pandemic caused a huge shift, especially among C-level managers who became convinced that digitalization is not a nice to have but a must to survive.
You cannot risk being conservative. So we see more and more companies willing to adopt digitalization and new technologies.
But it is also about company culture and about how you structure your field service
or select your employees. It doesn't happen with a click. In my opinion, companies investing in this technology will benefit more and more from it, and it will bring more results to their KPIs. As to the sectors, manufacturing is still the winner, although I believe that the automotive industry will see the importance of being more digital.
Cihat Kahraman will participate in the panel discussion "Lessons From Pitching Winners" on Day 2 of the sTARTUp Day 2022 festival on 26 August.
Applications to sTARTUp Pitching 2022 with a prize pool of over €350k are open until 31 July 2022.
Articles you might also like: