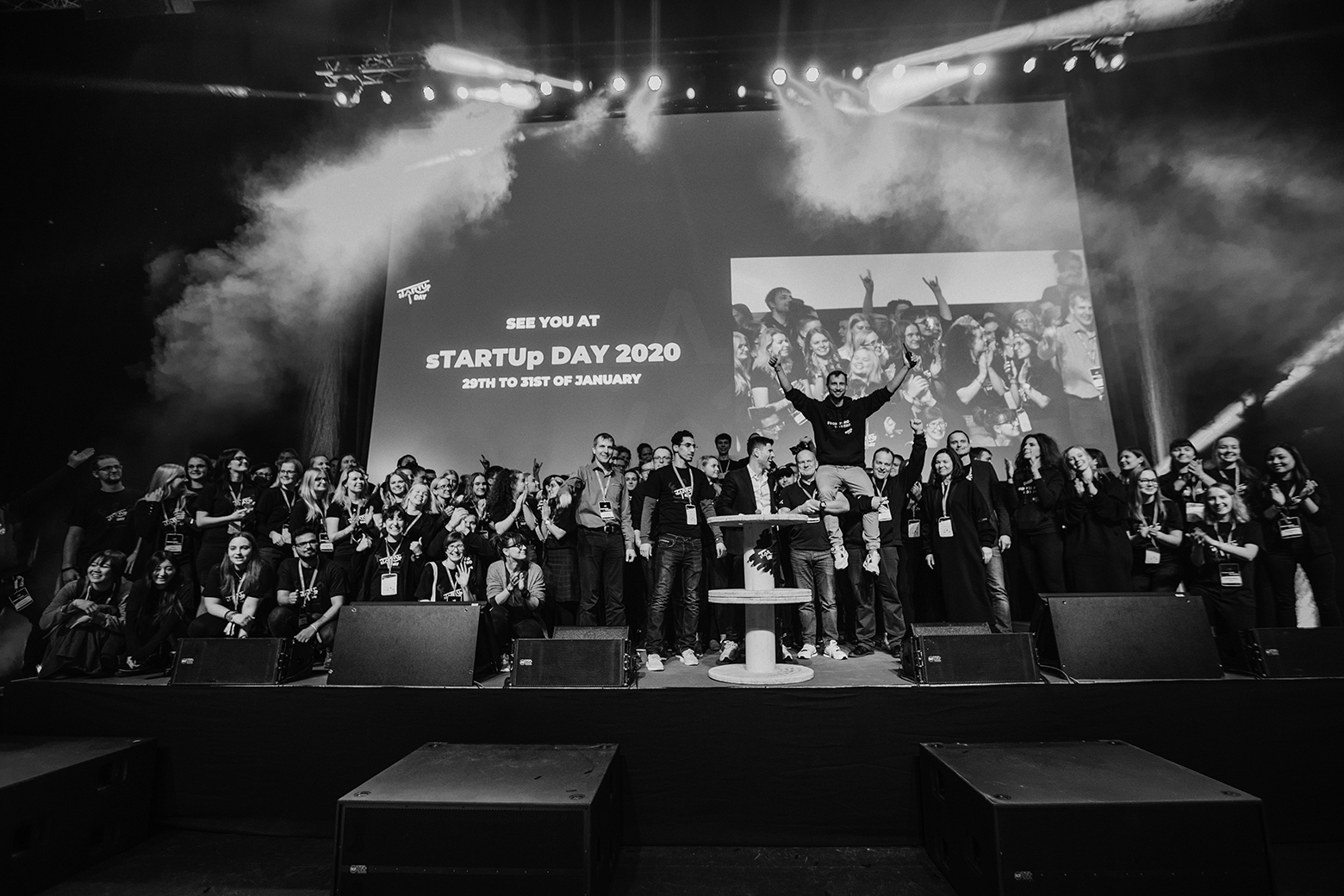 Must-Attend Startup and Business Events in the Region
There is an abundance of startup and business events popping up all across Europe throughout the year. Choosing which ones to attend might prove to be a challenging task. We have put together a list of our top 15 must-attend events for startups, investors and potential clients based on their speakers, and events as well as the best pitching, networking and growth opportunities.
August 29-30, 2019 in Turku, Finland
Shift puts on an intensive tech programme in a unique venue. The two day festival attracts around 3000 attendees with their keynotes, workshops, matchmaking, side events and surprises focusing on technology and shaping a better future.


September 14-15, 2019 in Kyiv, Ukraine
Organised in the Lift99 Hub in Kyiv, Startup Live offers mentorships and encouragement to accelerate startups. Their 36-54 hour acceleration programme consists of a business model introduction, mentoring, pitch training and forming a network for a lifetime.
September 27-29, 2019 in Lviv, Ukraine
IT Arena is an intensive three day tech conference that unites tech from all over the world and catalyses growth in the business sector. Professionals share their expertise about the conference's four tracks: business, product, technology and startup.
October 9-10, 2019 in Helsinki, Finland
For over 10 years, Nordic Business Forum organises annual business conferences focused on creating better leadership. Through a diverse combination of a unique atmosphere and exceptional people, the event aims to take attendees' leadership skills and business to the next level.
October 15, 2019 in Moscow, Russia
Offering insights from startup rockstars, pitches from the most interesting startups and dozens of meetings, GoTech Arena is a one day business and tech forum for startups to find their future investors.
October 17-18, 2019 in Stockholm, Sweden
Arctic15 is a matchmaking event, prioritising helping people make deals through networking and 20-minute meetings between startups, investors, corporates, media and influencers. Focusing on deunicornization, entrepreneurship, action, participation, honesty, quality and equality, Arctic 15's core lies in their one-on-one meeting is Deal Rooms, where participants can gather under one roof.
November 14-15, 2019 in Riga, Latvia
This exclusive event discusses key trends in technology, the startup ecosystem, policymaking and modern lifestyles. The Digital Freedom Festival is centred around making the world a better place and challenging the status quo through technology.
November 21-22, 2019 in Helsinki, Finland
Slush is a not-for-profit student-driven start-up event that celebrates entrepreneurship. Events run all around the world in Europe, Asia and the United States, with the biggest one organised annually in Helsinki and attracting 25 000 people, including over 4000 startups.
January 29-31, 2020 in Tartu, Estonia

As the biggest startup festival in the Baltics, sTARTUp Day brings together over 4000 startup-minded people from all over the world. The event themes centre around the slogan "Zero to Hero" with programmes, seminars, talks, side events and afterparties running throughout the three day festival designed to lead, inspire and connect a new generation of entrepreneurs.
February 20-21, 2020 in Riga, Latvia
TechChill is an event organised for the startup community by the community itself. Having grown from a tech conference to a celebration of Baltic startups, TechChill heats up the cold winter by empowering the startup ecosystem.
Spring (March) 2020 in Warsaw, Poland
Having once been a startup themselves, Wolves Summit aims to build relationships within the startup ecosystem. They have designed a networking formula that matches participants to reduce the time and effort required to find relevant connections. In addition to pitching, panels, keynotes and parties, Wolves Summit lets participant pack their calendars with 1:1 meetings to maximise networking opportunities.
May 28-29, 2020 in Tallinn, Estonia
This gathering is aimed towards people serious about startups, investing and the future of governance. Latitude59 has found its place somewhere between being a cosy festival and a formal business conference. It's small by design, but packed with talks, pitches, events and discussions.
May 13-14, 2020 in Gdansk, Poland
InfoShare's mission is to enable people to share their experience and knowledge in a comfortable space. The event hosts speakers, workshops, meetings and effective networking – their Speed Dating format has an 80% success rate.
May 21-22, 2020 in Moscow, Russia
In an effort to form a new generation of entrepreneurs, Startup Village brings together startups, investors, major corporations, government officials and development institutions to work together and discuss upcoming tech trends.
May 28-29, 2020 in Vilnius, Lithuania
Every year Login digs deeper into innovations in the modern world and conveys their knowledge through their two days programme. In addition to innovation and tech, topics also include sustainability and wellness to tie together progress in the business sector with a sustainable future.
Articles you might also like: