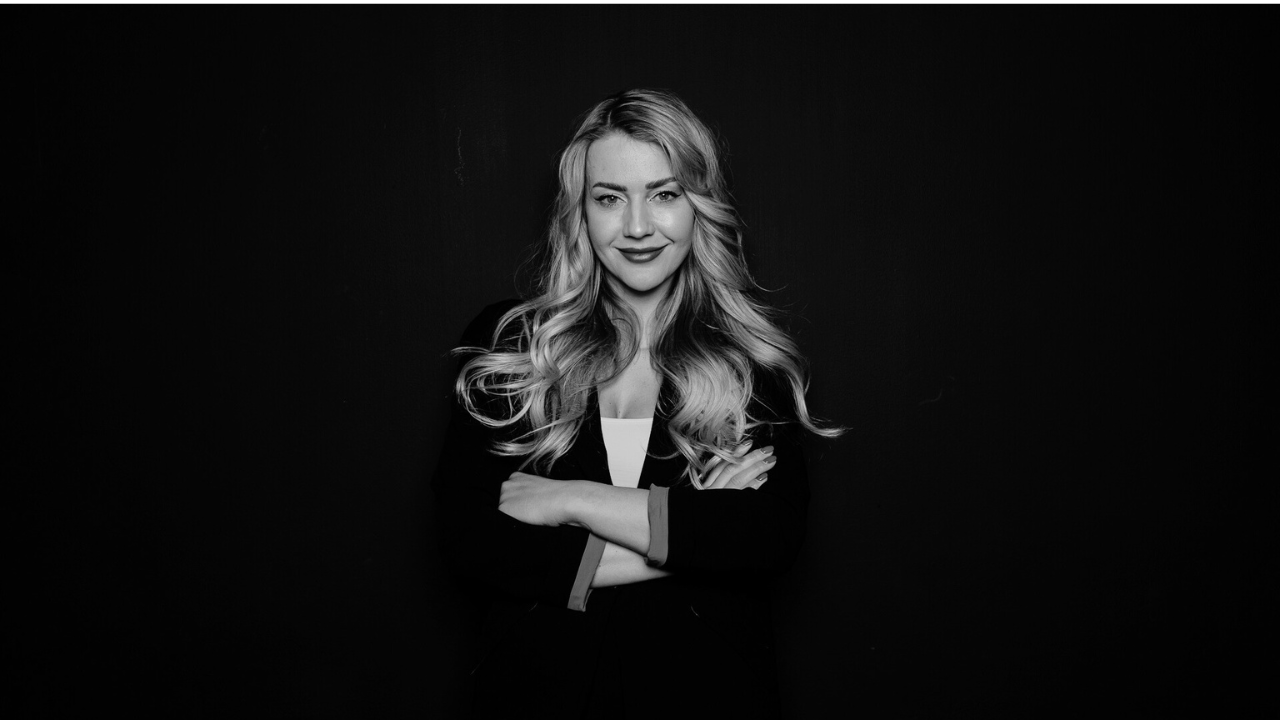 Kadi Saadlo from Hotelbuddy – A Hotelier Turned Into to a Startup Founder
Kadi Saadlo never dreamed of becoming a startup founder before the Covid-19 pandemic turned her personal and professional life upside down. Today, she is the CEO and Co-Founder of Hotelbuddy, a startup that helps hotels digitalize their guest journey. Despite the ups and downs of a founder's life, Kadi has never contemplated a return to the corporate world; instead, she seeks to encourage more women to join the startup world with the new podcast Baltic Boss Babes.
In 2020, Kadi had been working in the hotel industry for 15 years, at the time, as a manager of two city-center hotels in Tallinn. When Covid-19 arrived, the hospitality sector was hit hardest. "As a hotel manager, I had to fire 40% of the staff, which was emotionally very hard," she says.
The lockdown and travel restrictions also put a strain on her long-distance relationship. So when her partner relocated from Denmark to Latvia, Kadi decided to leave her job at the hotel and join her partner in Riga.
Shortly after quitting her job, Kadi received an invitation to join Hotelbuddy. "My co-founder had first introduced to me the idea of Hotelbuddy while I was still working in the hotel industry," she says. "Back then, I had promised to become Hotelbuddy's first client. Instead, I ended up joining the team."
Bringing the hotels into the 21st century
According to Kadi, hotels are known to lag 10-20 years behind other sectors, such as the airline industry, when it comes to digital innovation. "Airlines first introduced property management systems and online bookings; hotels followed suit a decade later. For flights, online check-in has become a norm. Now the time is ripe for the same shift to happen in the hotel industry over the next 3-5 years," she predicts.
At the same time, one of the biggest problems for hotels is hiring personnel, which forces them to look into possibilities of automating processes. Also, clients' expectations have changed – guests no longer wish to queue at a reception desk to fill out a stack of papers while they could do it online before arrival.
Kadi pitching Hotelbuddy at sTARTUp Pitching 2023 finals.
Hotelbuddy allows hotels to digitalize all parts of the guest journey, from online check-in to accessing their digital door key to ordering extra services and casting their Netflix to the room TV. The company's unique offer consists of a software and IoT solution – a chip that turns any door lock into a smart lock in under 15 minutes. The platform integrates with the hotel's property management system, allowing for easy setup.
Hotelbuddy's target group is independent hotels, which make up 64% of the European market. At the moment, their service is most appealing for hotels with 50+ rooms, but the team plans to expand their offer to smaller hotels and Airbnb hosts. Currently, Hotelbuddy has a team of 11. Their service is available in Estonia, Latvia, and Italy, with plans to expand to the next big European markets after completing their funding round.
From the pitching stage to a podcast host
Over the past two years, Kadi has become a seasoned pitcher at startup events. Just this March, Hotelbuddy was among the Top 5 teams at sTARTUp Pitching 2023 competition.
Kadi sees events like sTARTUp Day as a great opportunity to connect with fellow startuppers. For instance, at last year's TechChill, she first met with Aija Pope, CEO and Co-Founder of the Latvian startup TerraWaste. Since then, they have become good friends and, recently, co-hosts of the podcast Baltic Boss Babes, dedicated to honest conversations with female founders from the region.
"I've learned that life can be quite lonely when you start out in the startup world," Kadi shares. "For instance, I thought a lot of the challenges I faced were unique to me before I talked to Aija and found out that we both had the experiences."
Kadi and Aija, co-hosts of the podcast Baltic Boss Babes.
With Baltic Boss Babes, the women seek to empower female entrepreneurs one episode at a time. "While we often hear tales of success, our goal is to share the real, raw, unfiltered behind-the-scenes stories of female founders." They have already recorded the first five podcast episodes, which will soon be available for listening on major podcast platforms. For more info, check out their website https://www.balticbossbabes.com/
Articles you might also like: