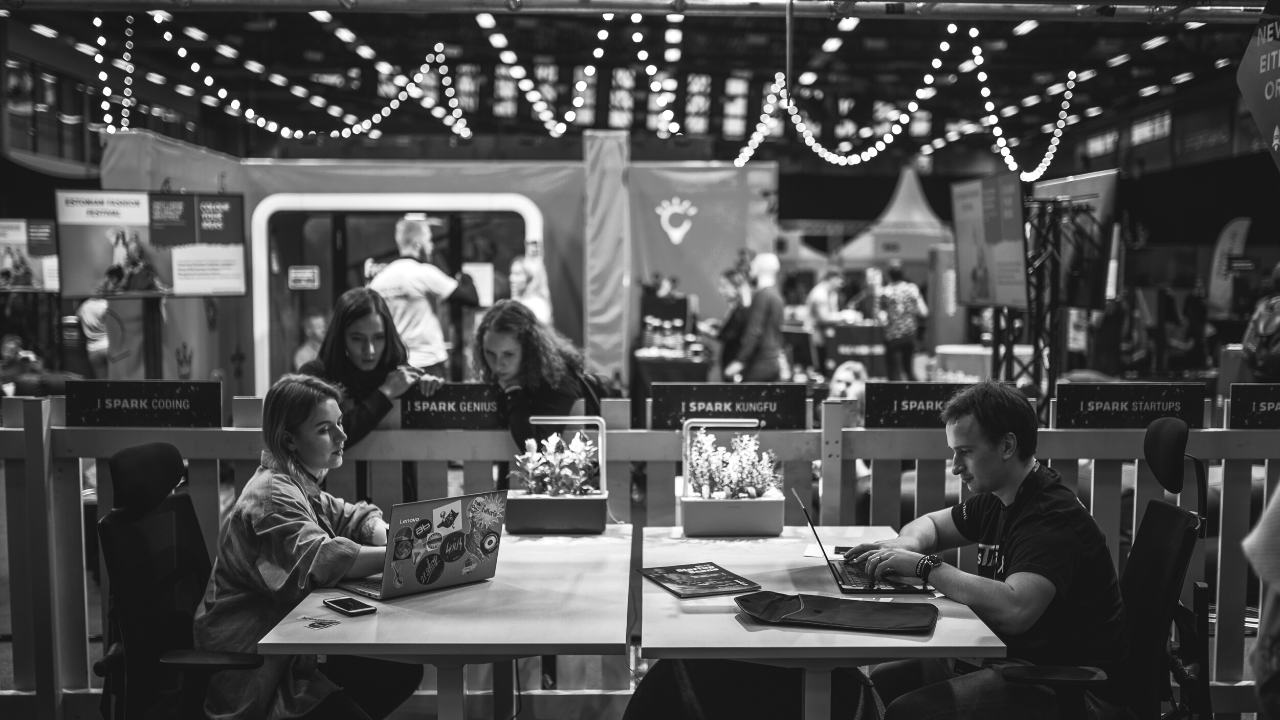 Looking at the future of work, and the impact of lockdown on entrepreneurs
The lockdown changed the working landscape for a huge percentage of workers, including startups and freelancers. For many, the typical office and workspace were shut for a long time. Although it was temporary, and we have started to see life open back up again, for a lot of people, it has opened their eyes as to whether the office is as necessary as it has traditionally been perceived.

This article was written by Anna Flockett, the Editor of Startups Magazine.


The new work experience
Businesses and their employees have managed this digital shift, arguably a lot better than they would have ever imagined. And now, a year on from lockdown 1.0, there are a few underlying questions for the industry to answer:
Will work-life ever return to the 'normal office environment' we knew before?
How will we work in the post-pandemic future?
And most importantly, how is COVID-19 reshaping our world – potentially, forever?
For many, as life has started again, it has brought more hybrid work – a combination of the remote and office setting. At the beginning of the first lockdown, working from home full-time was a brand new experience for many workers – even if you weren't used to the corporate office environment, most freelancers and startups used workspaces and shared offices. However, after the initial shock of the first lockdown, many entrepreneurs saw the benefits of this new style of working.
For entrepreneurs, the workspace will always be a massive and important part of their startup journey, and a lot of people are asking: will we be back at the office again, and will this be every day? What impact will a 'hybrid' way of working have long-term on how we communicate, connect and create? Will working from home be a great leveler in terms of gender equality and diversity? And what will work mean if our offices are virtual and we lose those day-to-day social interactions?
It is also important to highlight what happens to people who can't work from home. Some jobs depend on a steady flow of traffic into urban hubs. But can we learn from COVID-19 and build better safety nets for the most vulnerable workers?
For those of us who were or even still are lucky enough to be working from home, which, at the peak of the first lockdown was reported at 46%, have seen a huge change in their work experience. From commuting on average two hours a day, this is now the time we have back, something we may not want to give up in a post-COVID world.
This is why a hybrid model is an option, to be able to retain some of this spare time and initiate a balance in efficiencies gained by remote working while providing the social aspect and creative innovation aspect of office work.
Without the everyday commuters, a lot of small independent businesses have suffered, with a knock-on effect of loss of business, including transportation, food and beverage, cleaning and maintenance. Reports have shown that some jobs are at risk of disappearing altogether. It is important that we create a social safety net and invest in ways to further our skills and increase access to education and training for vulnerable workers.
Plus, if the future is digital and we start to embrace that, how do we make sure that areas of the global population aren't left behind? "We all know that work will never be the same, even if we don't yet know how it will be different," said Slack Co-founder and CEO
Stewart Butterfield
.
This sudden shift has provided arguably a once-in-a-generation opportunity to redesign the work landscape and reimagine how we run our businesses after what has been the largest remote working experiment in history.
It has brought about a huge shift in culture that many would say was already overdue. If we can get ourselves out of that traditional small-minded mindset of the outdated 9-to-5, office-centric work, there's an opportunity to retain the best parts of office culture, while freeing ourselves from bad habits and inefficient processes.
There has been a responsibility put on leaders, who want things to start improving and to speed up the economic recovery process. From the employee's side, this shift has been massive and led to decisions and new job opportunities that people did not realize were there.
As an entrepreneur, many people are making big decisions and choices about their path for the future – where they want to be located, creating their own flexibility, and a work-life balance that is better for mental health. A lot of people in the industry talk about how people are most creative in times like this.
Gender equality
Finally, an interesting question is whether the pandemic and lockdown will mean the world takes gender equality a little more seriously?
Unfortunately, the stats have shown that in the business world, when it comes to furlough and people losing out, women are suffering more than men. But why is this? When the pandemic hit, they were more likely than men to lose their jobs. One study showed 1.8 times more likely.
However, in the startup and freelance world, the number of female founders starting out is continuously increasing, perhaps not at the pace we would like, but definitely moving in the right direction. Additionally, there are also a lot more initiatives for female founders to receive more funding, another area that, although improving, needs more work.
This is talking about people's jobs, careers, and businesses, but in general, the amount of work in people's lives has increased. Cooking, cleaning, childcare, and educating are just some jobs that people have suddenly had to add to their daily activities.
While this is not just women who take on these responsibilities, studies have shown that before the pandemic, it was women who took the lion's share of this burden. This unpaid work that women are now facing is an added barrier to them reaching their potential in business. Hopefully, this experience can be an eye-opener for all genders that no domestic job or chore is limited to a set gender. It is all about supporting each other in business and lending a helping hand at home when we can.
Startups Magazine – one of our partners – is helping tech startups connect the dots on their entrepreneurial journeys. To read more about businesses making their way through a pandemic and more advice visit Startups Magazine.
Articles you might also like: