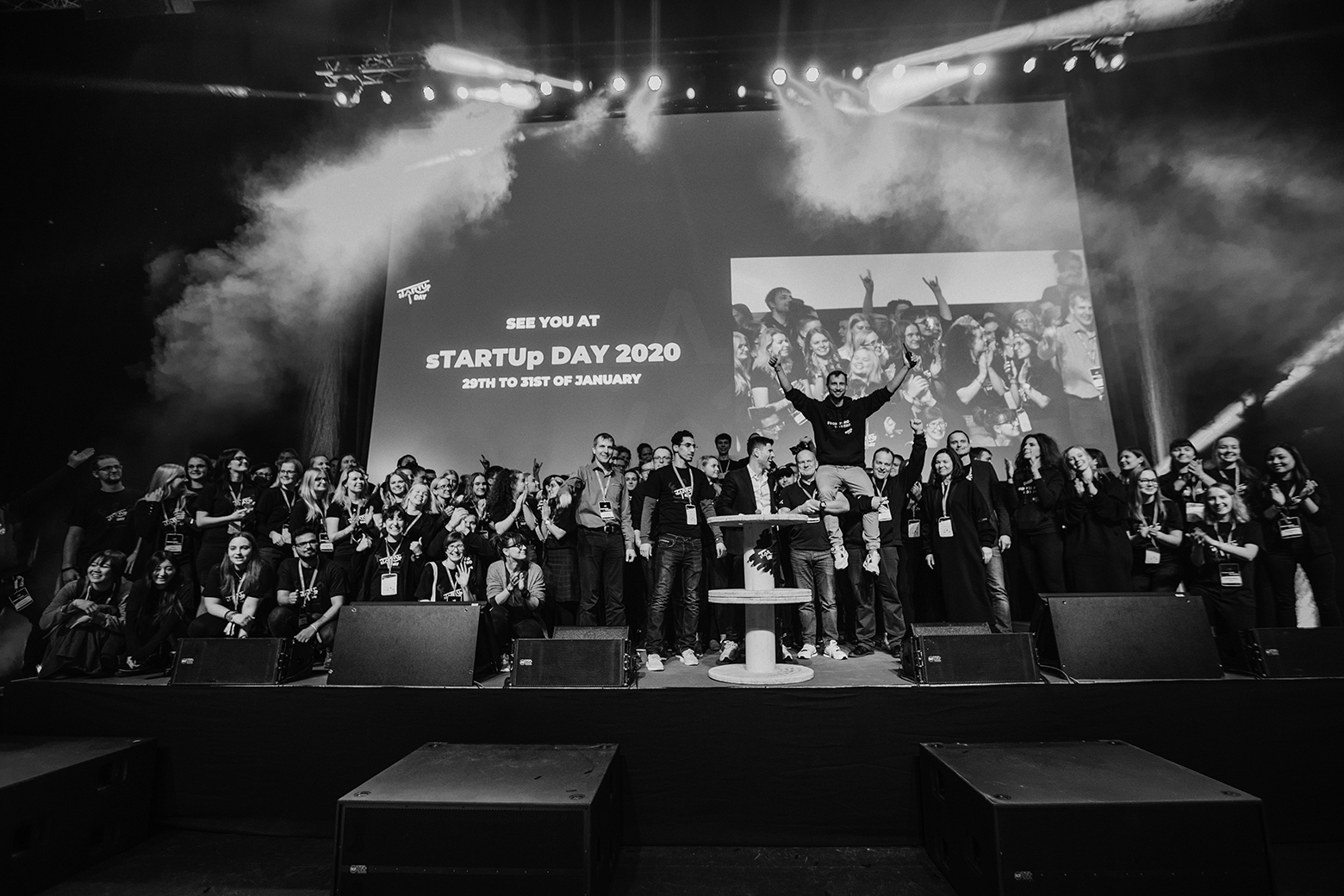 Students
Bringing together startup-minded people from all over the world and all walks of life, sTARTUp Day is the perfect place to get inspired by world-class speakers, network, take part in workshops and of course, attend our legendary parties!
Ϟ

Get your student ticket
We know that a student's wallet might get a little bit tight and we don't want you to miss out on all of the opportunities waiting for you at sTARTUp Day. That's why we've launched a limited amount of 49€ student tickets.
Ϟ

Become a volunteer
sTARTUp Day wouldn't be the same without the numerous volunteers who have helped us over the years. Last year we had nearly 150 volunteers helping us and we're so grateful to each of them. Join us to help us organize the biggest and the most awesome business festival in the Baltics.