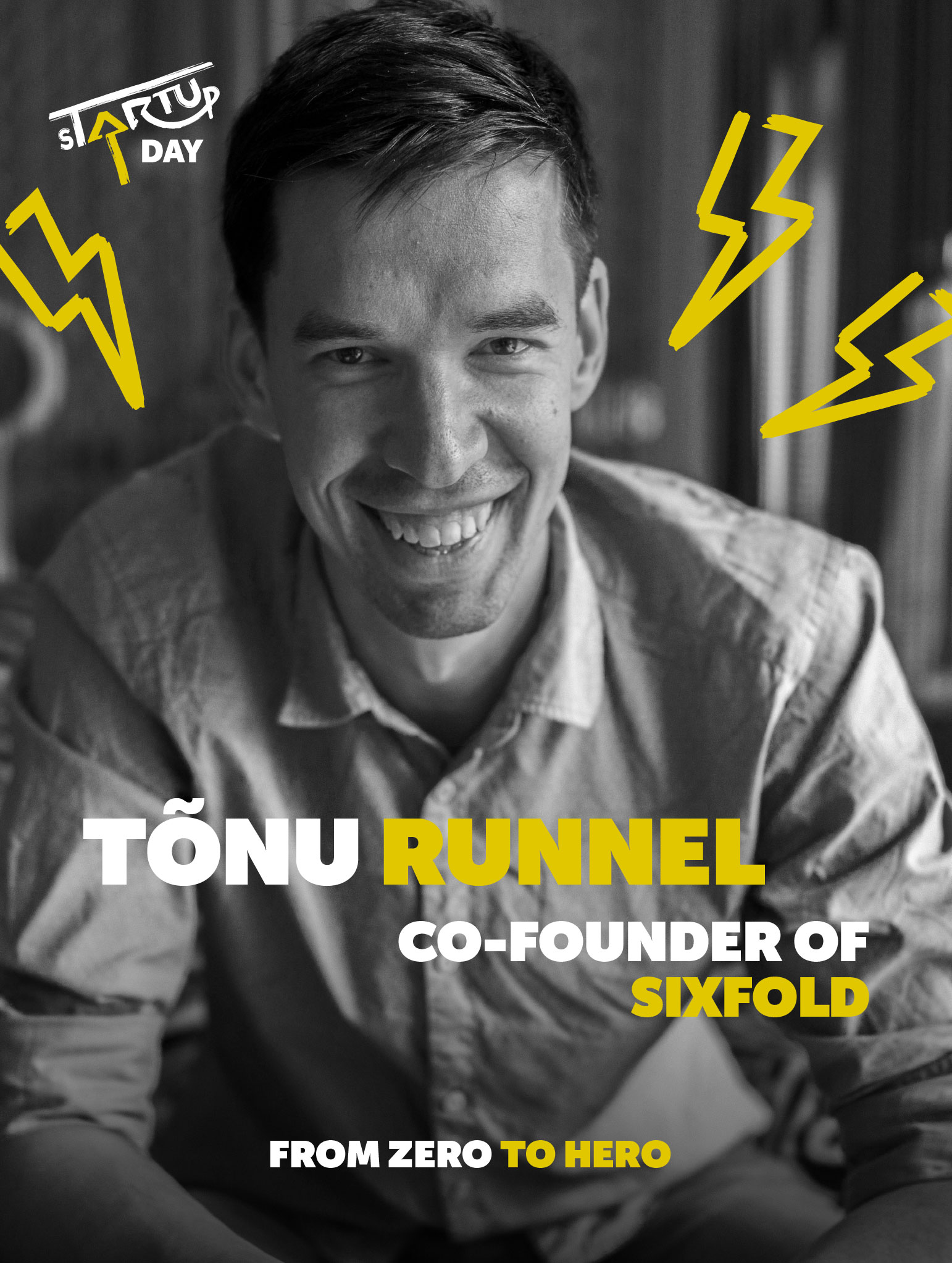 Tõnu Runnel, Co-Founder of Sixfold: "Be Ready to Let Go of the Status Quo No Matter What the Question Is."
Tõnu Runnel is a true multi-talent – he is an entrepreneur, a designer, and a photographer.
Tõnu is the co-founder of a design agency Fraktal, a website building tool Voog and a logistics platform Sixfold, which he is currently working on. The goal of Sixfold is to help big manufacturers of the world to radically rearrange and optimize one of their main operations – transport of the goods. "We inform the whole supply chain when will the goods be loaded and when will they arrive. Our goal is to become the largest real-time logistics data platform in the world," he says.
We had chat with Tõnu about his company Sixfold, what really inspires him and which are the biggest challenges of being an entrepreneur.


How did you start with Sixfold? Was it rather easy or difficult? What were the main obstacles? And what were the joys and victories?
We have had a long and a complicated journey from starting Palleter and closing it up until founding Sixfold. We have learned step by step, what in logistics can't be reformed with real-time data and technology. But through this, we established a good contact with the field's greatest minds. Together with them, we created a more efficient way which is now effective and practically used amongst our clients.
Never get stuck in dogmas, be ready to let go of the status quo no matter what the question is.


What kind of environment is motivating and inspirational for you? How much does the external environment affect your productivity?
I'm that lucky person who is able to thrive in every work environment and not to be disturbed by café noises or hustle on the train. That being said – when you're already getting an office for yourself, it has to be wide, cozy, bright and stylish. Boring Euro-renovated office dumps kill the fun and make working suck.


What are your three truths?
In my world, these kinds of things don't exist. Nevertheless – we did write down our company's simple and easy values, figured out as a team in Sixfold – team over ego, take responsibility for your own field and make decisions based on facts, not legends or wishful thinking. Never get stuck in dogmas, be ready to let go of the status quo no matter what the question is.
What are the main challenges for you as an entrepreneur?
Finding the right people, motivating them and making them perfectly work together. If you can do that, funding, clients and everything else will come naturally.


I am inspired by…
Everyday life. Besides my job, I'm also a photographer and I take pictures of daily life, everlasting every day, and people in their natural habitat.


What makes you excited about the future?
All of the people who we will bring in our team during the upcoming years and with whom we will reform the world's logistics. It's an adventure!
Tõnu Runnel will step on the stage at sTARTUp Day 2019 to share the story about the failed startup Palleter and closing the startup down with a loud bang.
Hero of the Week is a column focused on inspirational entrepreneurial people around us – their journeys, success stories and lessons learned from failures; goals, inspiration and everything in between. Get inspired and be the Hero of your own life!
Articles you might also like: