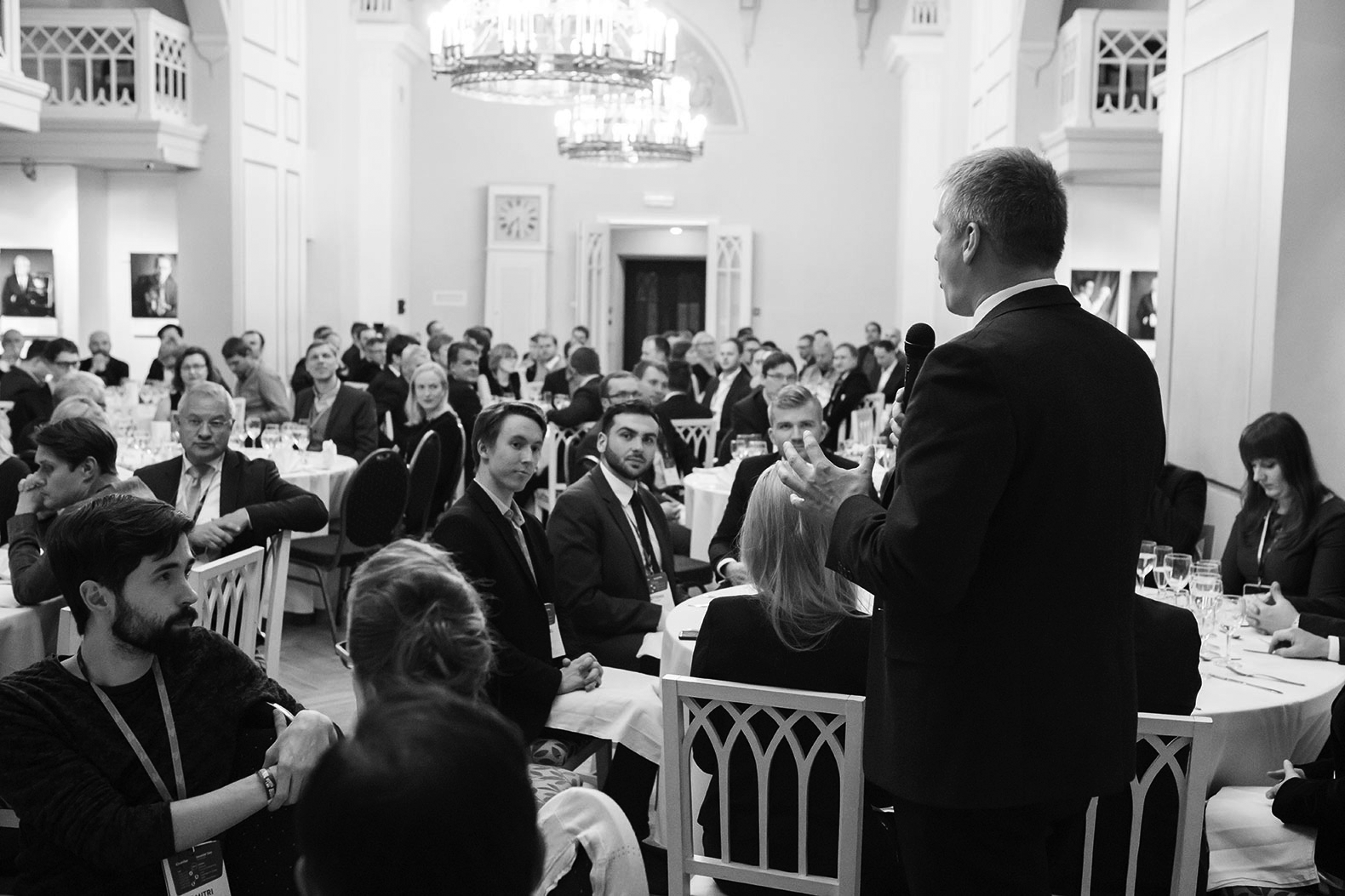 Time To Have an Open Conversation About Investing And the Role of Executives in Corporate Innovation
On January 23 at business festival sTARTUp Day a lot of side events happening, biggest of them are
Investor day
for investors and
Executive Day
for executives. Both of these events have an inspiring stage program, they give an opportunity to network and share experiences with field's key persons, and to get an early access to matchmaking app and area, which gives an opportunity to schedule meetings with startups you're interested in before other visitors.
The focus topic of Investor Day is how to pick teams and ideas in which to invest. All the investors are welcome to participate, no matter how much experience does one have or how big is one's investment portfolio.
Speakers of Investor Day:
Roger Dickey, founder of Gigster, who will share his experiences in investing and strategies on choosing startups to invest in.
Noa Matz, founder of TeamDiligent and a social psychologist, who speaks about founder psychology and teamwork analysis.

Executive Day's program focuses on digital changes and using innovative leadership solutions. This is an opportunity to get new viewpoints from the leaders of the field on raising productivity, developing new products and services and making all of this a part of growth. Experiences from international manufacturing companies and also from innovative high-technology companies are shared at the event.
Speakers of Executive Day:
Kuldar Väärsi, CEO of Milrem Robotics
Alois Krtil, CEO of IKS Hamburgi
Mirco Lange, digital transformation executive of EDEKA North
Robert Kitt, CEO of Swedbank Estonia
Mihkel Tammo, Managing director of Estanc
Triin Kõrgmaa, CEO of Salvest
Both days will end with a VIP dinner together with all participants of Investor and Executive Day.
To take part in these events, you are required to purchase a ticket for Investor Day or Executive Day. This ticket includes all the perks of other types of tickets as well. Throughout the festival, ticketholders can access the VIP area of the festival as well as to VIP side events. Executive Day's ticket will not give provide you an entrance to Investor Day and vice versa. Get your tickets
HERE
.
Articles you might also like: