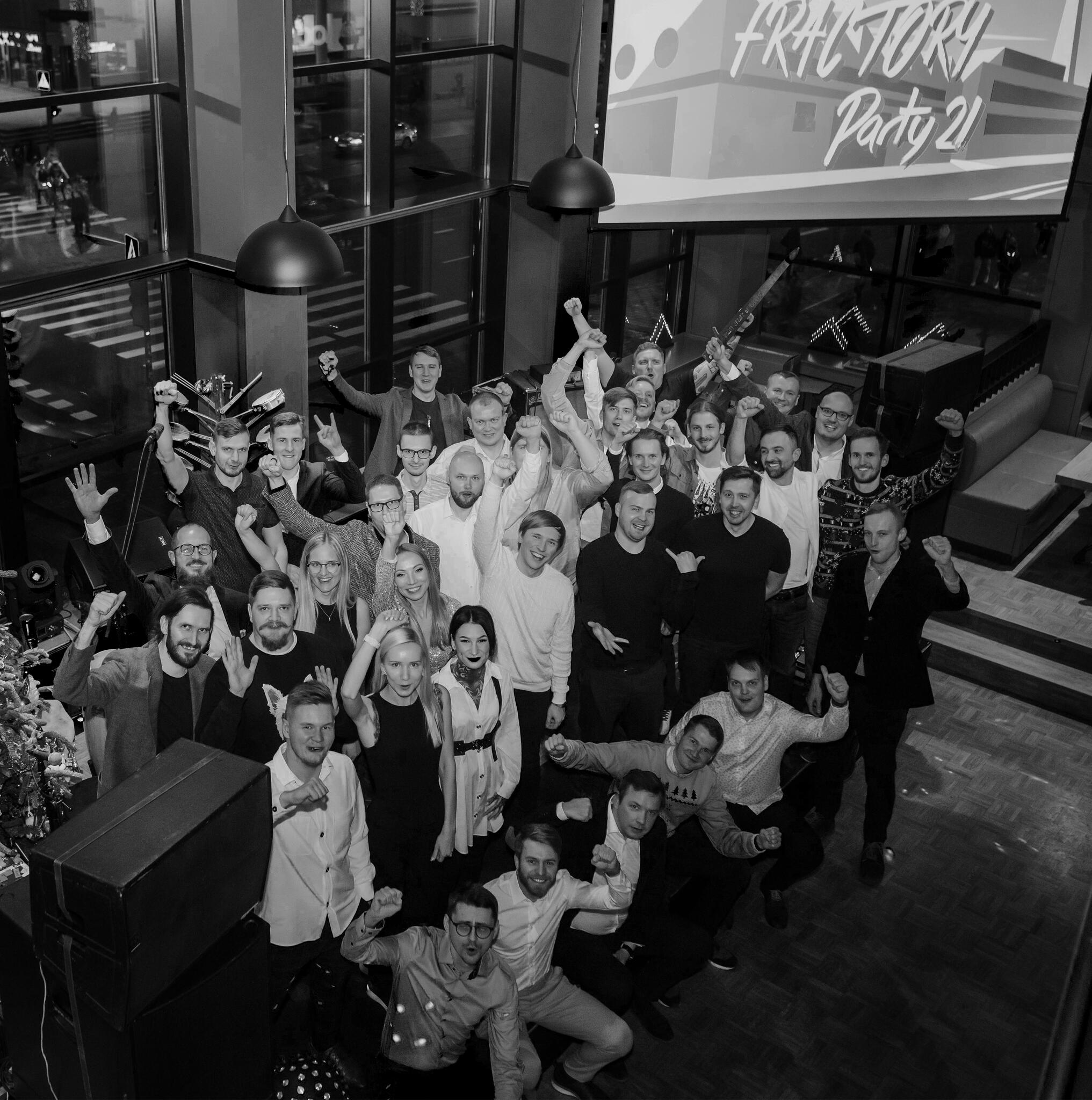 sTARTUp Day joins forces with Fractory
The Tartu-founded cloud manufacturing company Fractory joins as one of the co-organizers of sTARTUp Day.

The decision was born from the company's wish to contribute to the local community and startup scene - the first pitching competition held six years ago at the first festival was a turning point for Fractory which paved the way for their following success.
The idea to join forces with the festival came from the ambition to give back to the community: "Companies in general should take more initiative in organizing the events so the programme and the experience would be as good as it can possibly be for the people attending. The input for that can only come from the companies who are dealing with the topics elbow-deep on a daily basis," said Martin Vares, Fractory's founder and CEO.
Mart Lättekivi, the chief organizer of the sTARTUp Day 2022 business festival, says Fractory joining is a significant milestone, as it is the first start-up among the co-organizers. Mart says Fractory is an excellent role model for others getting ready to take part of the pitching competition, as someone who has started off with 3 members, is now spanning different continents and has raised nearly 10 million.
"One moment you are nervous on the stage and score a book as a prize, the next you are attracting investments and contributing not only to the Estonian, but also to the global startup landscape," added Lättekivi.
In addition to Fractory, the co-organizers of the sTARTUp Day business festival also include the City of Tartu, University of Tartu, Swedbank, Tartu Science Park, Tartu Business Advisory Board, .Contriber, Tartu Creative Economy Center and Tartu Biotechnology Park. The sixth sTARTUp Day business festival will take place on August 24-26, 2022 in the Sports Hall of the University of Tartu.
Articles you might also like: