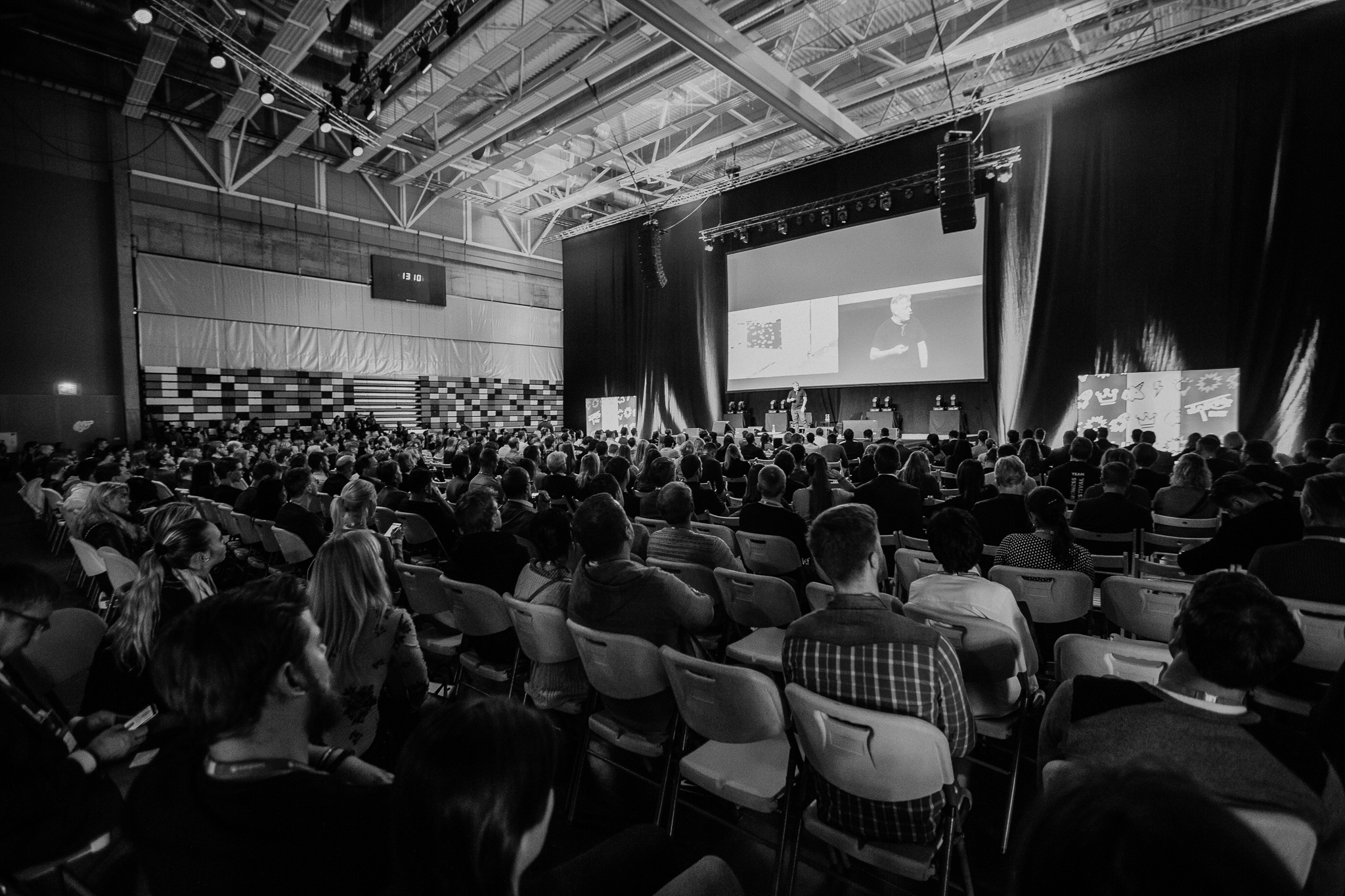 sTARTUp Day brings Fiverr and Airbnb experience to Tartu - the program is launched!
Baltics biggest business festival sTARTUp Day just launched its program of the 2020 festival on January 29-31. This year the festival lasts for 2 days, it has 4 stages and over 40 great seminars and a special day for pre-events. Altogether the festival is expecting over 120 speakers and 4000 guests

"Being the largest startup festival in the Baltics means that the program should have something for anyone who is interested in startups," said the program manager Sven Illing. "Over 120 speakers will offer something for everybody. The program team has kept some topics that have been there from the start - such as smart city, space tech, science to business and health-tech."
This year, one of the keynote speakers is Andres Schabelman - the VP of Expansion of Fiverr, the world's largest freelance marketplace. Schabelman is going to share his lessons from Airbnb and Fiverr and how to scale companies (and yourself) with heart. The program also includes futurist Jeremy Goldman who will talk about predicting the successful startup of tomorrow. Hermione Way, the former Head of European Communications at Tinder, will talk about her learnings from 10 years of marketing in startups.
"We have also chosen some exciting founder stories from early-stage startups to a unicorn story of Vinted, the first billion-dollar startup from Lithuania," said Illing. Vinted's co-founder Milda Mikute is one of the many inspiring startup founders who is going to share her success story on the stage.
sTARTUp Day is the place were startuppers, investors, executives, world-class experts, and media meet – and that's how great ideas are born. The festival gives it's best to inspire people to start working on their dreams and give knowledge of how to get to the next level!
sTARTUp Day is taking place from the 29th to 31st of January 2020. The festival brings together innovative startups, the vibrant investor scene, forward-looking executives, and other startup-minded people.
The price for sTARTUp Day ticket is going up after the 20th of December. Get your ticket from here! Read more about the speakers from here!
sTARTUp Day is organized by the University of Tartu, Tartu city, .Contriber, Tartu Science Park, Tartu Centre of Creative Industries, Tartu Biotechnology Park, Tartu Business Advisory Services, Ole Rohkem, and Swedbank.


sTARTUp Day is sponsored by the European Regional Development Fund, Enterprise Estonia (EAS), Visit Estonia and Startup Estonia.
Articles you might also like: