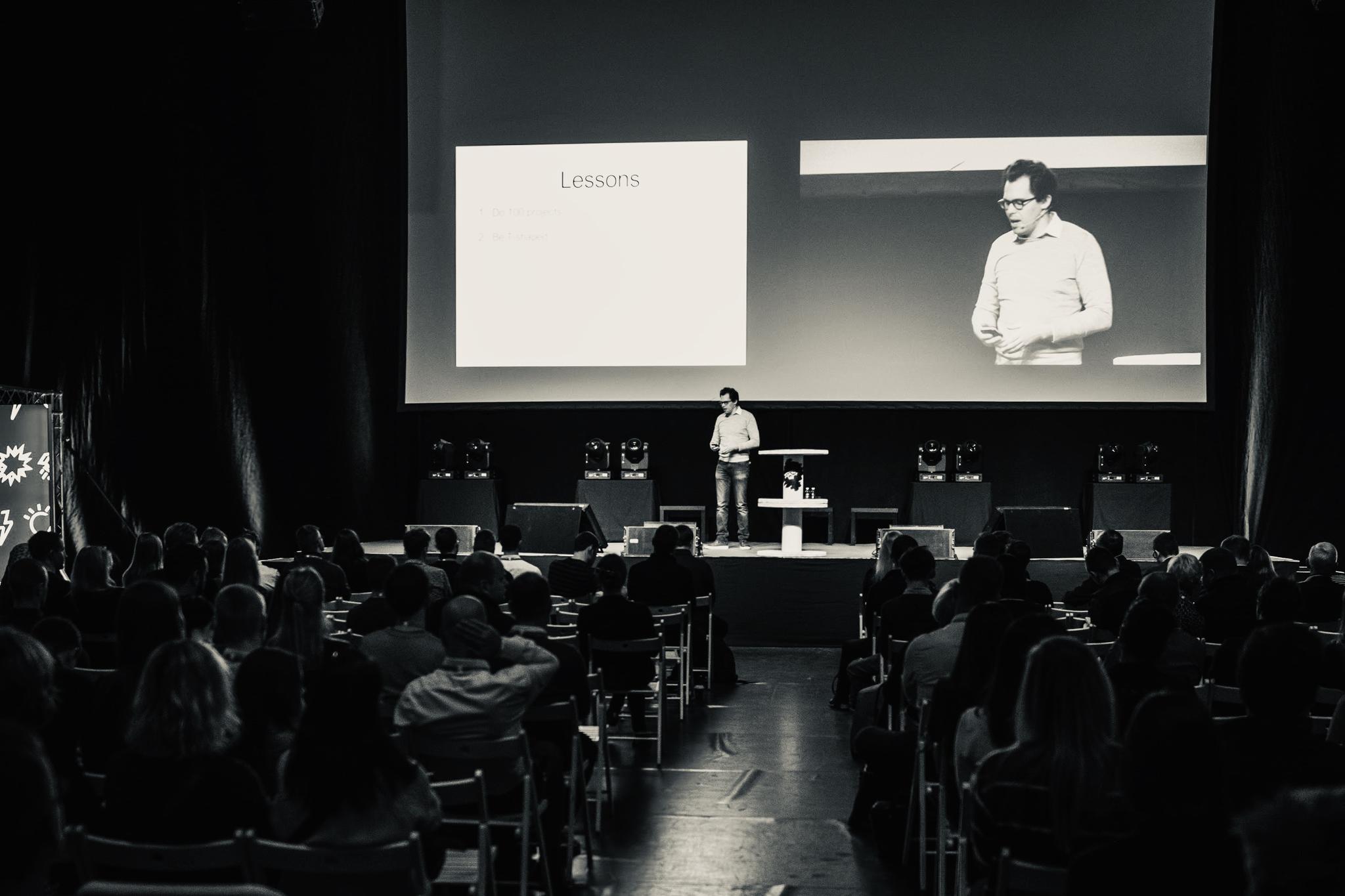 Roger Dickey: "Culture can get you through tough times."
Roger Dickey is a serial entrepreneur, active angel investor and founder of Gigster. He gave us 22 sharp lessons from his life in 22 minutes.
He started off as an engineer and these experiences taught him that being a founder is doing hundreds of projects. Although projects give the experience you should be specific in one area.

Besides projects relationships also do have a huge role in succeeding. Dickey suggests that it is important to find your partner in crime. Especially important is to find a good match with co-founders because they are the people without companies wouldn't exist. It is all about how many people you know and what connections do you have.

Dickey told that between co-workers they had an inside joke that Michael Jordan should invest in their company Gigster. Although this started out as a joke, it all came to reality. The big part of that success was relations – Dickey ran across with many people who lead him together with Jordan. That illustrates that anything is quite possible when you know the right people.

Dickey also emphasized the vital role of culture. He has invested to a lot of games, activities, team trips etc that people could do together because it makes team feel like a family. Culture can make hard situations easier to handle. "People stick together through the tough times more," said Dickey.

Although Dickey has had many good lessons, he also pointed out one regret. This is recruiting people. Dickey mentioned that companies primary goal should be hiring. From personal decisions, he regrets not recruiting enough executives. "You cannot build a company without hiring," utters Dickey.

Articles you might also like: