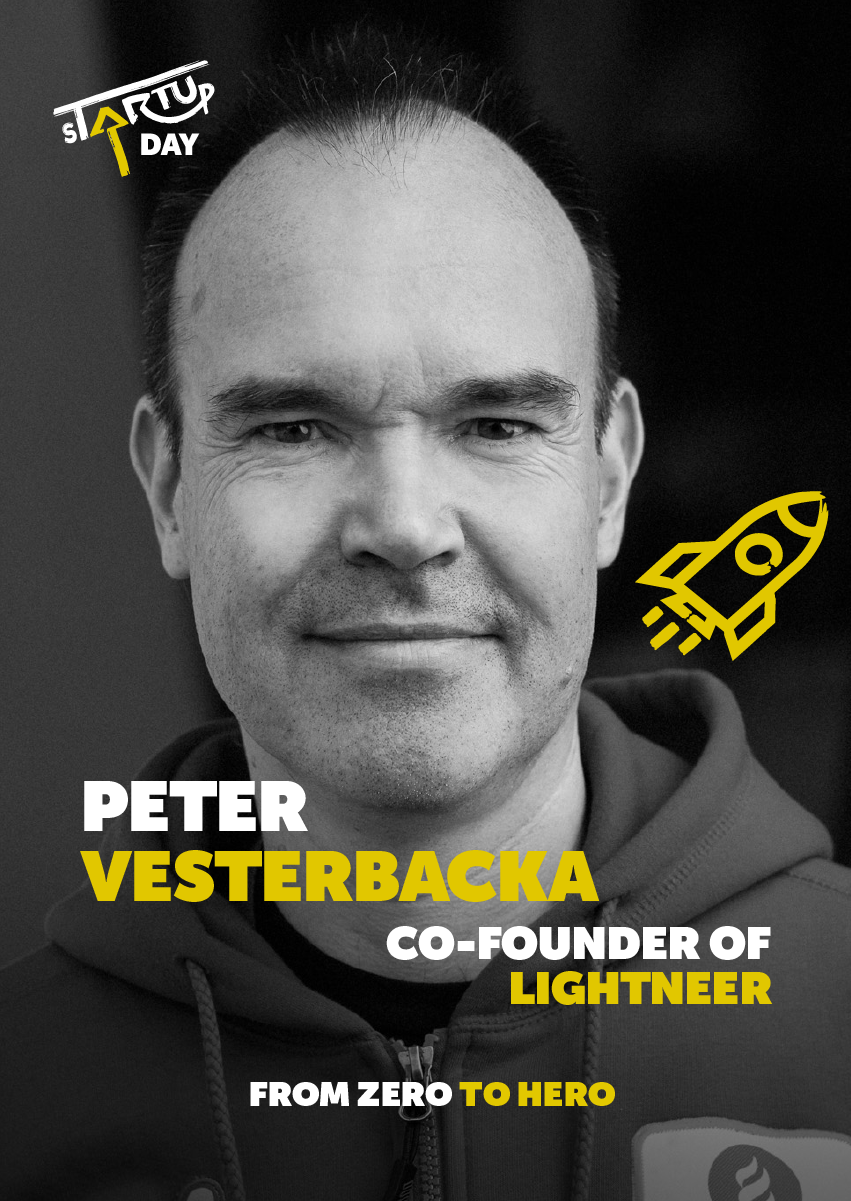 Peter Vesterbacka, Co-Founder of Lightneer: "I Always Knew That I Wanted to do My Own Thing."
Peter Vesterbacka is a Finnish entrepreneur and mobile game developer who is most famous for being part of wildly successful Angry Birds. Since 2016 he is the Co-Founder and Brand Breaker of the educational gaming company
Lightneer
.
He has also taken a particularly active role in reshaping and developing the Finnish startup scene: he has co-founded MobileMonday, ConnectedDay, Some Bazaar, and SLUSH Conference. In 2011, he was listed in the world's hundred most influential people by TIME Magazine.
His current biggest goal is building the Helsinki-Tallinn tunnel to enable future growth. Also transforming education globally to make the world a better place.
What has helped you to get there, where you are now?
Attitude and ambition. Focusing on the things I love to do, which ends up being a lot of things.
How did you become an entrepreneur – was it something that happened naturally or was it a well-deliberated decision? What was the biggest challenge in the beginning?
I have always liked questioning and challenging the
status quo
, so being an entrepreneur is really what I always wanted to do. Maybe I didn't always know that I wanted specifically to be an entrepreneur, but always knew that I wanted to do my own thing. No particular challenge, challenges are meant to be overcome anyway.


What are your three truths?
Don't think. Do. Think.

Impossible is nothing.

Boredom is not a company objective.


How to remain motivated and be happy while doing your job?
By getting stuff done.
I am inspired by…
Big challenges. Impossible goals.
What makes you excited about the future?
The most exciting thing about the future is that it is what we make it be. So let's make it amazing!
Hero of the Week is a column focused on inspirational entrepreneurial people around us – their journeys, success stories and lessons learned from failures; goals, inspiration and everything in between. Get inspired and be the Hero of your own life!


Articles you might also like: