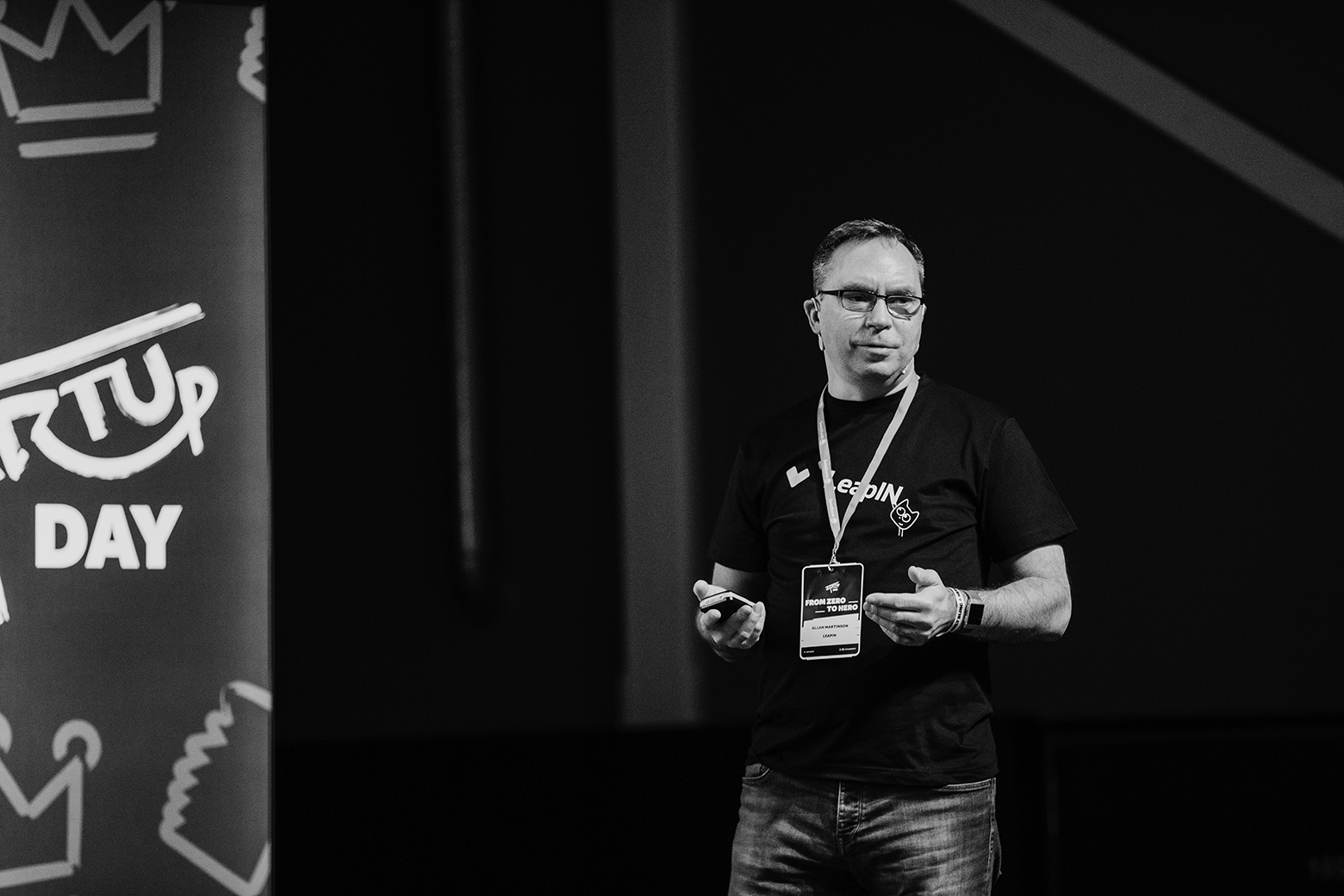 LeapIN – the OS for micro businesses
LeapIN's fresh CEO Allan Martinson talked about the challenges of freelancers and micro-businesses and how LeapIN is there to help them thrive.

Recent years have brought a quite remarkable change in the workforce market. Every year more and more people choose to become freelancers and start their own micro-business, instead of going for corporate jobs. These new trends have raised the need for new kinds of services in the market that not many traditional service providers, like banks, don't address. LeapIN is here to change that.

Currently, the freelancing market size in the United States is 4 trillion dollars, making it 3 times larger than the telecom market and it is growing 3 times faster than the traditional employing based economy. As there aren't many options and traditional service providers don't understand their needs, over half of the micro-business owners say that they are ready to pay more for tailored services. LeapIN is created to be the operating system for them, managing, for example, their accounting or helping to navigate in Estonian e-government.

The main market for LeapIN is Germany, as it has a quite traditional and slow bureaucracy system. However, if you are a growing startup, you wish to move on faster with your company. Having an Estonian company as a legal representative in the EU is a good solution. According to Allan's words, LeapIN already now has customers from over 100 countries and the service has the highest recommendation score of users, he has ever seen. And he has seen thousands of companies.

In the near future, LeapIN is moving towards providing bank accounts to all its users. Currently, it's still rather difficult to get the Estonian bank account. With the help of partners, LeapIN is determined to solve that problem. Eventually, they would like to build its own online government (not for tax fraud however but), that helps people around the world to build and manage their businesses.

Articles you might also like: