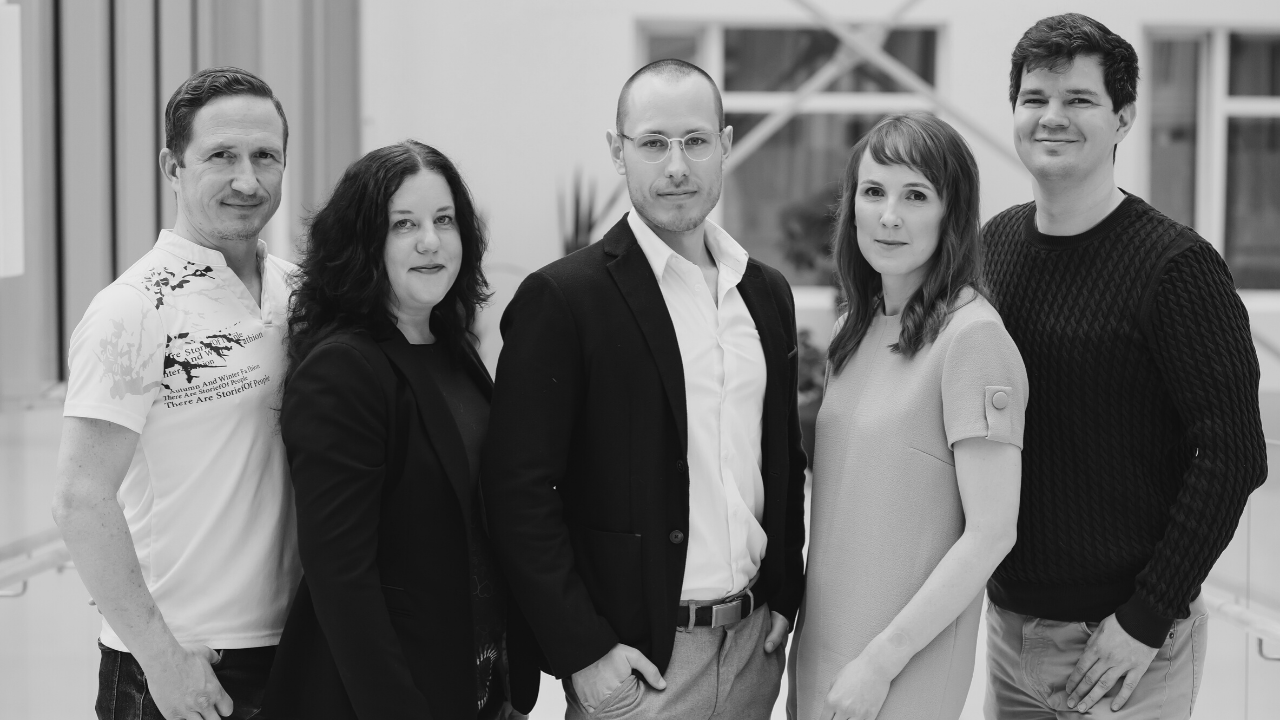 Katrina Laks: "Knowing that we can make people's lives better inspires us."
Migrevention
is a young startup that scored a victory at BioHackathon 2020 competition. Despite the challenges of the past year, they have turned their idea into a full-fledged product – a digital headache diary that improves the daily life and treatment of migraine patients.
Migraine is the third most prevalent disease in the world that affects more than
a billion people
worldwide. Migraine-related healthcare costs in the EU are estimated at
170 billion euros
annually. Despite revolutionary technological solutions and achievements, migraine still remains an underdiagnosed and undertreated condition.
Katrina Laks
, the CEO and Co-Founder of Migrevention, talked about the team's achievements so far, as well as their plans for the future.
This interview was written by Marie Külvik and Kristel Kont.

What is Migrevention, and what does it do?
Migrevention is a digital headache clinic designed to meet the needs of headache patients and specialists. It is based on local as well as global research analyzes. In the future, the Migrevention solution will improve the quality of life of people experiencing headaches using only the digital headache clinic application. Headache specialists can prescribe evidence-based treatment to users, remotely monitor patient care, and provide active support during treatment through Migrevention's digital headache clinic.
The first clinical pilot study has been performed with the headache clinic and part of the headache clinic – a digital headache diary – is available to anyone interested. As the entire headache clinic must be registered as a digital medical device, it is necessary to conduct even more thorough clinical trials, in which we involve patients in cooperation with the Tartu University Hospital.
Based on initial user feedback, the digital headache diary covers 90% of a headache patient's daily needs. We will develop further functions in stages – next, we will offer a headache counseling service.
What is your team's personal experience with migraines?
Our CSO doctor Mark Braschinsky is a senior neurologist at Tartu University Hospital. He is one of the most competent headache neurologists in Estonia. He has led the adoption of a multifaceted headache treatment program in the Tartu University Hospital, which combines appointments of a neurologist and clinical psychologist, headache consultation, and physiotherapy. Treatment is not limited to bi-monthly doctor visits and prescriptions but focuses on close and thorough monitoring of patients and active involvement in the treatment process. In the treatment of all primary headaches, a person must pay more attention to his or her own health – in most cases, a lifestyle change is necessary for effective treatment.
Triinu Niiberg-Pikksööt, our Head of Finance, is a clinical psychologist and cognitive-behavioral therapist. Triinu has been helping people with headaches for more than 5 years. She sees shortcomings on the part of both the specialist and the patient and can recommend the right methods. Mark and Triinu are also jointly responsible for the evidence-based content of our solution.
In addition to long-term software development experience, our CTO Karl Käis also has some first-hand experiences with migraines. Previous work experience in emergency medicine also helps him look at our product from the user's perspective. Finally, I myself have suffered from headaches, including uncontrollable migraines, for over 16 years and have tried all possible kinds of treatments to control it.
Consequently, everyone in our team knows from experience what migraine is and how it affects life. With conviction, we can say that we understand our target group and have a high level of competence in the field.
How did the team meet and come up with the idea for Migrevention?
The idea for Migrevention was born as a combination of ideas from Triinu, Mark and myself. While Triinu and Mark wanted to create something for specialists to make their work more efficient, I added the idea of taking it to the patients and providing one central environment for dealing with migraines and monitoring headache treatment.
The team in its current form met at the Migraine Innovation Challenge and Hack in 2018. I was the patient representative, mentor, and jury member there. Mark and Triinu, among others, participated as organizers. We helped teams to validate their ideas and did not participate ourselves. However, it turned out that while none of the ideas presented at the event came to fruition, the initial idea for Migrevention was born.
Then we attended BioHackathon, a side event at sTARTUP Day 2020 organized by Tartu Biotechnology Park. In addition to winning the main prize, the event gave us a great motivation boost by validating our initial product idea and confirming that we were doing something important. In addition, it was a good opportunity to meet different mentors who gave us a lot of necessary feedback and the strength to continue. The company was registered on March 13, 2020 – one day after Estonia went into lockdown due to the pandemic.
Which other competitions or programs have you participated in?
We have been cooperating with the
BioMed Incubator at Tartu Biotechnology Park
and the Health Founders health technology accelerator the longest. The BioMed Incubator has best aligned with the individual needs of our company supporting us from the beginning.
Health Founders
is the first health technology accelerator in the Baltics – the mentors and other teams have helped us understand the development cycles of healthcare solutions and provided advice on how to move faster with our solution.
Prototron
has an intensive program that paints a picture of the fast pace and skills needed in the startup business.
In
Ajujaht
, we were among TOP 10. We got a lot of courage and media experience from there. Long and intense but inspiring training days and weekends were very useful, during which we were able to learn from the best specialists in their fields how to start and grow a successful business.
And that we won't get behind our development work, we have split the duties related between the team and agreed who listens to which presentation and makes a summary for others. For example, all responsibilities related to pitching are mostly on me, and Triinu or Karl handles the marketing stuff.
Tell me one important thing about Migrevention everyone should know?
Migrevention has been created out of necessity and is based on the needs of the team members themselves and Estonian patients and specialists. We've tried to include them in the process as much as possible and consulted them in each stage. Migrevention has been created for its users, not for founders – key decisions shouldn't be made based on "I think so".
If you could go back in time, which advice would you give yourself and which mistakes would you avoid?
This whole year has been a journey full of lessons for our team. I wouldn't replace any of the people we have met on this journey. They have all been very important for something and have helped us move forward step by step.
The only advice I'd give: do some breathing exercise before your first pitch.
Of course, the pandemic has hindered physical meetings of the team, perhaps there could have been more of those. Sometimes the pace gets a little too fast, but we have tried to learn from our mistakes, introduced many applications, and we are improving at time management.
What accomplishments are you most proud of?
I'm proud of our team and the fact that we've managed to bring together all our competencies – this is something appreciated both inside and outside our team. We have a very balanced team, both in terms of gender and mentality. If someone is about to get upset, others will calm him/her down. Everyone has the right to their opinion and is listened. All of us already have some life experience, including experience with human relationships.
As to the milestones on our journey so far, I'm most proud of the feedback received at EIT Health's High Value Care Forum. We received super positive feedback from independent experts, and Migrevention was selected among ten projects, one of which will be implemented as a pilot already this year.
What inspires you?
As a migraine patient, I am inspired by feedback from other people with headaches. The day the first users returned to the headache specialists with Migrevention's digital headache diary was one of the best for our team.
The feedback from patients and professionals who participated in the clinical pilot study gave us a lot of strength to act – we saw for the first time in a small group of patients that digitally delivered treatment works.
But the most inspiring thing for the whole team is to know that we can make other people's lives better.
Which three apps do you personally use most often?
Spotify has an excellent pain-alleviating playlist that I use in case of a headache. Now also our own Migrevention headache diary. And Alpa Kids – an Estonian edutainment app for kids to survive meetings at the home office.
I use Spotify every day – to listen to music and podcasts, as well as one great playlist to relieve pain. Of course, I record my migraine episodes in Migrevention's digital headache diary. And sometimes it happens that my 3-year-old daughter needs attention during my work meeting, then we will open the Estonian solution Alpa Kids. I really recommend it to all parents, as they have so cool educational content in Estonian.
What are your next steps? Where do you see Migrevention in five years?
We're hoping to launch the next version of our headache diary, which would enable support from a medical nurse. That would be the biggest advance for the users. As for the clinic, the next big step is a clinical study that we're hoping to launch together with Tartu University Hospital this spring.
In five years, we'd like to be one of the most popular digital headache clinics in Europe while possibly expanding into treatment for some other conditions. At the moment, we're focusing on headaches, but the same solution could be used for supporting patients with other chronic illnesses at their own homes. In addition, we want to help specialists so they could treat more patients and forge a more personal connection with patients, among other things, by allowing them to monitor patients' progress remotely.
Which three books or tools would you recommend to someone thinking of founding a (healthcare) startup?
'Growth Hacker Marketing'
by R. Holiday is an inspiring book on how to grow your user base with a founders-only team and a zero or minimal budget. The author reminds you that growth hacking is a mindset that can be applied in all fields of life.
For daily communication with team members, I recommend using Slack, convenient and intuitive. For example, setting up a daily standup channel can help you collaborate more effectively. For future Estonian health startups, I would recommend the TalTech Digital Health
podcast
by Priit Kruus – pleasant free conversations providing an insight into (digital) health technology.
Whatever the idea, you should first research if something like that already exists, how that something works (and if possible, download it). This will also allow you to understand better the solution you are building.
My third piece of advice: stay calm and confident. After validating your idea and getting feedback not just from your granny and best friends but from the people who will actually be using your product, continue the journey with confidence.
Katrina is one of the speakers at sTARTUp Day 2021. She will conquer the stage on August 27!

Hero of the Week is a column focused on inspirational entrepreneurial people around us – their journeys, success stories and lessons learned from failures, goals, inspiration and everything in between. Get inspired and be the Hero of your own life!
Articles you might also like: