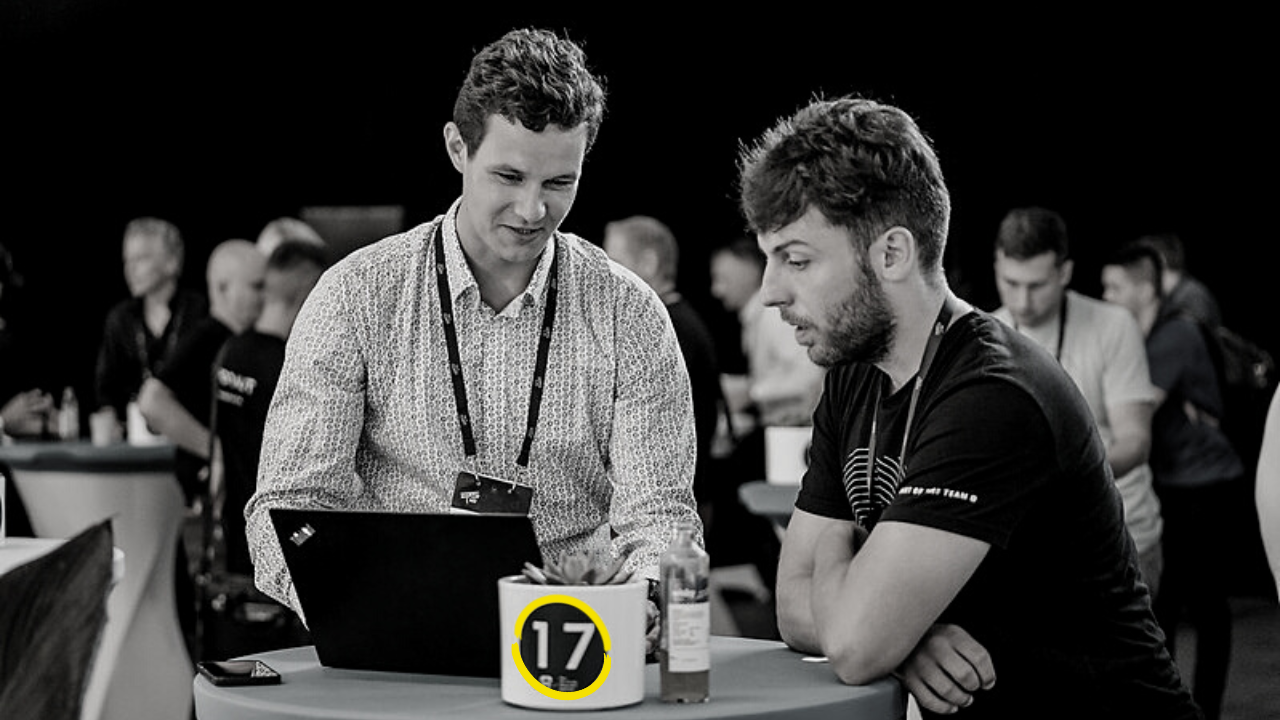 How does Brella help you connect with the right people at the sTARTUp Day festival?
We all know how important networking is at events like sTARTUp Day. Brella app will help you connect with your future business partners, potential clients, collaborators, or just awesome people that are attending the event. Here's how.
Brella is an event platform where you, as an attendee, have detailed information about the event. You can use it both on the desktop as well as download a mobile app from Google Play or App Store to supercharge your festival experience.
Join sTARTUp Day 2023 on Brella by following the link sent to your email. We'll send the Brella link to all ticket holders on Monday, 13 March. Investor and startup ticket holders have already received the Brella invitation and can head to networking now.
After completing your profile, the first thing you are going to land on is the event homepage. This is essentially a dashboard for the whole event where you can get quick insights into things like the Latest Announcements, Upcoming Sessions, and Venue Map, as well as information about badge pickup, getting to the venue, and more.
On the left-hand menu, you will find three tabs:
Attendees Tab where you can browse, search and contact other attendees

Schedule Tab, where you can see the festival agenda and filter it by topics. You can customize your agenda by bookmarking the sessions you are interested in and sync it to your personal calendar, too.

Speakers Tab, where you can find detailed information on all our speakers.
But now, to the most important part – networking.
How can Brella help you find your next business partner?
Brella's matchmaking algorithm, powered by Artificial Intelligence, makes it easy for you to find the right person to talk to and build your network. After all, that's one of the main reasons to attend tech conferences, right?
The first step is to complete your profile and input the relevant information that you would like to display for the other attendees.
You will be able to select your areas of interest as well as the goals you have for those interests. After that, you will be able to match up with other attendees with similar profiles and create those meaningful connections.
Visit the Attendees tab to find all of your matches in relevant order. You can simply go to their profiles and message them to suggest a time for a meeting.
Once they've accepted the invitation, you will be assigned a numbered table for your meeting in the festival Matchmaking Area powered by Karma Ventures, which is located right next to the Pitching stage. This will be your meeting point at the designated time where you can easily find your meeting partner.
Sounds easy? Well, it is. And in case you need an extra boost of inspiration, here's some tried and tested advice from last year's Brella record holder.
Pro networking tips for investors and startups
Vitali Korniltsev, Co-Founder and CEO at Impulse Generator Fund, holds the record for most meetings arranged in Brella at sTARTUp Day 2022 – in total, 45. Most of them resulted from inbound requests from startups, while Vitali himself connected with 4-5 fellow investors.
"Out of those 45 meetings, around 37 meetings took place because not all founders showed up. In addition, I had 10-15 calls after the event. I ended up investing in two of the startups.
My Number 1 tip for investors: When setting up your Brella profile, carefully select and narrow down your categories of interest. I'd suggest sticking to two. This maximizes the chances that the startups who'll contact you are indeed relevant to you.
Similarly, my main tip for startups is to check what the investor is looking for in a startup – the industry, the stage, etc. If that doesn't match your startup's profile, save time for both of you and don't contact them."
Are you ready for an epic festival ride? We sure are. See you at sTARTUp Day!
Articles you might also like: