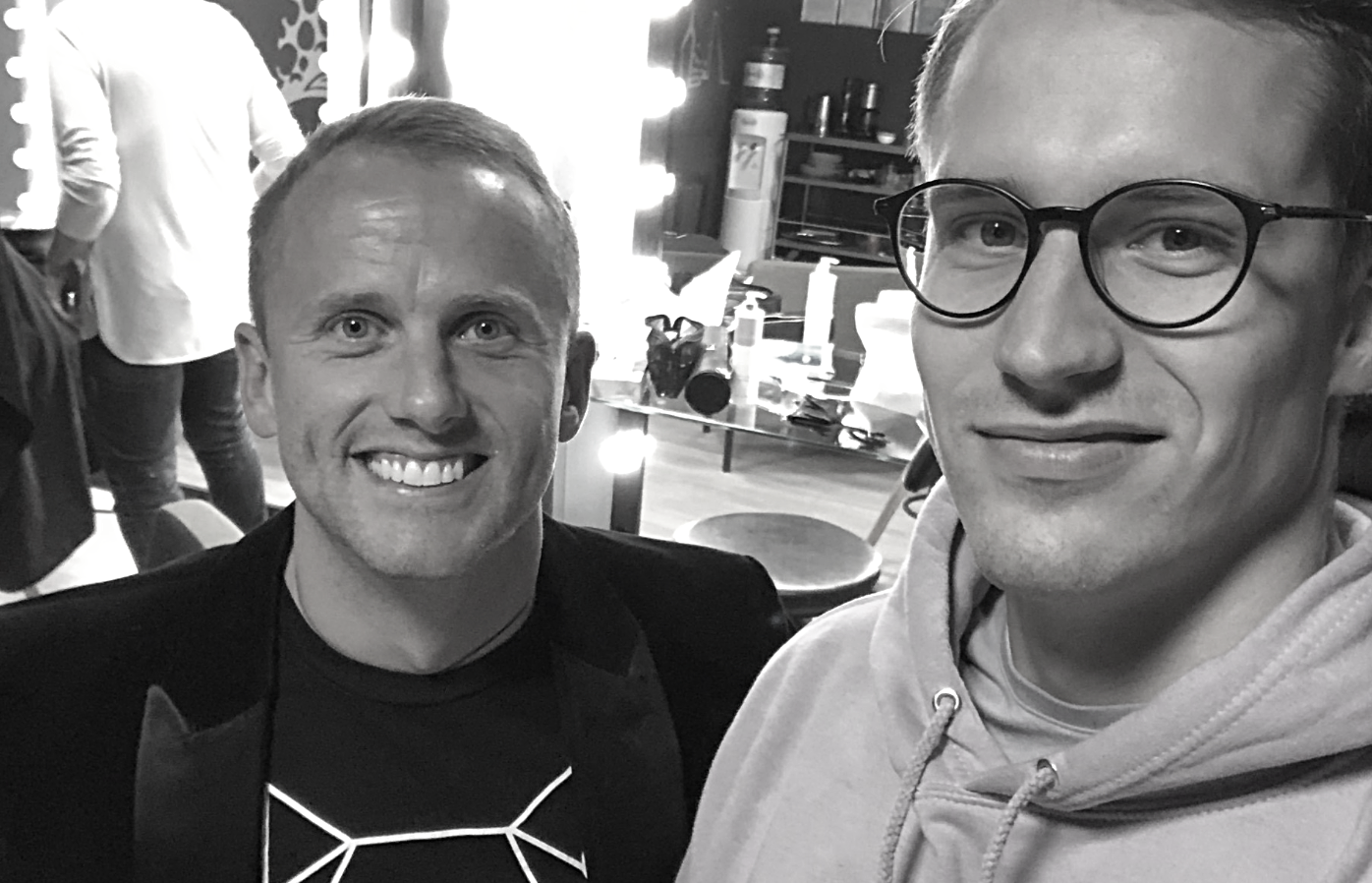 10 valuable lessons from a founder of a fast-growing startup and their first investor
As a founder, choosing a great investor and collecting as much value as possible without losing control can be very tricky.
Aleks Koha
, the co-founder and CEO of
Promoty
, a startup that has raised money several times, and
Kristjan Raude
, an angel investor and a member of the board of
EstBAN
, share their lessons.
An investor plays a crucial part in the life of an early-stage startup: a well-chosen investor contributes not only financially but also with his knowledge, time, and contacts, which can significantly accelerate the company's growth. At the end of the day, we all want the startup to grow. That's why the founders and investors must work as a team. For this to happen, they have to get along and work in harmony from the very beginning.
The cooperation between Raude and Koha began in the summer of 2019, when Raude, an entrepreneur and founder of a marketing agency, became the first investor in a startup developing an influencer marketing platform. At the beginning of 2020, Raude led Promoty's Funderbeam campaign with Madis Müür as a co-lead investor.
Koha admits that when first raising money, they didn't know the characteristics of a good investor. "We had heard that the investor has to add value and the so-called smart money is important – but in practice, we did not know what that meant. Now we have that experience."
These are Aleks Koha's 5 lessons to consider when choosing an investor as a founder of an early-stage startup:
1. A good investor can (based on his experience) give advice
Investors generally have a reason why they can invest – in most cases, they have not won their capital with a lottery. This means that they have often gone through their own business journey and learned lessons invaluable for a startup.
Based on this experience, they can mentor both the founders and the team, thus helping the startup avoid certain mistakes. It is said – there are things you know; things you know you don't know; and things you don't know you don't know. It is the latter that can be a landmine. To avoid stepping on it, it is good to have someone next to you to say that they have been in the same situation and would do otherwise this time.
I feel that I have learned so much on my journey and would do many things differently now. When mentoring young entrepreneurs, I see that sharing something useful has an immediate effect.
2. A good investor encourages development in the right direction
It is said that a startup cannot grow faster than the founders themselves. We have a group chat with investors, where we share useful materials. As a result, I have discovered dozens of blog articles and books that have taken my skills to the next level.
I share these suggestions with the team, and we've also put together the Promoty Library, where all team members can borrow insightful books. I believe that reading 10 very well-chosen books give the founder a huge advantage. Here are some books I've read on investor advice:
3. A good investor has valuable contacts
During their careers, investors meet with many other successful people. As a result, they can introduce the founder to people who are otherwise difficult to reach: potential customers, partners, other investors, and even journalists.
Such matchmaking is a powerful weapon. An acquaintance's recommendation is much more reliable than a letter to a cold contact, which is why acquaintances received through investors often lead to a goal faster. A strong network is particularly useful in attracting the next investment – as investors generally know many other investors, next rounds are easier.
4. External look and fresh ideas
In the world of startups, people are often very focused on their thing. However, this means that sometimes you are so zeroed in on one thing that it almost creates a tunnel vision. In that case, it's good for someone outside to say, "Hey, but have you thought about that?". I have had a lot of situations where key investors give me ideas I would not have come up with myself.
For example, in the early days of Promoty, our sales were not very targeted – we tried to sell to everyone. Madis Müür introduced me to the idea of ​​"Crossing the Chasm", and suggested reading a book of the same name. Based on this, we realized that at that stage, we needed to target early adopters. As our platform was not yet ready to become a mainstream product, we changed our sales strategy.
Due to limited resources, the founders of a startup are forced to play 4D chess essentially all the time. With questions regarding management and more difficult decisions, I often call Kristjan, and almost every time, I get good ideas on how to solve the situation.
5. A good investor checks, but not too much
As early-stage startups are a risky investment, some investors may want strong control. As a first-time founder, it is difficult to estimate how much is too much.
An early-stage company doesn't need to be controlled at the level of the venture capital stage, as startups are often only seeking product/market fit. Additional bureaucracy and reporting would only complicate the journey. In my opinion, a monthly review of results, coordination of bigger expenditures, and one board seat are sufficient at an early stage.
At Promoty, we fill out a PPP report at the end of each month. We outline the progress, plans, and problems in each area. We then analyze the results with key investors and look at the problems. I feel that this kind of "control" from investors has accelerated our progress quite a bit.
The PPP sheet we use can be found
here
.
I believe that the founders should retain control of the company for as long as possible in order to realize their vision – that is why they created the company. If the vision changes drastically, as a result of external decisions, the motivation of the founders and the team can fall very sharply.
In later rounds of funding, a loss of control is inevitable and may not be a bad thing – there must be harmony between the investor and the founder.
In the case of an early-stage startup, the investor has an important role to play. The investor validates the team and the idea not only in the eyes of the public and other investors but also for the founders themselves.
"When someone believes in your team and idea so much that they are willing to contribute their time, money, and contacts, it is very motivating for the founders," says Raude, who holds the role of a key investor in more than five startups.
The team of Promoty


These are Kristjan Raude's 5 lessons as the first investor of Promoty:
1. The company is run by the CEO, not by the investor
The role of an angel investor is to provide time, knowledge, network of contacts, and money. The role of the founder is to make the most of them, but the responsibility and final decision is always for him to make.
In the case of Promoty, I have come up with ideas and made new contacts. I have felt that my thoughts and feedback are always heard. But I have been pleased to see that the team still dares to make its own decisions, not just listen to the investor and act on his feedback.
2. Key investors must be selected carefully
As Aleks mentioned, investors communicate closely, and well-chosen key investors attract other investors adding high value. When I was planning an investment as a potential first investor of Promoty, I contacted Madis Müür to validate the idea of Promoty and its attractiveness as an investment object.
He liked what he saw, and his name was soon added to the cap table. Madis' experience and network helped a lot in the first Funderbeam campaign. I invited a foreign investor to join the round, who, today, has helped the company significantly in foreign markets and has taken on the role of co-lead investor in the soon-to-be-launched Funderbeam campaign.
3. As an investor, your role is to connect the right people
Whether they are investors, customers, or potential partners – contacts are extremely important for a startup.
In addition to inviting other investors, I have also introduced Promoty to my other contacts. For example, I researched my network of marketing people in North America to see if anyone could give feedback to the platform that Promoty is developing. Now a cooperation with enormous potential is emerging from this.
4. Before you invest, get to know the founders and the company
Before investing in the company, I actually made several meetings with the founders of Promoty and the team. I liked that they had been able to build the product in the form of an MVP and get the first customers as well, without raising money or paying a salary, risking a lot. The founder must be able to bring the product and customer base to some level before asking investors for money.
5. The values of the founder and investor must match
I like working with people who are honest, loyal, and forthright. If there is a problem, we will talk and solve it! For example, if changes in legal documents are disadvantageous to the investor, the founder understands them, finds solutions, and does not overrule them by taking advantage of his position.
As a hint, I can say that the honesty, loyalty, and directness between the founder and the investor develops during the time spent together. Monthly meetings, spontaneous phone calls as well as informal get-togethers, and joint events are the key.
How to bond with investors? Have a picnic!


For a startup and a key investor to create as much value as possible for each other, there must be a good match, common values, trust, and regular communication between them from the very beginning.
When choosing a key investor, it is worth keeping in mind that the investor should be able to contribute not only money but also with his/her experience and contacts and offer fresh ideas without taking control. As an investor, it is worth remembering that the company is run by the head of the company. The investor's role is to help the startup grow, and connect the founders with potential investors, customers and partners.
Articles you might also like: