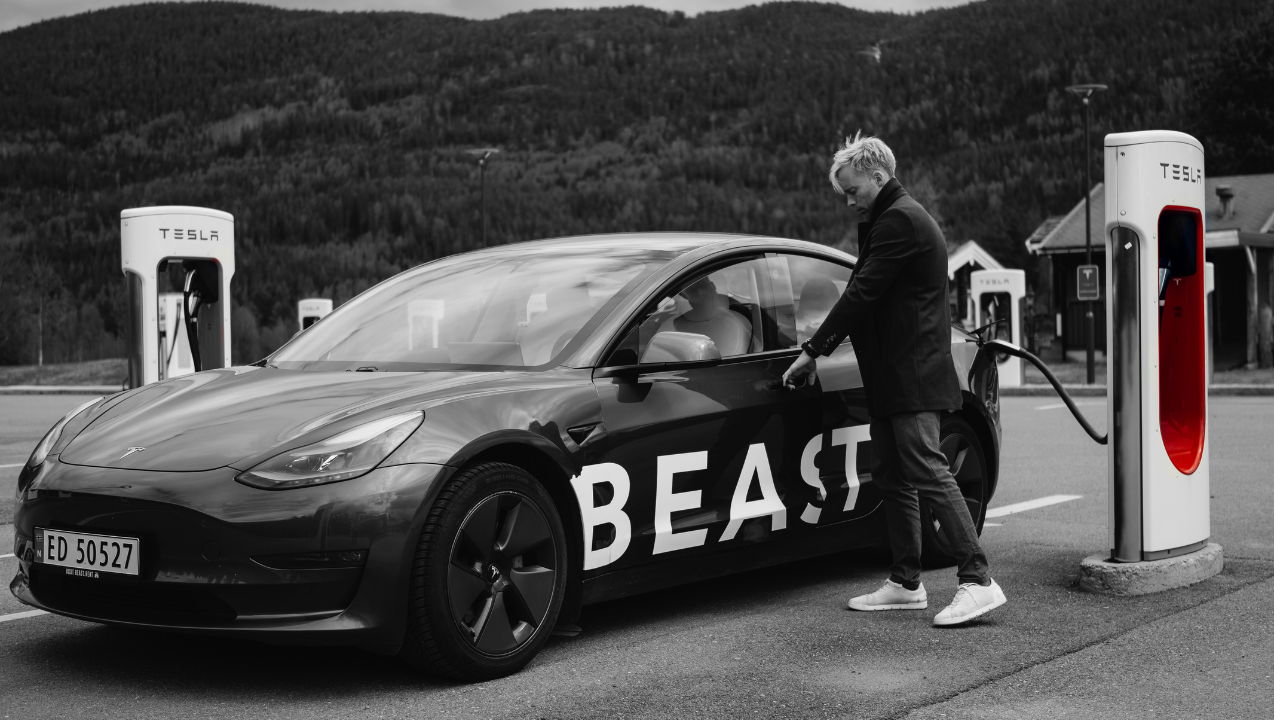 Woohoo – We f*cked Up! – Beast Rent's expansion
There's no better way to learn than by listening to the stories of fast-growing startups. Here's a fabulous first-hand account of our partner Beast's lessons learned during their rapid expansion.

This article was written by Karmen-Maria Kotter, Strategic Manager at Beast.

Beast is a rather young startup, however, we have seen success and grown so rapidly that a few hiccups here and there are natural phenomena. As we're moving like a rocket fuelled by outrageous dreams, it just so happens that some things can be easily overlooked or undermined at the beginning. And that is exactly what happened with our startup, Beast.
Our goal is to become everyone's #1 choice of driving a car in the world. No keys, no paperwork, and no hidden fees (not to mention no fossil-fueled vehicles) – it's not just a marketing ploy but the only fast and feasible solution for the car rental and shared mobility market.
Where to begin? Let's start with mistakes that cost money, think of a number, add a few zeros, and there we go.
Rocky and expensive expansion
This is the part where not stopping for a moment to breathe and give more time for evaluation surfaces. When we started expanding Beast into new international markets, we went after the closest and most difficult ones: Finland and Norway. They do seem glamorous at first, but the closer you look, the more you start to question.
Both countries are technologically advanced and full of people who could very well be excited Beast users, nevertheless, still pretty old school in their ways compared to Estonia. From paperwork and banking to getting people to try out a new thing. Especially challenging of the current Nordic tackle was Norway, in terms of launch. Because let's just put it this way, if Ola Nordmann drank a certain brand's milk when he was a kid, he would do the same throughout his whole life.
Turns out that it's a well-known fact that Norway is a difficult market to enter, and we were prepared for that, or at least, so we thought, but still, the amount of nerve cells that were collectively killed is uncanny. Now to the numbers.
We started with 5x bigger operation and marketing costs for Beast in Norway than we did in Estonia, but the reward was initially 10x lower. With a quick reaction to the problem, our team found a new strategy.
We redirected our marketing efforts towards tourism and boom, the rentals went up.
With a higher amount of rentals, the operating costs were tackled, and now the market is back on a growth path.
In hindsight, sometimes first targeting smaller-scale locations or segments for that matter might be a smarter thing to do.
To our surprise, the latest markets in which we are now operating in, Latvia and Lithuania, have well exceeded all our expectations and are naturally growing. Here's the thing, you grow and learn. Due to the rocky start, our team at Beast has extensive knowledge when it comes to expansion and launch. Surely there are many more challenges to come, but becoming everyone's #1 choice of driving a car won't come easy.
As our friend Elon Musk has said: "Failure is an option here. If things are not failing, you are not innovating enough."
With all of this being said, it's time to buckle up and switch on beast mode!
Keep an eye out for more f*ck-up stories in this year's sTARTUp Day program.
Articles you might also like: