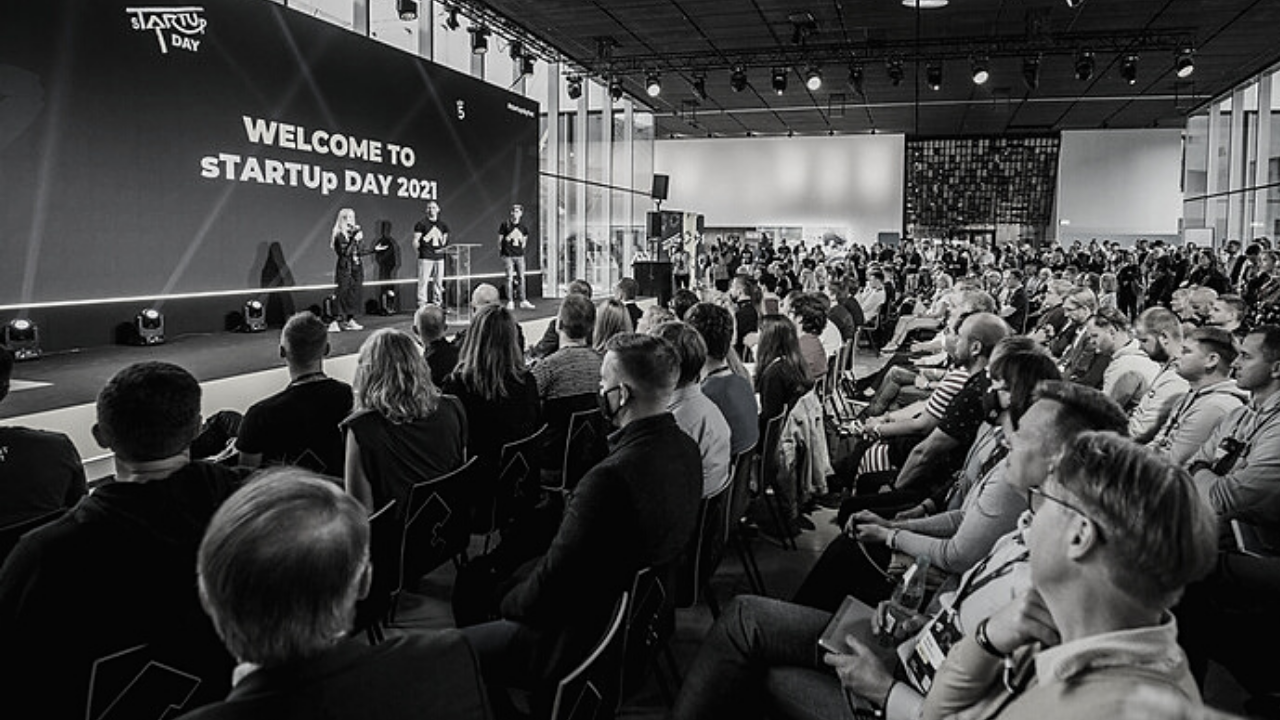 sTARTUp Day 2022 will return as an epic summer festival
While we hoped to meet everyone already in January, we have to wait a bit longer this year. In light of the new Covid restrictions on indoor events, we have decided to move sTARTUp Day 2022 to late summer. So be prepared for yet another memorable summer festival and mark in your calendar the new dates: August 24–26!
The change of dates became necessary after new restrictions imposed in Estonia limited the number of visitors at indoor events to 1000 starting from this week. "The biggest value proposition of the sTARTUp Day business festival is its inspiring attendees. Therefore, we've decided to postpone the event until the summer so that everyone could enjoy the festival to the full without having to worry about the inconveniences caused by the virus," explains Mart Lättekivi, the Head Organizer of the event.
Safe festival experience for everyone
Shifting the event to the final week of August will allow us to provide a great and safe festival experience for all the 3000+ visitors. We saw that an event at this scale could be conducted safely when organizing this year's festival, which also took place in August. While there were several hundred Covid-19 cases registered in Estonia at the time, no Covid-19 cases were registered at sTARTUp Day.
Wider audience, more convenient travel
We hope that the new dates will make it possible for more guests to travel to the event. Raimond Tamm, the Deputy Mayor of Tartu, explains: "The sTARTUp Day festival plays an important role for the local entrepreneurial community. However, a fifth of the attendees come from abroad. Hopefully, we will not face restrictions on the number of participants in summer and more international visitors can make the trip to the festival, also benefiting from flights between Tartu and Helsinki to be restored in March".
… plus other (summertime) benefits
One thing is for sure: sTARTUp Day 2022 is going to be just epic! With one summer festival under our belt and extra time to prepare for the event, we are determined to raise the bar even further. (PS. As those of you present remember, last August surprised us with occasional rain ‒ we're 99% sure we can negotiate better weather this time! ☀)
Let's wrap up with the words of our Head Organizer, Mart Lättekivi: "To start with, we'll be able to host more participants, which means a bustling festival atmosphere and more invaluable networking opportunities for everyone present. In addition, we can extend the festival to outdoor areas and use the extra preparation time to pack the program with even more value!"
We hope to see you at sTARTUp Day 2022 in Tartu on August, 24–26! Stay tuned to our news and secure your ticket already today.

Articles you might also like: