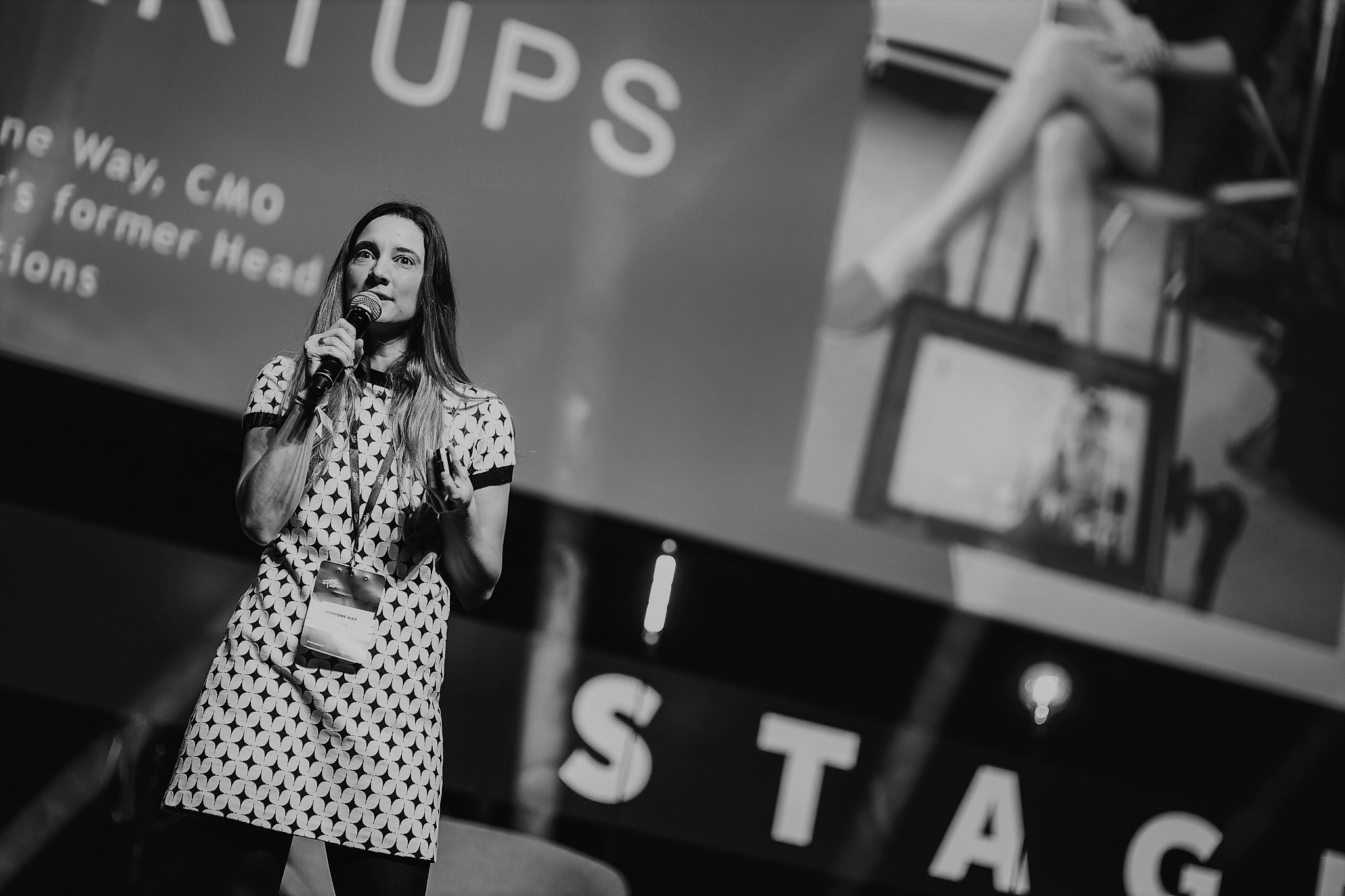 Hermione Way: "If your company doesn't have a story from the beginning, you're not going to survive"
Hermione Way, the world-renowned brand consultant, and marketeer, joined sTARTUp Day to share her lessons to fellow startups. The following is the history of startup marketing, including Tinder, from her perspective.

I started a degree in journalism in 2003, and they were teaching newspaper journalism only. How can I be learning skills that are not preparing me for what I want to do – digital, not print media?


I started my own startup which took off like wildfire – we were one of the first companies producing content for the internet. From there, I started producing content for TechCrunch and I got hit with Silicon Valley bug – I started reporting about startups in Silicon Valley.
I was interviewing the founders of Facebook, Uber and Airbnb when they only had about 4 employees. I almost didn't go to an interview with Uber, because they seemed like a nobody. Now, of course, I'm so glad I did.


Then on, I was included in a reality TV show following people trying to "make it" in San Francisco. I learned that even though we're thinking digital, TV is still a very prominent exposure opportunity.

I joined Tinder in 2015. At its launch, Tinder established ambassadors in Ivy league universities throughout the United States. They threw parties where entry relied on having the Tinder app. Our signups increased overnight.
Tinder was a product PR marketing – a good product can market itself. Gamifying dating gave us a huge spread.
I joined Tinder to fix their brand image in Europe, to escape the casual dating reputation. We launched campaigns in the UK, connecting people needing organ donors with Tinder users. Our users matched the wanted demographic – 18-34-year-olds. It was a widely successful campaign using technology for social benefit. My advice here is to also talk about your positive impact on the environment and people, not only reasons to buy your product.
Our second campaign was aimed at political engagement around the EU referendum – upon login into Tinder, users got a quiz about their political alignment and urging them to vote. It was the most impactful voting campaign amongst the younger demographic to date.

Next, we wanted to divert to something more heartfelt - Tinder babies. Just imagine, a piece of technology-enabled new life! We found the stories across Europe and had press coverage all over the world. We transformed our brand image into something more meaningful.


A lot of our PR and marketing was data-driven. We had data sets from millions of users. We tried to analyze the data and sell it with huge partnerships.
For example, 74% of right swipes were on men without beards.
We run a campaign with Gillette. Partnerships and data are incredible opportunities for campaigns.


Yes, data is important. But I still think the most important thing is the story. If your company doesn't have a story from the beginning, you're not going to survive. I see the future of brand marketing, it's going political, social, environmental. If your brand doesn't rely on those, take a stance or your company will not survive. We have global problems, think about the bigger value your product or service is going to make.


Our media and technology are the reflections of the times we live in. The competition is huge. We really have to think outside the box. Think differently. Keep in mind though, now more than ever, we have to think about every word we're putting out. Messages have transformed from sharing every detail to now being transparent and real about their failures and hardships. And it's more empowering because it's relatable.
----
Hermione Way was one of the speakers of sTARTUp Day 2020.
This article was written by Saale Tartes.
Articles you might also like: