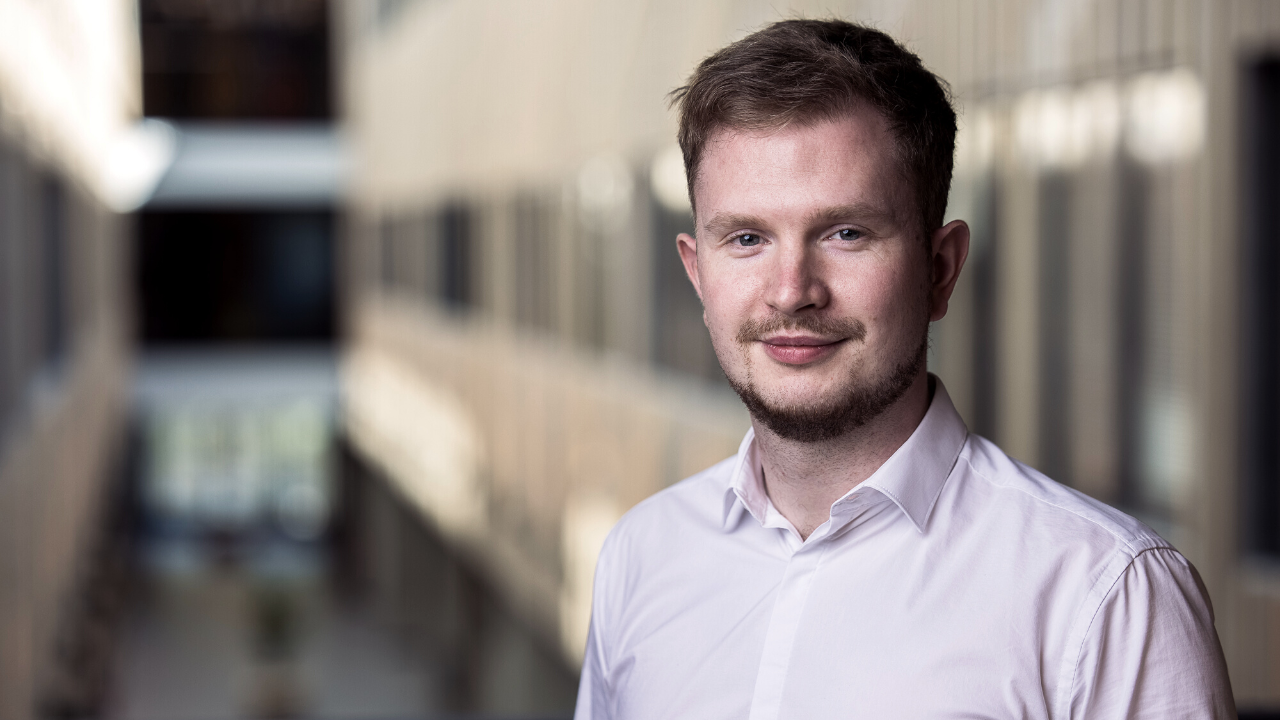 Dmytro Fishman from Better Medicine on using AI to help doctors and the challenges of MedTech industry
Dmytro Fishman, or Dima as he likes to go by, is a Lecturer in Artificial Intelligence at the Institute of Computer Science, University of Tartu. He is also the co-founder and the Chief Science Officer of

Better Medicine

, a medical imaging startup that is building intelligent tools to enable doctors to diagnose cancer more efficiently.
Dima was awarded the
Ustus Agur Scholarship
in 2018. His thesis was awarded second place in Technology in a competition held by the Estonian Research Council (Eesti Teadusagentuur) in December 2021. He later received the University of Tartu Badge of Distinction in 2022. More recently, he was awarded the title of
Best Young IT Scientist in Estonia
in May 2023 for his research in applying AI to biomedical imaging data.
Apart from that, Better Medicine has also been making significant strides and has raised capital from
Enterprise Estonia
and the
European Innovation Council
(EIC) to the tune of 0.8M€ and 2.5M€ respectively. We sat down with Dima to chat about his thriving dual career in academia and entrepreneurship, his thoughts on setting up a MedTech company in Estonia, and ping pong.
This interview was written by Tejas Anil Shah, a team member of the sTARTUp Day communications & marketing team.

You're riding on a long string of achievements. Which one makes you the happiest?
Well the first thing I have to say is that most of these were group efforts, so these achievements are in fact the achievements of teams that I am a part of. However, I think all these victories arrived at the right moments for Better Medicine, as a company and me, personally.
When it comes to the public grants, I'd say both were absolutely critical for the company to sustain itself. When you are building a company in an area which is as regulated and as hard as MedTech, you ought to seek out some public funding. For our company the grants were a massive help that let us focus on our tech. That's why both the Enterprise Estonia and the EIC grants came at the right moments. So we were extremely pleased to receive these grants.
The other more personal awards, like the Young IT Scientist Award, provide a signal from society that you are on the right track. It helps reaffirm your belief in what you are doing and doubt yourself less when making strategic decisions.
So I think these are all small victories and they are important in their own regard. I think they help, but I can't say which one I was the happiest about. I guess they were all warm and useful.

Moving on to Better Medicine, the company is building AI-powered tools for radiologists. Could you describe some of the tools that are being built?
We're building intelligent tools to make radiologists more efficient and accurate. Essentially we're building decision support systems, meaning that we are not replacing people, but we are helping the existing staff to flourish and to be successful. At this point of time, we are building systems that can segment, detect and measure malignant lesions in abdominal CT scans. Apart from the task of finding, and measuring the lesions themselves, radiologists generally find the task of reporting their findings quite cumbersome, so our system aims to automate this step as well. This would mean that the radiologists can go from finding lesions to getting detailed descriptions of their findings quickly.
We're currently focussing on diagnostics and reporting, and especially on cancer.

Better Medicine was established in 2020, and there are mentions of four proof-of-concept solutions from the company. What comes next?
What we aim to build is one solution that would help radiologists in their workflow from the start to the finish. Currently in the market, there are plenty of organ-specific models that help radiologists diagnose lesions. For example, there are plenty of lung AI models, and some liver-specific models. However, it is quite unreasonable to expect a radiologist to actually start plugging each and every model to get to the diagnosis. The radiologists would rather go through the scans manually and be done with it.


So our vision is to build a system that can analyze the entire abdominal scan and cover all the organs. We call it the full-body approach.

Our models that deal with kidneys and lungs are in quite advanced stages, and we also have proof-of-concept models for liver and pancreas. Obviously, these organs are not the only ones that we'd have to deal with. Some of the other models that we are considering are bones, colon and lymph nodes, as these are also frequent sites for cancers.
Now since building the entire pipeline might take a fair amount of time, in the medium term we are planning to offer the organ specific models in a SaaS offering. For instance, there are no kidney specific models in the market right now.

Better Medicine seems to have a fairly large founding team, with four co-founders. Could you comment on the team and what the founder dynamics are like?
Yes, we do have four original co-founders and there is one late co-founder. Each founder brings something important to the team and has a role to play in solving the challenge that we have ahead of us. We have Priit Salumaa as our CEO, who is basically a serial entrepreneur, and brings his entrepreneurial experience to the table. Then we have Martin Reim as our Chief of Medicine. Martin is a practicing radiologist and is also the President of the Estonian Radiology Society. He has a huge network in the world of medicine that we can leverage. We also have Bohdan Petryshak as our Chief of AI Engineering, he is an ex-student of mine, and this is his second startup in the field of medicinal imaging. Bohdan is more hands-on when it comes to coding, while I take care of the theoretical aspects. Last but not least, Helena Ije joined our team as a late co-founder and our COO. Helena is a wonderful professional with a generalist approach and experience in the UK NHS. When it comes to the founding team, one of the things I can point out is that everyone simply has stellar track records. So when we are pitching the company to raise funds, the team slide is when I'm the most relaxed.
Getting to the founder dynamics, as with every founding team we've had our ups and downs, but I think we've solved them quite well.

What are the challenges when it comes to the medical industry in general, and Estonia specifically?
I think Estonia is a great place to start. There are good things and there are not so good things about starting here. The first thing is that Estonia is highly computerized, and everybody knows how to use a computer. Then there is the electronic health system, which means that doctors are used to typing reports and the health records are all digital. It's a bit of a different question when it comes to the ease of accessing this data. Getting this data can be quite hard.


But at the same time because the country is so small, there is a better chance of us knowing all the big players. This means we can talk to the right people very quickly and things get done faster.

While if you are doing something like that in the UK or in the US, you have to go through a long chain of conversations before you can actually talk to the right person.
At the same time, Estonia being so small ends up becoming a disadvantage because to grow the company and revenues you need to expand outside of Estonia. You can build your proof of concept models, validate the technology, and get quick feedback for your products, but when the time comes to scale, you run into the same long chain conversations and chains of commands that you didn't have to deal with in Estonia.
That brings me to the challenges when it comes to working in the medical industry. Medicine has had a dirty and bloody history. People have done unspeakable things to each other over the centuries. There were things like lobotomies, bloodletting and what not. So, we ended up regulating it to the point where we are now. In fact, I believe that medicine has run into a bit of a positive feedback loop, where people in power keep progressively regulating it more and more in return for political support. On the other hand, of course, we all understand that the reason for this regulation is great. We need to make sure that patients benefit from the treatment they get. We want to go to the hospital and have the best care we can ever imagine, right?
On a slightly lighter note you're dealing with so many things like research, industry collaboration, teaching, Better Medicine. Additionally, I've heard that you're an amazing Table Tennis player. So, how do you manage your time?
Poorly and when it comes to table tennis, apparently there is a tale that goes around the Institute of Computer Science that you have to first win against me to get to your PhD. Although, beating me in reality, of course, is not that hard.
Jokes aside, I have a very classic answer. I do sports, I try not to sacrifice my sleep, and try to maintain my social connections. The other thing is that living in Tartu helps. I spend less time on unimportant things like commuting so I get to do more of what I want to do.
Sign up for our newsletter for more stories like this, and come meet the next generation of innovative startups at the sTARTUp Day festival on 24-26 January 2024!
Articles you might also like: