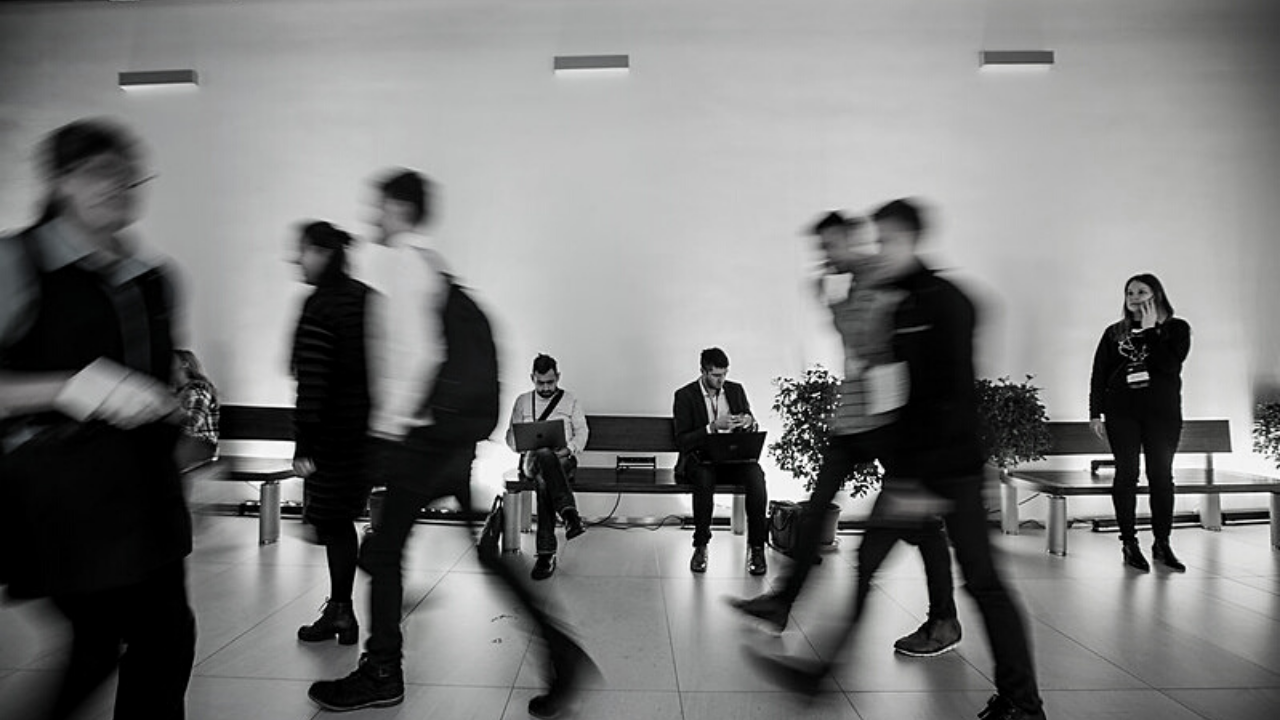 21 Estonian startups and podcasts that help you become a better version of yourself in 2021!
With the end of this crazy year approaching, many of us start thinking about the new year and promise to become healthier, thriftier, and more productive. Then comes January, many of the goals seem too hard to achieve, and the enthusiasm wanes … until the next New Year.

Estonian Startup Database
includes over 1000 startups born out of a desire to solve some problem. It would be foolish not to use solutions that have already been developed and are ready to use. That's why we picked out 21 Estonian startups and podcasts that help attain goals related to health, finances, environment, education, and personal growth.
HealthTech
There are 92 HealthTech startups in Estonia whose combined turnover grew by 203% YoY in the first three quarters of 2020. Viveo Health, a telemedicine startup, scored the biggest investment when it raised 2 million euros in spring. The year has been challenging for the physical and mental health of both grown-ups and kids. And it's great to see Estonian startups help confront these issues.
1.
Synctuition
Synctuition is an app for meditation and relaxation that increases productivity, improves sleep quality, and reduces stress. What makes the app special is the fact that it is the first meditation program recorded with a 3D microphone. It includes sounds recorded in mystical locations all over the world over ten years as well as contributions from Estonian musicians. The first three sound journeys are free, after that, the cost is 15 EUR/month. Synctution has over 3 million users and is particularly popular in the U.S.
2.
Stebby
Health and wellness platform Stebby (ex SportID) offers a step-by-step route to a healthier and more active lifestyle. The platform combines many wellness services, such as sports clubs and water centers, physiotherapy, diet counseling, and even health insurance. Users can pay for passes and services with employer's compensation and simultaneously track their expenses. Also, you can compete with friends or coworkers. Even these days, when opportunities for indoor sports are limited, Stebby provides suggestions for home and outdoor training.
3.
Viveo Health
Viveo Health seeks to make diagnostic medical care quickly accessible to everyone. The platform offers video appointments and counseling via phone and chat that allow customers to quickly connect to a doctor in case of a health concern. The service is available 7 days a week, 12 hours a day. Individuals can select between three subscription plans – general practitioner, specialist doctor, and treatment plan – with fees starting from 20 EUR/month. The service is also available for companies who wish to make it available to their teams.
4.
Triumf Health
Triumf Health is a health tech company that seeks to provide psychological and behavioral support through play. The platform offers two types of games for 7–14-old kids. Their first game sought to alleviate psychological issues for kids with chronic illness. It focuses on mental health and following treatment while also allowing kids to learn and experience success. The second game, launched this spring, focuses on alleviating anxiety and uncertainty caused by the pandemic as well as helping adapt to changes to prevent mental health issues in kids. The game teaches children about healthy behavior, coping with emotions, problem-solving, and self-control.
EdTech
There are 43 EdTech companies in Estonia that have shown resilience in this challenging year. As a result of the shift to distance learning in spring, the number of users of digital solutions grew by 180%. The startups in the sector raised 2.5 million in funding in the first half of the year. Educational mobile apps and platforms offer kids entertainment at the same time educating them. EdTech also makes life a bit easier for parents-turned-into-teachers overnight.
5.
ALPA Kids
ALPA Kids is an educational and fun mobile app based on local culture that has been developed in collaboration with Estonian kindergartens and schools. Games are grouped into four difficulty levels and integrate with off-screen activities so that children would connect the newly acquired knowledge to their surroundings. The app has interesting extra features – for example, voice slowdown encourages speaking more slowly. The app has a free and paid version with an annual fee of 7.99€.
6.
99math
99math is an online math platform that uses gaming psychology to engage kids in math. They develop e-sport games and competitions for primarily first to sixth graders to make math more exciting and engaging. The platform also makes life easier for teachers who, instead of correcting tests, see study analytics, which clearly shows the mastered skills and what they still need to practice. The platform is free for both teachers and students.
Author: Kiur Kaasik
7.
Edukoht
Narva-based startup Edukoht offers programming courses for 10–16-year-old students. Born out of high demand and virtually zero supply, Edukoht organizes courses in Narva and Kohtla-Järve. Studies take place in groups of 10, and one 2.5-hour lesson costs 5 euros for the student. Students start from the visual programming language Scratch, later followed by HTML, CSS, and Javascript. Their mentors are university and gymnasium students who have only recently studied programming basics themselves and, therefore, can give practical tips based on their experience.
FinTech
There are 144 FinTech startups in Estonia with a total of 1690 employees. As a result, the sector is the largest contributor to labor taxes – 29% of labor taxes paid in the first two quarters. Pactum raised the biggest investment – 2.7 million euros, followed by Cachet with 1.1 million.
8.
Cachet
Cachet is a volume-based insurance platform that takes into account the habits and driving behavior of the driver. They offer five services: regular casco and traffic insurance, ride-hailing casco and traffic insurance, and fleet insurance. Drivers for whom ride-hailing is not their main activity only have to pay higher rates when driving commercially, meaning, based on their ride schedule. During private rides, they pay standard rates. The app also helps keep track of insurance policies, claims, and other documents.
9.
Change Invest
Change Invest is a fintech startup that has built an app for investment services. Their goal is to make investing easier and more popular. Their mobile app offers novice investors low fees and support. Users have access to 17 top cryptocurrencies and can earn interest on their Visa payment card. Change also offers a bank card linked to your cryptocurrency balance that allows you to spend crypto in the real world.
CleanTech
There are 49 startups active in the CleanTech sector, and their employee count grew by 106% in the first three quarters of 2020. However, the turnover decreased by 40% YoY. Package material producer Woola recently raised 450,000€ to scale their product and expand to international markets.
10.
Roofit.solar
Roofit.solar produces roofing modules that look like conventional roof panels but hide thin solar panels that generate electricity for the building. In Estonia, the roof will typically pay for itself in ten years, meaning that enough electricity is produced over this period to cover the initial cost of the roof. Which is definitely better than a regular roof as the latter will never start to earn money. If more electricity is produced than consumed in summer, it will be sold to the grid as an advance payment and used to rebalance the electricity bill in winter.
11.
Woola
Woola has been declared the best green tech startup in Estonia as well as Europe. They solve a common problem in e-commerce – plastic bubble wrap used as packaging – by providing a sustainable alternative in the form of wool bubble wrap and envelopes. Their packaging is made out of leftover sheep wool, 153 tons of which goes to waste in Estonia each year without a good use so far. One package can be used multiple times as wool is a natural hi-tech material – flexible and durable. Woola's packaging can be customized with a brand logo or pattern.
Personal growth
The personal growth category consists mainly of EdTech and Business Software & HR startups. There are 191 startups in Estonia focusing on business software and/or recruitment, making the sector one of the contributors in employee count and employment taxes (21%). There are 107 startups in Creative Tech. One of them, a fresh news app So.Fa.Dog founded in February, raised 600,000 euros in the summer.
12.
Lingvist
Lingvist is an adaptive language-learning platform. It maps the knowledge and skills of each learner and adapts the learning materials to the learner. It teaches you a new language in about 200 hours. In Lingvist, you can learn English, French, Spanish, German, Russian, and Portuguese. The monthly fee is 19.99€, the annual fee is 79.99€, and a lifetime subscription is available for 199.99€. With each order, you can access all language courses.
13.
Weekdone
Weekdone is a software using OKR (Objectives and Key Results) methodology and PPP (Plans, Progress, Problems) process to set and track your goals. Weekdone allows you to monitor your own and your team's activities and achievements weekly. You can also set long-term goals, for example, quarterly goals. With the growing need and popularity of working from home, it is especially important to be aware of each other's activities from a distance. Teams of up to 3 members can use the software for free. From four members the fee is $90 per month, and the fee changes as the teams grow.
14.
Edumus
Edumus is an educational initiative that offers professionals the opportunity to teach at a school in addition to their main job. The goal of Edumus is to enrich education and provide a solution to the shortage of teachers. During the program, a professional teaches one subject in one school during the school year, meaning that the average weekly workload is four hours. It is a voluntary program, but all the professionals will undergo a training program and will also receive help from mentors.
15.
So.Fa.Dog
So.Fa.Dog is a news app that broadcasts the world's most important news via short video clips aka news bites. The app is in English and Estonian, and the news is divided into different categories, such as scientific discoveries, economics, fashion, and culture. In a world with such a fast pace and massive information flow, it is a good solution to keep up with the most important things in an entertaining way. The first ten swipes in the app are free, upon subscribing there is a 7 day free trial and the monthly fee is 7.99€.
16.
MeetFrank
MeetFrank is a recruitment app that helps people find jobs and companies recruit the best talent. The app is also for working people who are not actively looking for a job. They provide you with a good overview of career opportunities and job placement compared to the market situation. In the app, you can choose your interests, level, and expectations. A great way to be up to date with new job offers and the work culture of companies.


Podcasts
And last but not least – podcasts. Who wouldn't love listening to smart and successful people talking about their tips 'n tricks and sharing the most painful failures and best learnings? In Estonia, we certainly do, as there have been popping up so many good podcasts in Estonian in the last few years.
17.
grit.
Startup marketing podcast grit. joined to the Estonian podcast landscape quite recently, in the autumn of 2020. The podcast is hosted by Andreas Unt, co-founder and CMO of the digital marketing campaign platform Adact, and Marelle Ellen, CMO of the influencer marketing platform Promoty and our former Head of Marketing! Their guests are marketing gurus from Estonian startups whom they talk about the best marketing tips and strategies. Their latest guests have been Ott Ilves (Marketing and Sales Manager of Ampler Bikes) and Liia Pyatakova, Marketing Manager of Bolt Food, and Andrus Purde (CEO and co-founder of Outfunnel, former Head of Marketing at Pipedrive).
18.
Täitsa pekkis
In the Täitsa pekkis podcast, Katrin Hinrikus and Mihkel Vetemaa talk to their guests about their lives and the things that have gone totally wrong. They look for answers to why these things have gone wrong and how to overcome failures. For example, entrepreneur Kristel Kruustük, photographer Jake Farra and comedian Mattias Naan have visited the podcast recently.
19.
Restart
Restart is a radio Kuku show, where people from the technology field shed light on behind-the-scenes action of business and e-government. Each episode analyzes one topic – for example, IT education in primary school, the idea of a tax haven in the IT industry, etc. The podcast is hosted by Henrik Roonemaa and Taavi Kotka.
20.
Startup in Estonia
Startup in Estonia is a podcast focusing on the startup ecosystem, hosted by Startup Estonia. The host of the third season is the entrepreneur Adam Rang. The season focuses on how to build a successful startup. It includes telling the story of a good company, saving the planet, and also taking care of mental health. For example, Kristjan Maruste, the founder and CEO of Comodule, Sandra Särav, Bolt's sustainability manager, and Rain Rannu, an entrepreneur and film producer, have visited the podcast this season.
21.
sTARTUp Day podcast in Äripäeva raadio
Yes, now is the time for shameless self-promotion! This year, for the first time, we have our own podcast. It is hosted by the most wonderful host Artur Kamberg whose research is always thorough, and his knowledge is so broad that the guests learn new things from him! Our guests are mainly our cool speakers and other heroes related to sTARTUp Day. For example, our lead investors – Randu Riiberg and Ivo Remmelg – talked about the decision process of angel investors. In previous episodes, we've talked about burnout, procrastination, and greenwashing, but also about progress and happiness. Stay tuned, 'cuz there is something special happening at the beginning of 2021!
Articles you might also like: