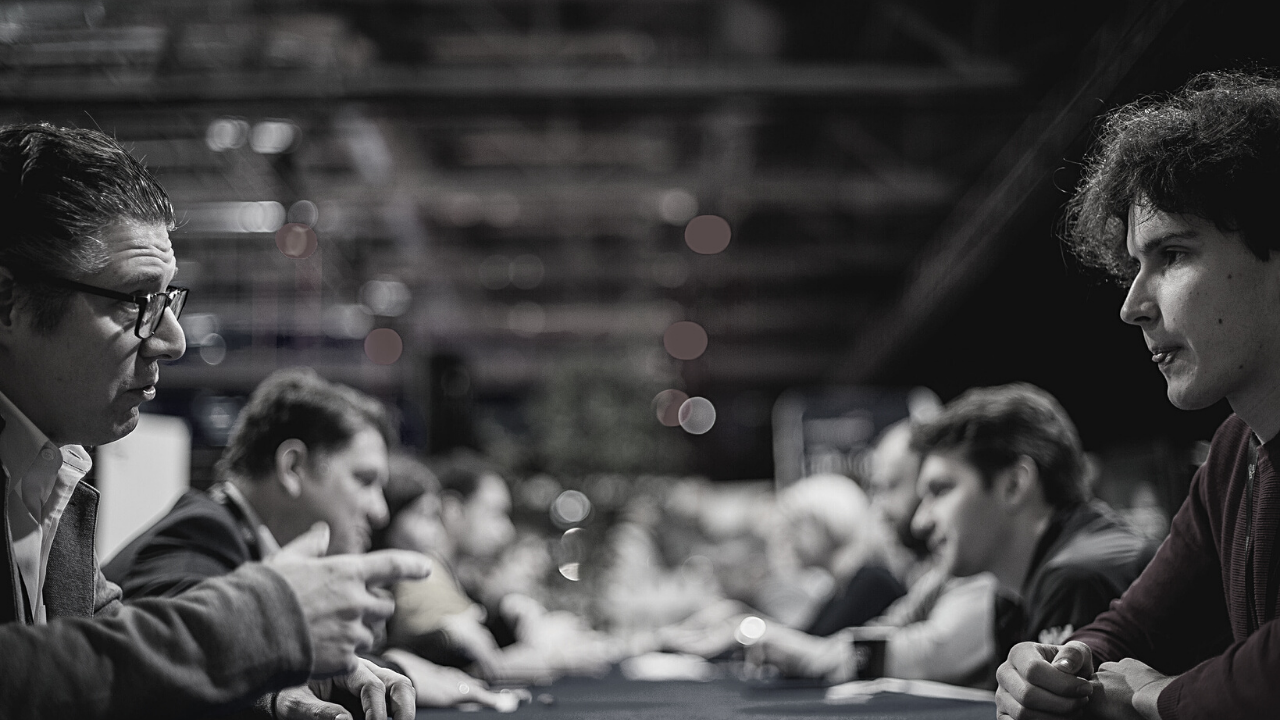 Virtual Business Speed Dating 101: tips & tricks
A great connection is like a marriage. It all starts with a first date. But before the first date, you might want to prepare a little to ensure a successful rendezvous. That's why we've put together a small list of tips and tricks to read through before attending the World's Largest Business Speed Date!

Please keep in mind that the Business Speed Dating takes place fully virtually. The event is only available to sTARTUp Day and Shift ticket holders. Both online & physical ticket holders are more than welcome to join – no pre registration needed, just join the session at the right time! At the venue, you'll find plenty of places to do the virtual speed dating from your phone or your computer. There is the library, Silen's call boxes and co-working areas where you can go and start your virtual speed dating.
Ϟ

Check out the schedule
Whether you're a startup, investor, executive, recruiter, or just looking for someone to network,
take a look at the sessions
and pick the best slots for you. You can also add them to your Brella schedule after you've received the Brella invitation!
Ϟ

Joining the platform
The event will take place on our speed dating platform Glimpse. As a sTARTUp Day or Shift ticket holder, you'll receive a link from us to join the sessions. If you're joining from a computer, use Firefox or Google Chrome to avoid errors. Safari is not supported. When joining through your phone, download the app on
iOS
or
Android
as web browsers aren't supported.
Ϟ

Getting started
After joining a session through the link provided by us, sign in with an existing account or create one on the spot. You can sign up before the event – click
here
. Each 1-1 meeting lasts for 4 minutes. Just join the sessions when they have started, you can also be late. So hop in and hop out any minute you want. If the meeting is going great and you have so much to discuss, there's also an option to extend the date for 2 minutes!
In addition, you can add a picture of yourself. To make it easier for your matches to find you after speed dating, add social handles as well. After the meeting you will get a sum of who you met to be able to reconnect after.
Ϟ

Camera and audio
As you are required to use audio and camera to video chat on Glimpse, clicking "Allow" before entering the Glimpse session is critical. If you accidentally click "Deny", follow these steps
here
for Chrome.
Ϟ

Matchmaking
Then as you hop into matchmaking, you'll be able to select your matching preferences — who you are and who you want to be matched with. After that, Glimpse will do its magic, and you'll be matched with the right person in no time.
Ϟ

No match?
Sometimes it can happen that there is nobody for you to match with. You may have exhausted all pairings, or there might be an odd number of participants in the session. In that case, click "wait together" in-between your matches, and chat with others in the lobby while you're waiting!
Ϟ

Photo Booth
Use the photo booth function to capture your first date with your potential investor, employer, or best friend for life! But remember to save your photos! This feature is only available on desktop.
Now that you've read the tips, you are ready to mingle, make the best connections of your life and enjoy sTARTUp Day 2021! See you soon!
Articles you might also like: