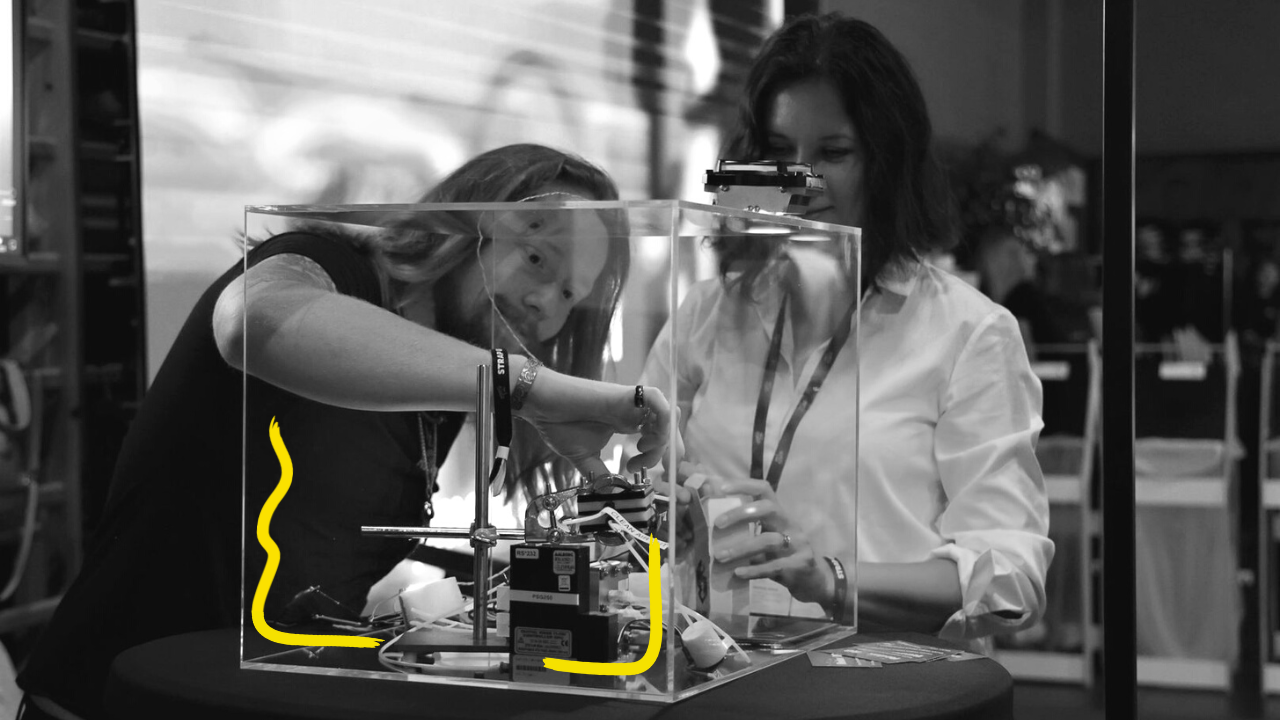 The University of Tartu spin-off company RedoxNRG captures CO2 and revolutionizes the chemical industry
According to Nadezda Kongi, founder and CEO of RedoxNRG, captured CO2 can be used to manufacture synthetic fuels. This can help ensure energy security in countries that do not produce oil, while also reducing the usage of fossil fuels. The University of Tartu is a co-organizer of the sTARTUp Day festival.
What does RedoxNRG do and who are your potential clients?
RedoxNRG is working on capturing carbon dioxide directly from the air and developing the technology to convert it. Our goal is to contribute to climate change mitigation by enabling our clients to reduce their carbon footprint and support the transition to a greener economy. Our technology extracts high-purity CO2 from the air and converts it into a useful raw material.
Our potential clients are companies that want to reduce their carbon footprint and industrial enterprises that need high-quality and high-purity CO2 gas for manufacturing.

Our technology is important because CO2 is one of the main causes of climate change, which can lead to serious environmental problems such as rising sea levels, extreme weather conditions, and excess warming. By reducing the amount of CO2 in the atmosphere, our technology helps to limit the impact of climate change.
In addition, the RedoxNRG technology enables the reuse of CO2, for example, in manufacturing synthetic fuels that could serve as an alternative to oil-based fuels. This could contribute to energy security and the reduction of fossil fuel usage.


How did you come up with this technological solution?
Kongilab is an electrochemical scientific group based in the Institute of Chemistry at the University of Tartu. Our lab has devoted years of research to the electrochemical conversion of CO2, resulting in the creation of innovative materials that effectively convert CO2 into valuable chemical products, such as formic acid.

While many methods exist globally for converting CO2, collecting a sufficient amount of gas for implementing these methods is still a challenge.
To address this issue, we investigated creating active electrode materials that could pull CO2 from the air. Positive initial results led us to further explore this approach.
However, our research goes beyond new material creation. Our goal is to find solutions that create a better, more sustainable future. Thanks to the high-quality research environment and cooperation network of the University of Tartu, we have the opportunity to work on something revolutionary with the potential to change the world.
What are your next challenges in developing the company?
RedoxNRG is facing significant challenges, including improving the technology to the TRL4-6 level and patenting the CO2 capturing technology. Our goal is to find new ways to lower the manufacturing costs of the components and materials of the devices. We aim to enter the market of carbon emission trading, which, although highly competitive, still has a lot of potential for growth and innovation.
One of the advantages of our technological solution is the ability to precisely measure the results. Our solution enables more transparent confirmation and monitoring of the elimination of CO2 from the atmosphere, which may help to improve the credibility of the market.


You also participated in the University of Tartu spin-off company program. How has this helped to develop your company?
The University of Tartu spin-off company program has been crucial for our startup. By participating in the program, we received invaluable support in introducing our technology to a larger audience. We gained access to specialists who helped us create excellent presentations to explain our complex technology in simpler terms. This helped attract potential investors.
Furthermore, the program was a great help in protecting our intellectual property. We received instructions and tips on how to safeguard our invention and ensure the security of our intellectual property.


For a research-intensive company, is it easy or difficult to start today? What are the biggest obstacles? Is there anything that contributes to the research-intensive business sector?
Starting a research-intensive company can be challenging, especially in highly innovative fields lacking previous experience and a firm regulatory framework. Complex funding, legal issues, and market conditions are the biggest obstacles to a successful start-up in the research-intensive field.
However, spin-off programs of universities and technological progress can contribute to the promotion and development of the research-intensive business sector. They provide support in funding, guidance, counseling, and solving technological challenges. Rising awareness of environmental issues also supports the development of research-intensive companies, as many startups operate in related fields and require new and innovative solutions.
You can meet Redox and other rising deep-tech stars at sTARTUp Day 2023, as well as find several deep-tech related discussions in this year's festival program. Check out the full schedule.


Articles you might also like: