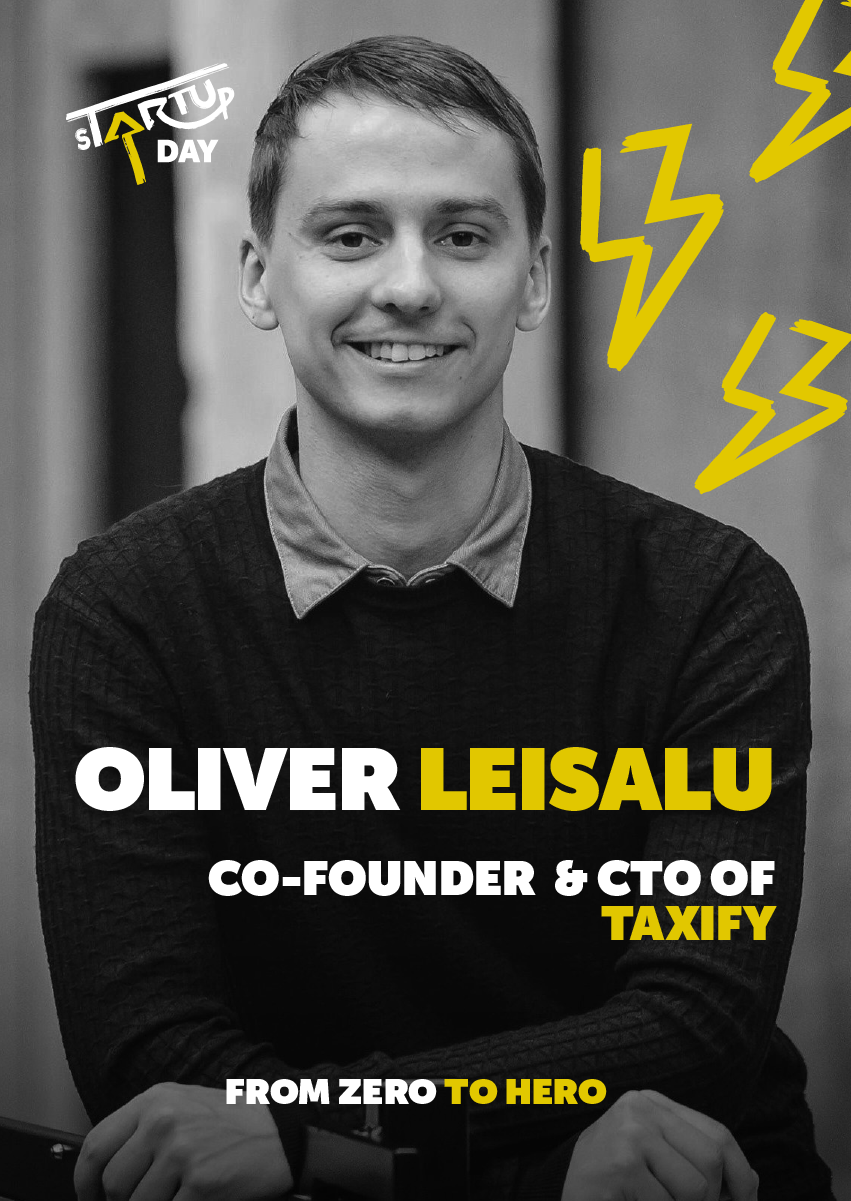 Oliver Leisalu, CTO & Co-Founder of Bolt: "Be passionate about what you're doing."
Oliver Leisalu is the CTO and the third co-founder of Bolt (previously Taxify) of whom we yet don't know much. Oliver will make his first bigger public appearance at sTARTUp Day on 25th January.
Oliver's role in Bolt's is building, maintaining and testing systems and ensuring consistency. As Bolt and its team are growing at great speed, Oliver's responsibility is to ensure the technological stability.
So little we know about you as a co-founder of Bolt - what was your role of founding Bolt?
I built the technical platform of Bolt – backend system that connects customers with drivers, and a lot of related things. Also the first versions of the Android app. Later on, I've been working on building different other products and the upgrades, both myself and with the team.
What does your average working day look like?
The average working day is full of discussions about how systems should be built or changed. As Bolt has grown very fast our main focus currently is describing the principles of the systems for the engineers – how all our different services work and bring the whole together.
What are the biggest challenges for your work? But the joys?
One of the biggest challenges with this rapid growth is to maintain the culture of development and quality. There are many new people joining us every week who come from completely different environments from around the world and have different expectations in this regard.
Secondly, the question is how much should be invested in developing the platform's technical capability which doesn't give us direct business value but at the same time accelerates the work of developers in the long run. Often the solutions that worked with a smaller team may not work for a much larger team.
What are your three truths?
Be passionate about what you're doing. That's the number one principle for me from which the others can be concluded. I would point out the importance of ownership. And also: consider the data and facts – don't assume!
I am inspired by…
Motivated people who want to build something awesome, are ready to make an effort and will influence many lives through that. And of course the result – if something new and useful will be completed.
Hero of the Week is a column focused on inspirational entrepreneurial people around us – their journeys, success stories and lessons learned from failures; goals, inspiration and everything in between. Get inspired and be the Hero of your own life!
Articles you might also like: