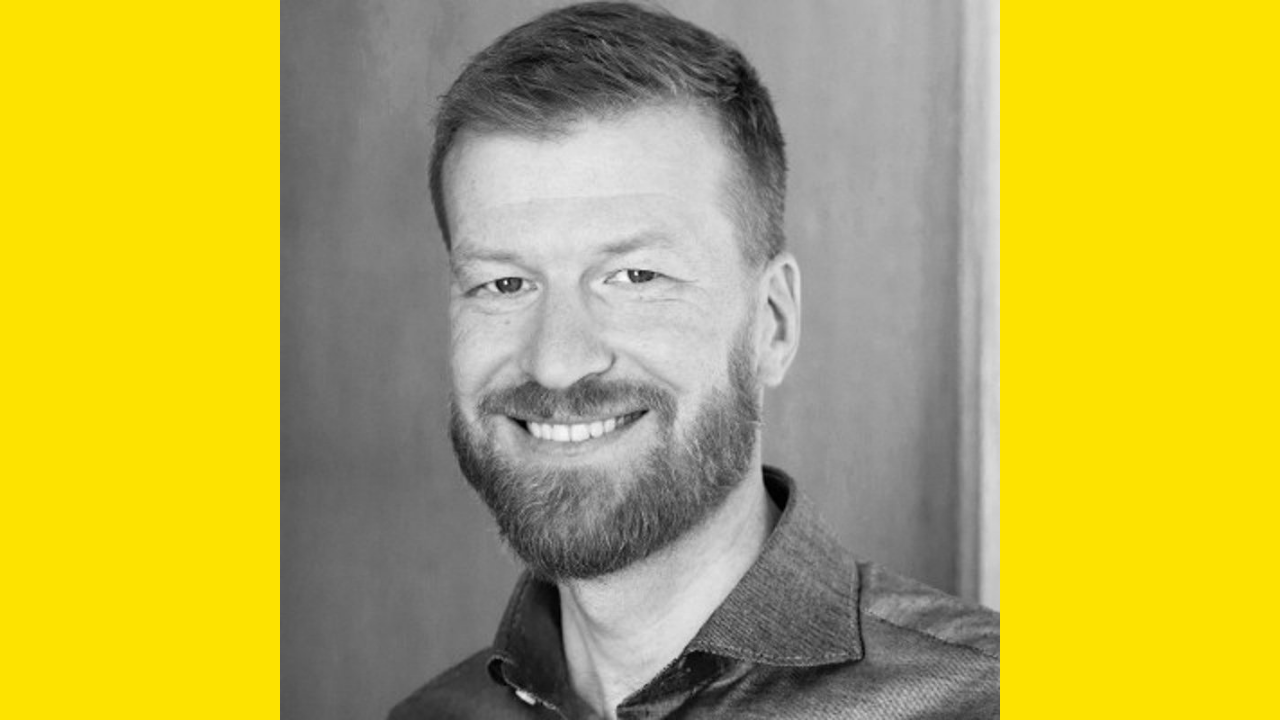 Margus Uudam on deep tech investing, raising unicorns and investor-founder partnerships
Margus Uudam is a founder and partner at Karma Ventures (karma.vc) an early-stage venture capital firm specialized in late seed and A round investments in Europe's most promising tech startups. His VC career started as the Head of Venture Capital Investments at Ambient Sound Investments in 2008. He also serves as the Chairman of Estonian Private Equity and Venture Capital Association.

In an interview for sTARTUp Day, Margus talks about deep tech investing, the importance of being authentic with investors, and how to decide whether to continue investing in a startup. At sTARTUp Day 2022, Margus will be discussing deep tech investing on Investors Day, a dedicated program for Investor Ticket holders on 24 August.
Let's start from the beginning. How did you become an investor?
I began my career in investing, both in stocks and bonds. I entered the VC world in 2008 when I became responsible for managing the portfolio of Skype co-founders at Ambient Sound Investments (ASI), which included 25 companies across the world. My tasks included managing the existing portfolio, doing follow-up investments as well as some new investments.
The global reach of the portfolio was incredibly beneficial in terms of gaining experience. I immediately got to work with US funds and founders from Asia, Europe, and obviously, Estonia, which equipped me with a global picture from the get-go.
Often, fund managers start from the local level. But then they may not be aware of the gaps between teams, for example, regarding U.S. sales or marketing teams. This global experience still plays an important role in where we invest today with Karma.vc.
Karma.vc spun off from ASI in 2016. What distinguishes your fund from others active in Estonia today?
I think there are two aspects. The first is strategy, the essence of which is deep tech or complex technologies. We define deep tech as a technology which a large, strong technology company would instead purchase than develop on its own, either because of a great inherent technological risk or excessive time and resource cost.
Our experience with ASI was that while European VCs complained that there were no exits, we had an exit, or several, annually. And it seemed to be complex technologies that the global companies were constantly monitoring and coming after with high purchase intent at a suitable moment.
The other aspect is that we want our relationship with the founder to be a partnership, not a founder-investor relationship.
It happens less frequently than one would think that the investor and founder have such value-add communication. Many investors claim to be a value-add, but they have no competence and experience in certain fields, and deep tech may be one of them. Some admit they are not value-add, and in those cases, it's all about the money. But some investor truly is a value-add for a particular company and a particular founder.
There are also different types of founders. Some are very collaborative and look out for various inputs; others are autonomous decision-makers, which also greatly affects our cooperation.


How do you validate the mutual match? Is there a litmus test all startups have to pass before you get on board as investors?
We talk to the teams a lot; we have one-on-one conversations with all the main team members. We want to understand the very nature of the team, the mindset, and the behavior of the founders.
However, we don't do any tricks as some investors do. For instance, one well-known investor is known to provoke a conflict before investing to see how the founder behaves in a conflict situation. Another VC fund from the U.S. will, at a random moment in a meeting, have their person look the founder in the eye and say, "Your mother loves you," in an attempt to figure out their reaction to an unexpected situation.
For us, one decisive factor is how we come up with new ideas together. When an investor comes on board, their whole team could become your team ‒ if you want and know how to use it. Hence we look at how we collaborate on ideas. Is it more like a Q&A session or a discussion? What will you take away from it? What will you not? Everyone develops their style over time.
Which common mistake do you often see startups commit when seeking investment, and how could they avoid it?
One typical mistake happens when pitching training has taught the founder to play someone that he actually is not. When a founder has been trained to convince investors, it's the end of a genuine conversation between two equal participants.
In fact, we don't know if the startup is going to be a success. And the founder doesn't know it, either. Hence it's always good to be honest on both sides about what we don't know.
If the founder tries to convince everyone that the company is a sure success, it's never the case. But as a result, we do not know what he does not know or what he is insecure about. So, we don't know how we can help. And if we don't know how we can help, we might not be the right partner for them.
Is it possible for a startup to achieve great success without taking investments at all?
Sure. It also depends on how you define success, the time period, etc. For instance, the Latvian company Printful recently raised money for the first time at a billion-dollar valuation. They raised $130 million but could have also done without it. It was a matter of choice, not of necessity.
We often see startups' financial plans where they estimate profitability in Year Three after the first round. That shows the founder may not be aware of what it takes, statistically, to build a company of significant value.
Virtually all companies that have reached unicorn status have raised between $100 and $500 million. Many startups aim to be unicorns, but if their financial plan shows profits in the year after raising money, with no more financing rounds, it automatically means a very low probability of meeting that ambition.
While it's possible to get very far, and in exceptional cases, companies have reached unicorn status with zero or $50 million investment, on average, it takes $200-500 million.



Are there any learnings from your investor career that have proven insightful in the long run?
When I graduated from Estonian Business School, the rector Madis Habakuk concluded our four years of study by saying that the truth was gray. This thought has stuck with me throughout my venture capital investment period. I don't know the future. And in this context, one of the most critical questions is, when do I continue to invest?
One of ASI's most successful exits failed three times with its business model, three times with its senior teams, then grew very fast in a year and a half and made a strong exit. This leads to the question, what's the right decision when it's time for a follow-up investment? Perhaps one of the criteria for deciding is that as long as the investor believes in the founder, it's worth continuing. Faith in the founder is one of the fundamentals guiding an investor's decisions.

What are some sectors where you will see the potential for significant growth in the coming years?
Expectations are pretty high for IoT, where the basic technology has reached a solid level and should lead to the roll-out of new products in the coming years. Also, fintech, where the first wave of neobanks has passed but basic technologies, core banking and KYC/AML are very important considering where the financial world is headed.
But perhaps above all, health technologies, as the current global situation has given a vast momentum for increasing efficiency and adopting new solutions in healthcare.
At Karma Ventures, we're always interested in cybersecurity or any other field where strong founders have created complex technologies.
Read the interview in Estonian
here
. foundME is the official media partner of sTARTUp Day 2022, bringing to you top stories of the festival and Estonian startup community.

Be the first to receive sTARTUp Day 2022 news and offers - subscribe to our
newsletter
.
Articles you might also like: