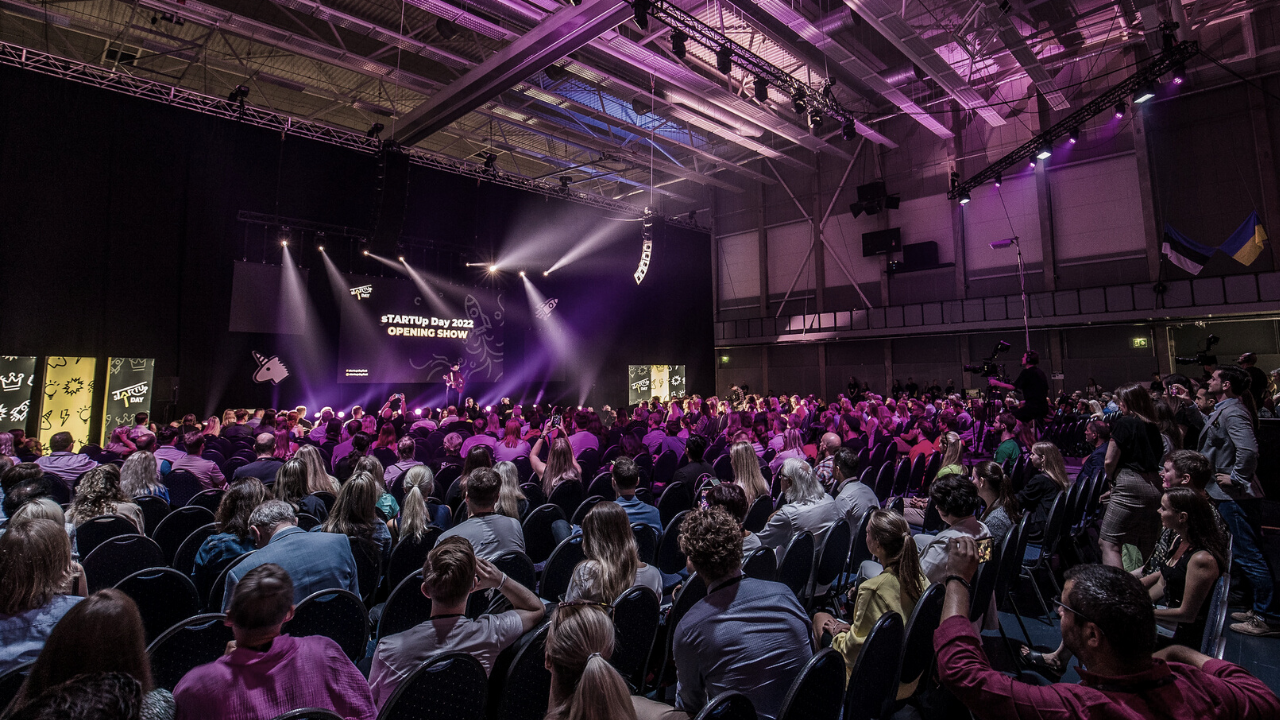 Let's take a first glimpse into the sTARTUp Day 2024 program!
The 8th edition of the sTARTUp Day festival, taking place on January 24–26, 2024, in the smart city of Tartu will be a special one for a number of reasons. Find out why.
First, after three years of summer and spring festivals, sTARTUp Day is returning to the final week of January. So if you have never experienced wintertime Estonia, this is your chance!


Moreover, by attending this year's sTARTUp Day, you can partake in a truly unique festive atmosphere in the city of Tartu. Tartu together with Southern Estonia is the European Capital of Culture in 2024, and
Tartu 2024 is also a co-organizer
of this year's sTARTUp Day. The opening ceremony of the Tartu 2024 European Capital of Culture year will take place at 7 p.m. on January 26, 2024, shortly after the curtain drops on the sTARTUp Day festival, while the celebrations start already earlier during the day.

From deeptech to personal pivots
As usual, Day 0 on January 24 is reserved for 30+ side events, including the traditional
Investor Day
and
Executive Day
and some special treats for startups. On January 25–26, the festival buzz is centered around the University of Tartu Sports Hall, where 150+ entrepreneurs and experts will be sharing their insights and experiences on two stages and in seminars.


We'll continue to explore topics that have become an important part of the essence of sTARTUp Day over the years, such as
DeepTech, Mental Health and Founder Stories
. In addition, we will have new tracks, for instance, Marketing and Brand, Company Culture and Personal & Professional Pivots, among others. Naturally, we'll hear plenty of inspirational stories from entrepreneurs from all over the world.

"Our goal is for the program to balance both practical knowledge about the business world as well as inspirational stories that urge people to notice and appreciate the important things around them," explains Head of Program Ida Maria Orula.
"One of the tracks that I'm very excited about will focus on workplace happiness and healthy company culture because, as we all know, people are more creative and productive when they can work in a comfortable and supportive environment.
In addition, we want to continue raising awareness and encouraging people to talk about topics that might be considered controversial. That's why this time, we'll be discussing topics such as founder breakup and resignation," she adds.

First speakers announced
We have announced the first speakers of sTARTUp Day 2024. Let's get to know some of them.

Ϟ Alar Karis
Alar Karis was elected as President of the Republic of Estonia by the Riigikogu on August 31, 2021, and was sworn in on October 11, 2021. We are honored to host a fireside chat with Mr. Karis after the opening words of the festival on January 25.

Ϟ Taisuke Alex Odajima
Alex is the CEO of EDGEof INNOVATION, who has been active in the Japanese startup ecosystem for over 15 years. In 2018, he founded EDGEof, an innovation hub in the center of Tokyo where he has welcomed over 15,000 visitors from more than 50 countries in two years. After its closure due to COVID, he continues his effort to connect the innovation ecosystems of Japan and overseas and he is involved in startup-related initiatives of various countries.

Ϟ Lena Thompson
Lena is a Future of Work Consultant with over 15 years of experience in the corporate arena consulting, training and designing systems for global clients. In 2019, she left her career to figure out her purpose and find direction in life. Now, Lena is an award-winning entrepreneur and an international speaker on a mission to bridge the gap between the corporate and spiritual worlds. She believes that the real key to success and a fulfilled life is self-knowledge.


Check out all
the announced speakers
.
Secure
your ticket
to sTARTUp Day 2024 today, or
sign up for our newsletter
to be the first to receive festival news and offers.
Articles you might also like: