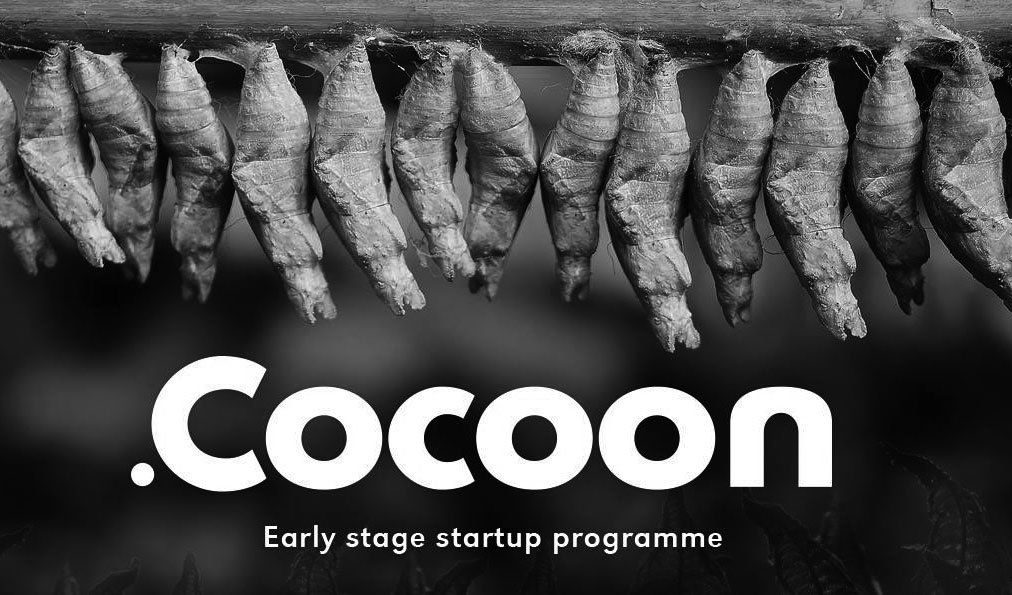 .Cocoon Offers a Mentorship Program That Focuses on the Psychology of Startup Founders
Next
to numerous business incubators and accelerators, there's now a new program called
.
Cocoon
. Its innovative and unique approach focuses on founders' personal development instead of a company.
Cocoon's founder, Contriber's CEO and business angel Rein Lemberpuu states that by changing the attitude of a founder, the organization will grow as well. Startups face different problems that need solutions on a daily basis – conflicts in the team, finding investors, slow growth of sales etc. Some problems will be solved easily, others tend to stay and seem too complicated to manage. "In general, a problem means that the approach is not working. You have a fixed perspective, but it's not a solution to the problem," Rein Lemberpuu explains. "The main thing that differentiates people from each other is how they are able to solve their problems and what actions do they take."


Focusing on founders' psychology
Finding solutions and different perspectives to problems might not be an easy task for a beginner entrepreneur. They are often afraid of making a decision that cannot be changed later. Being a founder in a startup is often a lonely job. The worries you have are not always understood by team members, friends or family since they are not dealing with the similar matter. So, the only ones who understand your challenges and can provide you with different perspectives are those who are in the same position.
As a long time entrepreneur, Rein Lemberpuu is familiar with this issue as he has often been the one who startup founders contact. This is also the reason he founded the Cocoon mentorship program – there were no similar programs. The program pairs a startup founder with a suitable mentor for one-on-one consultations as well creates the opportunity to network with other mentors and founders in joint events. .Cocoon is not a local program and participation is open for founders from around the world. Business development happens through developing the founders' psychology and perspectives.
"The main thing that differentiates people from each other is how they are able to solve their problems and what actions do they take." – Rein Lemberpuu
The aim of Cocoon's program is to help startups grow and founders to develop accordingly. Rein Lemberpuu says that people often forget the fact that growth is also a change. A business with hundred or thousand employees cannot be run in the same way that a business with ten employees. Most of the time, the problem is not about the founder not being willing to change but about what change is necessary and how to make it happen. "We start with a business problem. We find the connection between a business problem and your personal problem. Finding this connection is not elementary," says Lemberpuu. Once this connection has been discovered it's easy to understand which part of yourself you should change. Mentors, events and network help to find out how to make this change happen.


Big expectations for the program
Rain Sepp, founder and CEO of a startup called askRobin took part in the first Cocoon program. He joined the program because he missed a network of internationally experienced mentors and founders. Since he had previously been both a mentor and a participant in various startup programs, he was attracted by Cocoon's long and organized mentorship plan and the opportunity to work together with a mentor towards a mutual goal.
"If your goal is to grow your sales, then it's also the goal of your mentor since he will benefit from it as well." – Rain Sepp
The main expectations are establishing a constant communication with the mentor, receiving support, honest feedback and challenges. This may be a bit scary at first but the mentor is prepared to help you with these things. "My expectations are very high that this program will be a challenge for the mentors as well," states Sepp.
Carefully chosen mentors
In Cocoon, lots of emphasis are put on the mentors and their benefits. In addition to giving back to the community, the mentors have an opportunity to get a share from the revenue, which is earned with their help. They can grow and become better as a mentor. Matching a mentor with an entrepreneur is a mutual agreement: mentor should feel that he has something to offer to the founder and they should see that the mentor is a suitable helper for solving the problems.
There is a wide variety of different mentors in the program: professional business developers, board members, personal and communication specialists, and business angles. All of them are chosen by Lemberpuu, based on their ability to approach the founders' development from a scientific – psychological and neuroscientific – point view as well as considering personal experiences, religion and paranormal world.
Three of the .Cocoon mentors - Skinner Layne, Dmitri Sarle and Mark Ashton will be sharing their thoughts about founders' psychology in January at sTARTUp Day 2019.'
Articles you might also like: