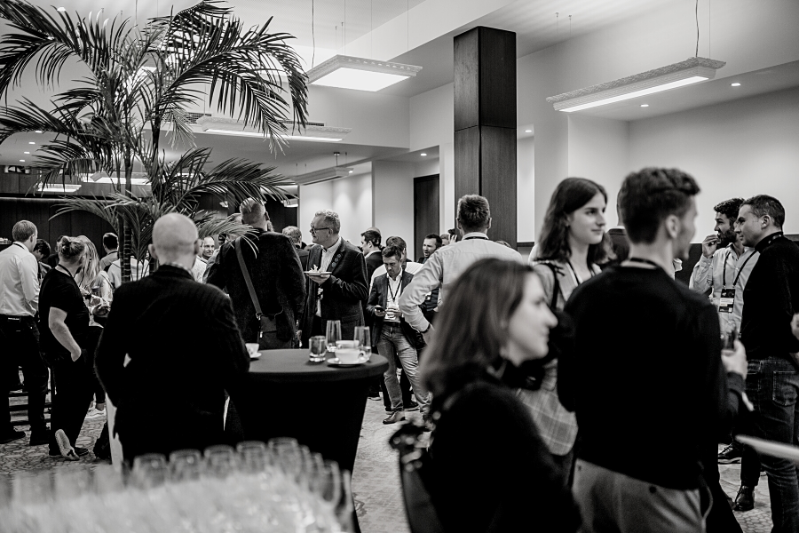 EXECUTIVE DAY
Executive Day is an exclusive executives' meetup to share experiences, learn from each other, and create meaningful contacts. Structured in a way you'd feel both elevated by and busy with new ideas while leaving enough room for networking.
Agenda
| | |
| --- | --- |
| 10:30  | Gathering for Executive Day and registration |
| 11:00  | Opening words from Kristel Uibo and Martin Vares (Fractory) |
| 11:05 | Fireside chat with Prime Minister of Estonia – Kaja Kallas |
| 11:25  | "Northen Europe biggest Circular project" Rainer Pesti (Ragn-Sells Estonia) |
| 11:35  | "Green transition in practice: farming industry" Robin Saluoks (eAgronom) |
| 11:45  | "Green Loans" Olavi Lepp (Swedbank) |
| 11:55  | Panel discussion – Green transition in practice |
| 12:45  | Networking break |
| 13:30  | "The Big Player: Business meets digitalisation and green transition" Remo Kirss (DPD Estonia) |
| 13:45  | "Logistics: the Innovator" Ülari Kalamees (Cargoson) |
| 14:00  | "Logistics: the Digitaliser" Jaak Laineste (Sixfold) |
| 14:15  | Panel discussion – Logistics |
| 15:05  | Networking break |
| 15:30  | "Metal as an asset" Eva Pedjak (Cronimet) |
| 15:45  | "Manufacturing process disrupter" Taavi Laur (5.0 Robotics) |
| 16:00  | "The match-maker" Joosep Merelaht (Fractory) |
| 16:15  | Panel discussion – Metal Industry Disruption |
| 17:10  | AIRE Club Executive Day networking event |
Executive program
Fireside chat with the Prime Minister of Estonia Kaja Kallas
Panel moderator, Martin Vares will ask questions that are on his mind and heart as an entrepreneur. The conversation will evolve around green transition, SMEs and digitalisation and scarcity of labor force, raw material as well as rising costs.


Green transition
As the European Union has set a goal to reach climate neutrality by 2050, companies all over Europe are working to establish new technologies and create sustainable industry and transport to minimize pollution and elevate the well-being of the environment. That's what everyone is calling "the green transition". Companies are developing new products, approaches and tools for making the green transition a reality. With rough times in the economy and geopolitics - what is ahead of us? How are an IT company in farming, a bank and a manufacturing company connected in the context of green transition? Martin Vares, a co-founder of Fractory, will moderate the discussion and ask all the tough questions.
The panel will be moderated by Martin Vares (Fractory).


Logistics
The importance of logistics continues to rise as a result of globalization. It combines many aspects such as different parties and factors to make the transit faster, more comfortable, and efficient.
Global transport company, logistics industry digitalization startup and supply chain innovation platform leaders discuss these topics more deeply during Executive Day. The experts will also assess how client expectations have changed over the last years.
The panel will be moderated by Heiti Mering (Waybiller).


Metal Industry Disruption
In recent years, the world has faced many global crises, which have left a huge scar on manufacturing. Especially in the metal industry, as the cost of using metal has skyrocketed. This has led many companies to turn their head to alternative materials. Could metal be replaced entirely? How would it change the quality of the product and means of production? What could happen in the foreseeable future?
Executive Day is moderated by
Kristel Uibo
.


sTARTUp Day highlights for Executives
This year, the Executive Day on the 24th of August, with keynotes on green transition, logistics, and metal industry disruption, is exclusively for Executive ticket holders. Topics are specially chosen and program designed to start conversations.
The following days - 25, 26 of August - focused on embracing innovation and empowering entrepreneurship. Here are some of our top picks:
Ϟ "Hidden gems: Where have all the programmers gone?" panel discussion with
Andres Sutt and industry experts from Swedbank, Veriff, kood/Jõhvi

Ϟ "Give Back and Never Give Up. From Failed Entrepreneur To Investor in 50+ Startups20"
Raja Skogland
, The Visionary Company
Ϟ "Unlock Top Talent Everywhere: Advantages of Hiring Top Remote and Global Talent"
Lona Alia
, SafetyWing
Ϟ "How to Build a Modern International Multi-functional B2B Sales Force"
Faris
Sehovic
, Boku
A full list of the inspirational speakers can be found
here
.
Plus, you will have plenty of opportunities to network at the venue.


Venue
Executive Day will be held at V Spa Hotel and Conference centre located at Riia 2, Tartu. For detailed location see the map below.
Parking
If you arrive by car, you can choose a parking house in the nearby shopping centers
Kvartal
,
Tasku
or
Kaubamaja
. One stop shop for all other parking opportunities in Tartu is
Autlo app
.