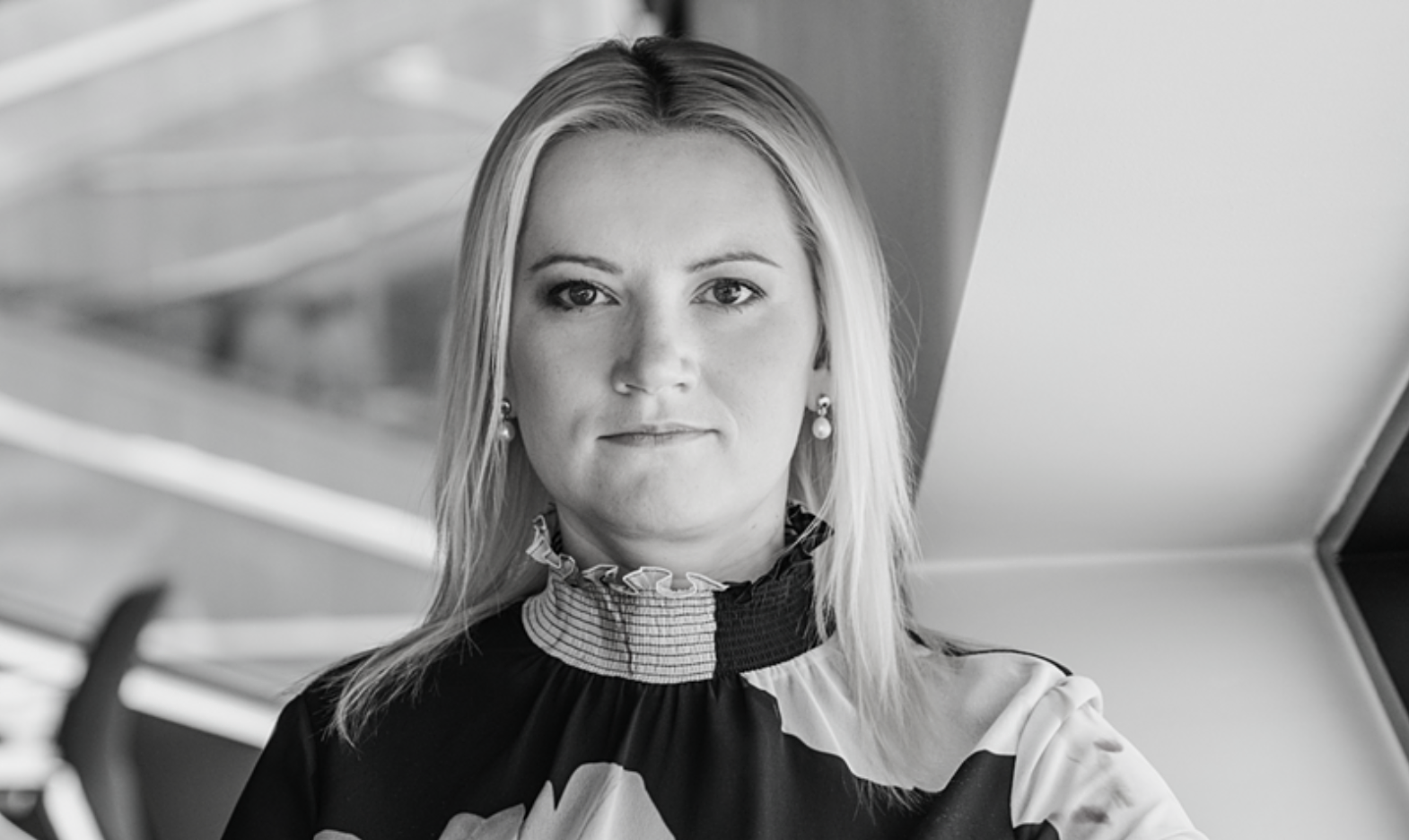 Sille Pettai: "A business is unsustainable when the biggest problem is unfair treatment of employees."
Sille Pettai shared her thoughts regarding the Female Founders Meetup event series.
SmartCap
manages an Estonian state-owned venture capital fund that, together with private investors, invests in knowledge- and technology-intensive companies with high international growth potential, helping them to develop and grow. We talked about the nature of entrepreneurship, women in business and concerns of the present time.
Do you believe that some people are born to be entrepreneurs? Why?
Probably yes, because often you can't find a connection between a person and the external factors that affect. Rather the inner spark and the desire to become an entrepreneur play an important role. At the same time, I believe that the success of a company is determined rather by external factors such as valuable contacts, networks, and learned skills, for example, sales and presentation skills. These factors may determine success, but not whether you are an entrepreneur at heart.
What is the formula for success?
No matter what a person does in life, he/she must do it with all of their heart. It is always clear whether a person has a positive attitude and is passionate about his/her role. That inspires others to go along with their ideas.

Wh
at are the personal qualities that you need to be a successful entrepreneur?
Confidence. This is the quality that is seen first. It shows whether the person believes in their business or not.
Is the small proportion of women in business and working in leading positions a problem only in Estonia or elsewhere in the world? How to solve it?
This is certainly a more widespread problem, in some areas just more acute. But it is certainly not a sensible solution to demand authority with brute force and desire. The common will and conscious steps of women and men are valued. From a practical point of view, it is important to rely on the data and make decisions based on them. For example, what are the results for companies run by women, men, or mixed teams.
Leaders should be selected based on their performance, not based on gender or other non-relevant factors.


This problem is difficult to understand today. The virtual world and robotics have developed at a wild pace and made great strides, but we are still unable to tackle gender inequality in the world. It has been a problem for thousands of years, but we have not yet reached an organic solution.
What are the pros and cons of being a female entrepreneur today?
The most positive aspect of the problem is that the minority and inequality of women are recognized. The concern is deliberately addressed. There may be some beliefs that need to be determined in lifestyle and the business world. The latest major development is that flexible working hours at business organizations have become the norm this year. The opportunity has made it easier to manage family and work, which is often the biggest challenge for women. The downside is that there are still countries in the world where women's rights are being violated, and opportunities to do business are very limited.
The pay gap continues to be a problem in Estonia – what would you recommend to women so that they'd get a fair salary?
I believe that it is perfectly acceptable for women to ask for a fair wage. At the job interview, let them know your salary request and also say that I want to receive a fair salary. The employer certainly knows what their salary level is in the company and, consequently, what the fair salary is.
Perhaps, employers should be advised here. The emergence of such issues must be prevented. Every company should aim for respect for its employees and equal treatment. It is important to develop a sustainable strategy so that the long-term goals are to treat your employees fairly and with dignity. A business is unsustainable when the biggest problem is the unfair treatment of employees. Eventually, the company could lose many talents because they weren't evaluated. It is worth preventing these problems, as awareness has greatly increased.
Which female entrepreneurs inspire you the most? Why?
Every woman who has started a business inspires me. Of course, as long as it is an ethical company. In my opinion, all the female entrepreneurs of the new generation are powerful players, although they are very different in profile. Some are very active in media or have a strong personal brand, while others are quite backroom players. Nevertheless, they are all important and inspiring!
Members of Board Sille and Mari
What is the biggest occupational obstacle that you've had to overcome?
One of the biggest obstacles arises in a company when employees have a very different understanding of the goal and the techniques for achieving it. Sooner or later, the methods will interfere with all the purposeful work. Everyone must understand the main goals. This makes it easier to choose common tools to reach the goal.
Human relations and staff have also proved to be a problem – what are the relationships in the team and what decisions are made regarding the staff. Professional relations play an important role in the functioning of the whole team.
What advice would you give to your younger self, who is just starting her career?
20-year-old Sille. I believe that the working journey could start at a young age. For example, working as an intern or learning things by yourself. You have to understand the practical needs as early as possible. Thanks to that, it is possible to better understand what to focus on when acquiring education and how to make better use of academic knowledge in the real world. Otherwise, it is difficult to understand what has been learned and draw conclusions from it. If you can't understand what role knowledge plays in the field of work, it is difficult to attach importance to it.
25-year-old Sille. By this age, life has reached a certain stage, where the main part of the educational path has been passed, and a certain amount of experience has been gained professionally. This is a stage in life where you can still make critical choices and the necessary changes. The middle of the twenties is a good time to make big choices because most of the young adults have not yet started a family and have not established routines, and therefore, there is no comfort zone. I am not convinced that I was thinking critically at the time. I could have been more conscious and perhaps changed direction.
Do you recommend participating in Female Founders Meetup events series and why? Why are such events necessary?
The event has a very valuable network of contacts. At the meetings, you can learn from the experiences of others, communicate with professionals in your field of interest, and find potential partners. Often it is easier and more comfortable to discuss certain topics around women.
Psst! Did you already hear that
Civitta
, sTARTUp Day and
EstBAN
are launching the coolest Female Founders Accelerator? For more information sign up
here
.
The second Female Founders Meetup was organized by sTARTUp Day, Estonian Founders Society, Startup Estonia and SmartCap. This event was financed by the European Regional
Development Fund according to the program Startup Estonia (EU50651).
Articles you might also like: