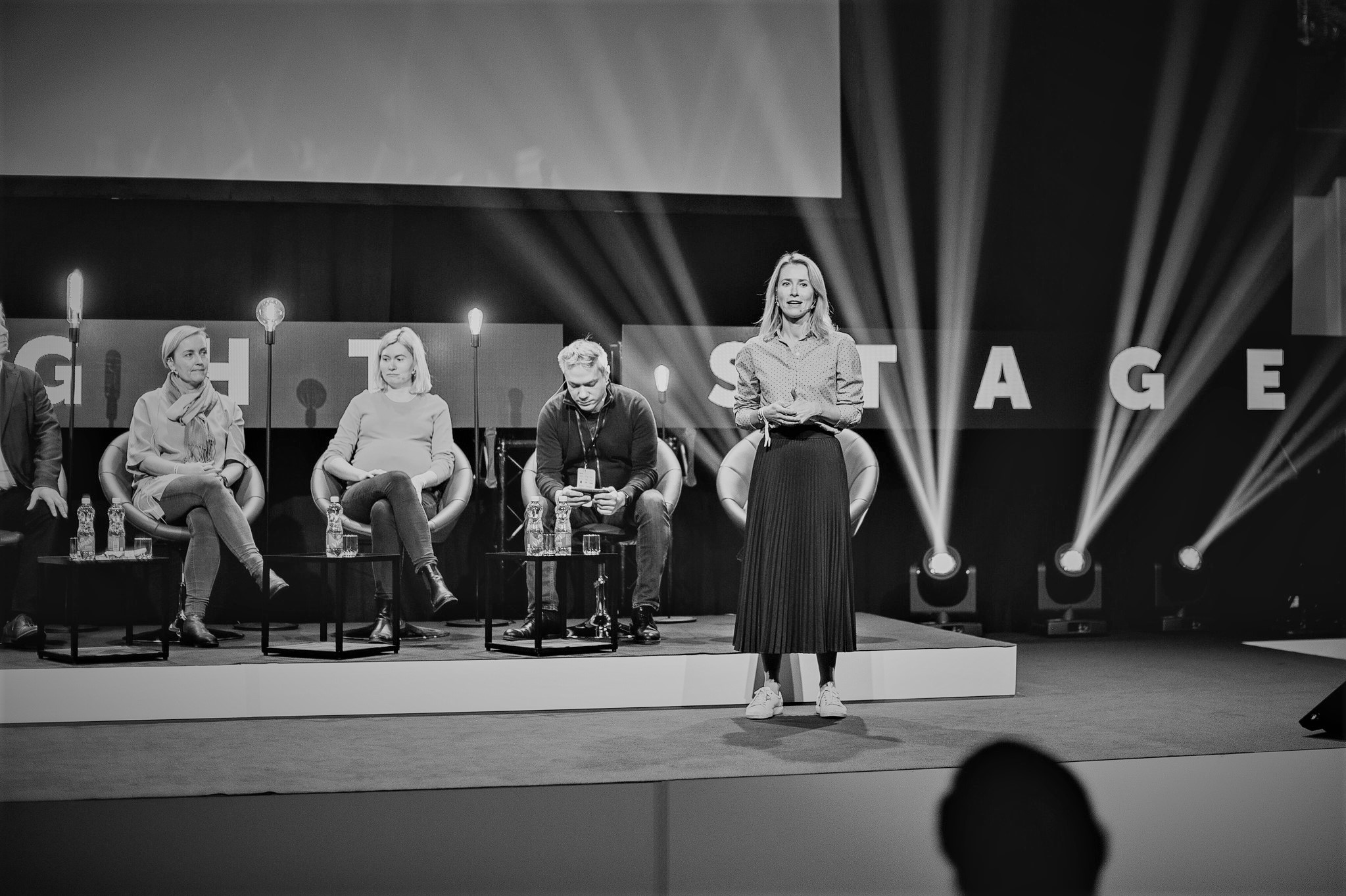 Politicians debate at sTARTUp Day: "As a small country we have nothing but our reputation to shake the table"
January 31, politicians debated on the topic "Estonia's Competitiveness 2020" on the sTARTUp Day stage. The panel featured Riina Sikkut (Social Democratic Party), Siim Kiisler (Isamaa), Kaja Kallas (Estonian Reform Party), Andrei Korobeinik (Estonian Centre Party) and Kristina Kallas (Estonia 200) and the debate was led by Johannes Tralla from the ERR.

Andrei Korobeinik (Estonian Centre Party)

The debate featured topics like climate neutrality, budgets, scientific development, innovation and immigration. The debate was fueled by various opinions that where the government should put $ 600 million if the oil shale power production should be ended. Kaja Kallas believes that oil shale energy will be too expensive in the future and Estonia should not invest in an oil shale refinery. Kristina Kallas pointed out that the public sector is not investing enough in the development of science, and since the salary of researchers has remained at the same level for 7 years, this is certainly something that should be prioritized more.

Kristina Kallas (Estonia 200)
The controversy was caused by Estonia's decreasing openness to people without citizenship, immigrants and their quotas. Kaja Kallas pointed out that even foreign investors feel that they are no longer welcomed and therefore it cannot be expected of immigrants. Kristina: "As a small country, we have nothing to put on the table, either during the negotiations or on the international arena, other than our reputation." The belief that Estonia's situation has improved over the last 20 years is divided into two.

Riina Sikkut (Social Democratic Party)
One of the major problems is the lack of Estonian language courses, which limits the acquisition of Estonian citizenship. According to the panel, the government is investing in the development of Estonian-language applications to encourage independent learning. Politicians also promised to be exemplary in their openness and receptivity to immigrants and foreigners.

Siim Kiisler (Isamaa)
The topic of building the Tartu-Tallinn road into four-lanes road was a source of indignation, believing that car traffic should not be encouraged, and that 10 to 20 years self-driving cars should already be on Estonian roads. Instead, the debators offered train travel instead of cars.

Kaja Kallas (Estonian Reform Party)
Commenting on sTARTUp Day, politicians agreed that the world of Estonian startups is on the rise and that being an Estonian has also earned a very good reputation in Silicon Valley compared to the beginning of the century, when it did not meet any compatriots there. Andrei Korobeinik invites everyone to come up with new ideas and suggestions: "Let's do it!"
Articles you might also like: