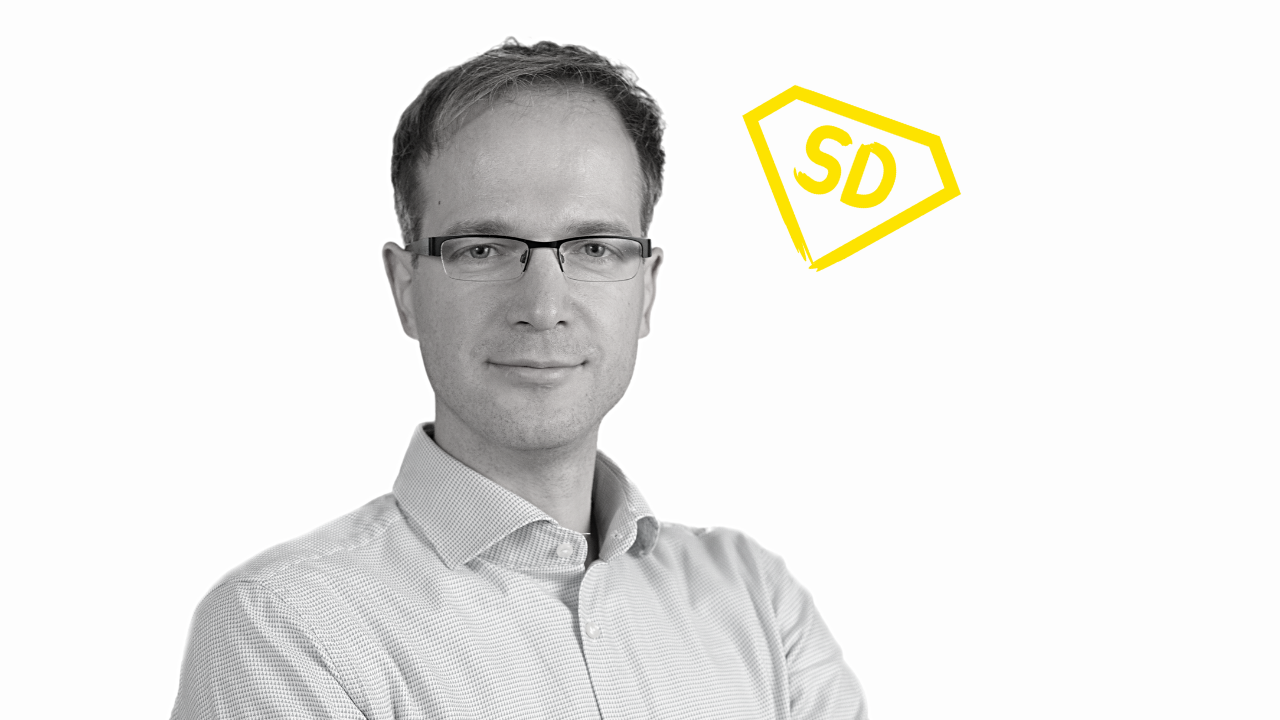 Meelis Kadaja: "We need people, and we need biotechnological solutions to take care of them!"
Meelis Kadaja has worked as the Chief Business Development Officer of
Icosagen Cell Factory
for seven years. He returned to Estonia in 2014 from New York City. Now, he is excited about
BioBlock
and other groundbreaking inventions born in Icosagen labs and Estonia. He enjoys running and has taken part in marathons in New York and Tallinn, this year he goes for his personal best in his hometown, Tartu!
This interview was conducted by Heilika Leinus, the Product Manager at Icosagen.


How did you become a business developer – was it something that happened naturally, or was it a well-deliberated decision?
I did experimental research for 16 years and saw the accumulation of intangible assets into freezers, descriptions of scientific discoveries in scientific journals, patents, and…that's it. This seemed to be the final stop. List of publications and developed reagents allowed scientists to get new research grants to generate new publications, and so on. New knowledge is great, but not enough.
I wanted to see the hard work done in the lab to solve problems, save someone's life, or at least extend it.
My impatience grew to the point where I decided to do it myself. So I dedicated my professional life to bringing scientific discoveries out of the labs to the public service.
Explain to a child what BioBlock does.
Vaccination is our most important defense against coronavirus – it keeps us alive and away from hospitalization. BioBlock nasal spray is our offensive weapon against the virus. It contains nanoparticles, called antibodies, that stick specifically to the SARS-CoV-2 virus. By isolating it from the environment, the virus can't "breathe". These antibodies are extracted from milk, including colostrum, and they do not let the viral particles enter the cells and replicate.
Milk containing SARS-CoV-2 antibodies used in BioBlock comes from the Holstein cows.


What are the questions to ask yourself to find out what you want to do in life?
The best way is to imagine yourself at old age, looking back to your life and thinking about things that you are proud of. Then surface from that dream, and discover that you have all these years ahead of you. Now use that time wisely to make yourself happy when that dream becomes a reality.
What are the personality traits that help a person to become successful?
Passion and courage, to name a few.
What do you think about mentors? Do you have any?
Mentors are like family – you need them the most when you are lost. I try to listen and learn from everyone, but I call only Professor Mart Ustav my mentor. He brings the best out in people. Take me as an example. I started as an average country boy, and with his help, I could do research at Rockefeller University, one of the best in Life Sciences and Medicine. I just had to study and work hard.
In the last five years, what new belief, behavior, or habit has most improved your life?
Everything is possible if you believe in it, making it the hardest part. It has to be all in, true belief without hesitation. I guess believing in belief has improved my life.
What advice would you give to your 20-year-old self?
I would say that there is life outside the lab. Business is about solving problems and providing solutions. It is as exciting as finding answers to scientific questions. Trust me, you'll like it.
What motivated you the most at the beginning of your journey when you just started with BioBlock?
While information and communication technologies are blooming, biotechnology has contributed very little to the lives of ordinary people outside of solving medical problems. There are many restrictions even for using genetically modified organisms, which would be the best way to improve food quality and use fewer resources for its production. One of the most exciting innovations is that BioBlock is not a drug. Rather, it is a bioactive material that specifically searches and destroys coronavirus SARS-Cov-2. It is one additional step towards using biotechnological solutions outside the medical sector. One day we might even use DNA for long-term data storage etc.
What makes you excited about the future?
COVID-19 pandemic has taught us that machines are not everything – we need people as well. We need biotechnological solutions to take care of them, and we at Icosagen can help with that. So, I'm excited to take other inventions to the market from Icosagen and Estonian universities. And for now, let's facemask the virus!
BioBlock is a partner of sTARTUp Day 2021, and you can see Meelis on the stage on August 26! Meelis, together with Indrek Neivelt, the CEO of Respiray, Liis Narusk, the CEO of Certific, and Sven Parkel, the General Manager of Tartu Biotechnology Park, will discuss the topic of beating the virus with innovation!

Hero of the Week is a column focused on inspirational entrepreneurial people around us – their journeys, success stories and lessons learned from failures, goals, inspiration and everything in between. Get inspired and be the Hero of your own life!
Articles you might also like: