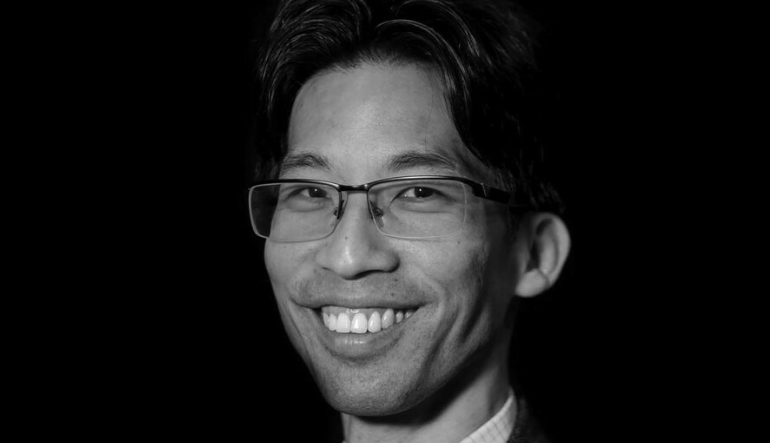 Marvin Liao, 500 Startups: "Always optimize for the high quality in the people you are around"
Marvin is a former partner of 500 Startups, with over 19 years of experience in venture capital, technology businesses, and startups. He was an investor at 500 Startups from 2014, running the accelerator program in San Francisco as well as investing in direct seed deals. Previously, he was an executive at Yahoo! for over a decade. He is known as a "Polymath but really just Generalist" which describes his knowledge and competence in a wide range of areas.
You describe yourself as a "Polymath but really just Generalist" – tell me about some areas or activities you've been involved that people don't know yet. What makes your eyes spark the brightest?
I've always been fascinated by history, geopolitical affairs and also understanding human behavior and psychology. It's so interesting. I am a science fiction and military history book worm. I read voraciously. Also, I'm really into electronic dance music and I may consider exploring being an EDM DJ one day! ;) I am also very much interested in mixed martial arts and really any of the fighting arts. I have really eclectic interests and enjoy learning about new things, the more obscure the better. I will have to say, I feel very privileged and grateful every day for being able to pursue all these interests.
What's the coolest startup you've invested in? What makes it exciting for you?
Honestly, this is a tough question. I've invested in over 400 early-stage startups and it's tough to have a favorite kid. :) In reality, what excites me the most is finding a founder who is so into solving the problem. Their excitement is what excites me. Kind of a combo of supporting awesome people and the problem they are trying to solve (in really smart creative ways).
Also, the way I think about it is, that I'm ultimately investing in the arc of a founders' career so this is a long term bet. Even if this investment does not work out, they will go back out to try again somewhere else and hopefully, they let me invest!
What's the biggest mistake startups tend to do? What crucial advice would you give to new startuppers?
The biggest mistake startups make is not talking to customers or potential customers early or often enough.
Also, not watching their cost structure and spending money on really stupid things. Also, focusing too much on the product and not enough on sales or marketing. Also keeping things as simple as possible. No one likes complexity.
You're an active speaker at different Digital Marketing & Tech Startup conferences. What advice would you give to someone who is dealing with stage fright? How to be confident on stage?
I still have stage fright these days. But what I tell folks is - breathe. Practice a lot in front of the mirror and make sure you are covering topics you understand well and care about. Then you should be fine.
What's the biggest lesson you've taken with you as a 10-year veteran of Yahoo! Inc.?
The quality and character of the people you surround yourself at work and in life really matter. Alumni really matter here. The Yahoo! alumni has been amazing for me. So the lesson is: Always optimize for the high quality in the people you are around.
Is there something you don't yet know how to do but would really like to excel? What is it?
I really like to get better at mixed martial arts and boxing. I've trained in the past (over a decade ago) but would like to pick it up again. A good way to keep in shape and learn to defend yourself!
500 Startup says that you have a book buying addiction – what is one book you would definitely recommend everyone read? What are you reading right now?
I tend to read like 5 books at the same time. I am presently reading "The Passion Economy" by Adam Davidson, "Successful Aging" by Daniel Levitin, "Metternich" by Desmond Seward, "Comanches" by T. R. Fehrenbach, "Land of Tears" by Robert Harms. A real hodgepodge of stuff.
As a longtime fan of the digital revolution – what is something, you're really looking forward to technology-wise? Why?
The genomics and computational biotechnology revolution, I think this will really revolutionize the things we eat, how we treat diseases and extend human life and healthspan.
What would you tell 10-year-old Marvin?
Relax – seriously chill out – and don't take yourself too seriously, keep on chasing your curiosity and focus on learning versus earning.


-----
This speaker is brought to sTARTUp Day with the help of funding from the Baltic-American Freedom Foundation (BAFF). For more information about BAFF scholarships and speaker support, visit www.balticamericanfreedomfoundation.org.
Marvin will give a speech on the topic "Investor tips" on the 30th of January!
Articles you might also like: