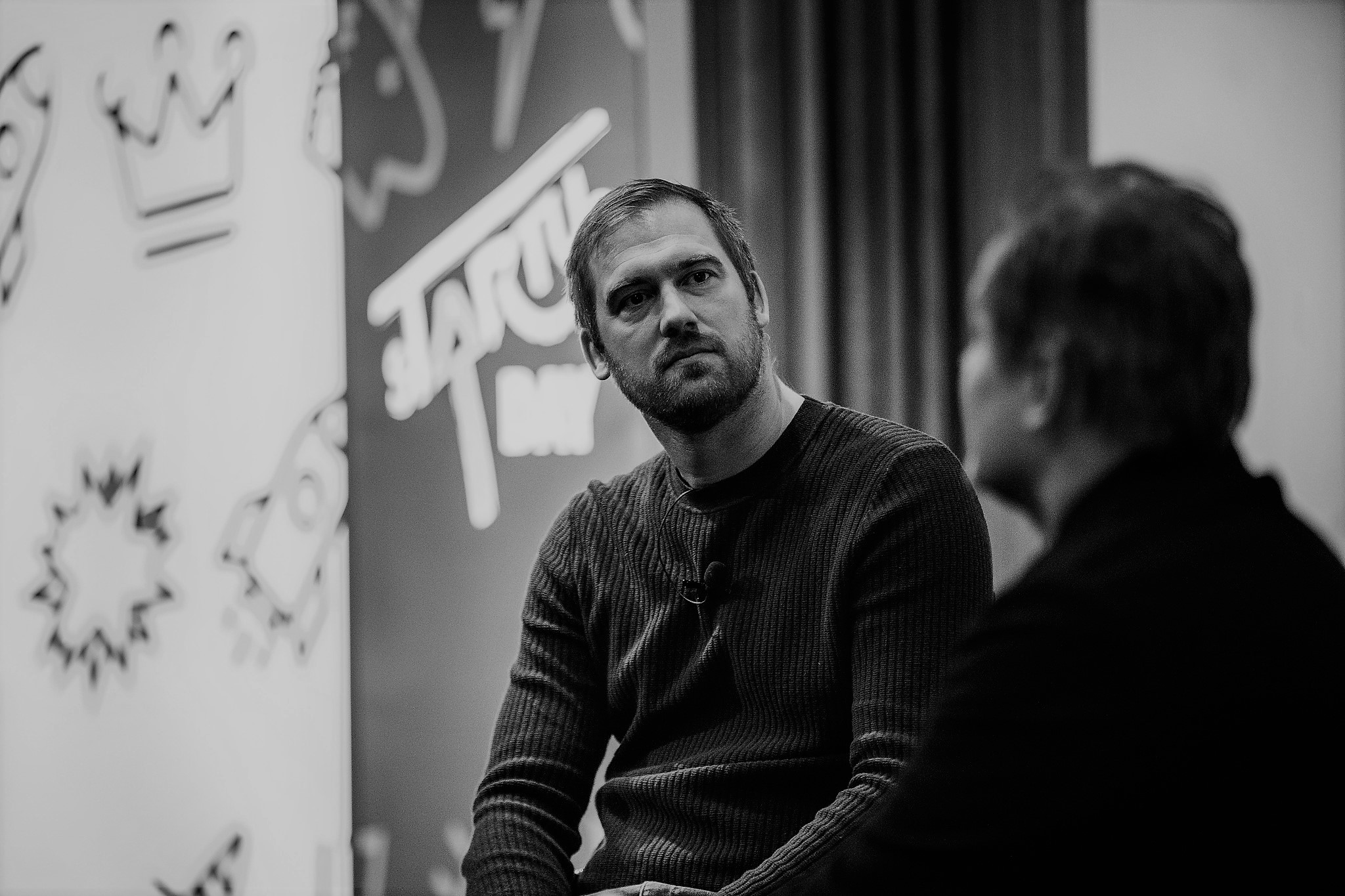 Johan Bergqvist: "The culture might change as you grow as a company"
Johan Bergqvist, formerly VP of Corporate Finance and Treasury of Spotify, is now CFO of Bolt. During his Spotify career, Johan helped the company scale from a few hundred to thousands. He has been a part of the core team that listed Spotify on the New York Stock Exchange at $30 billion valuation, making it the highest-valued European tech startup at the time.
At the panel, you discussed successful fundraising. In your opinion when you should start thinking about involving investors?
I think as soon as you start happening. There is always a good time to start socializing that idea with others that you trust - your family, people that have good opinions. Depending on what your idea is, what are the capital requirements, what`s your own experience etc you can find the way as the founders of Bolt did – they actually borrowed some money from their parents.
But also one idea you shouldn't be afraid of or you shouldn't deal too late - you are going to need investors at some point and start engaging with them. The only real mistake you could do is that you are going to do it too late and you run out of money.
Even good businesses are get killed if you don't have the cash to pay your bills. Even though the business is performing well. So – it is better that you start early than later.


An additional thing that happens if you start early is that you can actually get some pretty good honest feedback that maybe you won't get from your nearest friends or parents about how valid is this idea. And as an early entrepreneur, I think the angels are the ones, the former founders that created their own successes, a great tech company. That's the kind of people you want to kind of speak to and meet them, have these kinds of conversations.


What is the best way to find investors?
Personal contact is always the best. Maybe you don't know someone directly, but maybe you know someone that knows. This kind of conference is a very great way of meeting as well – meet peers, talk to another entrepreneur, share challenges and also they might help you to find the right context as well.

And of course, this kind of conferences also have a lot of investors. I mean, they're here for speaking to companies as well. You shouldn't be afraid of reaching out. The worst thing is you get a "no" that you've got to move on to the next one.


When investors are involved the founders have no other option besides giving up some of the control. How big should be investor rights to speak?
I think that's a delicate kind of balance. Because your investors are people that put their money in to support your idea. In some instances, they can come with very valid feedback and it can be only in the interests of you to listen to them.
Of course, investors can believe that they have valid feedback where it's actually not helping you to evolve your business,
but rather protect their interests. And that is, of course, the kind of feedback you don't want.
The only way to really manage that is to be very cautious about what we bring in the cap table, but also be very open from day one. But if you're invested in me as a partner you need to trust me to make the right decisions. Otherwise, you shouldn't have invested. But as more successful you become the less impact these investors will have on the way you run your business. Usually, when investors trust you as a manager and as a founder you get a lot of flexibility to operate your business unless it doesn't go as you said before or when you hit those bumps in the roads.


Bolt is growing at the speed of light right now, what are the next markets you are looking for?
We want to be focusing on the markets and the regions that we operate in and we want to expand our offerings in those markets. You have seen us launching food and scooters in Estonia and other markets. And you should expect us to continue to provide Bolt on functionality to our core product that adds value to our customer base and create synergies for assessing operating costs.


Are you also thinking about going in the stock market with Bolt as the Spotify case was a success story?
We're not actively pursuing any of those plans. I think right now is just focusing on growing the business and continue to successfully attract and retain our talent and make sure that we continue to execute on the path that we are on.


As a company, when you start bringing in external money, you signed an agreement in the sense of at some point in time they will expect to get the return on their money. Is that you coming or staying as a private company, creating enormous cash flows that you can kind of give back in dividends, or if that's you going formally to the public market to create liquidity for your shareholders? The ambition for this company is to continue to execute on the plan that we have and continue to grow.


You are also responsible for personnel in Bolt. When you worked for Spotify it increased the number of workers from a couple of hundreds to more than 4000. How did you manage that?
It is really hard to maintain culture and values when you scale your organization fast. Another thing that becomes more and more important to focus on is communication. How do you make sure that everyone feels informed and has the information they need to be able to do their job well. The culture might change as you grow as a company, it's as any person - when you grow up and mature, there are things that change in the way that you see the world. But of course, the core values that created this company and all the successes the company has, that's the kind of values you want to nurture.

How to find good employees for a startup so that the really good ones would like to work for you? Is it possible only by promising them bigger bonuses and salaries?
Imagine how great talent you can find on selling innovation and creating purpose and meaning for these people. They can be part of a journey, travel as no one else has traveled before. I think you can create and attract a lot of talent just telling that story. And if we're successful in this journey, you will be rewarded.
----
Johan Bergqvist is one of the speakers of sTARTUp Day 2020.
Articles you might also like: