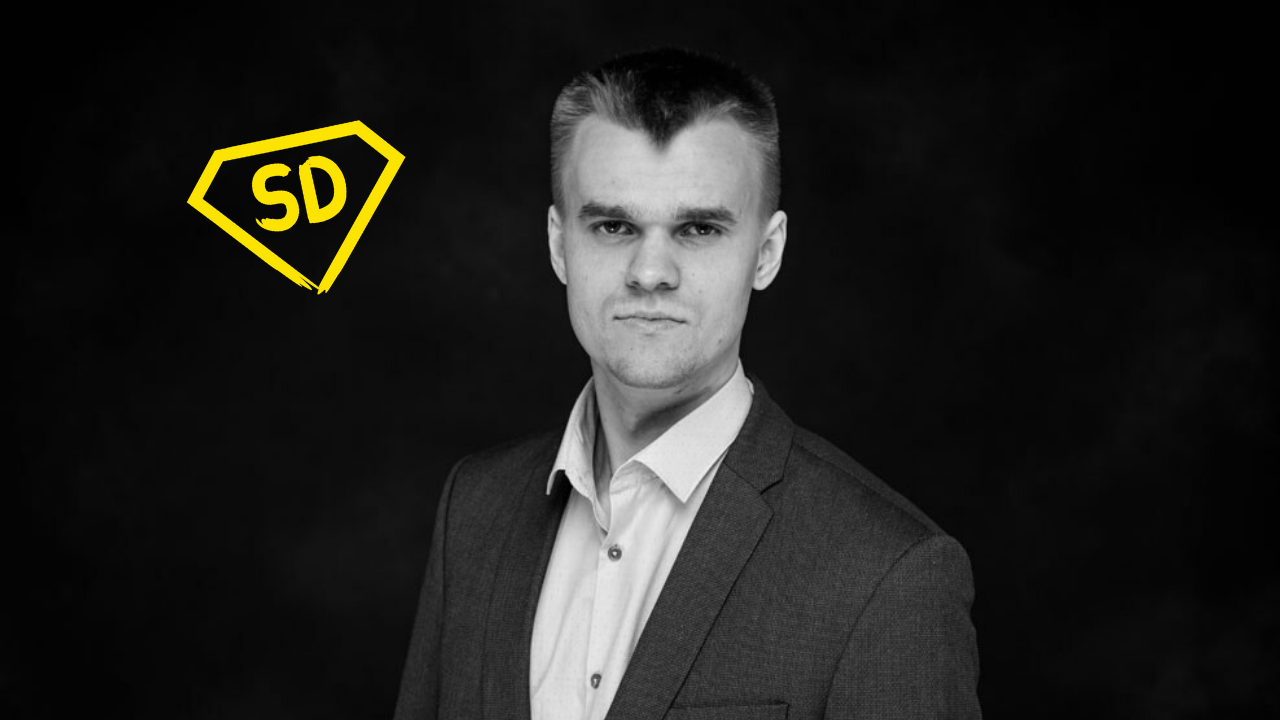 Jaan Hendrik Murumets – the Estonian Young Entrepreneur of 2020!
Jaan Hendrik Murumets is the CEO and one of the owners of
Krakul
, a company operating in the field of IoT. In almost eight years, Krakul has grown to a turnover of one million euros and created amazing solutions for more than a hundred global projects, including
Starship
's delivery robots,
Bikeep
's smart bike racks and
WeCheer.io
's smart beer bottle openers. Yesterday, Jaan Hendrik was named the Estonian Young Entrepreneur of the Year!
How did you become an entrepreneur – was it something that happened naturally or was it a well-deliberated decision?
In my case, it is fair to say that entrepreneurship found me. I'm not the founder of the company, I was the second employee. It just so happened that I became an entrepreneur.
Explain to a child what Krakul does.
I guess you could say that I do things that are beeping and flashing. As IoT has become so commonplace, we don't think of it as a separate thing. It is part of our lives. When a person travels from Tartu to Tallinn by train, it is natural to leave the bike in the bicycle parking lot in front of the train station. It's free and a very logical thing to do. The same applies to iPhones. At first, it was something completely new, but now it's just a phone. In other words, we are so used to it, and it goes without saying for children that everything is on the internet.
How did you discover the field of electronics? What are the questions young people should ask themselves to find out what you want to do in life?
My childhood friend Markus, the founder of Krakul, invited me to the company. I joined TalTech's faculty of electronics and telecommunications only after I had already worked in Krakul for some time. I felt that I wanted to get my bachelor's degree. At first, there were big plans to do a master's and a doctorate, too. But life has its ways, and for a few years now, I've been growing through work and various programs.
But for young people, I would recommend researching and reading about other people's experiences. When I graduated from high school ten years ago, I had no idea what jobs were out there. Now we all have this amazing rectangle in our pockets, where you can access information from all over the world, and it most certainly makes decision-making easier.
What do you think about mentors? Do you have any?
I started to like mentoring when I was a mentee myself. Everyone has their own unique experience, and it was in this environment that I began to feel that maybe I truly am an entrepreneur, as so far my thoughts had been right. It instilled a lot of confidence. They say that the work of a leader is quite lonely. You can talk honestly to very few people so that they understand you at the same time. That's why mentoring is great – you can talk to people who have similar experiences and who understand these downsides. And I believe we all have our mentors because no one does anything alone or in a vacuum.
How has a failure, or apparent failure, set you up for later success? Do you have a "favorite failure" of yours?
One of my favorite stories is related to a Vietnamese client because it combines excitement, drama and exotic places. So, we had built the device, written the code, done the tests, and everything worked just fine. After a few months, the customer started to complain that there was something wrong with the device. Since we couldn't solve the problem with a video call, we finally flew to Vietnam. We stayed there for two weeks until our highly talented colleague Kristjan found the mistake.
Essentially, the problem was that the battery wires ran incorrectly over the antenna. We wrote a guide for the client and came back to Estonia. We thought we had done everything right, but because the customer was responsible for the mechanics, one small change went unchecked, and that's how the problems arose.
What have been the biggest victories along your journey?
Today, we have 17 people who all know what and how to do their job. This is probably the biggest victory. If two and a half years ago Krakul had just moved out of the parents' house, then today we are completely independent.
In the last five years, what new belief, behavior, or habit has most improved your life?
I have consciously taken more time to talk to people about their experiences. I have benefited so much from it, and I encourage everyone to communicate openly. Another new habit is to work out in the morning. You'll be working for as long as you want or need to, but you won't go to the gym after. My colleagues and I play tennis on Tuesday mornings at 8 am.
Tell me something you are learning right now.
I practice the skill of being an interviewee because it's totally new for me. Another thing I've been working on a lot is financial management.
What tabs do you have open right now?
Unfortunately, I had to do a restart today. I had eight windows and an endless amount of tabs open. But now I have Scoro, EAS and news opened. At the moment, it's not very interesting, but mostly there are many articles that I promised to read but don't. And some work stuff as well.
Why is now the time for Krakul to exist?
If we look at the growth of the sector and where the world is heading, it seems that we were in the right place at the right time. There were no such opportunities 20 years ago. But today, the connectivity, infrastructure, computer performance and batteries are so advanced. Partly accidentally, for seven years, we've been doing the things that are currently being done more and more in Estonia and in the world in general. For example, Microsoft has been primarily a software-based company, except for Xbox, but now they have their Surface series. Google is the largest advertising agency in the world, but now also sells phones.
We were and are in the right place because the electronics industry in Estonia is big - it accounts for almost a quarter of exports and is one of the largest employers on a sectorial basis. So, we have everything right here at our fingertips to do the thing that is yet to blow up and thrive.
A tired, but super cute CHO!


The Young Entrepreneur of the Year award is given by Swedbank and the Estonian Chamber of Commerce and Industry to recognize active young entrepreneurs who have been particularly noted for their innovation and entrepreneurship. The previous winners have been Ardo Kaurit from Ampler Bikes, Robin Saluoks from E-Agronom, Kristel Kruustük from Testilo, Markus Villig from Bolt and Indrek Ulst from Mooncascade.

Hero of the Week is a column focused on inspirational entrepreneurial people around us – their journeys, success stories and lessons learned from failures, goals, inspiration and everything in between. Get inspired and be the Hero of your own life!
Articles you might also like: