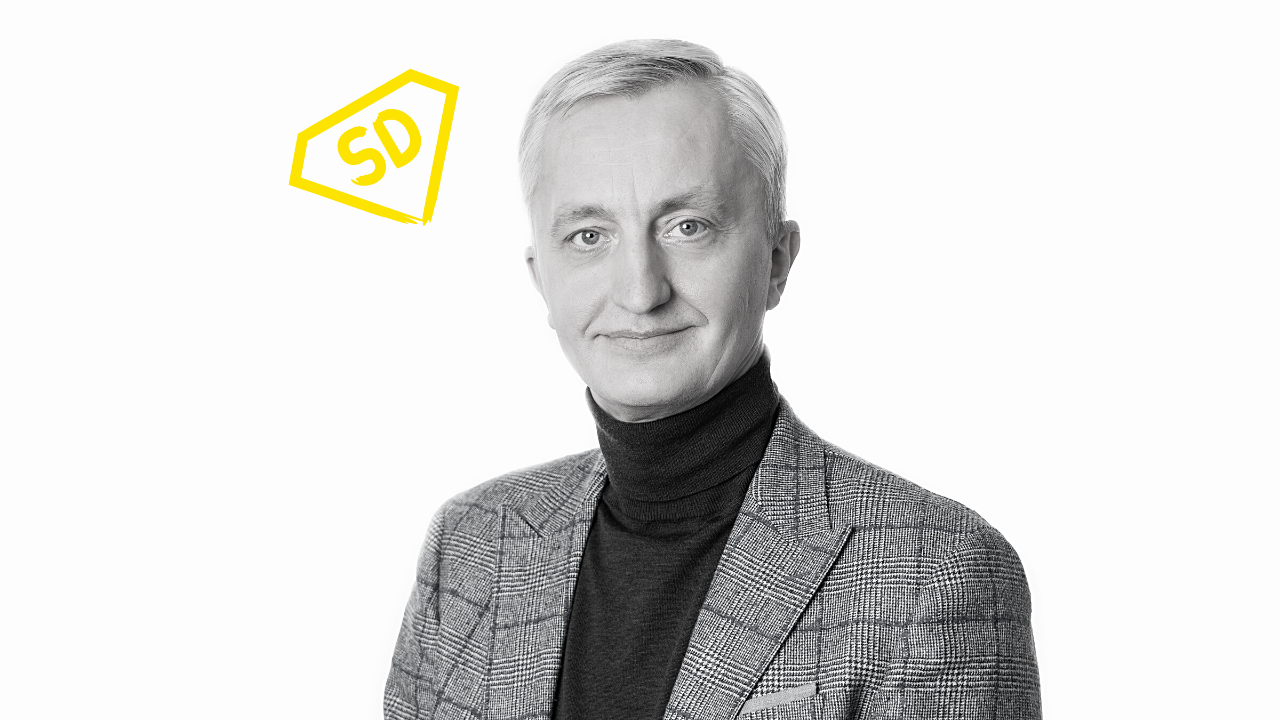 Indrek Neivelt on entrepreneurship, modernizing technology from the 16th century, and luck
Indrek Neivelt
is the CEO of
Respiray
, an Estonian startup creating wearable air purifiers that eliminate over 99% of viruses and bacteria with UV technology. Indrek worked at Hansapank from 1991 to 2005 in various positions, for the last six years as the Group's CEO and Chairman of the Management Board. From 2005 to 2014, he was Chairman of the Supervisory Board of Bank Saint Petersburg. Indrek is also the Chairman of the Supervisory Board of AS Ldiamon, a member of the Supervisory Board of Merko Ehitus, and the Management Board of Pocopay.
This interview was conducted by Rene Rumberg, a member of the sTARTUp Day Marketing & PR team.


How did Respiray come to life?
Respiray started from a company called Ldiamon. The principle was simple – last year, when the virus started raging in the world, our engineers saw how the world was in trouble. Firstly, there were no masks, and secondly, it was difficult to breathe normally with the existing ones.
Then we thought, how can it be that we are the 21st century, we have Tesla and Apple, but the technology of masks is in the 16th century.
This cloth, including a surgical mask, is nothing more than mechanical protection that was already in use during the plagues in the Middle Ages. From there, the idea began to develop, and we developed a beautiful module. In the beginning, we planned to make a mask to integrate with a medical one, but it would have taken several years to certify, and we came up with an interim solution. Then we discovered that the air moves up from the module and doesn't mix very much, especially if you put the shield in front. So, a short story of the birth of Respiray.
How has it been starting a startup during the pandemic?
We do not realize that there was anything different. I don't think it's possible to start a startup with everyone sitting in their home office, in their home. I can't imagine that, especially with a physical product. Maybe younger people can handle engineering solutions in the IT field, but when creating something that can be physically touched, you need to be physically present. We have been together and present with our devices all the time since the end of last year. When the need arose, the risks increased, we wore masks and the apparatus, and everyone was healthy. We went to eat in our office building, and there were no problems.
How much did COVID-19 affect your production – supply chain problems, etc.?
I don't know how much the supply chains are messed up today due to COVID-19. Supply chains are messed up for different reasons. The pandemic has also led to an increase in money printing, which is one of the reasons why supply chains were reviewed at all. But it is a much longer story. Whether it is directly related to COVID-19 or not, but supply chains have become longer and more complex.
How did you become an entrepreneur – was it something that happened naturally, or was it a well-deliberated decision?
I have been in business for 30 years. It wasn't really entrepreneurship 30 years ago. Thirty years ago, it was more like we behaved like entrepreneurs and owners. But I was invited to the starting Hansapank, where I was among the first ten starting employees. When I left, we had 6,000 employees, so I know what it means to grow a company from small to large. I've seen the pain.
Hansapank was kind of a startup then.
Yes, it was definitely a startup. However, no startup here in Estonia has 6,000 employees. It took us ten years to get there.
Explain to a child what Respiray wearable air purifier does.
Very simple. It cleans the air and directs the purified virus-free air to your mouth and nose. It moves the bad guys off the virus. It is like a mixture of a portable mask and an air purifier. If we think about the fight against this pandemic as a whole, then since the beginning of the pandemic, we have said that it is necessary to isolate people in separate rooms so that no one goes outside. Then we saw that the virus was more or less under control, but the economy was completely out of control. Then the whole economy opened up, but across Europe and America, wearing masks was obligatory. Then we started waiting for vaccines, and we put all our hope on the vaccines.
Now it turns out that vaccines don't help everyone either. Despite vaccination, people fall ill because new strains of the virus develop. My point is that we will only win the pandemic if we use several layers of different protections.
It's the principle of Swiss cheese. Swiss cheese is known to have holes inside, but if you put several layers, the holes are not aligned, and nothing comes through.
In the same way, we need to put 6–7 different layers to win in this situation. We are there, between ventilation and mask, just one layer in addition to vaccinations and everything else.
What have been the biggest victories along your journey?
The biggest victory on the Respiray journey has been how our team made the product so quickly and launched it. It was a true victory. I certainly personally liked it when a large portal of China, which deals with all kinds of LEDs and has up to two million readers in one month, took a look at what is happening with UV LEDs and what solutions have been created. They did a thorough analysis, and there was only one European company among the 20 most interesting technologies – our Respiray! Thinking of China as a country with great industrial potential, many engineers, and 1.4 billion people, and then discovering that their research found that from Europe there is nothing but your company – it is a victory.
What do you wish you had known about business 20 years ago?
I don't know what I would have liked to know 20 years ago, but let's say 6–7 years ago, when we did Pocopay, I would have liked to understand how startups are valued. How companies that have spent between 500 and 600 million euros are valued in the tens of billions, and there is no profit. I would have liked to have understood this art. If anyone could explain to me right now where the value of many companies comes from, where this number comes from and why it differs from others, I would be very grateful for such tutoring.
So still a bit confusing and vague?
Not a little, but still quite confusing. How is the profit of one company growing by 30% a year multiplied by twenty, and the other growing by 50-60% is multiplied by 200? I'd like to take tutoring on that. It would have been particularly useful six years ago.
What makes you excited about the future?
What makes things exciting is that we don't know what's going to happen. I think guessing trends and following whether they worked correctly or not is exciting. Or that whether we'll all be walking around with Respiray or masks. It is interesting to think about how humanity lives in a world where viruses spread the way they do today. Will we all sit in separate rooms and communicate on a computer only? If we look at the spread of the disease now, you can tell how many people will be infected in a month or two months. Of course, it's just simple math, no need to guess trends. You need to know how the exponential equation behaves.
Remember the TV show "Estonia is looking for a superstar"? Now it seems that the program "Estonia is looking for a president" has recently started. It is popular to ask all well-known and businesslike people what they think about running for president. So, if you were asked today, what would be your answer?
I wouldn't run. I certainly do not qualify for this position as it requires completely different qualifications and skills. I was offered last time. I think I'm self-critical enough, and I know what abilities I have and what I don't.
If you had one superpower as an entrepreneur, what would it be and why?
I can't name a superpower. As an entrepreneur, you need luck a lot. We underestimate the importance of luck. Luck is one very important thing, but no one can acquire it. Otherwise, patience and perseverance, as always in life.
Indrek is a speaker of sTARTUp Day 2021 – on August 26 he will introduce Respiray and discuss with other innovators the topic of beating the virus. Respiray is also our partner and they'll provide everyone with a wearable air purifier at the on-site matchmaking area!

Hero of the Week is a column focused on inspirational entrepreneurial people around us – their journeys, success stories and lessons learned from failures, goals, inspiration and everything in between. Get inspired and be the Hero of your own life!
Articles you might also like: