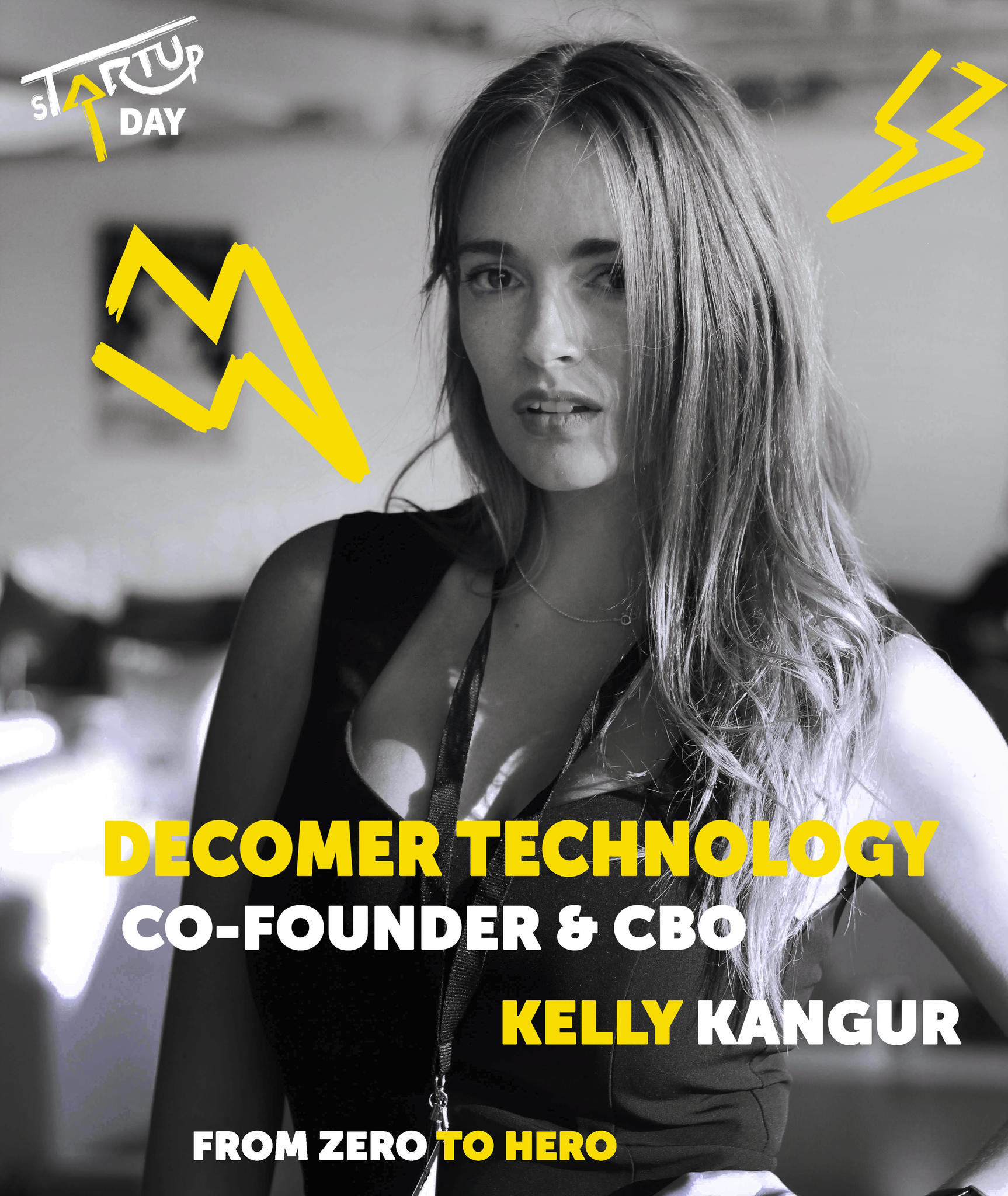 Hero of the Week: Kelly Kangur, Co-Founder & CBO of Decomer Technology
Decomer

Technology is developing a novel water-soluble and edible packaging material.

Our next Hero of the Week is Kelly Kangur, Co-Founder and Chief Business Manager of

Decomer

Technology.
"The need for eco-friendly packaging materials and the wish for convenience products are growing fast at the same time. For validating the material we first decided to develop water-soluble honey packages which make consuming honey in drinks more convenient. Right now we are working on technological and legal questions to enable large-scale production," she explains.

How did you start with
Decomer
Technology? Was it rather easy or difficult? What were the main obstacles?
One of our team members studied materials science and he has been researching biopolymers for over 3 years now. Then we thought that maybe we could turn it into a real business and make something useful for the environment and for the people. Participating in as many business events and competitions as possible to make connections in your field is always a good start.

Finding the real business problem may seem difficult but if you do something with passion then everything can be exceeded. There are only two of us in our team so sometimes if one of us feels unmotivated, then it is hard to bring one back on track. But we know our strengths and weaknesses and I think that is important if you want to run a business together.


Why is now the time for
Decomer
Technology to exist?
Throughout most of the history of the packaging industry has been striving for materials with very durable and resistant properties. The paradigm has shifted and the environmental awareness of the society has increased. This means that now, on the contrary, the demand for polymers with a short service life has increased. The materials that are now used for similar purposes are mostly made from petroleum, animal leftovers or crops.


Our material is completely edible and harmless to people and the environment. It is plant-based, but the raw material does not come from agricultural sources. Meaning that our approach is more ethical and sustainable than using food for making packaging materials.


What do you think about mentors? Do you have any?
For new entrepreneurs, mentors and connections are the greatest assets you can have. We have found our mentors from different competitions and of course, the University of Tartu has helped us a lot. Kuldar Leis, Ergo Blumfeldt and Sven Parkel are just some of our mentors who freely help us even daily as much as they can. Our mentors are the best in their fields and they give us expert insights for necessary topics and also help us to find the right people.


Kelly with her business partner, Mart Salumäe. Photo: Ajujaht
Tell us something you are learning right now
Being an entrepreneur means experiencing new challenges every day. As we both were quite independent workers with my partner, then we are learning how to cooperate more effectively with each other and how to be a harmonious team.

I am inspired by...
Motivated and experienced people.

What are your three truths?
1. Always set your goals before you do something. Otherwise, you may not have enough motivation to finish what you started.
2. Separate your work and free time to increase your productivity.
3. Grab every opportunity – you never know when it might become useful.


What makes you excited about the future?
It feels awesome to see that something you have started so small could grow so fast and so big, hopefully into a successful international business. Finding our products on the market and starting marketing campaigns for our own company feels very exciting and is worth making efforts towards it. It is also great to have the freedom of choosing my working time and place while doing something that I like.


Hero of the Week is a column focused on inspirational entrepreneurs around us – their journeys, success stories & lessons learned from failures, goals & inspiration and everything in between. Get inspired & be the hero of your own life!
Articles you might also like: