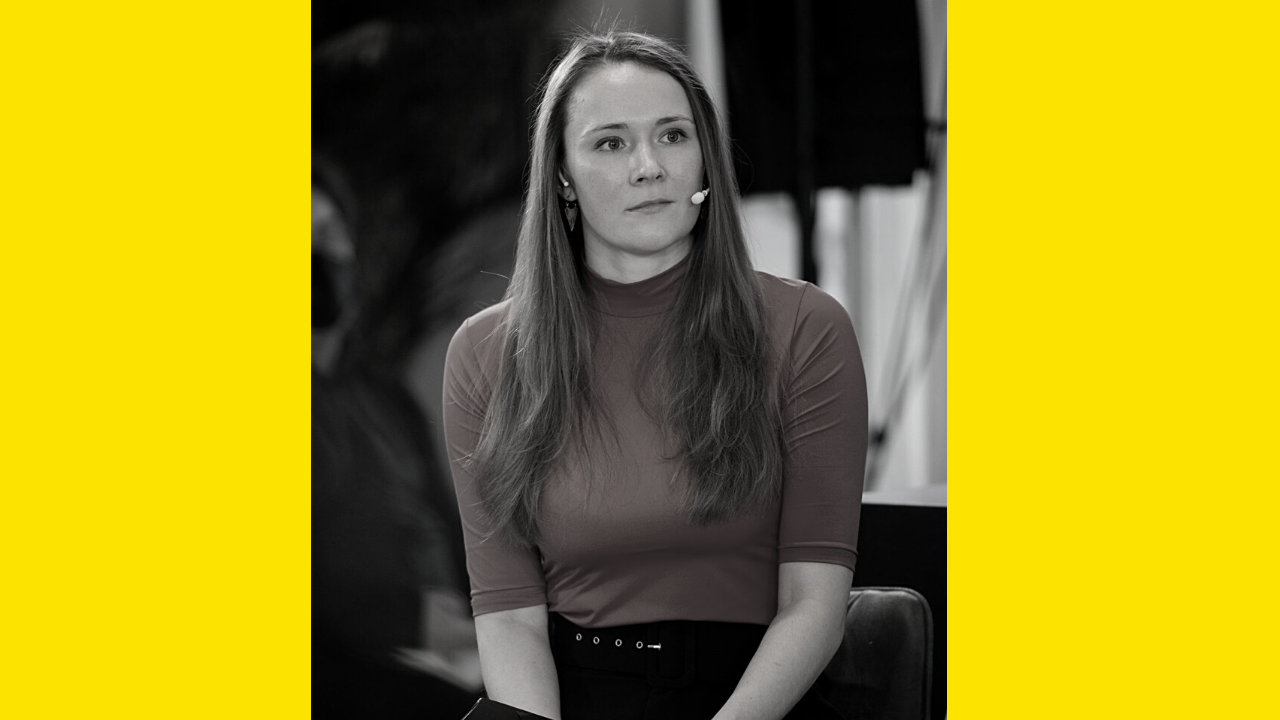 Agnese Veckalne from Longenesis on speeding up medical research and success at sTARTUp Pitching
Agnese Veckalne is the Chief Operating Officer of the Latvian MedTech startup Longenesis, one of the winning teams of sTARTUp Pitching 2022. We asked her about the company's mission and picked up some helpful advice for this year's sTARTUp Pitching contestants.
To the readers not yet familiar with Longenesis, what problem is your team solving?
Our aim is to help increase the speed of medical research globally and support medical institutions with digital patient-engagement tools.
We've developed a platform that helps medical researchers locate potential patient cohorts for their studies across multiple health institutions at the same time while keeping patient privacy intact. Moreover, the platform can be used to onboard patients into those medical studies with granular consent possibilities, as well as monitor their engagement through feedback surveys, risk calculators and patient diaries.
How did the company start?
Longenesis was founded in 2019 by Emil Syundyukov, Sergey Jakimov and sector experts such as Insilico Medicine. They identified the problem of slow clinical research time due to difficulties with locating enough patients and keeping them engaged during the study. Longenesis was built with the aim of solving that.
Currently, we're working with a number of national and regional hospitals and pharmaceutical companies across nine countries in Europe and the MENA region, and we've empowered over 400 000 patients.
You were in the Top 5 of sTARTUp Pitching 2022 and picked up the
.Cocoon Ventures
syndicate investment. What did participating in the competition help you accomplish?
It was a great opportunity to polish our message and see what we needed to improve. Access to a pool of regional investors has also been a huge plus. We are also looking forward to participating in the Cocoon Ventures program this year.
What is your one piece of advice for founders participating in sTARTUp Pitching 2023 or other similar contests?
Before you get onto that pitching stage, the jury might have already established an initial impression of you through your initial application.
Don't wait for the pitching to polish your message – try to stand out from the very first step of the contest.
For example, be very clear on what pain point you are solving and how big the opportunity is. You need to demonstrate that you know this topic in-depth. Also, show the experience and know-how your team brings to the table.


Agnese at sTARTUp Pitching 2022 finals.

2022 was a good year for Longenesis; among other things, you received several high-profile recognitions. What are your goals for 2023 and have the dark clouds hanging over the economy made you alter any plans?
2022 has been a productive year, indeed! :) In 2023, we will focus on further building our traction and establishing ourselves in the CEE region, as it is a region where a lot of medical research takes place. We see a lot of opportunities here.
The state of the economy has definitely had an impact on our plans. It has helped us double-down on our commercialization strategy, focus on building multi-year collaborations instead of one-off projects and pilots, and in a "voluntold fashion," has made us better at prioritizing not just what we do but also what we don't do.
Where do you see Longenesis in five years?
In five years, Longenesis aspires to become a one-stop shop for clinical trial initiation and compliant patient engagement for the leading study sponsors in the industry. We want to be at the forefront of changing the way secondary health data is used globally – where patients are at the center of decision-making and our digital solution empowers millions.
Within five years, we aspire to build a hospital network of 200+ institutions across the EU and MENA and actively expand in the US.
Strapping up and starting up is generally not the easiest route in life, so what motivated you personally to join the startup world? What keeps you on it daily?
What motivated me to work in the startup world is the thrill of seeing the impact that you can make – both with an innovative solution and as an individual in the whole organization. Also, no day is ever the same. If you are open to learning, admitting your own mistakes and going that extra mile to get things done, the possibilities to grow and leave an impact are endless.
What has been the best advice you have received about building a company?
The team will ultimately be the one that defines whether your startup makes it or not!
sTARTUp Pitching 2023
has a prize pool of over €350k. Don't forget to fill in your application before 5 February!
Articles you might also like: