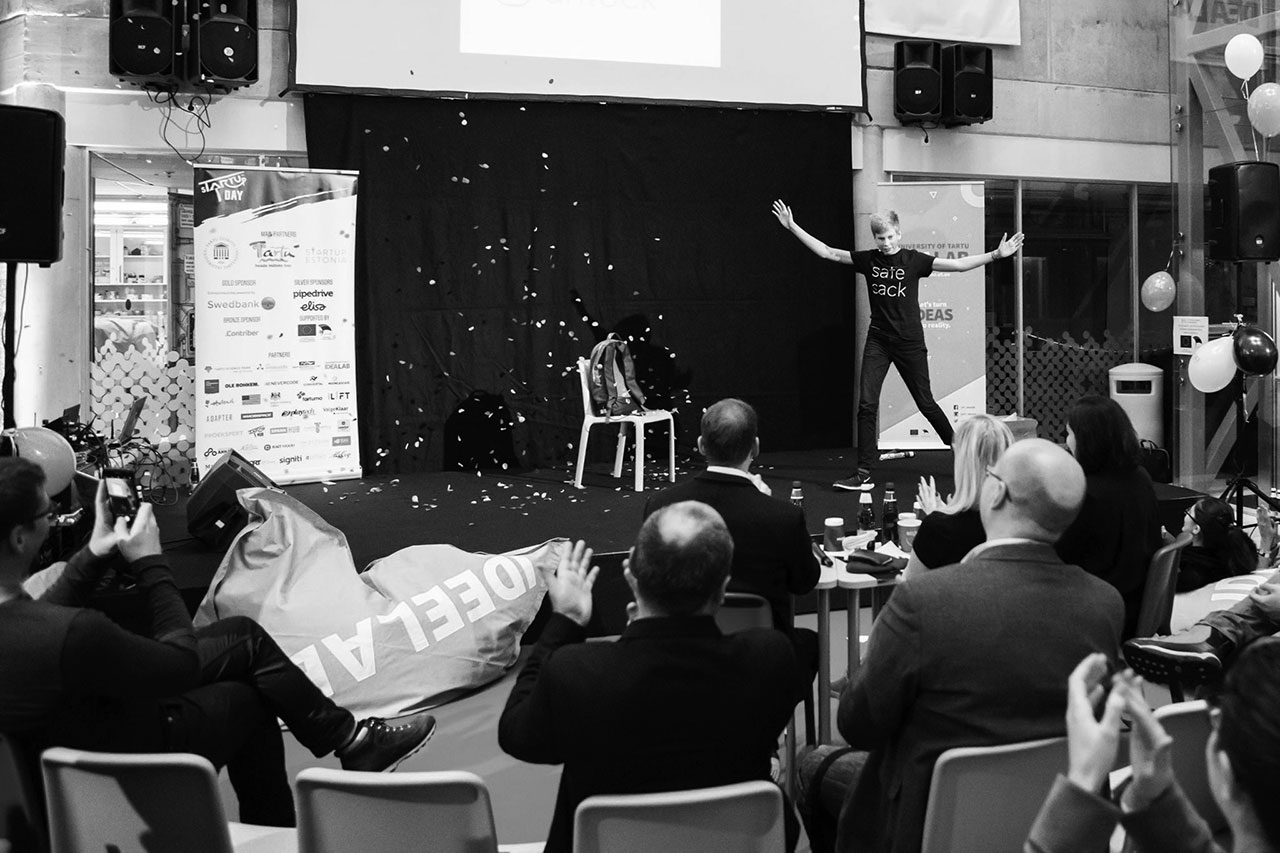 5 Tips On How To Pitch Like a Professional
Pitching is a good tool for gaining attention for your ideas, finding investors and challenging yourself. In addition, it helps you to develop your public speaking skills and a successful pitch brings along feelings of accomplishment.
In the beginning, delivering your ideas in such a way may seem scary and complicated, which is why we have gathered five important tips to help you prepare for your next pitch.


1. Keep it short and simple!
A few added facts give credibility to your pitch but focus on your text not being overloaded with specific information. Pitching works great mostly thanks to it being short and sharp! Writing down some major keywords helps a lot to identify the most important parts of your idea.
2. Create some value.
Always present a concrete problem in your pitch which your product or service is going to solve. Speaking of solutions, focus on what makes your idea unique. This approach helps to create value for the idea in the eyes of listeners and to integrate it with real life.
3. The emotional connection to ideas.
Storytelling gets people interested, so you can bring some examples or tell a personal story about how you got the idea. There is nothing more powerful than a great inspiring tale!
4. Energy is contagious!
Your confident stage presence helps a lot for your pitch to succeed. To sell your idea, you have to sell yourself! If you mess something up during the pitch, take it lightheartedly and don't worry about it too much. Make a little joke about the situation and carry on. It's definitely a better option than an awkward silence.
5.
Practice makes perfect.
Practice, practice and some more practice! It's better to find a neutral party to listen to your speech rather than presenting it to your family and friends. Since mostly pitches have time limits, measure how long it takes for you to give your speech on a stopwatch. This way you can ensure that you will not be short of time and you don't have to speak at a very quick pace on the stage.
You can use all of these tips on 23th to 25th of January at business festival sTARTUp Day's pitching competition called sTARTUp Pitching. The registration ends 16th of December, so be fast and apply
HERE
.
Articles you might also like: