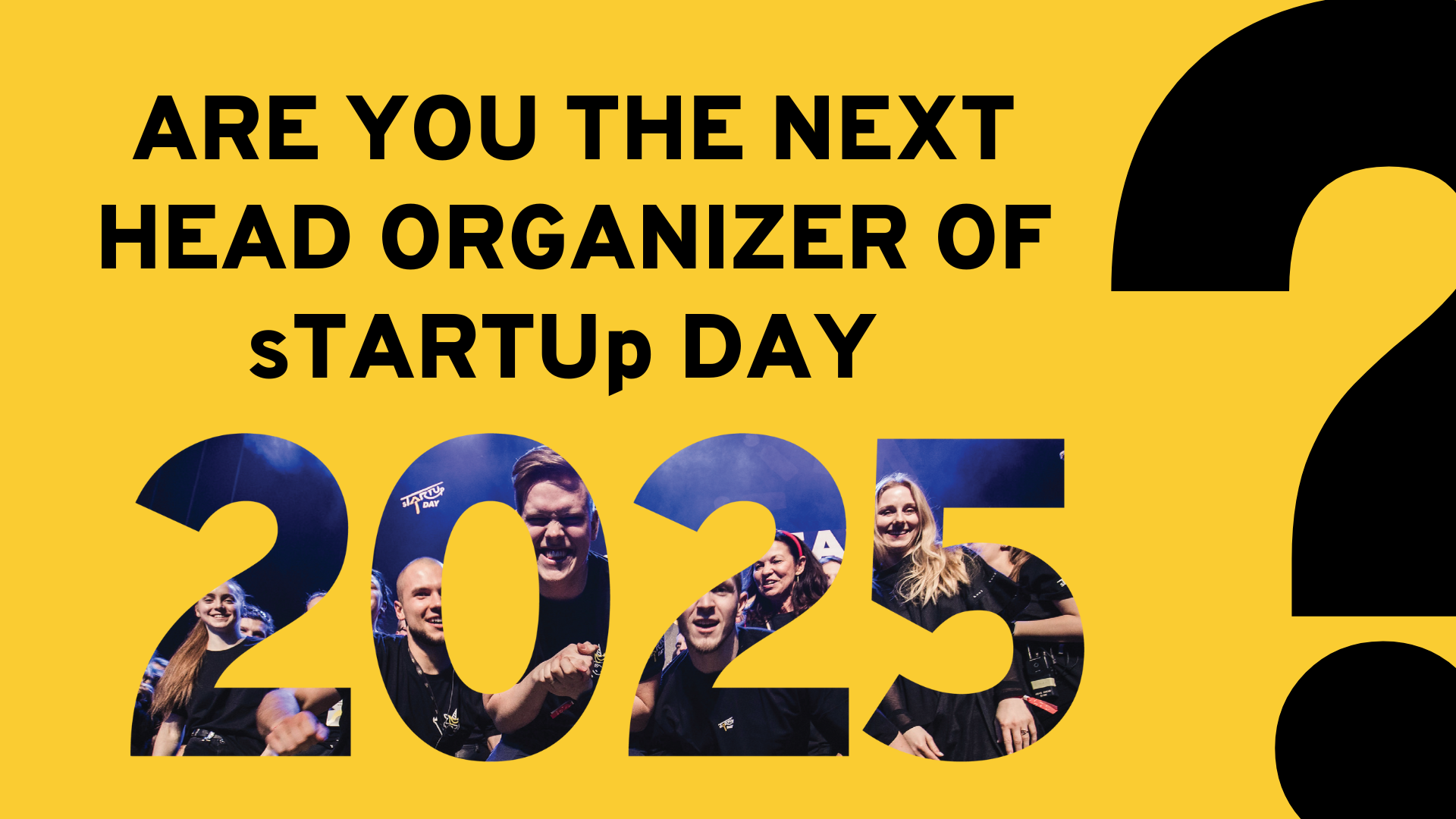 We're looking for the next Head Organizer
The most startup-minded business festival in the Baltics is looking for the next Head Organizer to take the wheel of sTARTUp Day 2025 (on January 26-28). As a fan of Tartu and the amazing startup sector, you will surely be a great fit for our passionate team.
As the Head Organizer you will be:
✖ Putting together and leading your team
✖ Planning and executing the strategy of sTARTUp Day
✖ Leading daily operations and planning
✖ Managing event budget and finances
✖ Responsible for partnership strategy and execution
✖ Working closely with teams of marketing, program, production, etc.
✖ Representing sTARTUp Day at national and international levels
✖ Doing everything in your power to ensure that sTARTUp Day is a celebration of entrepreneurship and the best festival we have seen
What are we looking for?
✖ At least 2 years of experience in event or project management
✖ Interest and experience in startup or tech scene
✖ Strong people skills
✖ Experience running a larger team and you feel comfortable delegating
✖ Fluency in English and Estonian
✖ High stress tolerance and good problem-solving skills
✖ High enthusiasm and ambition to take sTARTUp Day to new heights
✖ Love for our sTARTUp Community and a strive to make Tartu the most startup-minded city in the world
What are we offering?
✖ Insight into the startup ecosystem and business events industry
✖ Opportunity to grow your network tremendously
✖ Office in the city center of Tartu with an opportunity to work remotely
✖ Work trips to startup community events and other business festivals in the world
✖ A challenge you'll never forget and welcoming sTARTUp Tartu community who will take you as a family member
✖ Competitive salary
Are you up for a challenge? If yes, then let's go:
Timeline:
September 30 Application deadline
October 2-5 Selection period based on applications
October 6    Announcing the candidate(s) we'll go forward with
If you have any questions about the position, feel free to contact Mart, the current Head Organizer of sTARTUp Day:
mart.lattekivi@startupday.ee, 5660 4393